Halloween weekend in Newport County is full of family friendly fun. Test your skills at Escobar's Corn Maze, enjoy a handful of spooky events or take it easy with a little bit of live music amid the vines at Greenvale Vineyards -- your choice.
Family Friendly Freaky Funnies | Friday, October 30 RI's most award-winning comedy troupe, The Bit Players, present a show for the kids the night before Halloween. Get the kids in costume (and yourself) for a fun filled comedy show for the whole family. Plus, free candy! 6:30pm, Firehouse Theater. Admission: $10 adults, $8 kids. bitplayers.net
Live Music Yoga Class with Thames Street Yoga | Friday, October 30 Thames Street Yoga and Long Time Sun are coming together under one roof! To celebrate this unity, Thames Street Yoga is offering a free, live music yoga class from 5:30-7pm, followed by a welcome party. Find all the details here.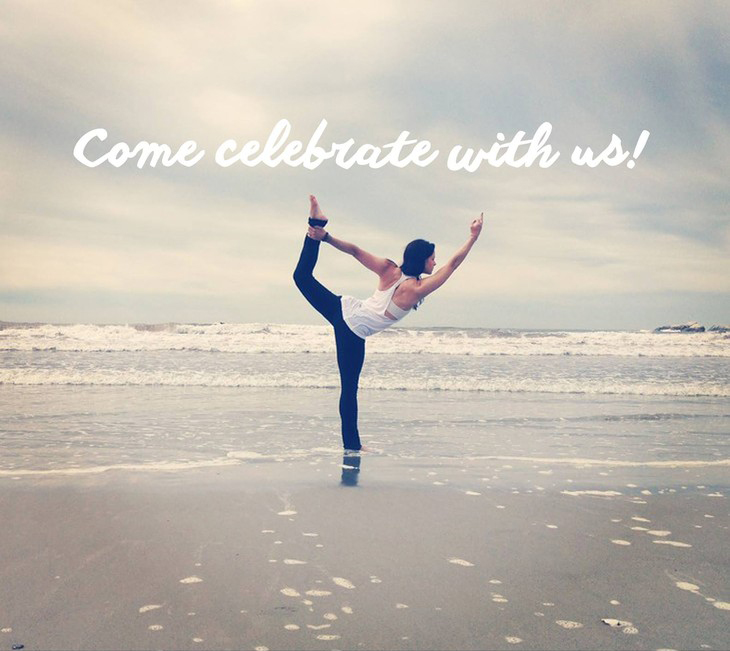 Spooky Aquarium and Exploration Center | Friday, October 30 Sunday, November 1 Families looking for some fun this Halloween season dont need to look any further than Save The Bays Spooky Aquarium at the Exploration Center and Aquarium. The decorated aquarium is suitable for visitors of all ages, wholl encounter ancient sea monsters as ominous octopus, ghoulish sharks, scary skates and many new animals just in from Save The Bays fall collection trips. Kids can also enjoy a scavenger hunt, story time and daily critter feedings. 10am-4pm, Easton's Beach Rotunda. Admission: $8 (Kids ave $1 when in costume). savebay.org/aquarium
Live Jazz Saturday at Greenvale Vineyards | Saturday, October 31 Live jazz music continues at Greenvale Vineyards on Saturdays, 1pm-4pm through November. Admission is $3, tastings are $12. Leashed pets allowed! greenvale.com
Murder at the Museum: With the Revolver | Saturday, October 31 You are invited to the Murder Mystery themed party hosted at the Griswold House in the late 1890s. Play a role and be part of the intrigue will you be a suspect, victim, or murderer? Keep your eyes and ears open throughout the evening, in order to solve the who, why, where and how before someone else ends up a corpse. newportmurdermystery.com
Halloween Hilarity | Saturday, October 31 The Bit Players present their annual Halloween night of laughs & giveaways! There will be a costume contest for those dressed up (not required) with the chance to win gift certificates to local restaurants. Three shows: 8pm, 9:30pm, & 11pm, Firehouse Theater. Admission: $18 (Save $3 with the code "COSTUME" at checkout). bitplayers.net
Taste of Newport | Sunday, November 1 Join Child & Family for the 32nd annual Taste of Newport. Two Experiences: Enjoy the Taste Experience by sampling the culinary delights of 30 + restaurants while perusing and bidding on over 100 silent auction items or take your Taste Experience to the next level with an elegant seated dining adventure, the Dine Experience.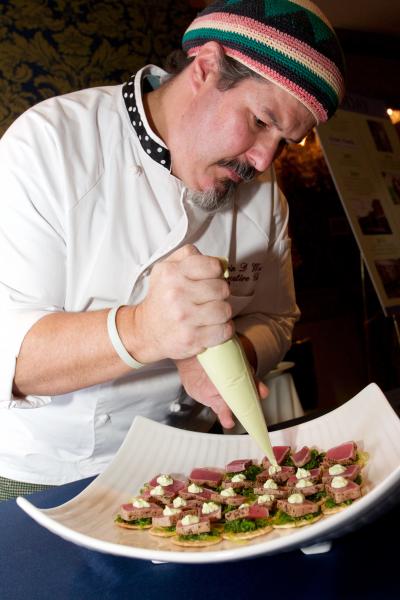 childandfamilyri.com
Escobar's Annual Corn Maze | Sunday, November 1 Challenge your skills at the annual cornfield maze and discover why getting lost means finding fun. Hours: Friday - Sunday. Last person enters the maze 1 hour before dusk. escobarshighlandfarm.com
Last chances!
Trinity Church Pumpkin Patch closes Saturday after a full day of live music, vendors and more. Details here.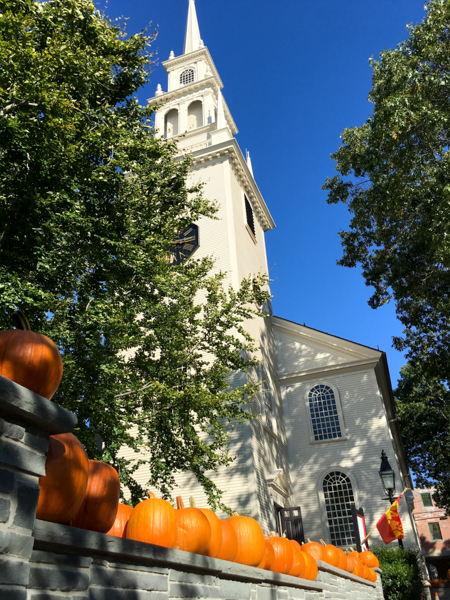 Lounge by the fireplace for the last time before Canfield House Restaurant closes its doors this Saturday.