We welcome February with open arms, mitten covered hands, empty stomachs and an appetite for adventure. With flowing libations and eloquent lectures it is time to enjoy all of the superb events, lectures and gatherings happening this week: 
DAILY
FEBRUARY 1
Where: Brix Restaurant at Newport Vineyards
When: 5:00 PM to 9:00 PM
Admission: $10 per person
Details: Book your wine – OR – beer flight each Wednesday and enjoy your own personal tasting of 4 wines or 4 draft beers for $10. Sip and savor your stay-cation when you pair with our Chef's Selection Bite Board, changing weekly.
Snowball Cocktails at Vanderbilt Grace
When: All Day, Weather Dependent
Where: The Vanderbilt Grace
Admission: Price of cocktail
Details: When it snows...stop by the bar for your snowball maker then head out into the Garden terrace for a playful fight and a few extra snowballs. Our Mixologist will shake up your favorite cocktails like the 1909 Manhattan, pouring them over your snowballs. You can drink up the winter fun. ask about mocktails for the wee ones. **winter weather permitting.
FEBRUARY 2
8 BELLS LECTURE SERIES
When: 12:00 PM to 1:00 PM
Where: Seamen's Church Institute
Admission: FREE
Details: Richard A. Moss's penetrating study documents and analyzes US-Soviet back channels from Nixon's inauguration through what has widely been heralded as the apex of détente, the May 1972 Moscow Summit. He traces the evolution of confidential-channel diplomacy and examines major flashpoints, including the 1970 crisis over Cienfuegos, Cuba, the Strategic Arms Limitations Talks (SALT), and the Vietnam War. 
BEERTASTING
When: 6:30 PM to 8:00 PM, Recurring weekly on Thursdays
Where: Christie's
Admission: $15 per person
Details: Every Thursday Christie's will feature a flight of local craft brews that will be accompanied with a light food pairing
LI'L PEEPS: WINTER SESSION
When: 9:45 AM to 10:45 AM
Where: The Audubon Environmental Education Center
Admission: $16.00 per Member Additional Sibling, $60.00 per Member Child, $17.00 per Non Member Additional Sibling, or $65.00 per Non Member Child
Details: This popular program introduces children ages 18 months to 2 years to the delights of nature through age-appropriate, hands-on activities. Along with a nature lesson, activities may include nature walks, crafts, songs and stories. This is also a wonderful opportunity to make new friends with the other children and parents. Registration is required as space is limited and fills very quickly. Adults must accompany children and there are no refunds for missed classes. In order to maintain an age-appropriate program we ask that older siblings not accompany the parent/child team.
National Theatre Live: Amadeus
When: 2:00 PM 
Where: Jane Pickens Theater
Admission: TBD
Details: Music. Power. Jealousy.
Lucian Msamati (Luther, Game of Thrones, NT Live: The Comedy of Errors) plays Salieri in Peter Shaffer's iconic play, broadcast live from the National Theatre, and with live orchestral accompaniment by Southbank Sinfonia.
Wolfgang Amadeus Mozart, a rowdy young prodigy, arrives in Vienna, the music capital of the world - and he's determined to make a splash. Awestruck by his genius, court composer Antonio Salieri has the power to promote his talent or destroy his name. Seized by obsessive jealousy he begins a war with Mozart, with music, and ultimately, with God.
After winning multiple Olivier and Tony Awards when it had its premiere at the National Theatre in 1979, Amadeus was adapted into an Academy Award-winning film.
FEBRUARY 4
GILDED AGE TEA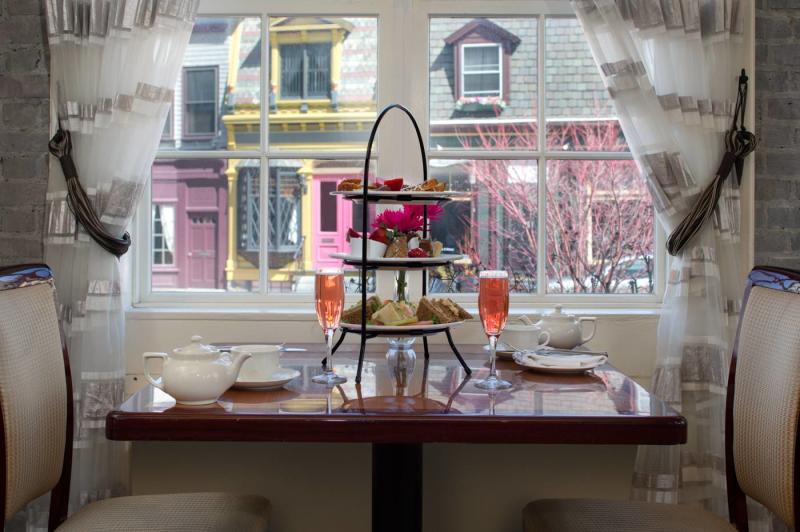 When: 2:00 PM to 4:00 PM
Where: Hotel Viking
Admission: $30 pp includes gratuity and parking
Details: A traditional English tea in support of the Newport Public Library featuring specially prepared finger sandwiches, assorted scones served with lemon curd, a selection of freshly baked tea breads and chocolate truffles. Complimentary glass of champagne, reservations suggested with one name per table.
IT'S GREAT TO HIBERNATE
When: 10:30 AM to 11:30 AM
Where: Norman Bird Sanctuary
Admission: $8 Members, $10 Non-members
Details: Did the groundhog see its shadow or do we have an early spring headed our way? Join NBS educators to learn more about our nation's favorite season-predicting rodent, hibernation and other strategies animals use to survive the winter. After meeting animal ambassadors, we will hike the trails searching for signs of animal activity.
KILIMANJARO LIKE NEVER BEFORE - CHRIS WADDELL
When: 2:00 PM 
Where: Newport Art Museum
Details: Chris Waddell, the most decorated male monoskier in history, the first nearly unassisted paraplegic to summit Mt. Kilimanjaro and founder of the One Revolution Foundation. 
Mr. Waddell will share his journey and his belief that, "It's not what happens to you. It's what you do with what happens to you."
MAGNOLIA CAJUN BAND
When: 7:00 PM 
Where: Sandywood Center for the Arts, Tiverton RI
Admission: $12 in advance/$15 at the door
Details: We welcome back the Magnolia Cajun Band to Sandywoods after their summer hiatus!

Since 1989, Magnolia has been New England's hometown Cajun band. Learning their music form Louisiana's finest has earned them a solid reputation at home and recognition in the Cajun heartland. Their dance lessons and music have helped build a strong sense of community at festivals and fais-do-dos all over the Northeast. Their monthly Saturday night dance has been New England's hottest ticket for more than twenty years!

Playing high energy two steps and sultry waltzes, the band's twin fiddles, accordion, guitar, bass and of course, rich vocals keep the audience on its feet long into the night.  Come join us for a fun filled, easy dance along, and some wonderful, energetic happy music, I bet you you wont be able to sit still...
ROYAL FLUSH COMEDY
When: 9:00 PM 
Where: Newport Grand Casino
Details: Show is a fast moving, talent-packed show that brings tons of laughs a minute! This very special show brings together 2 of New England's favorite headlining comics, joined by one of New England's favorite featured acts, and a new fresh face of comedy, all hosted by the charismatic, audience engaging, R.I. Comedy Hall of Famer, Ace Aceto! You're guaranteed to be dealt a winning hand every time!
THE HOTEL VIKING PRESENTS PAUL HOBBS WINE DINNER
When: 6:00 PM to 9:30 PM
Where: Hotel Viking
Admission: $119 per person
Details: Founded in 1991, Paul Hobbs produces wines that express their vineyard origins with finesse, complexity and authenticity.  Paul Hobbs wines are fermented with native yeasts, aged in French oak, and bottled unfined and unfiltered, allowing the vineyards to express their terroir.  Tonight host Matt Hobbs will lead us through a history of their Sonoma and Napa wines.
VANDERBILT GRACE MIXOLOGY MASTER CLASS: COCKTAILS WITH ADRIENNE
When: 2:00 PM to 3:00 PM
Where: The Vanderbilt Grace
Admission: $35 per person includes 2 cocktails and small plate
Details: Join the Vanderbilt Mixology Team as you prepare signature cocktails from our current Winter Menu. Guests can enjoy a complimentary Small Plate as they shake up concoctions beside our resident Mixologists. 
$35 per person includes 2 cocktails and a Small Plate. For groups of 6 or more contact alex.pendergrass@gracehotels.com, 401-619-3529
FEBRUARY 5
BOLSHOI SWAN LAKE: ENCORE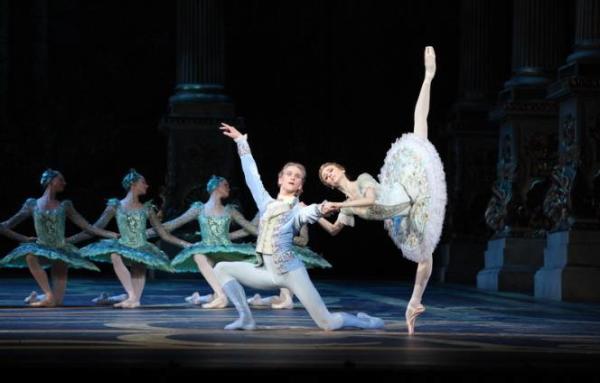 When: 12:55 PM 
Where: Jane Pickens Theater
Admission: TBD
Details: At moonlight on the banks of a mysterious lake, Prince Siegfried meets the bewitched swan- woman Odette. Completely spellbound by her beauty, he swears his faithfulness to her. However, the Prince realizes too late that Fate has another plan for him....
A ballet of ultimate beauty and a score of unparalleled perfection born at the Bolshoi in 1877. In the dual role of white swan Odette and her rival black swan Odile, prima ballerina Svetlana Zakharova exudes both vulnerability and cunning through superb technical mastery, alongside the powerful and emotional Siegfried, Denis Rodkin. Including breathtaking scenes with the Bolshoi's corps de ballet, this is classical ballet at its finest.
Music Pyotr Ilyich Tchaikovsky Choreography Yuri Grigorovich Libretto Yuri Grigorovich 
Cast Svetlana Zakharova (Odette/Odile), Denis Rodkin (Prince Siegfried), Artemy Belyakov (the Evil Genius), Igor Tsvirko (the Fool)
Captured live on Jan 25, 2015 
NATURE'S KALEIDOSCOPE, LEAF ROTATION: PHOTOGRAPHY BY BRIAN WOOD
When: 9:00 AM to 5:00 PM
Where: The Audubon Environmental Education Center
Admission: TBD
Details: Discover nature's magnificent hidden patterns and soothing layers through camera rotation photography. Trees provide heart and home to us all – and their leaves are more than just an essential part of life on earth, they are also extremely beautiful. This style of foliage photography unlocks a hidden world of beauty and breathtaking geometry. 
Meet the photographer at the opening reception on January 8 from 1:00 to 3:00pm.
Sunday Bloody Funday
When: 3:00 PM to 6:00 PM
Where: O'Brien's Pub
Admission: $50 per person
Details: Mermaid Masterpieces, the area's leading paint party organizer has teamed up with Newport's legendary O'Briens Pub and the fastest growing fashion brand, Lularoe, to offer a series of winter paint party socials. The events will be held on Sundays beginning January 29th from 3pm-6pm through March 5th. Tickets are on sale now via Eventbrite, $50/person and should be purchased in advance. The link to purchase tickets can be found on the event facebook page; https://www.facebook.com/sundaybloodyfunday2017

These unique events include a complimentary Bloody Mary, a pair of Lularoe leggings and a painting which the attendees will create while Becky from Mermaid Masterpieces teaches step by step. The events will also feature tarot card readings a professional photo booth with The Snapshot Stop as well as vendors including local artisans as well as BeautyCounter, Herbalife, India Hicks, Keep Collective, Touchstone by Swarovski, Younique, and many more. Vendors will change weekly.
ON GOING:
SEASCAPE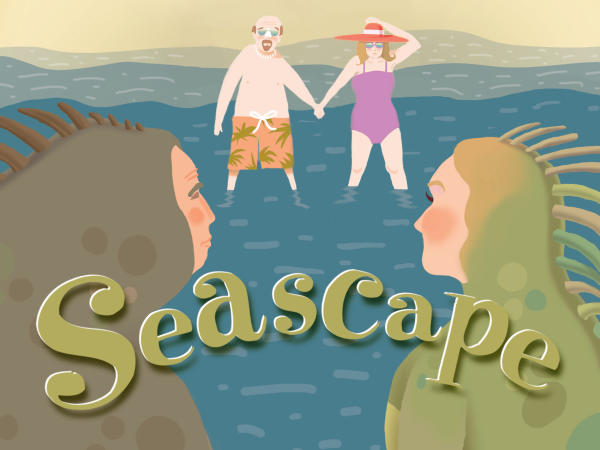 When: 7:30 PM, Recurring Friday & Saturday, Sunday at 2:30 PM
Where: 2nd Story Theatre
Admission: Preview Show: $20 (Online) & $25 (In Person), Regular Show: $35 per person & $25 per person under 25
Details: Edward Albee's Pulitzer Prize-winning comic-drama brings eloquence, wit and warmth to a quirky yet compelling examination of the meaning of life. On a deserted beach, a middle-aged couple encounter two humanesque sea creatures contemplating the evolutionary leap to dry land. Ironically, it's the couple, for whom existence has grown flat and routine, who hold the answers to the inquisitive amphibians' naive yet probing questions.
ARCTIC BLAST: EXPERIMENTS IN FROST
When: 10:00 AM to 5:00 PM, Recurring on Friday, Saturday & Sunday
Where: Anchor Bend Glassworks
Admission: FREE
Details: Anchor Bend Glassworks is excited to announce our Winter Show "Arctic Blast: Experiments in Frost." Showcasing modern sandblasting & silvering techniques. Frosted handblown glass Anchors, Waves, and Sea Creatures are the centerpieces of this show.
NEWPORT SEAL TOUR WITH SAVE THE BAY
Where: Bowen's Ferry Landing
When: Check tour times & purchase tickets here! 
Price: $22 non-members; $17 members, seniors & children ages 3-12
Details: Embark on a one hour tour aboard one of our education vessels as we cruise through historic Newport Harbor and take in 360 degree views of seals resting on Citing Rock off of Rose Island and the Newport Bridge.