Cooler temperatures are breezing through our City by the Sea and with them come festive, family friendly (and perhaps a little bit spooky) events. From harvest festivals to a CarnEVIL at Newport Vineyards to America's largest coastal fortification turned Fortress of Nightmares, your list of must-do's is nothing short of spectacular. Plus, this weekend is the perfect chance to get cracking on your ultimate Newport & Bristol counties autumn bucket list.
Whichever you choose, you're sure to be accompanied by some gorgeous sights like this:
Monday, October 24
DENIAL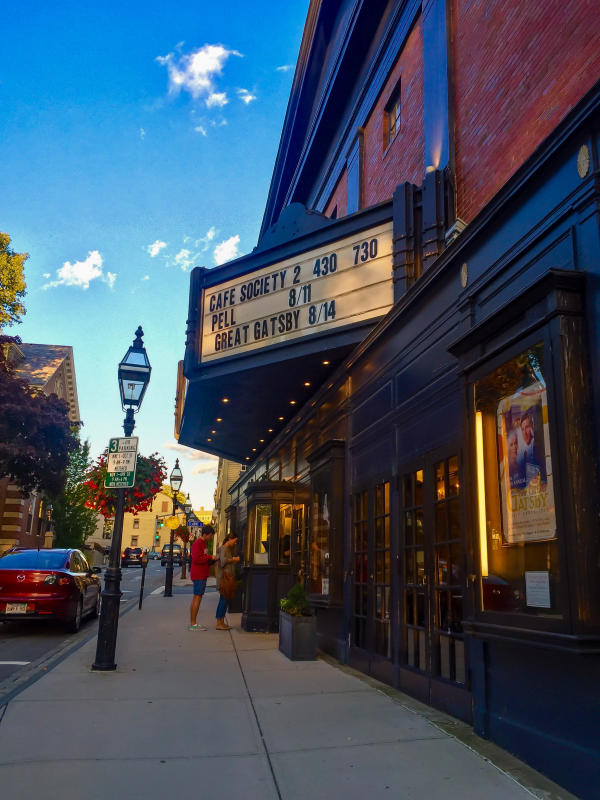 Where: Jane Pickens Theater
Time: Check Website for times; through Thursday, October 27
Admission: $10 general admission
Details: Based on the acclaimed book History on Trial: My Day in Court with a Holocaust Denier, DENIAL recounts Deborah E. Lipstadt's (Academy Award (R) winner Rachel Weisz) legal battle for historical truth against David Irving (Cannes Award winner Timothy Spall), who accused her of libel when she declared him a Holocaust denier. In the English legal system, the burden of proof is on the accused, therefore it was up to Lipstadt and her legal team to prove the essential truth that the Holocaust occurred.
DO LORD REMEMBER ME
Where: Redwood Library & Athenaeum 
Time: 5:00 - 7:00 PM
Admission: Free
Details: "Do Lord Remember Me: The Black Church in Rhode Island" is a groundbreaking exhibit on the 250 years history of its formation and function as the community's moral compass, town hall and developer of artists, thinkers and doers. The exhibit tells the story in images and text of American firsts: the first free Black church - Newport; the first Black Episcopal delegation to the Diocesan Convention – Providence; the first piece of sacred music by an African – Newport Gardner; and more. According to the curator, Robb Dimmick, the exhibit "shows how African ritual merged with European ceremony to form a powerhouse of freedom, service and survival."
Tuesday, October 25
FORT ADAMS AND THE IRISH
Where: International Tennis Hall of Fame 
Time: 4:00 - 5:30 PM
Admission: $5 members. $20 non-members
Details: On April 8, 1824, the Newport Mercury announced, "We learn, that surveys are now being completed by an officer of the Engineer Corps, preparatory to commencing and extending the works at Fort Adams, (Brenton's Point,) in this harbor." Over the next 20 years, the construction of this massive, state of the art fortification would change the economically depressed city both culturally and economically and would establish the foundation of the Irish-Catholic community that exists in Newport today. A reception with light hors d'oeuvres will be held following the 6:00 lecture. Cash Bar.
Wednesday, October 26
COLLECTING PARADISE: A SYMPOSIUM ON THE HISTORY & PRESERVATION OF DORIS DUKE'S ISLAMIC ART COLLECTIONS
Where: Rough Point
Time: 12:30 - 5:00 PM
Admission: $50 adults. $20 students
Details: Guest scholars - including experts from Shangri La - will contextualize Doris' fascination wth Islamic art and conversion of her Honolulu home into a museum.
FERMENTATION CLASS
Where: Forty 1 North
Time: 6:30 - 8:00 PM
Admission: $35 per person
Details: Featuring five wine tastings with a special theme or from a particular region accompanied by five small food pairings, Fermentation Class is held at the Oval Bar every Wednesday at 6:30. Reservations are required and this class often sells out.
HOME SCHOOL CLASS: BATS AT BALLARD PARK
Where: Ballard Park
Time: 1:00 - 2:30 PM
Details: Did you know that there are over a thousand bat species in the world, and only three of them suck blood?  Learn interesting facts about the only flying mammals and their importance in the world.
HOW WE FORM OPINIONS WITH STEVEN SLOMAN
Where: Redwood Library & Athenaeum
Time: 6:00 - 7:00 PM
Details: Did you know that there are over a thousand bat species in the world, and only three of them suck blood?  Learn interesting facts about the only flying mammals and their importance in the world.
LAST OF THE RED HOT LOVERS
Where: Newport Playhouse & Cabaret Restaurant
Time: 11:00 AM - 6:00 PM; Runs through November 18, 2016.
Admission: $20 - $59.95
Details: Written by Neil Simon Directed by Tony AnniconeMiddle-aged and married, overworked and overweight, Barney Cashman wants to join the sexual revolution before it's too late and arranges three seductions: the first, Elaine Navazio proves to be a foul-mouthed bundle of neuroses; Bobbi Michele is next, a 20-ish actress who's too kooky by half; finally comes September and Jeanette Fisher, a gloomy, depressed housewife who happens to be married to Barney's best friend.
Yappy Hour
Where: The Vanderbilt Grace
Time: 4:00 - 6:00 PM
Admission: Free
Details: Follow your nose to the Garden Terrace with your furry family member everyday Wednesday for a fur-fluenced canine menu and all the tennis balls your pooch could dream of. Treat yourself to a glass of Sancerre and light dinner and enjoy the dog days of summer with us.
Thursday, October 27
Vanderbilt Grace Presents Date Night
Where: The Vanderbilt Grace
Time: 4:00 - 10:00 PM
Details: Indulge in a beautifully prepared 3 course prix fix menu, including a bottle of wine, as resident jazz pianist, Michael Johnson, plays the night away. Music from 7:00 - 10:00 PM.
MILK AND HONEY WINE + CHEESE CLASS
Where: Newport Vineyards, 909 East Main Road, Middletown, Rhode Island
Time: 6:00 - 7:30 PM
Admission: $42 per person
Details: Join Newport Vineyards for an evening where wine and cheese experts take you on a journey through Milk & Honey cheeses paired with Newport Vineyards wines.
PLUS! Receive $5 a purchase of $25 or more in the Marketplace that evening only. *Dine at Brix following the class to cap off the night in front of their fireplace.
*Cannot be combined with any other offers. Valid only to class attendees. Valid date of event only. Limited number of tickets available.
Friday, October 28
Fortress of Nightmares
Where: Fort Adams State Park
Time: 7:00 - 10:00 PM
Admission: $15
Details: Fortress of Nightmares at Fort Adams, America's largest coastal fortification, returns for its ninth season of haunting with the Tunnels of Terror, a 3D Mayhem experience, Turned! A zombie laster tag experience, and a paranormal exhibit.  
Halloween Carnevil
Where: Newport Vineyards
Time: 7:00 - 11:00 PM
Admission: $75
Details: Come one, come all to Newport Vineyards Halloween CarnEvil! The regions's premier costume party with an evening full of sideshow, circus performing, tarot card reading craziness. Ticket includes Creepy Cocktail Hour with nosh food, (1) drink, tarot card readings and circus performers. Live music from THE SILKS and cash bar to follow. Prizes for best costume!
Saturday, October 29
Where: Escobar's Highland Farm
Time: 11:00 AM - 4:00 PM
Admission: 
Details: Head to Escobar's Highland Farm for an old-fashioned Halloween costume party. Don your best haunted apparel and enjoy games and crafts. Receive $1 off admission when you wear a costume.
Common Burying Ground: A Walking Tour
Where: Common Burying Ground
Time: 11:00 AM - 12:15 PM
Admission: $15 per person, $10 Newport Historical Society Members, $5 children ages 5-12
Details: Explore the Common Burying Ground. Learn about the stone carvers, their art and the diverse people buried there who helped shape Newport's history.Reservations are required as space is limited.
Where: Audubon Environmental Education Center
Time: 10:00 AM - 4:00 PM
Admission: $75
Details: Join Audubon for a different kind of pumpkin celebration and find out just how much fun a pumpkin can be. Try your hand at pumpkin golf, pumpkin ring-toss and pumpkin art! Buy a pumpkin from the "patch" and decorate it with fun art supplies. Children in costume will receive a special prize.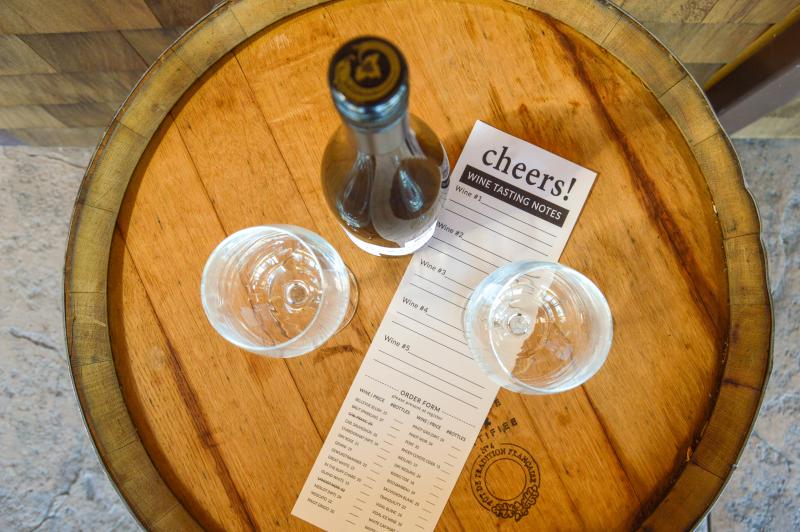 Where: Newport Vineyards, 909 East Main Road, Middletown, Rhode Island
Admission: $30 per person, includes wine tasting
Details: Sip, savor and toast to the season's crush at our First Annual Harvest Festival! A day full of grape stomping, pie eating, wine tasting goodness. Enjoy live music from the Little Compton Band, while sipping cocktails crafted by Willa from Little Bitte Artisanal Cocktails and noshing on food from our culinary team and local vendors. Below are some of the fun activities that are being offered:
Grape Stomping at 1:00 and 3:00 – (limited spots available)*
Pie Eating at 2:00 – (limited spots available)*
*Grape stomping and pie eating contestants will be selected at random the day of the event. Please be present and dressed accordingly.
Sunday, October 30
Where: Bristol, RI
Time: 1:00 PM
Admission: Free
Details: Dress in your best costumes and stroll the shops of downtown Bristol for an afternoon of trick-or-treating. 
Where: Trinity Church
Time: 1:00 PM
Admission: Free
Details: Don your best costume and head to the Trinity Church Pumpkin Patch to strut your stuff during the costume parade. 
TASTE OF NEWPORT
Where: Hotel Viking, 1 Bellevue Avenue, Newport, Rhode Island
Time: 5:30 - 8:00 PM
Admission: $225 per person
Details: Join Child & Family on October 30, 2016 for the 33rd annual Taste of Newport benefiting community programs and services that help Rhode Islanders in need.
Guests have the option to choose from two experiences:
The Taste Experience ($125) - Sample the culinary delights of 20 restaurants while perusing and bidding on over 100 silent auction items.
The Dine Experience ($225, includes the taste experience)- Take your taste experience to the next level with an elegant seated dining adventure.
Five of the area's acclaimed chefs will collaborate to produce an original four course chefs' dining experience paired with wines. Learn about their creative process and the collaboration between food and wine from local experts.
A live auction featuring a select number of special items will be held during the dinner. Elegant wines, table side service and unique culinary insights enhance the spirit of the traditional Taste of Newport. An event not to miss and all for a great cause!