February has officially graced us with snow-kissed streets which means we're feeling all the winter love. Fittingly enough, this week brings the official start of Newport Winter Festival with more than 150 things to do throughout Newport, from the annual nacho tasting and hot drink contest to the chance to make your own food, have your tarot cards read and all new Newport Burger Bender competition where you'll have the chance to vote your favorite burger throughout Newport & Bristol Counties. 
DAILY
FEBRUARY 14
When: 6:00 PM to 9:00 PM
Where: Vanderbilt Grille
Admission: $75 per person
Details: Treat your sweetheart to a Valentine's Day Prix Fix Menu including Lobster and Tarragon Scented Bisque and Chocolate Mint and Dijon Dusted Lamb Chop Lollipops. Wine pairing available for an additional fee.
FEBRUARY 15
ONE BIG HOME- NEWPORTFILM SCREENING 2/15!
When: 7:00 PM to 9:00 PM
Where: Casino Theatre
Admission: $12 per person
Details: Join us for our first screening of 2017! ONE BIG HOME

7:00PM - Film, followed by conversation with director Thomas Bena & executive director of Aquidneck Land Trust, Chuck Allott

ABOUT THE FILM:
Gentrification comes in many forms. On the tiny island of Martha's Vineyard, where presidents and celebrities vacation, trophy homes threaten to destroy the island's unique character. Twelve years in the making, One Big Home follows one carpenter's journey to under-stand the trend toward giant houses. When he feels complicit in wrecking the place he calls home, Thomas Bena takes off his tool belt and picks up a camera. Bumping up against angry homeowners and builders who look the other way, he works with his community and attempts to pass a new bylaw to limit house size.
Where: Brix Restaurant at Newport Vineyards
When: 5:00 PM to 9:00 PM, Recurring weekly on Wednesdays
Admission: $10 per person
Details: Book your wine – OR – beer flight each Wednesday and enjoy your own personal tasting of 4 wines or 4 draft beers for $10. Sip and savor your stay-cation when you pair with our Chef's Selection Bite Board, changing weekly.
FEBRUARY 16
SAINT JOAN
When: 2:00 PM 
Where: Jane Pickens Theater
Admission: $17 per person
Details: Gemma Arterton is Joan of Arc, broadcast live from the Donmar Warehouse.
Bernard Shaw's classic play follows the life and trial of a young country girl who declares a bloody mission to drive the English from France. As one of the first Protestants and nationalists, she threatens the very fabric of the feudal society and the Catholic Church across Europe.
Josie Rourke (Coriolanus, Les Liaisons Dangereuses) directs Gemma Arterton (Gemma Bovery, Nell Gwynn, Made in Dagenham) as Joan of Arc in this electrifying production.
LI'L PEEPS: WINTER SESSION
When: 9:45 AM to 10:45 AM
Where: The Audubon Environmental Education Center
Admission: $16.00 per Member Additional Sibling, $60.00 per Member Child, $17.00 per Non Member Additional Sibling, or $65.00 per Non Member Child
Details: This popular program introduces children ages 18 months to 2 years to the delights of nature through age-appropriate, hands-on activities. Along with a nature lesson, activities may include nature walks, crafts, songs and stories. This is also a wonderful opportunity to make new friends with the other children and parents. Registration is required as space is limited and fills very quickly. Adults must accompany children and there are no refunds for missed classes. In order to maintain an age-appropriate program we ask that older siblings not accompany the parent/child team.
FEBRUARY 17
When: February 17, 2017 - February 26, 2017
Where: Various locations throughout Newport
Admission: Varies
Details: Join us for the 29th Annual Newport Winter Festival, Touted as "New England's Largest Winter Extravaganza," the annual Winter Festival will take place February 17th-26th, 2017 throughout Newport and Newport County. Featuring over 150 events, the Festival offers a unique winter experience combining food, festivities, music, and fun for all ages. Melt away your winter blues with all the Newport Winter Festival has to offer. Highlighted events include the Children's Fair, Chili Cook-Off, Princess Partyand exciting, fun concerts by the Jimmy Buffett tribute band, Changes in Latitudes and more!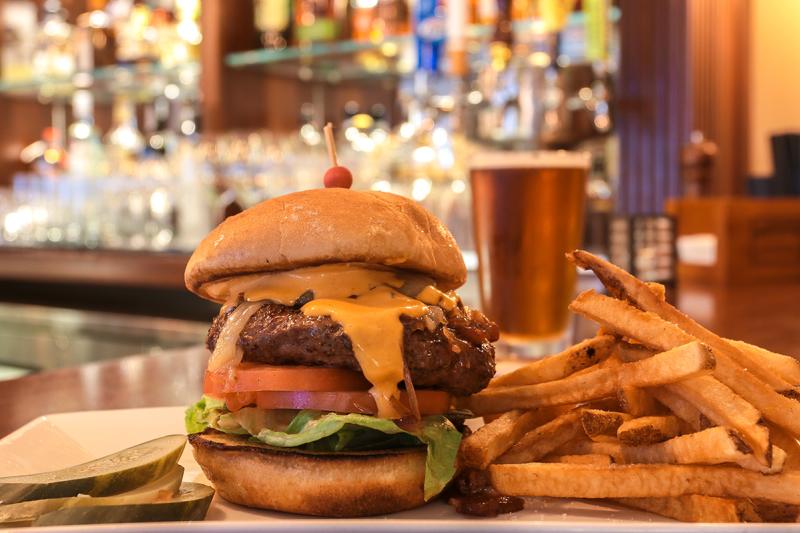 When: February 17, 2017 - February 26, 2017
Where: Various locations throughout Newport
Details: The Newport Burger Bender is a simple "best burger" contest taking place Friday, February 17 through Sunday, February 26, 2017 at participating restaurants throughout Newport and Bristol counties.
❄️ Polar Pineapples
When: 3:00 PM to 9:00 PM, Recurring on February 18th
Where: Gurney's Newport Resort & Marina
Details: Gurney's Newport Resort, One Goat Island, (Formerly Hyatt Newport). Pineapples on the Bay will be transformed again this year for the 4th annual Polar Pineapples! Try a signature infused cocktail or specialty hot drink (alcoholic and non-alcoholic options available) while enjoying views of the bay. This year we will have a variety of ice sculptures and an ice luge! Free Hot Chocolate at the Five33 Lounge w/bracelet. Hours 3:00 PM - 9:00 PM, 401.849.2600.
EVENING WITH THE RAPTORS
When: 7:00 PM to 8:30 PM
Where: Norman Bird Sanctuary
Admission: $30 Members, $35 Non-members
Details: Spend a cozy evening by the fire in Mabel's Studio, learning about local raptor species, adaptations that make them skilled hunters, and how to identify them in their natural habitat. NBS' Red-tailed Hawk and Barred Owl will both make an appearance; proceeds directly support our care of these non-releasable wild birds. Wine, beer and dessert will be served. This special program is offered only once a year, and is a perfect after-dinner outing.
OWLS AND ALES
When: 6:30 PM 
Where: The Audubon Environmental Education Center
Admission: $30.00 per Member $35.00 per Non member
Details: Meet some of Audubon's amazing owls in person! Come to Audubon for a presentation on these fascinating birds of prey, while enjoying locally brewed beers and snacks. Then take a guided walk through the refuge at night to look and listen for owls and other signs of wildlife. Leave the kids at home—this program is just for adults! Come prepared to go outside on a chilly evening.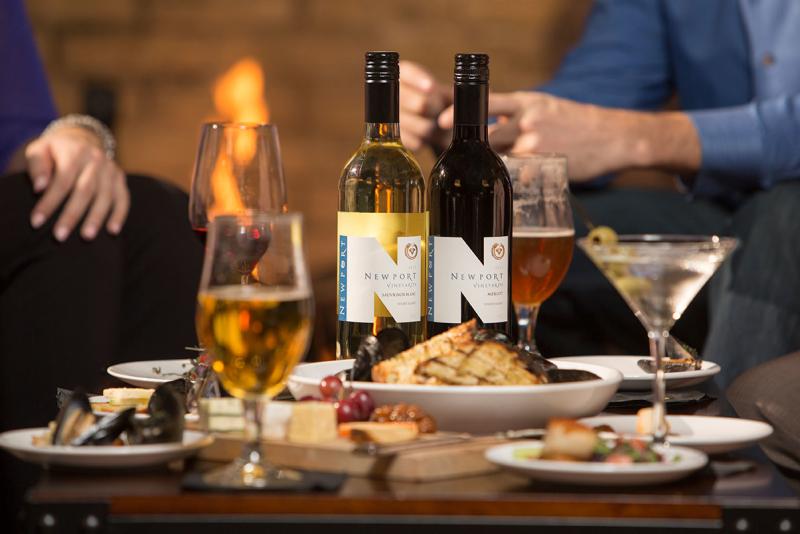 When: 7:00 PM to 10:00 PM
Where: Newport Vineyards
Admission: $40 in advance ($43 at the door)
Details: Sip, savor and swing into WINEterfest weekend with our Speakeasy Soiree. Dance the night away with music from members of the New Providence Big Band, a welcome glass of wine and handcrafted light fare. Speakeasy attire and flare encouraged!
FEBRUARY 18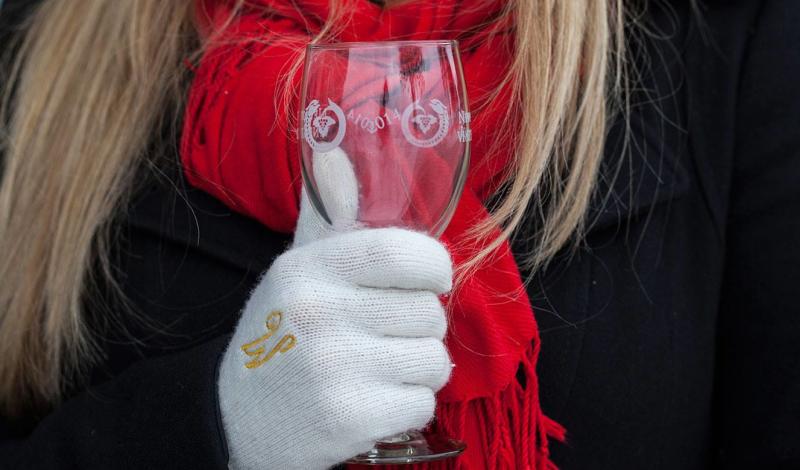 When: 12:00 PM to 5:00 PM, Recurs on February 19
Where: Newport Vineyards
Admission: $25 in advance ($28 at the door) $20 for Case Club/Cru Club members (Discount Code Required – must provide member number or verification) Includes wine tasting
Details: Celebrate the season at our 21st Annual WINEterfest Weekend. Two days full of grape stomping, ice wine bar tasting goodness. Enjoy live music from Little Compton Band on Saturday and The Pourmen on Sunday, while sipping at our infamous Ice Wine Bar. Marvel at the creations of our LIVE ice sculpting performance on Saturday or LIVE wine statue on Sunday. Warm your toes in a bucket of grapes by signing up to compete in one of our Grape Stomp Competitions!
COLONIAL FOOD FOR THOUGHT: A NEWPORT EATS LIVING HISTORY EVENT
When: 10:00 AM to 1:00 PM
Where: Newport Historical Society Walking Tours
Admission: FREE
Details: In 1777, Newport was occupied by British troops and a blockade prevented trade to the island. A population with a sophisticated palate, used to trade goods from all over the word, was now forced to eat local. What did people eat 240 years ago to survive the harsh winter and war-torn environment? 

On Saturday February 18, 2017 at 10 am, the Newport Historical Society will host costumed interpreters for Colonial Food for Thought: A Newport Eats Living History Event. They will share insight on what foods were eaten, when, and why, from tea to pickling, oysters to chocolate, and soldiers' rations to spices!

This event, part of the Newport Historical Society's Newport Eats history of food programming initiative, is offered on Saturday, February 18, 2017 from 10am-1pm at the Colony House on Washington Square. Admission is free. Try your hand at a colonial-inspired stamping craft. Flour sack towels yours to keep, $5 each.
15th Annual Newport Bridal Show
When: 11:00 AM to 4:00 PM
Where: Rosecliff
Admission: $15 in advance; $20 at the door
Details: The area's largest and most elegant bridal show, presented by Newport Wedding Magazine! Two romantic venues: Rosecliff and OceanCliff. Free parking and trolley transportation between venues. Meet with more than 90 top wedding professionals. Enjoy fashion shows, live entertainment, and tasty treats by top wedding caterers. Grand Prizes from Jason & Co. and Lenox! Pre-register and pre-pay your ticket by midnight on Sun. February 12 to be entered for the chance to win fabulous Door Prizes and enjoy savings on your ticket price. $15 in advance and $20 at the door.
DIRTY DEEDS - TRIBUTE TO AC-DC
When: 10:00 PM 
Where: Newport Grand Casino
Details: One of the Northeast's most authentic tribute acts, Dirty Deeds packs them in from place to place all across New England. With the look and feel of the real thing, Dirty Deeds portrays AC/DC right down to the onstage props, antics and look of the real band. With perfection in mind Dirty Deeds captures the live show and energy AC/DC delivers in every performance bringing it to any event they perform.
❄️ FESTIVAL OF THE ARTS
When: 10:00 AM to 5:00 PM
Where: The Newport Blues Inn
Admission: FREE & OPEN to the PUBLIC
Details: Curated of Tiverton is pleased to announce that they will be producing the 2017 Festival of the Arts at Newport's Winterfest that will be held on February 18th 2017 from 10-5 in the beautifully renovated, downtown Newport Marriott.

The Festival of the Arts at Winterfest will play host to some of the best local, regional and national artists and artisans as well as Rhode Island based specialty food producers. Come and enjoy the amazing details of the Newport Marriott while being entertained by some of the most unique talents in Newport County.
Admission and parking are free. Winterfest wrist band holders will receive FREE face painting by WOW Face Art – the Official Face Painter of the Pawtucket Red Sox. FREE RE-USABLE TOTE TO FIRST 100 CUSTOMERS! Mystery totes contain gift certificates to local businesses. These went quick last year so get there early!
❄️ RHODY BEER & CHEESE PAIRING
When: 6:30 PM to 7:30 AM, Recurring on February 19, 25 & 26
Where: Newport Storm Brewery
Admission: $12 with Winterfest button $15 w/out
Details: Newport Storm Brewery and Narragansett Creamery are teaming up to bring you the best of local flavor. Experience a local beer and cheese pairing with five locally brewed beers and five locally made cheeses to show off the best Rhode Island artisan agriculture has to offer. These events start promptly, please plan to arrive 15 minutes before the event. Tickets are $15/$12 w/bracelet and are available in the Tickets/Seasonal section of www.NewportStorm.com. Tickets can also be purchased in the Visitors Center during normal hours. Space is limited- advanced purchase is strongly encouraged. 401.849.5232.

Please note Sunday's hours are different: February 18th,19th, & 25th 6:30-7:30 PM February 26th 5:30-6:30 PM
When: 6:00 PM to 10:00 PM
Where: Hotel Viking
Admission: $119 per person
Details: Founded by Tom Hedges in 1986, Hedges Family Estate has focused on Cabernet Sauvignon, Syrah, and Merlot blends in the French winemaking style.  Join Christophe Hedges as he presents these biodynamic wines from Red Mountain AVA in Washington State, the site of this family owned and run winery.
❄️ THE LOCAL AUTHORS CORNER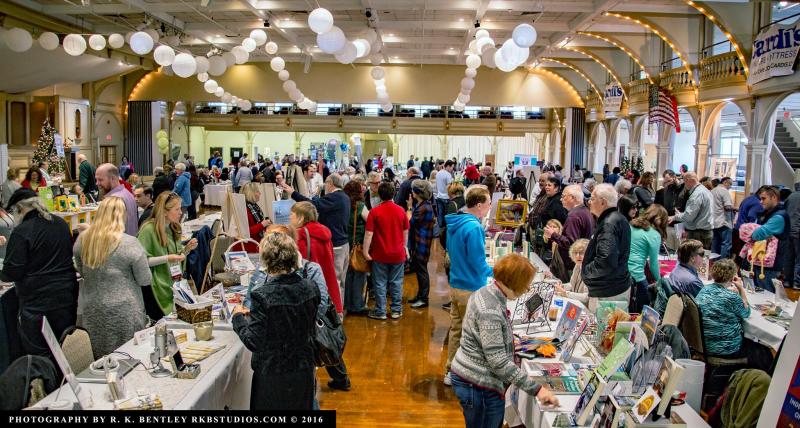 When: 10:00 AM to 3:00 PM
Where: Newport Visitor Information and Transportation Center
Admission: FREE
Details: Behind The Pen: Local authors share their stories and works of art from self-help memoirs to epic fantasies. Free for visitors of all ages!
FEBRUARY 19
MEET YOUR MAKER
When: 10:00 AM to 2:00 PM
Where: Hope & Main
Details: The nonprofit food incubator Hope & Main announces its lineup of monthly indoor specialty food markets where the community can eat, drink and shop local in a lively, food-centric marketplace showcasing dozens of local companies crafting specialty food products, prepared foods and handcrafted beverages. Taste and tour through Hope & Main's facility, catch cooking demonstrations throughout the day, enjoy live music and enter to win door prizes like holiday gift baskets, cooking classes, and more. 
"For food lovers who want to find a special, uniquely Rhode Island gift or dish to grace their holiday table, we have what you are looking for," said Lisa Raiola, Hope & Main's Founder and President. "I love the idea of local, consumable gifts for everyone. The festive atmosphere, delicious samples, and free parking can't be beat." 
Unlike similar local markets and events, Meet Your Maker specifically aims to connect the dots of our local "foodieconomy," demonstrating the importance of understanding where our food comes from. We welcome the community to peek inside Rhode Island's food manufacturing economy. The relationship between food makers, growers, educators and the consumer is critical to the sustainability of our region. Market-goers can see these relationships in action, meet the makers themselves, and learn what inspires food entrepreneurs to charge ahead with their businesses. 
Discover Newport Winter Carnival
When: 11:00 AM to 2:00 PM
Where: Newport Visitor Information and Transportation Center
Admission: FREE
Details: Newport Visitor Information Center, 23 America's Cup Avenue. Featuring Bouncy House, popcorn, cotton candy, carnival games and prizes, daily February 19th - February 25th 11:00 AM - 2:00 PM
THE 13TH ANNUAL RIWE WINTER COMMUNITY CONCERT
When: 7:00 PM 
Where: Newport Marriott
Admission: FREE, Donations are welcomed
Details: The Rhode Island Wind Ensemble's 13th Annual Winter Community Concert will be held the Newport Marriott (Atrium) on February 19th, 2017 at 7:00 PM. FREE & Open to the public. Sponsored by BankNewport. All donations will benefit Seamen's Church Institute of Newport.
NATURE'S KALEIDOSCOPE, LEAF ROTATION: PHOTOGRAPHY BY BRIAN WOOD
When: 9:00 AM to 5:00 PM
Where: The Audubon Environmental Education Center
Details: Discover nature's magnificent hidden patterns and soothing layers through camera rotation photography. Trees provide heart and home to us all – and their leaves are more than just an essential part of life on earth, they are also extremely beautiful. This style of foliage photography unlocks a hidden world of beauty and breathtaking geometry. 
ON GOING:
25TH ANNUAL FAKES & FORGERIES
When: 12:00 PM to 5:00 PM, Recurring daily, February 4 - 28
Where: Spring Bull Studio & Gallery
Admission: FREE
Details: From its conception 26 years ago, artists have been invited to submit serious "copies" or tongue-in-cheek humorous interpretation of known art work in two and three dimensional form. The February exhibit has grown to be a much anticipated area event for both artists and the art appreciators. The artists study and learn techniques used by the old and modern masters while the public has a chance to enjoy and own an "almost masterpiece" without traveling to Boston or New York.
❄️ Beauty Week 2017
When: 8:00 AM to 9:00 PM
Where: Various locations between Newport & Providence
Details: Treat yourself to the kind of pampering and indulgence that you deserve during Beauty Week, February 17-26. Beauty Week is a celebration of all things beauty and the local industry that supports it. Featuring the best in hair styles, nails, skincare, cosmetics and fragrance. Highlighting local stylist, salons and spas through a series of events and special offers. Beauty Week salons, spas and stylists are offering special deals and promotions throughout Beauty Week. So join us, at one of our partner salons or spas for Beauty Week.
ARCTIC BLAST: EXPERIMENTS IN FROST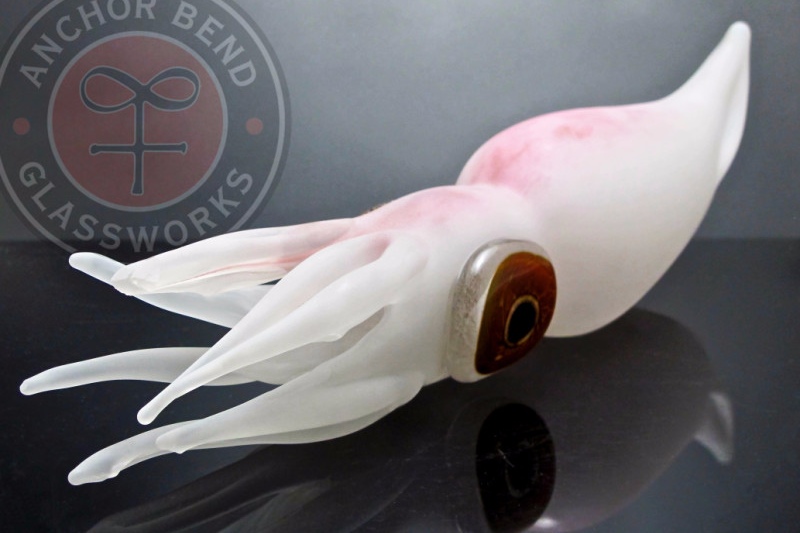 When: 10:00 AM to 5:00 PM, Recurring on Friday, Saturday & Sunday until March 19th
Where: Anchor Bend Glassworks
Admission: FREE
Details: Anchor Bend Glassworks is excited to announce our Winter Show "Arctic Blast: Experiments in Frost." Showcasing modern sandblasting & silvering techniques. Frosted handblown glass Anchors, Waves, and Sea Creatures are the centerpieces of this show.
NEWPORT SEAL TOUR WITH SAVE THE BAY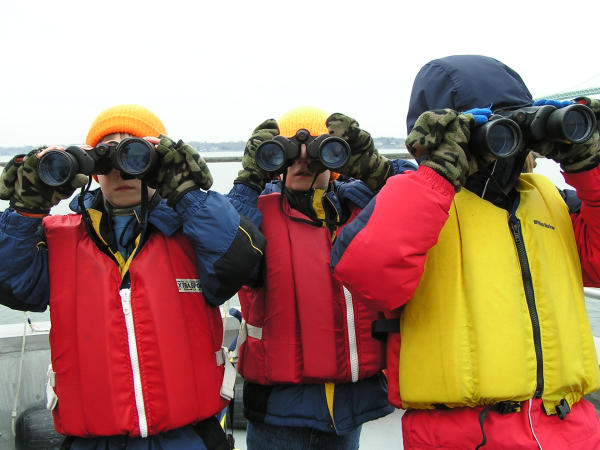 Where: Bowen's Ferry Landing
When: Check tour times & purchase tickets here! Recurring through the month of January.
Price: $22 non-members; $17 members, seniors & children ages 3-12
Details: Embark on a one hour tour aboard one of our education vessels as we cruise through historic Newport Harbor and take in 360 degree views of seals resting on Citing Rock off of Rose Island and the Newport Bridge.