This post was written by Discover Newport intern Julie Grant After the Turkey is put away and the pumpkin pies are finished, it is clear what is on the horizon. The shopping craze has started and the twinkling lights are officially shining. Holiday season is here, and this year Newport and Bristol County have a full platter of events to chose from for each day of the week:
Tuesday,December 1:
Newport Historical Society Holiday Open House: Want to get into the Christmas spirit early? Tour the 1739 Colony House just before Christmas in Newport's opening ceremony. Entry is free, but donations are always welcomed.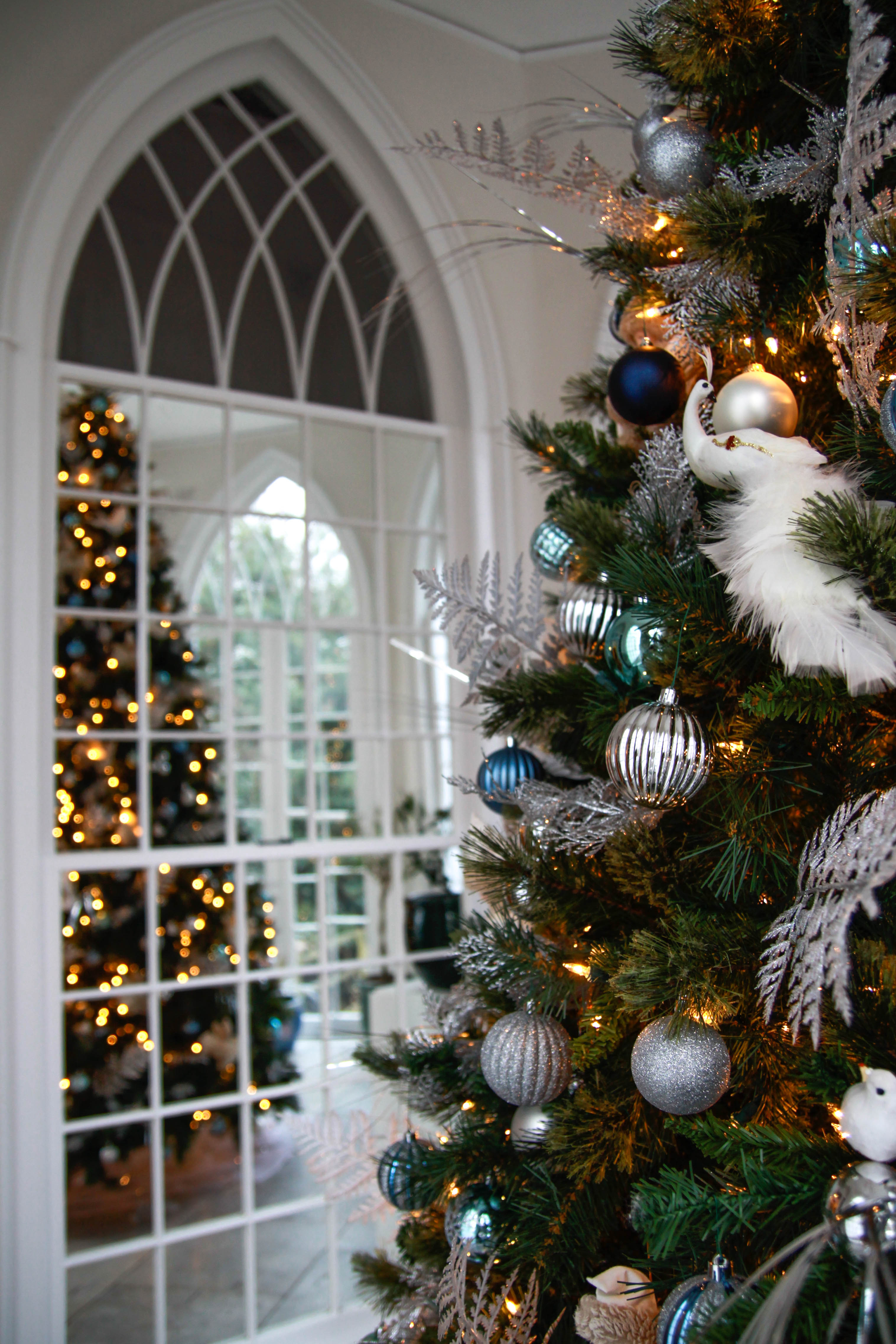 Christmas at Linden Place Mansion: Starting on December 1st until the beginning of the new year, you are invited to tour and experience the festively decorate Bristol mansion. Open Tuesday-Saturday 10am-5pm and on Sundays from 12pm-5pm.
Christmas at the Newport Mansions:Experience the true triple threat this Holiday season by visiting the festively decorated Breakers, Elm's and Marble House.See what your favorite mansion looks like when its decked out in Christmas Cheer. Get there while you can, it ends January 3rd, 2016.
Christmas in Newport:The month long Holiday celebration of Christmas in Newport marks its 45th year! With something to do everyday, you will never need to say "Bah Humbug". Check out the full celebratory calendar here.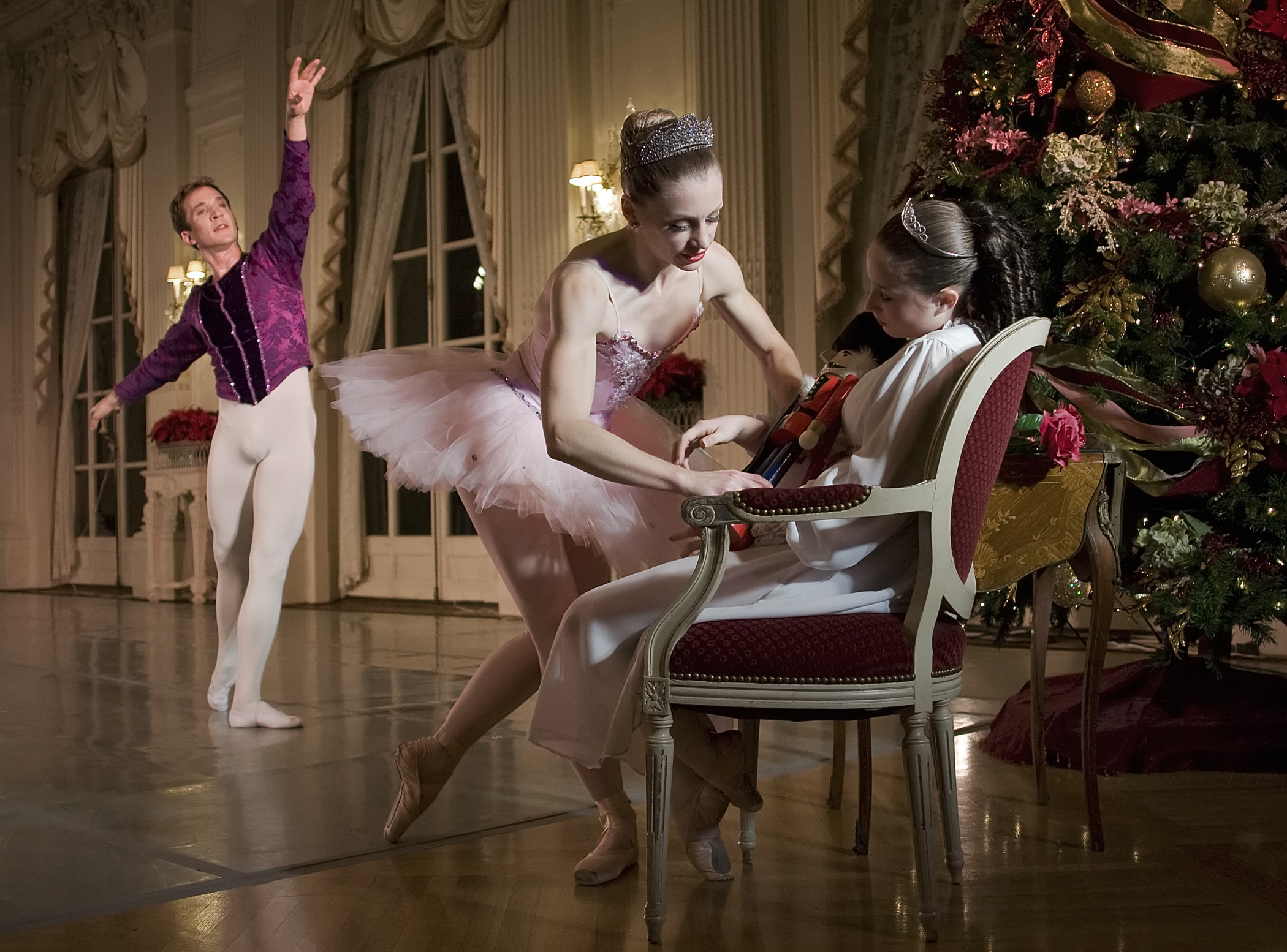 The Newport Nutcracker at Rosecliff: Do not miss out on this Holiday One-of-a-kind performance presented by the Island Moving Company. Ending on December 4th, be sure to see it before it is gone for the season! Find tickets and information here.
Wednesday, December 2nd:
A Holiday Sip & Shop with Chace N' Lulu + Monelle:Grab your glass of bubbly and hors d'oeuvres and support local at both Chace N'Lulu and Monelle. Stores are open from 10am-6pm, with the events happening at 4pm-6pm. 20% of the proceeds made in both stores will supportyour local nonprofit newportFILM.
Thursday, December 3rd:
Gift Wrap Party: Do not want to wrap this holiday season? The Confetti Foundation has teamed up with Angela Moore for this special event held at the Courtyard Marriot in Middletown from 3pm-7pm. Buy something from the Sample Sale or bring something from home and the Confetti Foundation will wrap it for you, for a small donation.
Friday, December 4th:
Sparkle! An Outdoor Family Event: Join us inat the Blithewold's Enclosed Garden withcarol singing, hot cocoa, and s'mores onFriday nights (also onDecember 11, 2015,December 18, 2015 andJanuary 1, 2016) this season. Each Friday a different group of carolers will preform around the bonfires with performances at 6:15pm and 7:15pm.
Newport Hospital Auxiliary Holiday Craft and Bake Sale:Members of the Auxiliary and Employees of the hospital present only handcrafted items to be sold with proceeds going to fund projects sponsored by the Auxiliary. Event is being held at the Newport Hospital.
The Polar Express Train Ride: The magical story of The Polar Express comes alive on this all-First Class train journeys to the North Pole. Wear your pajamas and have your ticket's ready on this great Polar Express journey each weekend leading up to Christmas Day (December 4, 2015- December 6, 2015,December 11, 2015- December 13, 2015,December 18, 2015- December 20, 2015).
Saturday, December 5th:
Bristol's Grand Illumination:Travel to Hope Street in Bristol, Rhode Island for an evening of Holiday cheer. Celebrate with live entertainment and local talent starting at 4pm. Santa Claus arrives at 5:45pm, and he will select two lucky children to "flip the switch" and light the tree!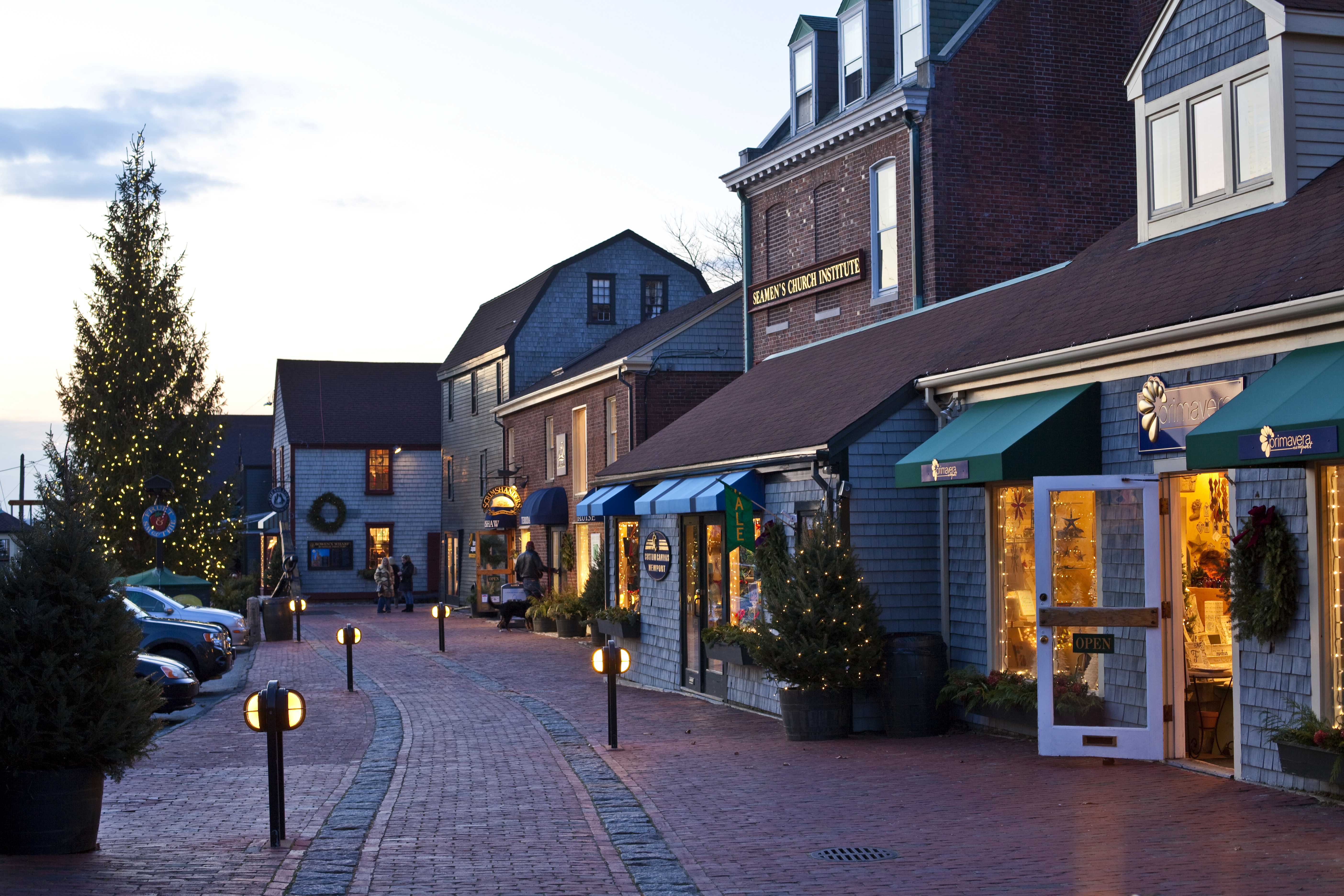 Bowen's Wharf 45th Annual Christmas Tree Lighting:A night full of Holiday Cheer starting at 4:30pm with Frosty the Snowman following at 5pm a Christmas carol Sing-A-Long. Finally, at 6pm the Giant Tree will be lit upon the arrival of Santa. Shops and galleries on Bowen's Wharf will be open and warm drinks will be for sale. Admission is free for the entire family.
UnDecked Halls at Doris Duke's Rough Point:Discover what actually went on when the owner was not home for the Holidays. Tour the first floor and enjoy refreshments in the staff dining room, not normally open to the public (also open onDecember 12, 2015,December 19, 2015,December 29, 2015).
JCRC Christmas Bazaar: Join the John Clark center for their annual Christmas Bazaar from 10am-2pm on Valley Road in Middletown.
Tis the Season: A Traditional Christmas:Join theSwanhurst Chorus and the Newport County's standing choral ensemble for their "Tis the Season: A Traditional Christmas" under the direction of conductor Jonathan Babbitt.Tickets are $20 in advance, $23 at the door, and $10 for full-time students. For more information visit their website here.
17th Annual Photos with Santa: Meet Mr. and Mrs. Claus at the Audubon Centerin Bristol. The event is free and open to the community.
Holiday Spectacular Artisan Craft Fair: Keep the tradition going at the 2nd Annual Holiday Spectacular Artisan Craft Fair in Newport. Jump start your holiday shopping and find something for everyone from 10am-4pm at the Newport Elks Lodge.
St Mark Christmas Festival: From 9am-2pm join St. Mark's Church at their Christmas Festival. If you are hungry stop by the Taste and See Cafe for a variety of lunch items. Also, besure to participate in the raffles and unique shopping opportunity for someone special this season.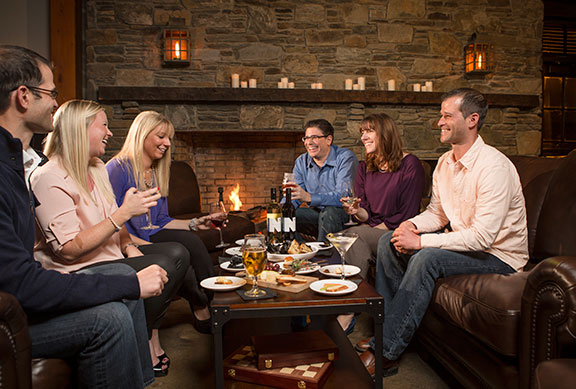 Holiday Cheer(s) Celebration With Abbey Rhode:Sample by buck-a-bite purchasing from Fatulli's and Brix Restaurant while listening to Abbey Rhode preform at the Newport Vineyards. Starting at 2pm, the cost is $22 per person. Visit their website here for more information.
Sunday, December 6th: HAPPY HANUKKAH
Community-Wide Chanukah Party: Join us at the Temple Shalom for  this family event with dreidels, latkes, music and more.Non-denominational, all are welcome.
Thursday, December 10th:
OceanCliff Holiday Sip'n Shop: Celebrate with another Sip'n Shop, but rather this time at OceanCliff. Shop local with an array of fabulous vendors. Their will be hors d'oeuvres, champagne and a cash bar. This event is open to the public and free to attend.
Friday, December 11th:
The Dickens Christmas Feast: Keep the Newport Tradition alive with this Christmas Feast with fantastic food, dance and Christmas cheer. Located at the Newport Art Museum from 7pm-10pm on Friday, December 11th and Saturday, December 12th. Price is dictated based on entree selected, for more information go here.
Christmas Movie Night at The Baptist Church: Get the Family into the Holiday Spirit at the Baptist Church in Warren with the new film "The Christmas Candle". Watch the trailer for the movie, and order tickets here.
Michael DiMucci Holiday Concert: Join us at the Linden Place Museum in Bristol for two Holiday fundraisers on December 11th at 7:30pm and afternoon concert on December 13th at 2pm.
Saturday, December 12th:
Jamestown Community Chorus Holiday Concert: Join the 55-person Chorus on both Saturday, December 12th at 7:30pm and Sunday, December 13th at 3pm for an array of Holiday cheer at the Jamestown Recreation Center.
Christmas Craft Fair: Celebrate the 10th annual Christmas Craft Fair hosted by Cherish the Moments, LLC at the Knights of Columbus in Middletown. This fair is a fundraiser for Hasbro Children's Hospital, where the proceeds of the raffle go to them. This event starts at 10am and goes until 4pm.
Saturday, December 19th:
Messiah and Carol Sing: The Christmas Story: Join the Swanhurst Chorus perform the annual Messiah and Carol Sing: The Christmas Story. A Beloved Newport tradition starting at 7pm at the Emmanuel Church in Newport. For more information please be directed here.
Sunday, December 20th:
Meet Your Maker Holiday Market: Visit Hope & Main with their Meet Your Maker event, holiday edition. Shop local unique holiday themed gifts. Do this all while enjoying maker samples, cheerful music and a holiday themed environment from 1pm-4pm in Warren.
Friday, December 25th: MERRY CHRISTMAS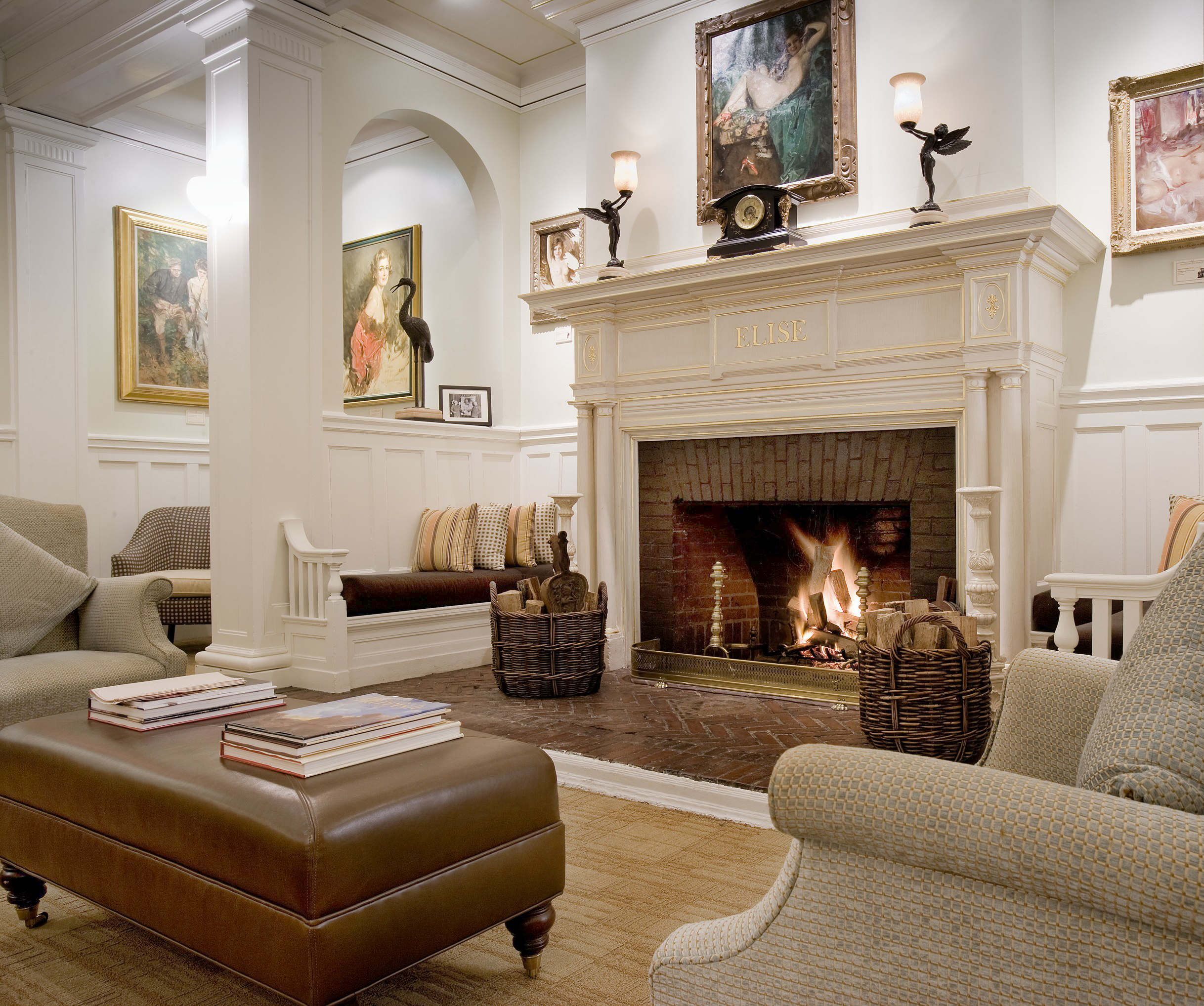 Celebrate Christmas at The Vanderbilt Grace: Make it a stress-free holiday and join us at the Vanderbilt Grace this season. Sit by the fireplace with some wine and good conversation, while the Vanderbilt Grace does the cooking. Staring at 1pm and goes until 9:30pm, $75 per person.
Thursday, December 31st: HAPPY NEW YEARS EVE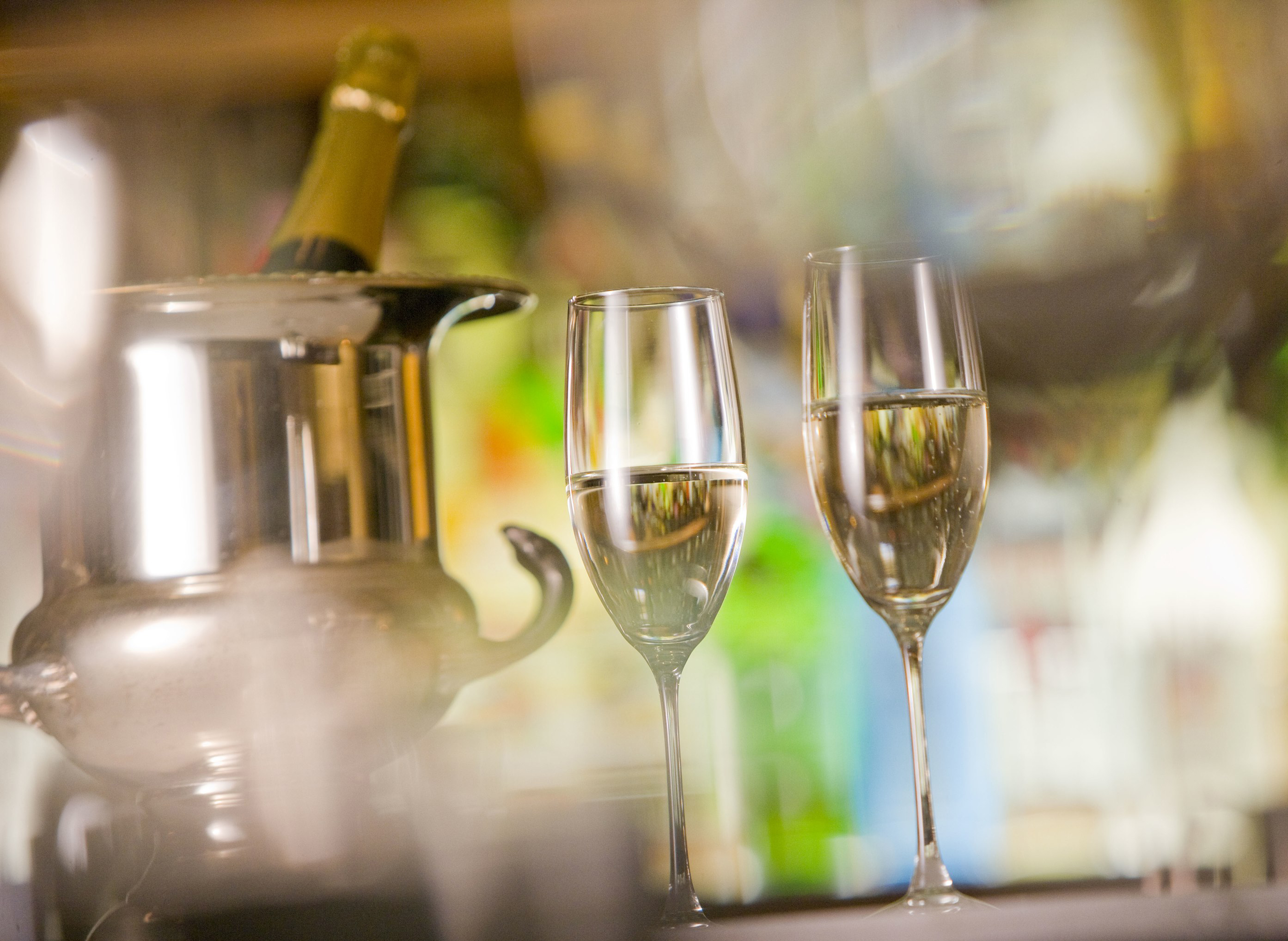 Ring in The New Year at The Vanderbilt Grace: Dance the night away atthe lovely Grace hotel and toast to the midnight bells with a glass of champagne. Bring in 2016 in good spirits with a 5-course meal at 6pm and a Jazz Party and Champagne Reception at 9pm. Tickets are $175 per person and include admission to all of the festivities in addition to tunes by Kristine.
Friday, January 1st: HAPPY NEW YEAR
Newport Polar Bear Plunge: Plunge into the new year by diving into the chilly Atlantic Ocean atEaston's Beach. Plunge starts at 12pm and the after-partyis at the Atlantic Beach Club. All proceeds from the plunge and after-party are being donated to the local charityA Wish Come True. Start the new year off right...and COLD!