"The more you weigh, the harder you are to kidnap. Stay safe. Eat bacon."

Truth be told we welcome any excuse to celebrate bacon. Especially when it's of international recognition, like, oh I don't know, International Bacon Day (but... isn't every day in our hearts?). So, we're honoring the dignitary of the day in the most appropriate of ways: eager indulgence of every bacon-laden concoction, from burger to beverage, you could imagine. A Bacon Fete, if you will. Proceed with hefty appetite.
 
BACON BLOODY
Where: Pour Judgement, 32 Broadway, Newport Rhode Island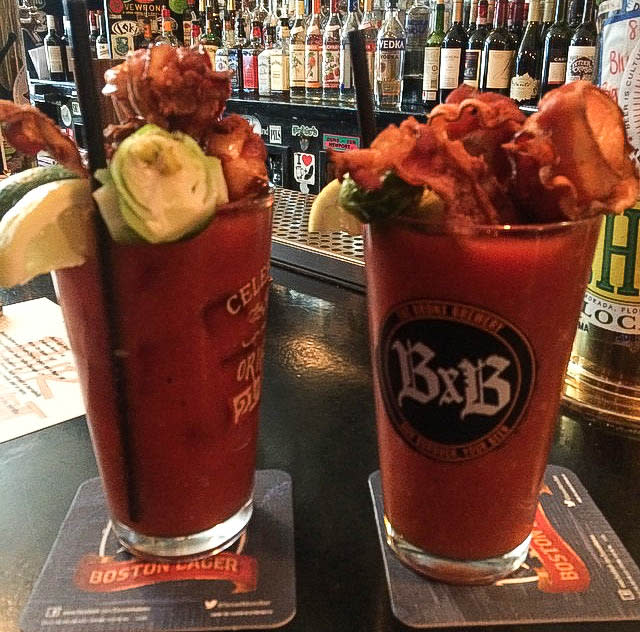 Bacon-wrapped shrimp and scallops with brussel sprouts, and then some more bacon. We know. Take a moment to process.
BACON BURGER
Where: Chomp Kitchen, 440 Child Street, Warren Rhode Island

House made bacon & pork patty topped with a cheddar, bacon, jalapeno cheese spread, bacon aioli, house cured bacon, lettuce & tomato. In other words: bacon, on top of bacon, and topped with bacon.
THE PIG PEN
Where: The Wharf Pub, 37 Bowen's Wharf, Newport Rhode Island
The fifth grader in you will not be able to contain him/herself when you hear what's on these tater tots: wrapped in bacon then topped with zesty cheese sauce, shaved jalapeno, scallions, house made BBQ and grilled bread for plate cleaning. It's a cut-the-lunch-line-and-throw-some-elbows kind of thing.
THE DELUXE TRADITIONAL GRILLED CHEESE
Where: Scratch Kitchen & Catering, 88 Broadway, Newport Rhode Island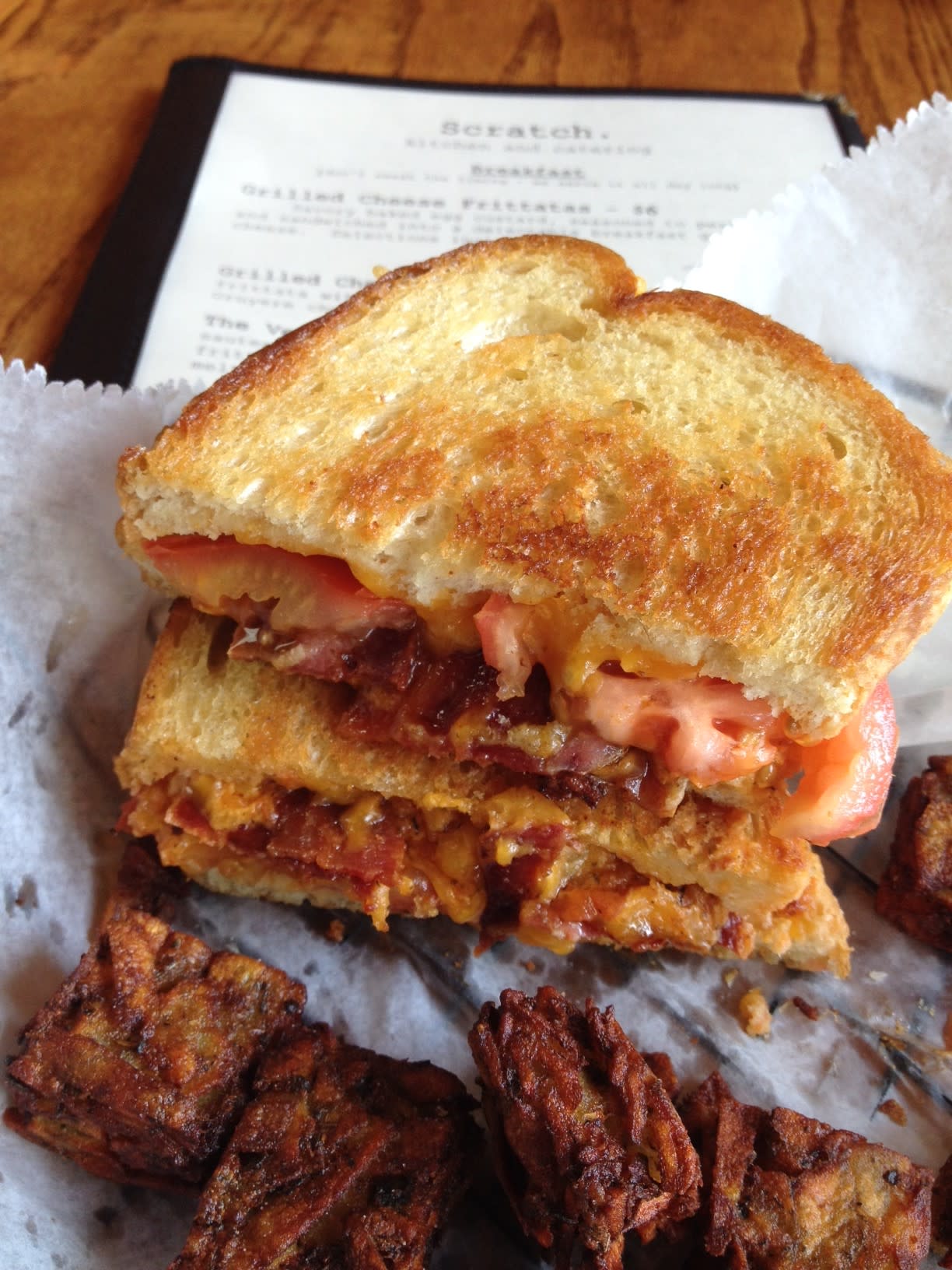 Heavenly bacon-tomato jam meets Applewood smoked bacon, roma tomatoes and sharp cheddar cheese. Need we say more? We think not.