Today's post is brought to us by newportFILM marketing intern, Albert Vuoso. Albert, a former Discover Newport intern, is currently finishing his senior year at Salve Regina University, and also serves as a contributing writer for Elite Daily. Today, he's here to tell us about newportFILM's upcoming Bollywood friend-raiser with a list of suggestions on how to prepare!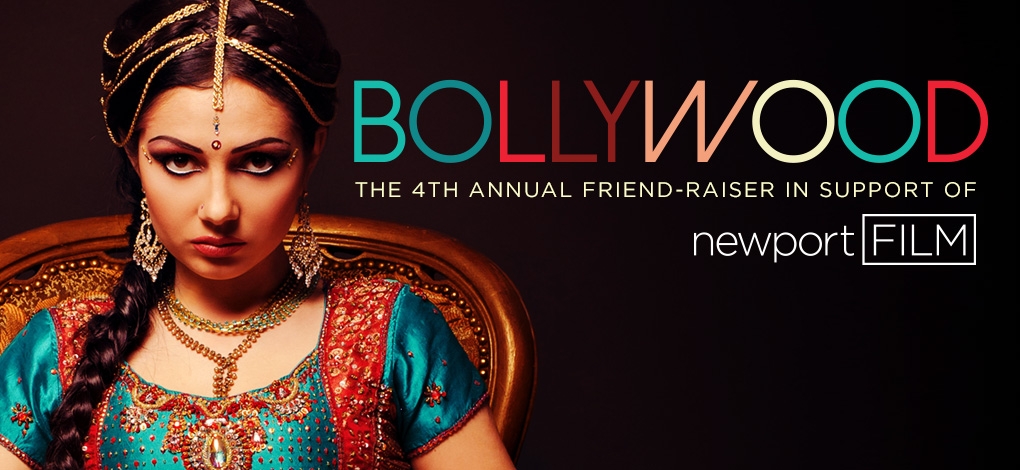 The groundhog may have sentenced Newport to another six weeks of winter, but that doesn't mean the end of the off-season has to go out as a bore. Saturday, March 7th, newportFILM will host their 4th Annual Friend-Raiser at Christie's in Newport, and let's just say theres going to be a lot more culture and excitement hitting Thames Street than ever before. Paying tribute to India's booming Bollywood movie industry, the Friend-Raiser will encourage party-goers to channel their untapped love for the colorful dress and over-the-top glitz of which the industry is known. Replete with an open bar, hors d'oeuvres, DJ, dancing, the infamous flip-book photo booth, and The Best (Bollywood) Raffle Ever (with a 1/100 chance to win prizes like an Instant Wine Cellar, Support Local Shopping Spree and an NYC Extravaganza) the newportFILM Friend-Raiser sets out to highly entertain and make a friend out of you.
All sounds fun, but how to prepare?
Follow these five tips before you leave your house and you'll be ready to sparkle at Newports best party of the off-season.
Pin It! Since most people's closets aren't teeming with traditional Bollywood attire, newportFILM has created this handy Pinterest board to give you a taste of the film industry's signature style: http://bit.ly/bollywoodpinterest
Get Glam Women delight, an excuse to go to the spa! RaNEW Salon & Spa (401-619-4848) and The Apothecary of Newport (401-324-6253) have teamed up with newportFILM to help you get the Bollywood look for less. By calling ahead, these local salons will offer an exclusive rate for hair, henna, makeup, lashes & flash tattoos. What better way to bring together your Bollywood inspired look?
Shop Locally No need to go to Mumbai or New York, there are shops all around Newport with both traditional and modern takes on the theme, ready for you to purchase. Closet Revival, Chateau & Bungalow, Maison DNA and Wish Newport are among the boutiques featuring a wide selection of inspiration for the party, with discounts from 15%-20% off even for the guys!
Practice your Posing! Whether in the mirror or with selfies on your iPhone, be ready to strike a pose at the newportFILM Friend-Raiser. Featuring the beloved flip-book photo booth (sponsored by Seamist Medspa) and newportFILMs own photogs, March 7th will be a night of pictures. Practice your smile and feel comfortable in your outfit who knows, there might even be a "Best Dressed" contest.
Dance, Dance, Dance Bollywood films are notorious for sudden breakouts of song and dance and the Friend-Raiser will be no different. Expect a live DJ and dance room dedicated to those who like to boogie down. Freshen up on your Bollywood dance knowledge by checking out films like Hum Aapke Hain Kaun and Disco Dancer. All ticket and raffle proceeds from the event will contribute to newportFILM's mission of bringing year-round world-class, documentary film to Aquidneck Island and contribute to the effervescent arts scene in Newport community. Purchase your party tickets for $75 at newportFILM.com.