Halloween is right around the corner - seriously, it's basically here. And if you're anything like us, it's quite possible you've been sitting on the thought, quietly pondering your costume ideas but, alas, coming up uninspired and lacking originality.
Fortunately, Newport is a wealth of inspiration for costume ideas -- both historic and modern. Here are five Newport-inspired Halloween costume ideas to flaunt this year.
Jay Gatsby Filmed in 1974, the iconic party scene of the classic film The Great Gatsby was partially shot in Newport's Rosecliff Mansion. Of all the films shot in our City by the Sea, this is among the most iconic and memorable. What to wear: White suit, white shoes, debonair gaze and voila!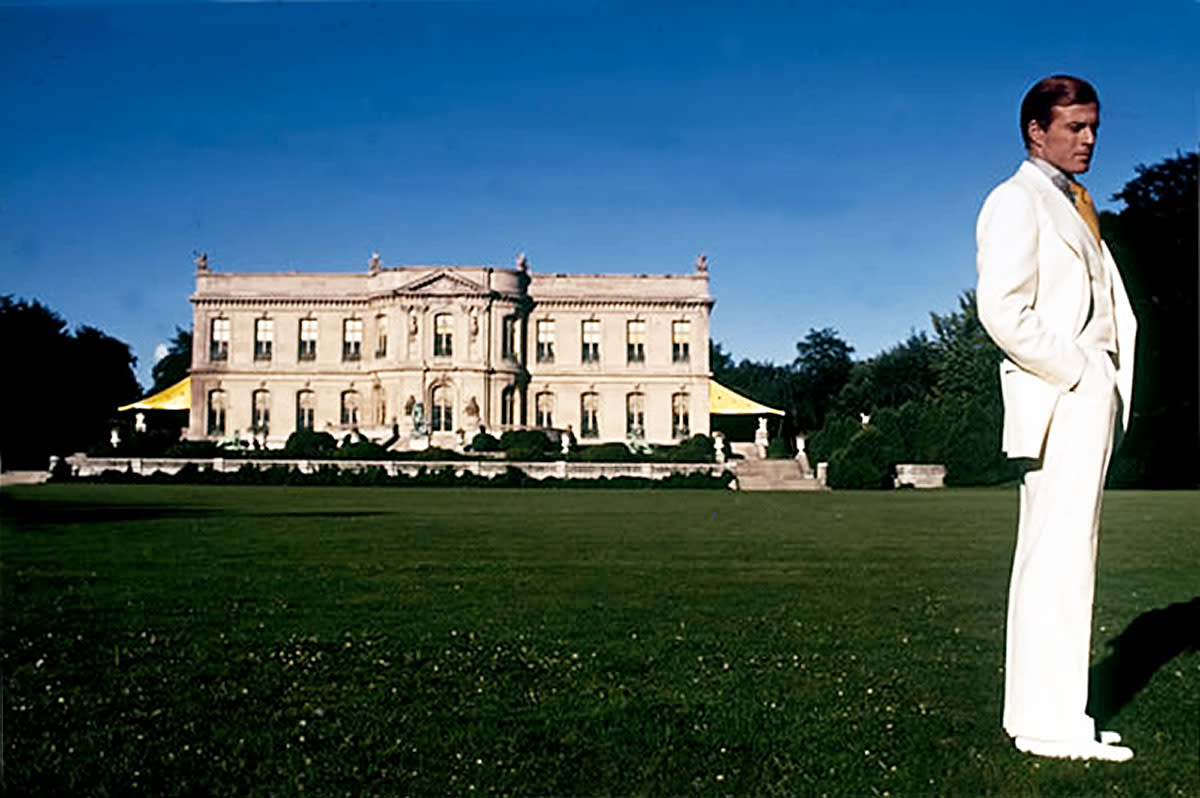 The Great Gatsby
| alexdonald.wordpress.com
2. A Lobster Stay with us here! As the City by the Sea, this one seems like a given. Award-winning lobster rolls, lobster tours and endless local lobster creations lends itself to the perfect Newport-themed costume. What to wear: These homemade versions are the perfect way to get you started. Bonus, this dog in a lobster costume inside a pot is simply the most adorable.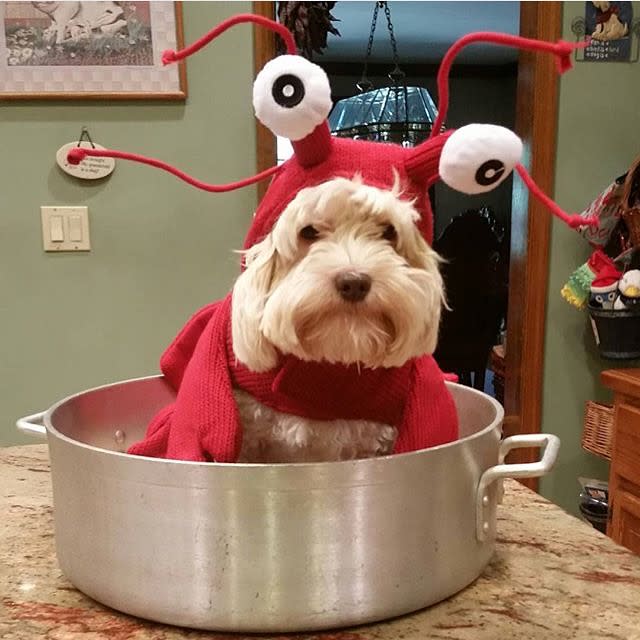 instagram.com/cinnamon_and_whiskey
3. Alva Belmont Alva Vanderbilt Belmont is among the most notable women in Newport's history. An American socialite, Alva is most prominently known for her contributions to the suffrage movement, often using her Newport mansion, Marble House, as the home for her suffrage rallies in the early 20th century. What to wear: Visit a local consignment shop (like here and here) for a long black dress/skirt, fur coat and large feathered hat.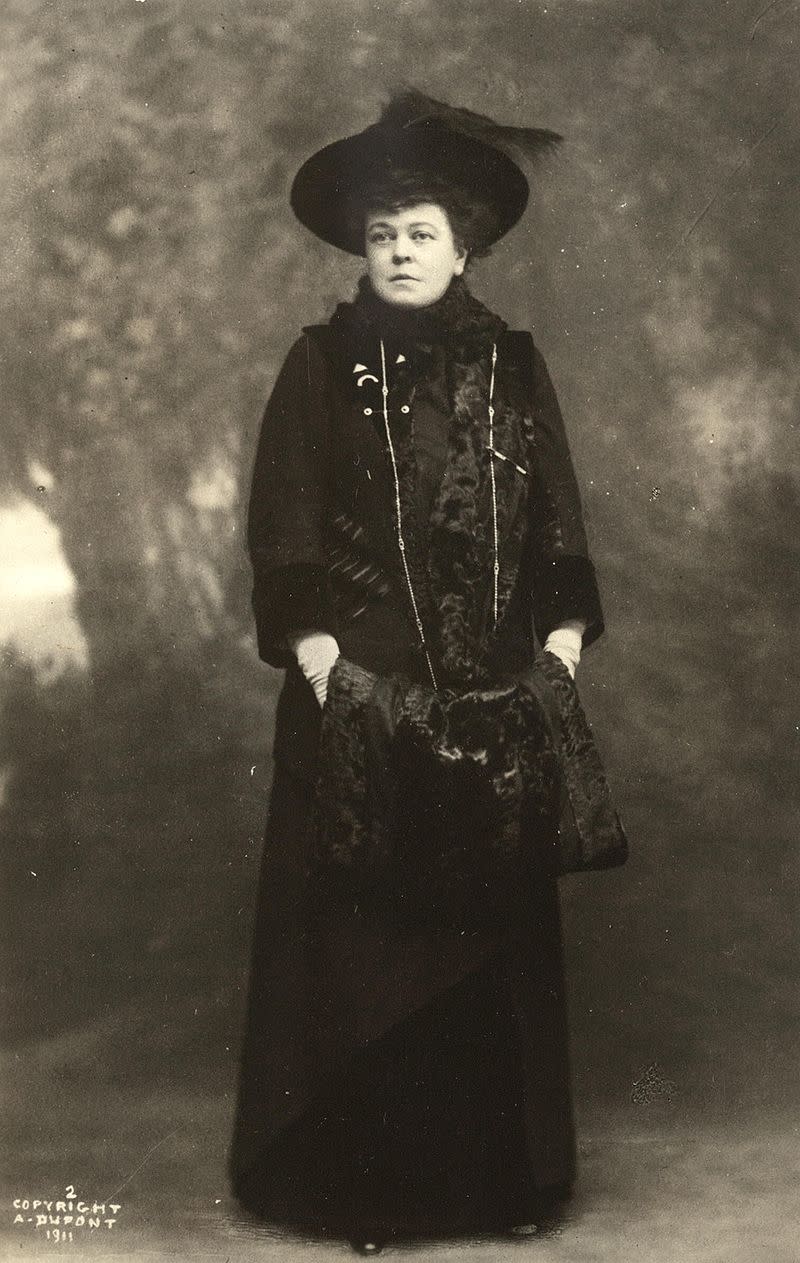 Alva Belmont
| wikipedia.com
4. Thomas Tew Known as the Rhode Island Pirate and creator of the Pirate Round, Tew was a 17th century pirate who attacked a well-guarded treasure ship with a crew of just 45 and returned to Newport to spend his riches. Today, his name is kept alive by way of the renowned Newport Distilling Co. and the production of Thomas Tew Rum in Newport. What to wear: All you need is a feathered hat, a tunic, a fine handlebar mustache and a bottle of Newport's Thomas Tew Rum.
5. Idea for Couples: JFK and Jackie Kennedy
Arguably Newport's most beloved couple, and quite possibly the most iconic of weddings to take place in Newport, was that of Jacqueline Bouvier to Senator John F. Kennedy. A power couple if we ever did see one. So grab your SO and don your modest, most classy attire, because this duo ensemble is bound to turn some Halloween heads.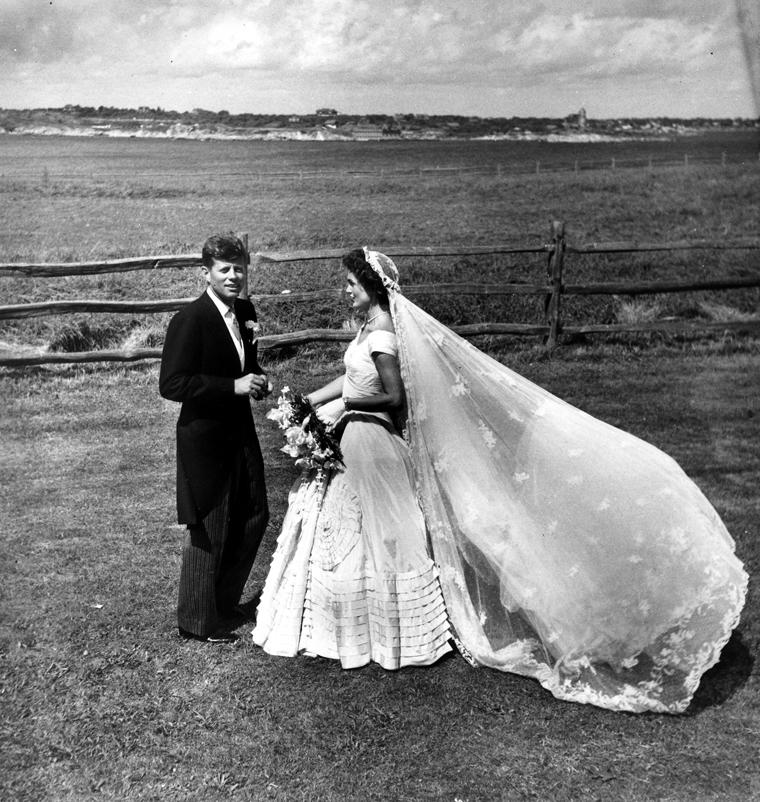 And if you're feeling exceptionally crafty:
6. A Lighthouse With 10 lighthouses between Newport and Bristol counties, this one also seems like a given. It'll require a bit of DIY ingenuity with a hoop skirt, some Styrofoam and hot glue, but trust us: it's one that will never be forgotten. If you're up for the challenge, let this site serve as your guide.
For more inspiration, follow our Newport Inspired Halloween Costume board on Pinterest.