Rhode Island Red Food Tours launched two years ago throughout Newport as a way to showcase local eateries and cuisine in our City by the Sea. The three hour walking tour trails through Newport's historic district and downtown areas, stopping along the way at six restaurants for tastings both sweet and savory. The path to each restaurant is filled with historical facts, architectural insights and cultural points to further enhance your taste of Newport. Here's five things we learned on our tour! 
1. The tour is named after the state bird.
Rhode Island Red Food Tours is appropriately named after Rhode Island's State Bird, the Rhode Island Red. The Rhode Island red chicken was designated the official state bird of Rhode Island in 1954. When the bill was signed into law, then-Governor Dennis J. Roberts stated: "The Rhode Island red has become a symbol of Rhode Islanders all over the world."
2. Soft shell lobsters tend to be sweeter because of their shells.
Our first stop on the tour took us to Newport Lobster Shack. After munching on the best pair of lobster cakes I've ever tasted, we walked through the shack where the lobster tanks live and learned a little Lobster 101 from a local lobsterman. According to our lobster guru, lobsters shed their shells (or molt) throughout the course of their lives. After molting, they grow a new shell inside the old one, and subsequently drink a great deal of water in order to expand their body size and by doing so, break the old shell. This new shell is softer, hardening over time. As it does, a layer of seawater helps insulate the lobster's body and simultaneously acts as a sort of marinade for it's meat, thus resulting in a sweeter lobster.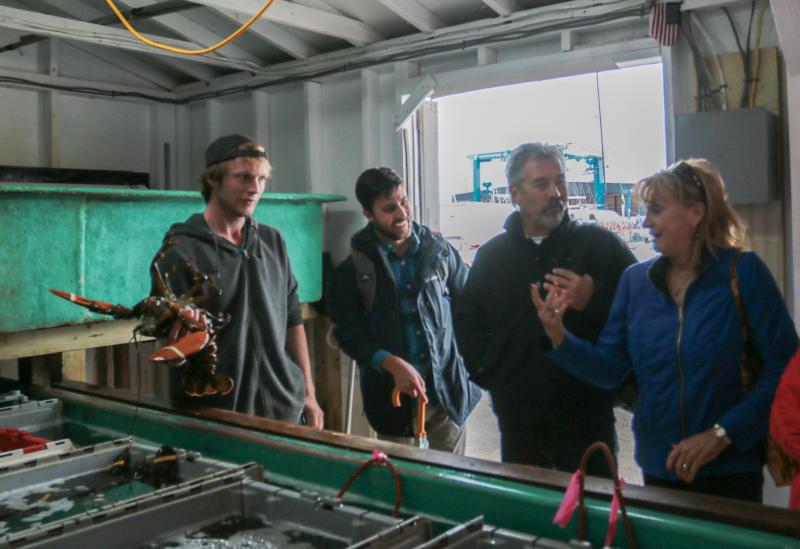 3. Pitt's Head Tavern formerly served as a recruiting head quarters for the red coats during the Revolutionary War. 
Pitt's Head Tavern, built prior to 1724, was originally located on Queen Street before being moved to its current location on Bridge Street in Newport's historic Point Section. In 1759, the house was sold to Robert Lillibridge who turned it into a colonial coffeehouse, at which point it also served as a recruiting head quarters for the British during the Revolutionary War.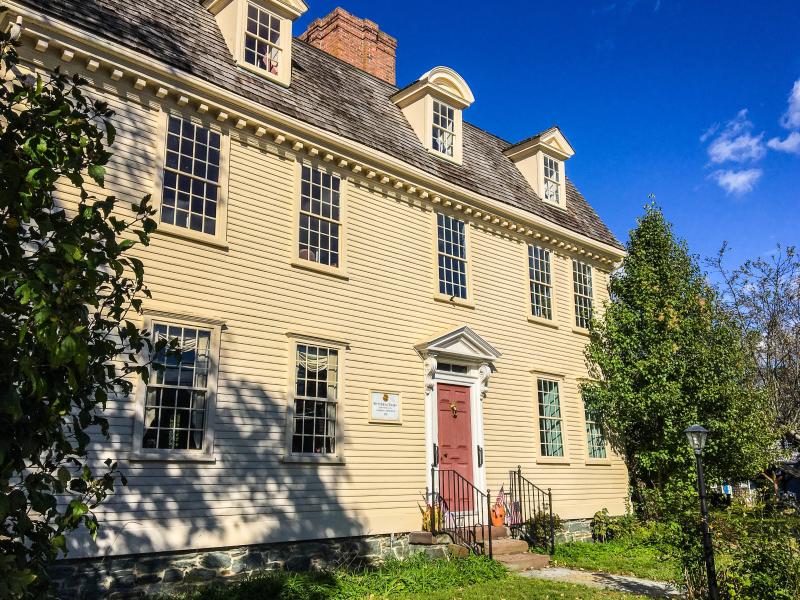 4. You can and should marinate ribs in Coca Cola.
Third stop on our journey took us to Perro Salado, a haven of Mexican cuisine standing for "Salty Dog." Our tasting included Sticky Pork Ribs glazed in Coca Cola, brown sugar and Mexican spices. Needless to say, they were delicious enough to turn this not-a-rib-kind-of-girl into a rib-kind-of-girl.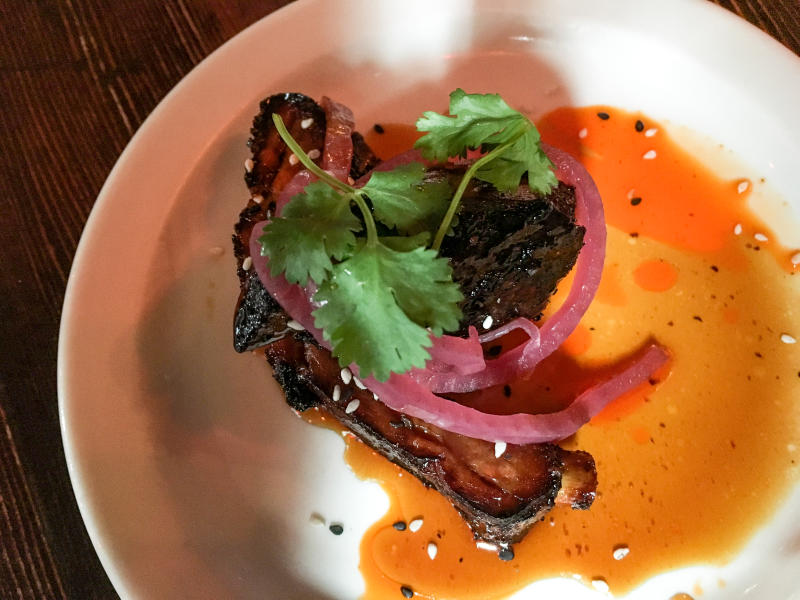 5. Colonist celebrated the repeal of the Stamp Act at Newport's Colony House. 
The Newport Colony House is the fourth oldest statehouse still standing in the United States. It was designed by builder/architect Richard Munday, who also designed Trinity Church and the Seventh Day Baptist Meeting House in Newport. Many important events associated with the shaping of the United States occurred at the Colony House, including the 1766 repeal of the Stamp Act.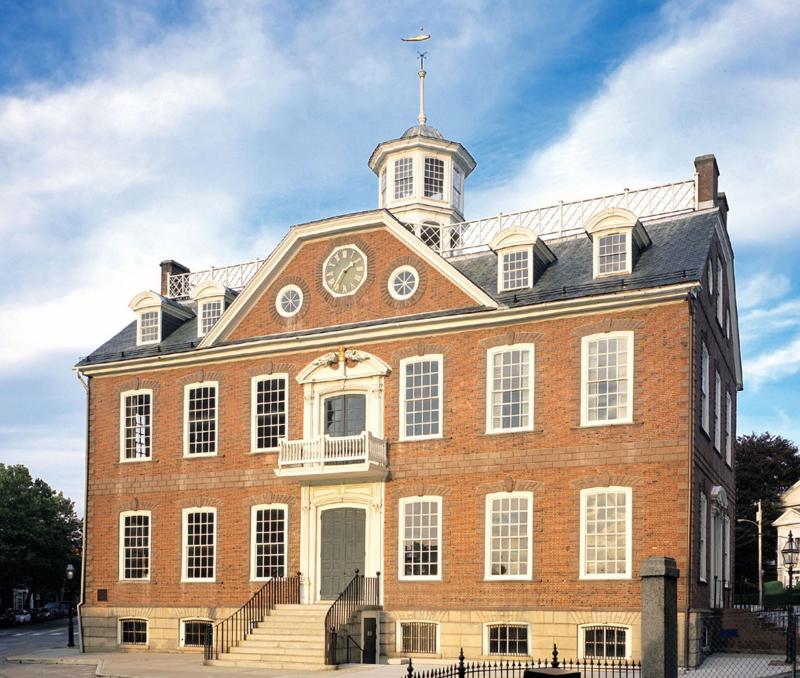 6. White Horse Tavern is one of seven documented places where George Washington met with General Rochambeau to plan strategy for the Revolutionary War. 
White Horse Tavern opened in 1673 and has since served as a meeting place of the Colony's General Assembly, Criminal Court and City Council and eventually, a tavern.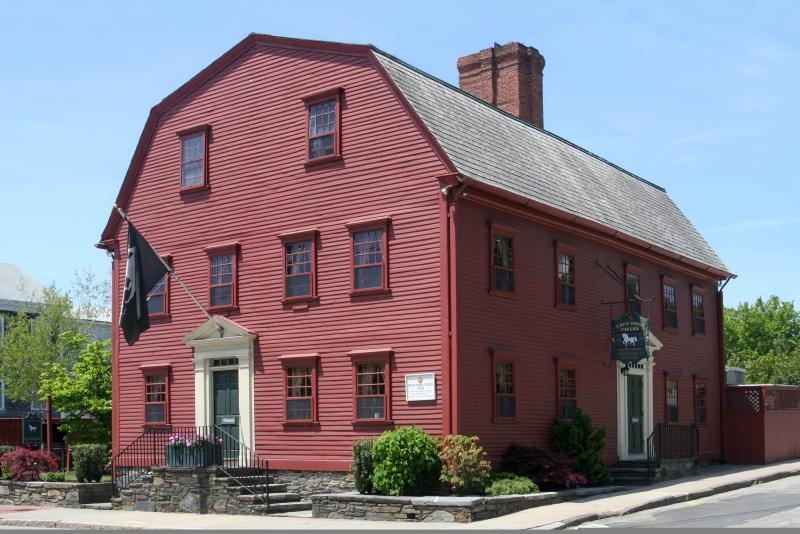 DETAILS
Rhode Island Red Food Tours
Dates: Friday & Saturday through November
Departure Time: 12:00 PM
Tickets: $62 per person
Duration: 3 - 3.5 hours
Distance: 1.8 miles