With July trolling behind us like footprints in the sand, it is time to welcome August with open arms and empty schedules.  After days filled with Sailing, Tennis, and Music it is time to invite more exciting events into our lives. Catch the last swings at the Newport Gulls Games, indulge in Lobster Love at the Hotel Viking, and showcase your inner movie buff with multiple outdoor film screenings. Attention foodies, there are a lot of tasty treats coming to you this August...
On Going:
C2B2/Craft Beer & Craft Burger | Monday, 2:00 PM - 9:00 PM
Recurring weekly every Monday, until August 29th. For just $9.99 enjoy a Craft Beer & Craft Burger at the Top of Newport.
Laughter for Locals | Monday, 8:00 PM - 9:00 PM
Another Monday staple, reoccurring weekly until August 29th. For only $15, whether you are a local or not, see Rhode Island's most award-winning comedy group, the Bit Players.
Summer Sixteen Showcase | 10:00 AM - 5:00 PM
Stop by Anchor Bend Glassworks each day during the month of August and experience all of the new work, the local artists produce. Monday - Friday (10:00 AM - 5:00 PM), Saturday (10:00 AM - 6:00 PM) and Sunday (11:00 AM - 5:00 PM)
Return to Camelot - The Kennedy Wedding Remembered | Sunday, 1:00 PM - 2:00 PM Tuesday, 3:00 PM - 4:00 PM
for $15 a person, relive the Kennedy Wedding at St. Mary's Church. Watch vintage clips and enjoy a live performance of music and songs that will bring you back to their special day. Reoccurs weekly every Sunday and Tuesday until the first week in September.
Flight Night | Wednesday Night
Wine down on Wednesday night for a personalized flight night of 4 local wines or draft beer for $10.
Spirits and Stogies | Wednesdays, 6:00 PM - 9:00 PM
Come to the Top of Newport each Wednesday this August to experience the "Talk of the Town", Spirits and Stogies night on the Top of Newport.  Each week we will feature three tastings of a Spirit paired with three delicious courses from Chef Correia along with a Stogie of the night.
Music at Sunset | Wednesday, 6:00 PM - 8:00 PM 
Bring friends, pack a picnic and listen to great music at Blithewold Mansion in Bristol every Wednesday until August 24th. Members get in for $7 and Non-members $10.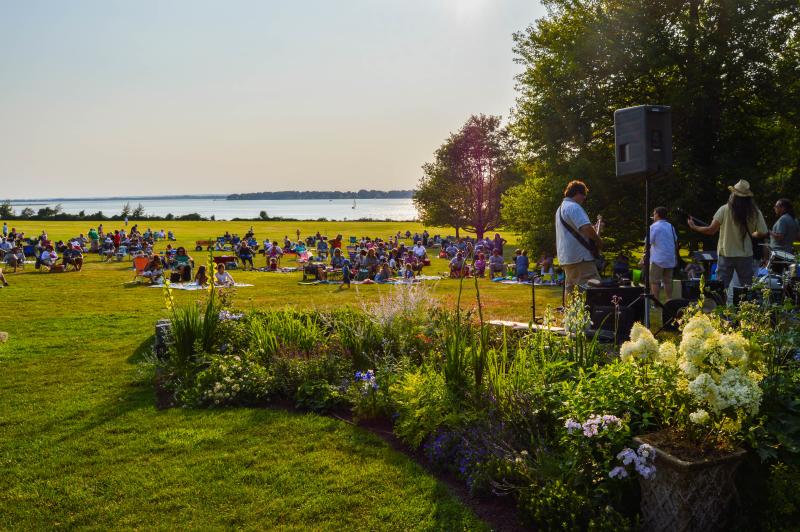 Yappy Hour at the Vanderbilt Grace | Wednesdays, 4:00 PM - 6:00 PM
Treat your furry friend and have them follow their nose to the Vanderbilt Grace's Garden Terrace every from Wednesday 4pm-6pm for Yappy Hour. They are offering a fur-fluenced canine menu and all the tennis balls your K-9 friend could dream of. While you are their, be sure to treat yourself to a glass of bubbly and light dinner and enjoy the dog days of summer with our friends at the Vanderbilt Grace.
Lobster Boil + Sunset Sail aboard Schooner Aurora | Wednesdays, Dinner 5:00 PM - 6:30 PM & Sail 6:30 PM - 8:00 PM
With her two masts tall under a clear sky, Aurora will take you back to a time reminiscent of the "Tall Ships Era." The seaworthy Aurora is Coast Guard certified to accommodate up to 68 passengers and is professionally maintained by her friendly and experienced crew. The BEST way to see the City by the Sea this August. $59 for adults and $33 for children under 12.
Outdoors with newportFILM | Thursdays Nights
On Thursdays until the end of August, watch and enjoy al fresco documentary films in some of Newport's most stunning locations.  Films roll at sunset, with live music presented before.
Lobster Night | Thursdays, 6:00 PM - 9:30 PM
Every Thursday until September 1st, enjoy your favorite crustacean for only $25 at MailSail.  Be sure to make reservations on Open Table
Tacos, Tapas & Tequila | Thursdays, 2:00 PM - 9:00 PM
Enjoy and indulge in Tacos, Tapas & Tequila at the Top of Newport!
Family Fun Friday | Fridays, 11:00 AM - 1:00 PM
Blithewold's Family Fun Fridays are the ultimate family-friendly way to enjoy an early summer afternoon. Bring a picnic, a blanket to sit on, and enjoy the show! Each week, dance and sing along with the kids to a variety of educational and interactive musical performances. After the performance from 11 to Noon, there will be a fun nature-inspired craft activity, face painting, and a slice of pizza. FREE with admission!
Yoga in the Garden | Fridays, 9:00 AM
Join us at Blithewold in Bristol for Yoga in the Garden. Drop-Ins: $10 Member/$15 Non-Member, Bristol Yoga Studio Class Passes Welcome.
Start at the Top - 1/2 price Raw Bar | Fridays, 2:00 PM - 6:00 PM
Start at the Top of Newport for 1/2 price Raw Bar every Friday for the month of August! Bring on those platters of Oysters.
Prime Time Fridays on Top | Fridays, 6:00 PM - 10:00 PM
Stay awhile, and have dinner at the Top of Newport. Friday Night Prime Time features Chef Barry Correia's popular mouth-watering slow roasted, sea-salt encrusted prime rib. Friday Night Prime Time is available Fridays only for $27 per person.
Saturday Strolls | Saturdays, 1:30 PM - 3:00 PM
Docents tell a story of the Van Wickle/ Mckee family, the original owners of this beautiful seaside garden estate, Blithewold in Bristol. Visitors experience breathtaking views of Narragansett Bay and see the Mansion decorated with original furnishings just as it was when the family lived here. The guided tour continues through the grounds where magnificent trees and a variety of colorful gardens demonstrate Blithewold's prominence in horticulture. This tour concludes with a Q & A - complete with iced tea - served on Blithewold's Northwest Porch. $5 per person, in addition to regular admission.
Yoga on the Rooftop at the Vanderbilt Grace | Saturdays, 9:00 AM - 10:00 AM
Sheri Silva will guide you through a flow class with the focus on integrating movement, breath, body and mind through moving meditation. Exploring the deep benefits of a joyful, holistic approach to our being from a place of inner wisdom and playfulness. This is an all levels class and is $15 per person.
Carolyn's Sakonnet Vineyard Sunday Jazz Series presented by ALEX AND ANI | Sundays, 1:00 PM - 4:00 PM
Carolyn's Sakonnet Vineyard Sunday Jazz Series presented by ALEX AND ANI. No Cover, Sakonnet Food and Beverages ONLY on Premises. Carolyn's Café and Grab N' Go
Open for Your Convenience!
Soil Testing at Prescott Farm | Sundays
For eleven years now the gardens at Prescott Farm have been a URI Master Gardener project site. Every Sunday, weather dependent, the Prescott Farm Master Gardeners offer FREE soil analysis and gardening information.  Whether you are growing vegetables, flowers or simply caring for your lawn, proper soil is the key to good results.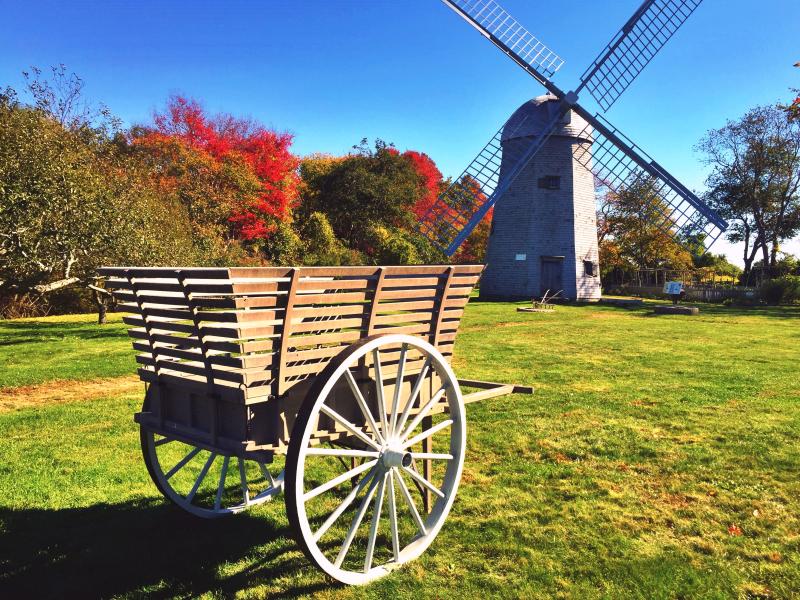 Paella for 2 and a bottle of Wine | Sundays, 5:00 PM - 9:00 PM
Chef Correia's popular paella recipe includes 1/2 lobster, mussels, clams, scallops and shrimp.  Enjoy paella for two with a bottle of wine for just $59 on the Bellevue Patio!
Monday, August 1:
Newport Gulls Baseball Home Game | 6:30 PM
Celebrate and catch the last home baseball game for the Newport Gulls today!
Tuesday, August 2:
Local Food Fest 2016 | 4:00 PM - 8:00 PM
4pm – Preview Hour. Exclusive time with chefs and farmers includes live cooking, hors d'œuvres, champagne and raw bar.
5pm – Doors open. Live cooking, silent auction and flavorful festivities.
7:59pm – Enjoy the sunset.
Wednesday, August 3:
Free Screening of Hotel Transylvania | 8:00 PM - 10:00 PM
Enjoy a free screening of Hotel Transylvania at Ballard Park. Seating is on the grass so be sure to bring a blanket and/or chair. Picnicking is recommended.
RI Dinner | 6:00 PM
For $49 a person just us at Smokehouse for the RI Dinner as part of the Newport Storm Beer Dinner Series.
Z Truck Food Truck | 6:00 PM - 8:00 PM
Bring your friend and family to the Z Truck Food Truck parked at the Residence Inn.  Follow their motto, after all, food is life and life is food. From wraps to salads and a few other tasty treat options, the Z Trick will fill you up, without weighing you down.
Saturday, August 6:
New England Lobsterbake | 7:30 PM
A traditional New England Lobsterbake will round out the gala weekend at the conclusion of USA vs. France. The freshest local seafood & produce will be cooked to perfection field-side by McGrath Clambakes over hot coals under a bed of fresh, local seaweed. This tasty and fun annual Polo Series tradition sells out each year, and is not to be missed. Tickets $50 per person, available online until August 3, while supplies last. Cash bar. Polo match tickets sold separately. Each dinner includes a whole lobster and there are non-seafood options available. However there are no child portions available. For children, we recommend the food concessionaires on site during the match.
Sunday August, 7:
Cool Jazz 2016 | 4:00 PM - 8:00 PM
It's a celebration of summer at Mount Hope Farm- COOL JAZZ! Join us for raw bar, lobster, steak and all the fixin's. Enjoy the best view in Bristol while dancing to the song stylings of Nancy Paolino and the Black Tie Band. Raffles, silent auctions, good food and good friends. $85 per person and $75 per person for MHF Members.
Wednesday, August 10:
Renewal of the Blue Garden | 7:00 PM -  8:00 PM
The Blue Garden, designed in 1912 by the well-known landscape architect Frederick Law Olmsted Jr. for Arthur Curtiss James and his wife, Harriet. The garden featured a unique planting palette of blues and purples "with some whites", and shades of green foliage. This lecture will present the history of the Blue Garden and how the restoration team used the original Olmsted plans to rebuild the Blue Garden. FREE presented by the SVF Foundation.
Thursday, August 11:
Gallery Night at the Whitehorne House | 5:00 PM - 8:00 PM
At the heart of lower Thames Street, explore Newport's only Federal period mansion open to the public.  Admission is FREE, so stop by and discover the collection inside the house before continuing to the stunning formal garden for refreshments.
Saturday, August 13:
39th Fools' Rules Regatta | 9:00 AM
The 39th Annual Fools' Rules Regatta will be held on Saturday, August 13, 2016 on the Town Beach at East Ferry in Jamestown, R.I.  Rain date will be the following day.  The cannon will be fired at 9:00 AM to begin construction of the "vessels."  Entrants are allowed two hours to construct a sailing craft on the beach, and these "vessels" must be constructed of non-marine items.  The craft may be pre-constructed, but must be disassembled and built again on the beach.  Races begin at 11:00 AM with the firing of the cannon to begin the Class 1 race. 
3rd Annual Bristol Harbor Festival | 12:00 PM - 8:00 PM
The 3rd Annual Bristol Harbor Festival will be August 13th, 2016 at Rockwell Park in the beautiful downtown Bristol Waterfront. The festival this year will include many activities on the water including sailboat rides, fishing boat tours, live music, and a cardboard boat race. There will be two clam boils. Both little neck boils were sold out last year. The evening will conclude with a Sunset Tour of Bristol Harbor.
Sunday, August 14:
The Great Gatsby Movie Experience: 1974 Continental Breakfast and Tour of Rosecliff | 10:30 AM
See the original romantic film & tour the mansion where it was filmed
Experience The Great Gatsby as we take you back to the Twenties when romance seemed so divine. Nick Carraway, a young Midwesterner living on Long Island, finds himself fascinated by the mysterious past and lavish lifestyle of his landlord, the nouveau riche Jay Gatsby. He is drawn into Gatsby's circle, becoming a witness to obsession and ultimately, tragedy.
Start your morning watching Robert Redford and Mia Farrow star in this Award-winning 1974 movie at the Jane Pickens Theater - a magnificent historic theater that was actually a part of Newport life in the 1920s.  Then stroll the beautiful grounds of the Rosecliff Mansion - where The Great Gatsby was filmed - and experience for yourself how high society lived and loved.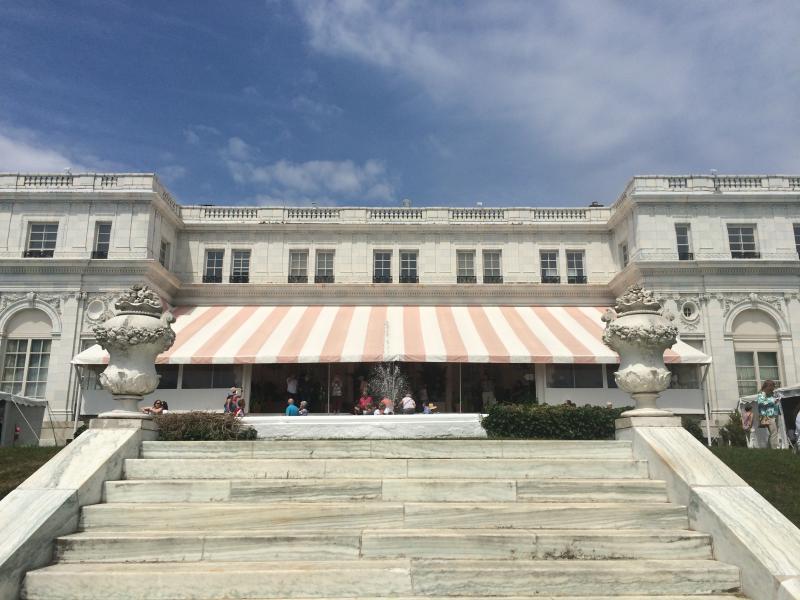 Portuguese Cultural Festival | 12:00 PM - 4:00 PM
Join us for Portuguese entertainment including a performance by the Taunton Folklore Group at 2:00 PM. Various Portuguese cuisine will be offered at the food court all day. Located on the Grounds of The Vasco da Gama Hall.
Wednesday, August 17:
Haven Brothers Food Truck | 6:00 PM - 8:00 PM
Be a part of a Rhode Island tradition and visit a Haven Brothers Food Truck at the Residence Inn Newport/Middletown. Haven Brothers Diner originated in, and still operating in Providence, Rhode Island, and is one of the oldest restaurants on wheels in America starting in 1893 as a horse drawn lunch wagon.
Thursday, August 18:
Children's Workshop: Name that Nest | 1:00 PM - 2:30 PM
Take to the trails in search of adventure! Participants will learn basic navigational skills using a compass and a trail map. The class is best suited for children 7 to 12 years old. Drop in rate is $5 per student. Rain date is the following Monday. Pre-registration is required.
Friday, August 19:
Ida Lewis Distance Race | 12:30 PM
Starting and finishing off historic Ida Lewis Yacht Club, the Ida Lewis Distance Race takes competitors past Castle Hill Light and Beavertail Light (the third oldest light station in the U.S.) in the East Passage of Narragansett Bay, with Block Island, Montauk Point, Martha's Vineyard and Buzzards Tower the other waypoints of the two possible courses. Many sailors dream of competing in offshore distance races, but the preparation, logistics and pure stamina required can be intimidating. The Ida Lewis Distance Race can serve as either a stepping stone for those wanting to graduate to longer offshore races or a portfolio enhancer for those simply wanting to experience – for the first time or once again – the beautiful overnight "sprint" that has become a popular late-summer racing tradition in New England.
Saturday, August 20:
Jamaican Jerk Grill | 7:30 PM
Immediately following USA vs. Jamaica, the authentic Jerk Grill dinner shares the popularity of one of our fan's favorite teams, known for their horsemanship and exciting play. Join us for a cultural dining experience with the teams after the match! The meal, including meats, traditional side dishes and dessert will be served buffet-style under the polo tent immediately following the trophy presentation. Tickets $30/members, $35/non-members, available online until August 17 while supplies last. Polo match tickets sold separately.
Monday, August 22:
A Walk with the Director | 6:00 PM - 7:00 PM
Explore Blithewold's incredible grounds through the eyes of Executive Director, Karen Binder, on a leisurely evening stroll. Karen will highlight the outdoor elements, including exciting updates to buildings and grounds, as well as point out seasonal specimens. Admission, plus $3 Children, $5 Adults.
Tuesday, August 23:
Words at the Fort: A Night of Poetry | 7:00 PM - 8:59 PM
Come down to the Fort for a night of poetry readings. Whether you write or simply want to listen in and enjoy the poets, we hope to see you. The doors will open at 6:30 and there will be a sign-up sheet. (3 poem limit, 10 minute time limit)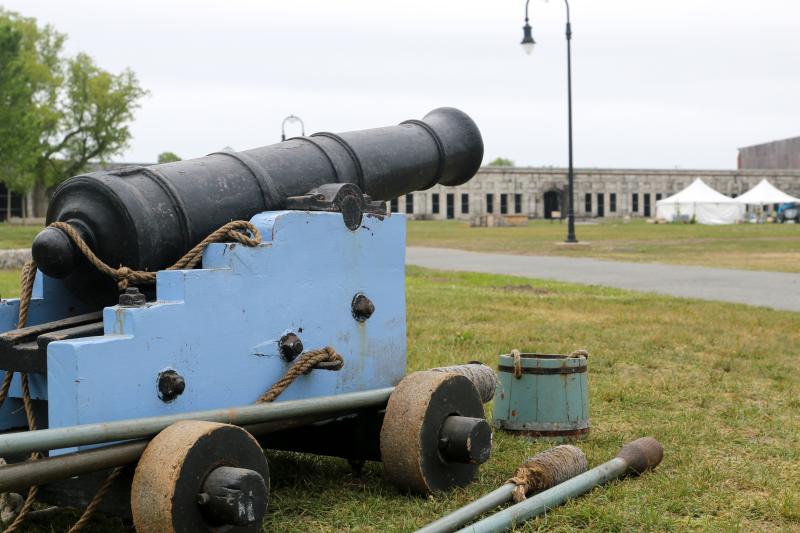 Saturday, August 27:
Naval Station Newport Salute to Summer Free Concert & Fireworks Show | 4:00 PM
Open to the General Public - food & drink concessions, kid's area, and more!
2:00 PM: Field gates open for patrons with base access. Live Radio Broadcast WNMP - Mixx 99.3 & WADK - 1540 AM.
4:00 PM: Gate 1 opens for general public to walk on base.
5:00 PM: The Driftwoods (Beach Boy tribute band). FloorTime Studios Dance Demos.
7:00 PM: Navy Band Northeast
9:15 PM: Fireworks
Free admission - Coolers, backpacks, glass bottles, pets, outside food & drinks are not allowed.
Wednesday, August 31:
Baroque Drama: Castle Howard | 5:30 PM
We hope you will join us for a noteworthy historical lecture series, "The Great English House," featuring four talks by architectural historian John Tschirch. The series visits four remarkable homes famed for their design, collections, and the legends of their owners. Each is a time capsule of a period in English history and each appears in the design books in the archives of the Redwood Library. Tickets are $25 per lecture, or $75 for a series pass.
O'Crepe Food Truck | 6:00 PM - 8:00 PM
A little taste of Paris in Newport, RI. O'Crepe! A rolling creperie serving up sweet & savory crepes, inspired by the streets of Paris, but with a stateside twist! Join us at the Residence Inn Newport/Middletown. Ooh La La!
Wind Machines & Music | 3:30 PM - 5:30 PM
Windmill Wednesdays return to Prescott Farm this month. Explore our colonial greenspace and the windy history of Aquidneck Island with activities for the whole family, including a tour inside Prescott Farm's historic windmill, a johnnycake tasting, garden tours, and outdoor live music. Picnics encouraged! $5 suggested donation.