Father's Day is this weekend and sometimes the best gifts are ones you can't unwrap. Not only will your father enjoy a memorable experience, the whole family will. The following events have something to offer for everyone in your family whether you want to just sit and relax at a park, participate in a race with dad, or tour one of Newport's historic properties.
The Cliff Walk, Newport: Go for a walk along Newports historic Cliff Walk and enjoy the breathtaking views. Not only does Cliff Walk have great views of the ocean, but you can also see private and public mansions as you walk along. Cliff Walk is a great way to get some exercise with your friends and familyall for free.
Prudence Island, Portsmouth: The Audubon Society of Rhode Island is offering the chance to get out and explore Prudence Island. On June 14th the ferry will depart from Bristol at 10am (participants should plan to arrive 15 minutes in advance of ferry departure). While on Prudence Island, learn about the wildlife and plants that exist on there. See birds, butterflies, reptiles, amphibians, and plants. Make sure you wear comfortable shoes because you will be hiking a few trails. The ferry departs Prudence Island at 4pm and participants will be back in Bristol at 4:30pm.
Colt State Park, Bristol: Bring dad for a picnic seeing that this park has over 400 picnic tables and many BBQs. Enjoy beautiful views of the shoreline and trails to bike or walk. Leashed dogs welcome!
Fort Adams State Park, Newport: Enjoy 180-dregree views of Narragansett Bay and Newport Harbor while soaking up gentle salt water breezes. This is another beautiful park to take dad for a picnic, walk and family fun.
Brenton Point State Park, Newport: Located on scenic Ocean Drive in Newport where the ocean waves crash on the bluffs marking the southernmost point o Aquidneck Island, a picnic, fly a kite, hike, or even go fishing from here 9and get a Dels Lemonade!)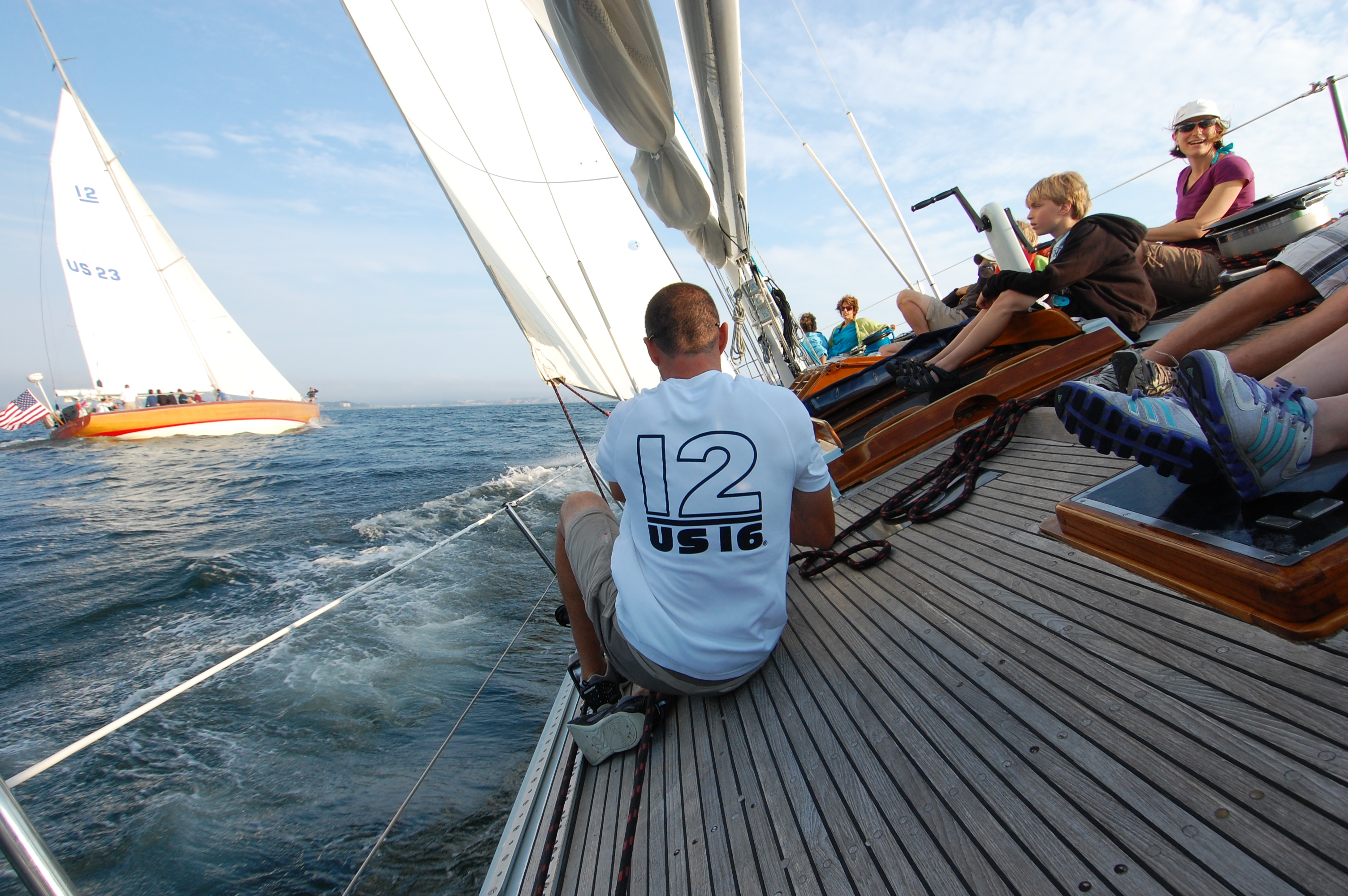 Go sailing, Newport: Set sail on either the Rum Runner II or the Schooner Madeleine or an Americas Cup 12 Meter yacht. The Rum Runner II is a high speed motor yacht and it will take you all along the waterfront. The Schooner Madeleine is 72 and you will sail through the Newport Harbor and Narragansett Bay. Both boat rides offer daily harbor tours and sunset cocktail cruises. Both 12 Meter Charters and Americas Cup Charters allow you to race, train or just relax aboard these legendary boats.
Elliot Kaminitz Fathers Day Ride, Newport: On June 15th there will be a bike ride along Newport Countys coastline starting at Fort Adams at 8am. Courses offered range from 6, 10, and 25 miles. After the ride is over, food and beverages will be available for participants. All of the proceeds from this event will go to the local cycling advocacy group, Bike Newport.
SVF Foundation Annual Visitors Day, Newport: On June 14th join the SVF Foundation as they offer self-guided tours of the historic Swiss Village in Newport. Everyone will also have the opportunity to explore their cryogenic facilities, meet the staff, and attend sheep shearing and liquid nitrogen demonstrations. The event is free and parking is available at Fort Adams State Park.
Trinity Church Strawberry Festival, Newport: The second annual Strawberry Festival is on June 14th from 11am until 7pm offering homemade strawberry shortcake, fresh squeezed lemonade, music, and much more.
Newport International Polo Series, Portsmouth: On June 14th in Portsmouth the Newport Polo Team will be competing with a regional rival for the Lufthansa Cup. The gates open at 1pm and the match begins at 5pm. General admission tickets are $12 and children 15 and under are free. If you do not want to sit on the lawn, pavilion seating is $20 per person. This will be an exciting polo match and you definitely do not want to miss out.
Newport Vineyards, Middletown: Savor a Fathers Day Dinner on June 15 with wine, beer, live music, and the US Open Golf simulcast. Blackstone Caterers will be serving Angus Beef, Ahi Tuna, Pulled Pork, and much more. The dinner is from 4:30 pm until 6:30 pm and an RSVP is required.
-by Hannah Kahl