Fairs and festivals are synonymous with Autumn in Newport, and as the summer heat begins to fade to a cool September breeze, Newport County attractions are starting to roll out the best of their Fall accouterments.
This weekend brings a number of special events, from the well-anticipated 45th Annual Newport Boat Show to the New England Festival of Hope with appearances from a few people we have a feeling you'll recognize. Below are your weekends must see and do.
1.Newport International Boat Show | September 17-20
One of the largest in-water boat shows in the country, NIBS features a full range of powerboats and sailboats from both domestic and international manufacturers. Peruse marine equipment, services and accessories, plus educational seminars in a venue that spans historic Newport Harbor. Never-before-seen new boats and products are debuted and awarded in the popular Newport For New Products program. If you harbor a passion for boating, theres only one place to be. www.newportboatshow.com
2. Coggeshall Farm Harvest Fair | September 19-20
Coggehsall Farm's Harvest Fair celebrates the simple life, offering games, lively music and dance, hay rides, pony rides and much more against the backdrop of a working 19th century living history farm. P.us, discover one-of-a-kind handcrafted items from talented vendors, visit heirloom sheep and cattle on a hayride through the pasture and put your artistic skills to work at various craft tables. 9am-4pm. coggeshallfarm.org
3. Jamestown Half Marathon | September 19
The Jamestown Half Marathon is set on picturesque Conanicut Island and looks out over Narragansett Bay and the Newport Pell Bridge, the largest suspension bridge in New England. The USATF certified course will lead runners around the island and historic Jamestown, finishing against the backdrop of the Pell Bridge and Narragansett Bay. Registration: Friday 9.18 3-7pm; Saturday: 5-6:16am; Race begins 6:30am. rhoderaces.com
4. Fiesta Lollatalullah | September 19
Join the USA and Mexican Polo teams for a party and field-side gourmet Mexican taco dinner by the acclaimed restaurateur, Tallulah on Thames, and musical entertainment after the USA vs. Mexico polo match at the Alex and Ani Pavilion and Twisted Pony Bar, where margaritas will be the specialty cocktail of the day! Menu for the taco dinner, served at approximately 6:30pm (upon conclusion of the match and Trophy Presentation): 2 gourmet tacos: chicken & beef; 2 sides: rice and black beans; chips & salsa. nptpolo.com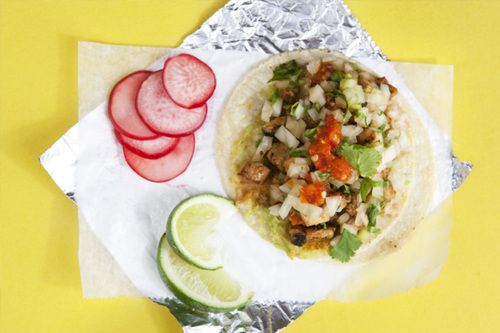 5. Harry Potter Day at Escobar's Corn Maze | September 19
Escobars Farm Corn Maze is celebrating Harry Potter Day on Saturday, September 19. Activities including a Quidditch match will be set up both inside and outside of the corn maze. Dress up as your favorite character to receive $1.00 off admission. 12-4pm. Rain date: Sunday, September 20 escobarshighlandfarm.com
6. New England Festival of Hope | September 20
Twenty years after his debut at the 1995 Inaugural Extreme Games Newport, X Games gold medalist Kevin Robinson (K-Rob) will give an inspiration speech at the New England Festival of Hope, along with former Red Sox World Champion right fielder Trot Nixon on Sunday, September 20th from 5pm to 7pm at Eastons Beach. Enjoy live music, a BMX demo, a variety of childrens activities, as well as free popcorn and cotton candy. Admission is free. efcnewport.com
7. RI Antique Fire Apparatus Show | September 20
A display of antique motorized fire apparatus and other fire memorabilia, vehicle extrication demonstration and a Fire Safety Smoke House for children to go through. Visit with Smokey the Bear and Sparky the Fire Dog, and enjoy free face painting courtesy of Obedience Tales Dog Training School and musical entertainment. Admission is free. 10am-3pm, Glen Park, Portsmouth. www.riafas.org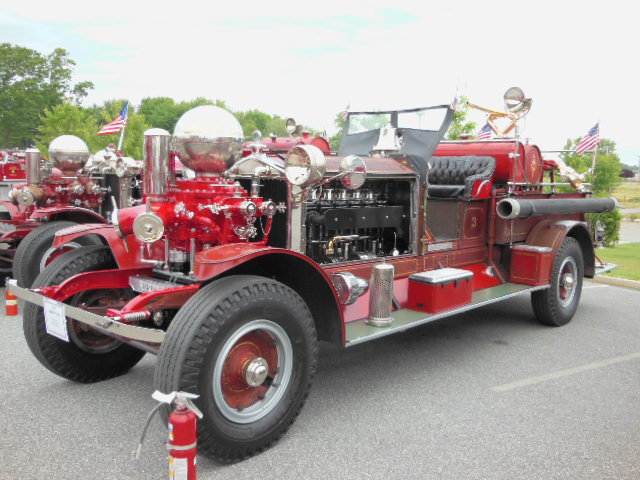 8. 2015 Newport Sharkfest Swim | September 20
The Newport Sharkfest Swim will take place along Newport's historic waterfront. The swim will start at the harbormasters dock in Perotti Park. The 1500 meter swim will be a straight shot down the harbor to finish on the beach at King Park in the shadow of the statue of Rochambeau. The event is limited to 400 participants, so dont wait to register! raceroster.com
The Landing Restaurant and Newport Storm Brewery have teamed up to bring you a post race party which includes a free beer for all registered participants.
NOTE:This swim is not for novices. This event is for experienced open-water swimmers only. You should be able to swim one mile comfortably in a pool in under 40 minutes.