It's no secret that New England boasts a number of fall activities, but perhaps none quite as indulgent as wine tasting along our scenic coast. Seriously, there are fourteen unique tasting rooms sprinkled between Coastal Connecticut and Cape Cod that are serving delicious reds, whites, and sparkling wines! Best part? You don't need to burn through any of your vacation time. Take a Saturday ride, or make a long weekend out of it by winding your way through the heart of New England's charming villages.
 
The Coastal Wine Trail is home to some of the most scenic farms in New England. Combined, the 14 vineyards on the Trail grow more than 250 acres of grapes – that's a lot of juice! Nestled amongst these vines are tasting rooms ranging from a downtown urban winery in the historic whaling city of New Bedford to a rustic chic vineyard planted in Middletown, Rhode Island.
 
Not only do our wines taste great, the winery experience is unmatched. Don't be surprised if the vintners themselves are the ones filling your glass or leading a tour through the vines. Many of the winemakers along the Coastal Wine Trail have intriguing backgrounds. You could be talking with a former snowboard instructor or mechanical engineer, all with the same passion for crafting award winning wines. Make sure to taste Carolyn's Sakonnet Vineyards's Unexpected Miracles 2013 which won the gold medal at the 2016 Indy International Wine Competition and Preston Ridge Vineyards's 2013 Estate Vidal Blanc, which won second place at the Connecticut Specialty Food Association 2015 Product Awards Competition in the Dry White Wine category and silver medal in the 2015 Amenti Del Vino 22nd Annual International Wine Competition!
 
There's no better time to visit than fall. The fruit is ripe and waiting to be plucked from its vine. Our hand-pickers are out in full force, the crusher/de-stemmer is operating on full tilt and the press is juicing hundreds of gallons of sweet nectar. This is the only time of year to witness how the fruit is transformed from the vine to the glass.
 
Alongside the harvest activity, the tasting rooms are bustling with live music, local food samplings and artisan crafts. Pack a picnic, or plan on partaking in the offerings from one of the food trucks available on site at Preston Ridge Winery or Truro Vineyards of Cape Cod. Enjoy lawn games like corn hole or giant Jenga over at Newport Vineyards, or take in the sounds of live jazz on Greenvale Vineyards' bluestone terrace.
No matter where you visit, the experience is always first class. Families, friends and even pets are enjoying their visits to these charming venues. Some tasting rooms are open year-round, with cozy fireplaces and indoor cafes. To find the hours of operation for each individual winery, visit CoastalWineTrail.com. There you can also purchase the Vintner's Tasting Ticket, which is a $99 ticket for two tastings at all 14 wineries (that comes out to $3.50 a tasting!).
 
Newport County Vineyards
162 W Main Road, Little Compton
Carolyn's Sakonnet Vineyard opened in 1975 in Little Compton on the premise that the micro climate and soil conditions found along the Southeastern New England coast closely resemble some of the great wine regions of the world (Think France). The vineyard produces more than 30,000 cases annually from the 50 planted acres.
 
Tours & Tastings: Tastings are daily and include 7 samples of estate wines and a keepsake glass for $14 per person. Tours leave every hour from 12:00 - 3:00 PM.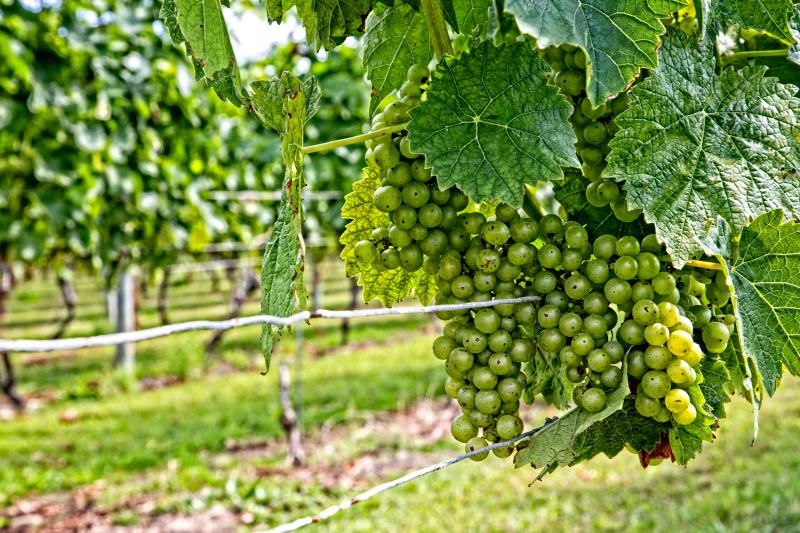 582 Wapping Road, Portsmouth 
Greenvale Farm has been in the same family since 1863. It is listed on the State and National Registers of Historic Places. Beautiful grapes, delicious estate grown wines and the creation of a wonderful destination for visitors culminate the Greenvale experience.  Committed to historic preservation, conservation of open space, and fine wines, they produce approximately 3,500 cases of wine annually from 24 acres of grapes.

Tours & Tastings: Open Daily for Tours & Tastings January - March: Monday Saturday 11am-4pm Sundays 12pm-4pm April - December: Monday Saturday 10am-5pm Sundays 12pm-5pm Vineyard Tours @ 2pm (weather providing)

909 E Main Road, Middletown 
After a multi-million dollar renovation, Newport Vineyards includes a 60-acre vineyard, Brix Restaurant, The Marketplace, a new Tasting Room, a new Tank Room as well as expanded facilities. The vineyard was originally established in 1977 with the goal of producing fine wines as a way of preserving agricultural land from rapid development. Today, they produce a variety of quality, award winning wines.
 
Tours & Tastings: Tastings are available Wednesday through Saturday 10:00 AM - 5:00 PM and Sunday noon to 5:00 PM, and include five different varieties of wine and a souvenir glass for $15 per person. Public tours are available daily at 1:00 PM and 3:00 PM and hourly on Saturdays from 11:00 AM - 4:00 PM.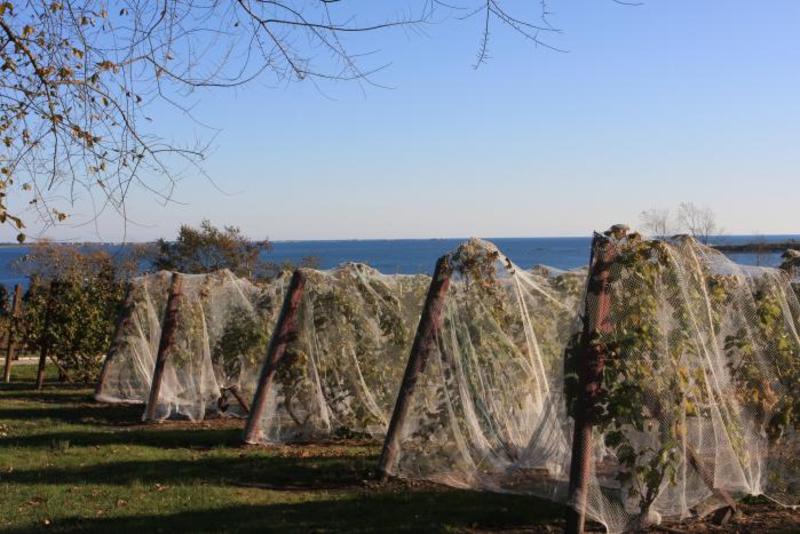 Categories:Wine & Dine

Author: Discover Newport

Discover Newport is the non-profit organization dedicated to promoting of the City of Newport and its eight surrounding coastal communities. We speak in seasides and sunsets. 
Categories
Search