Get up close and personal with nature during today's Newport Winter Festival lineup with a live reptile show with Bwana Iguana Reptile Guy, a seal watch cruise with Save the Bay or even horseback riding through the beach. Plus, don't forget to engage your inner foodie with a handful of tasty events, like the wine and cheese pairing with Milk & Honey and the annual nacho tasting at Brick Alley. Here's today's schedule:
The Island Skating Academy Skate Camp | 8:30-10 am Newport Skating Center, 4 Commercial Wharf, Newport Cost: Weeklong camp is $100;$85 with a bracelet. Drop-ins: $30; $25 with bracelet. Open to all ages and levels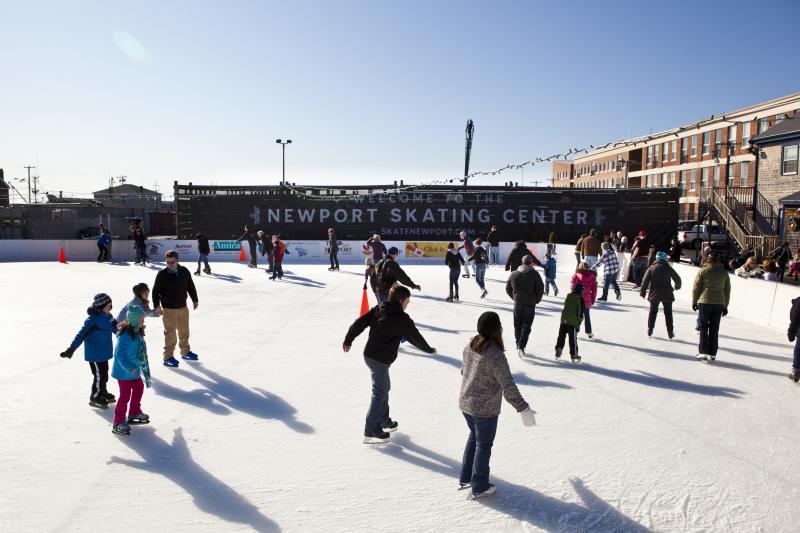 Make Your Own Marshmallow Snowman |9:30am-3:30 pm Destination Chocolate, 15 Bowens Wharf, Newport Create your own marshmallow snowman and satisfy your sweet tooth while expressing your imagination as you make your own marshmallow snowman. Fun for all ages. $6;$5 with a bracelet. 401.847.1223.
Bwana Iguana Reptile Guy | 10 am Hotel Viking, One Bellevue Ave., Newport Enjoy family-friendly Reptile Adventure Show with live reptiles, treats, and refreshments. $3; free with a bracelet.
Make Your Own Piata | 10-11am Diego's Restaurant, 11 Bowens Wharf, Newport Learn to make your own piata! $5;$4 with a bracelet. 401.619.2640.
Seal Watch Cruises | 10 am & 11 am Save The Bay, boat departs from The Wyndham Inn Wharf at 142 Long Wharf Dock Join expert guides aboard one of Save the Bay's educational vessels for a one-hour cruise and educational view of winter marine visitors and the habitat they love. Motor through historic Newport Harbor and take in 360 views of harbor seals resting on Citing Rock off of Rose Island and the Newport Bridge. Binoculars are provided and boats are partially enclosed, but the Bay can be chilly so dress warmly. Special two-hour tours include a tour of historic Rose Island Lighthouse.
All programs are weather dependent. Reservations are strongly recommended. For more information visit savebay.org, at Bowens Wharf Pilot House, or call Save The Bay at 401.203.SEAL. Buy tickets online or at the dock, use promo code Winterfest2016 to receive %10 off Winter Festival Bracelet Discount! Adults: $22; $20 with bracelet, Children & Seniors: $17; $15 with bracelet; Children under 3 free.
Daily Departures: Sat. 2/13 and Sun. 2/14 special 2hr tours at 1pm & 2pm, One hour tours Mon- Fri at 10am & 11am, Sat & Sun at 11am & 12pm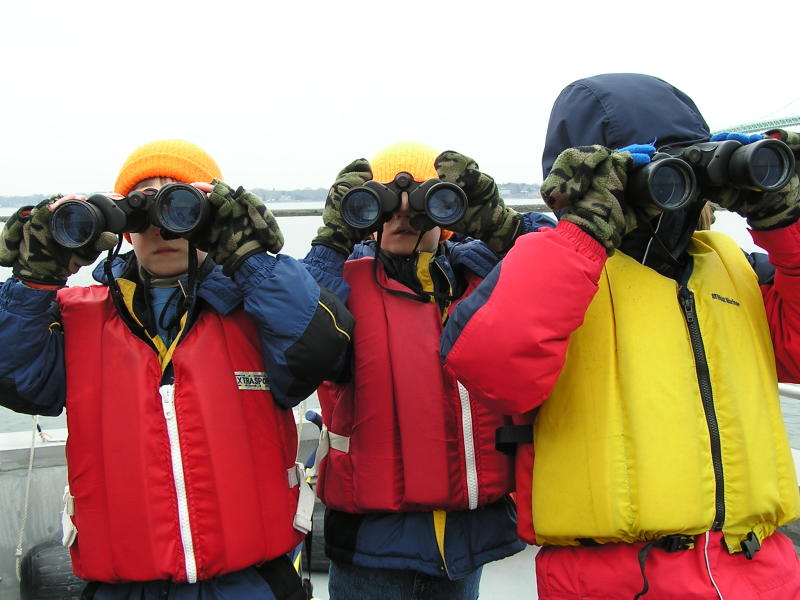 Kids Activity Make Your Own Hanging Jellyfish | 10-11 am The Wharf Pub, 37 Bowens Wharf, Newport Art project Make your own jellyfish. $5; $4 with a bracelet. 401.619.2640.
Horseback Riding Beach Trail Rides | 10 am, 12 pm, & 2 pm Newport Equestrian Academy, 281 Third Beach Road, Middletown 15% off regular prices with a bracelet. One and a half-hour ride to ThirdBeach & two-hour ride to SecondBeach. Must call for reservations. 401.848.5440.
Build Your Own Marshmallow Snowman | 10 am-2 pm Newport Visitor Center, 23 Americas Cup Ave., Newport Free event.
Kids Design your Own Tumbler | 10 am-3 pm Tervis Tumbler, 192 Thames St., Newport Design your own tumbler and receive 20% off that tumbler with bracelet.401.845.5070
Newport Mansion Tours | 10 am-4 pm The Breakers, The Elms, Marble House Tour the historic summer homes of Newports Elite. Admission: Prices between $15- $26; $2 off with bracelet, Youth under 18 free when accompanied by an adult with a bracelet. 401.847.1000.
Save The Bay Exploration Center and Aquarium | 10 am-4 pm Exploration Center & Aquarium, Easton's Beach, 175 Memorial Blvd., Newport Save the Baysinteractive marine science learning center houses more than 30 exhibits and hundreds of creatures that call Narragansett Bay home. This engaging aquarium includes touch tanks with a wide diversity of Bay life, plus interactive activities and crafts related to their monthly theme, Sensational Seals of Rhode Island. Exhibits feature Smooth Dogfish Sharks, Little Skates, Chain Catsharks and all of the tropical migrants we found this summer in the bay, just to name a few! The newest feature is the largest exhibit ever displayed in their aquarium, The Big Fish of The Bay, which shows off many of the larger fish species that call Narragansett Bay home. Admission: $8; $7 with bracelet, Seniors and Military ID $7, Save The Bay members and children under 3 are free.401.324.6020.
Bite Me Live Bait DIY T-Shirt Artwork | 10 am-5 pm Bite Me Live Bait Co., 337 Thames St., Newport Bring your creativity and well supply the t-shirts, magic markers, and paints. Sit down and create your artwork directly onto white t-shirts. Wear your masterpiece proudly. $20 per person; $16 with bracelet.401.662.9292.
Daily Wine Tasting at Newport Vineyards | 10 am-5 pm 909 East Main Road, Middletown. Wine Tastings Offered Daily
Daily tours at 1:00pm & 3:00pm

Reservations required for groups of 6or more 401.848.5161
Museum Tours & Scavenger Hunts at the International Tennis Hall of Fame | 10 am-5 pm 194 Bellevue Avenue, Newport Interactive exhibits include a tennis trivia touch table, You Call the Match, a sportscaster recording booth, and a one-of-a-kind Roger Federer hologram. More than just a collection of memorabilia, the museum at the Hall of Fame is a collection of stories brought to life through state-of-the-art technology and multimedia displays. Through tennis artifacts, fashion, photos, and more, the new museum showcases the inspiring stories of tennis greatest legends on and off the court. From the birth of tennis in 12th century Europe through the champions of today, you'll get a unique perspective on how tennis evolved and how its personalities influenced fashion, culture, and society. Guided tours at 11 am daily. Free Museum Scavenger Hunts make it fun for the whole family to experience the museum together.
Free Admission for kids ages 16 and under, $15 for adults; $10 for adults with a bracelet. Visit http://www.tennisfame.com or call 401-849-3990 for more information.
Rogues and Scoundrels Walking Tour | 11 am Brick Market: Museum & Shop, 127 Thames St., Newport See where scoundrels lived, pirates profited and criminals were punished. Find out why this colony was known as Rogues Island. $15 per person;$12 with a bracelet;$10 with a bracelet for repeat tour guests. Weather permitting; space is limited. 401.841.8770.
Greenvale Vineyards Wine Tasting |11 am-4 pm Greenvale Vineyards, 582 Wapping R., Portsmouth Winery Tours start at 2pm and include 7 wines and a wine glass. Enjoy samples of award-winning, estate-grown wine from this 50-acre family farm now operating as a vineyard. Weather permitting. 15% discount off wine purchases with a bracelet. 401.847.3777.
Make Your Own Winter Themed Soap | 11 am-5 pm Newport Sea Foam Trading Co., 415 Thames St., Newport This activity is great for all ages. Guests create and design their own soap while learning the art of soap making. $10; $8 with a bracelet. 401.743.7685.
Cosmetic Cosmos Mother/Daughter Makeover | 12-5 pm Cosmetic Cosmos, 433 Thames St., #1 Lees Wharf Entrance, Newport Mother/Daughter Makeovers by appointment only by an expert make-up artist. Makeup and skin care tailored to your unique skin type, coloring and age. Relaxed atmosphere at a new location. $50perperson; $30perperson & 15% discount on all products purchased with a bracelet.
Appointments: email admin@cosmeticcosmos.com or call 401.842.0666.
Make Your Own Perfume | 12- 5 pm Newport Aromatherapy, 109 Bellevue Ave., Newport Girls and boys, men and ladies event. Learn to create aromatherapy perfume blends with healer and chemist, Cynthia LaBonte. $12; $10 with a bracelet. 401.846.1101.
Newport Storm Beer and Rum Tastings| 12-5 pm Newport Storm Brewery, 293 JT Connell Rd., Newport Located in the north end of Newport, Newport Storm Brewery and Thomas Tew Rum Distillery are open daily (closed to the public Tuesdays) from 125pm for tastings and production floor tours. In their15 years of operation, they have made more than40 unique beers and brought back Newport's famous colonial rum tradition. Sample fresh beer and aged rum at Rhode Islands Microbrewery and Distillery. Beer Tour: $9;$8 with a bracelet. Rum Tour: $10;$9 with a bracelet. 401.849.5232.
Princess Party at OceanCliff Castle co-sponsored by Good Kidz Toyz | 1-3 pm OceanCliff, 65 Ridge Rd., Newport Join the Frozen Sisters, Anna and Elsa at the Winter Festival Princess Party at location truly royal for a princess. Enjoy treats fit for a princess. Wear your favorite princess attire for a royal afternoon filled with stories, songs, and surprises. $8; $3 with a bracelet. Also, Good Kidz Toyz will be featuring a "Frozen Toy Boutique," with Frozen-themed plush toys, games, puzzles & dolls available for purchase during the event.Co Sponsored by OceanCliff/ Newport Experience and Good Kidz Toyz. 401.847.7666.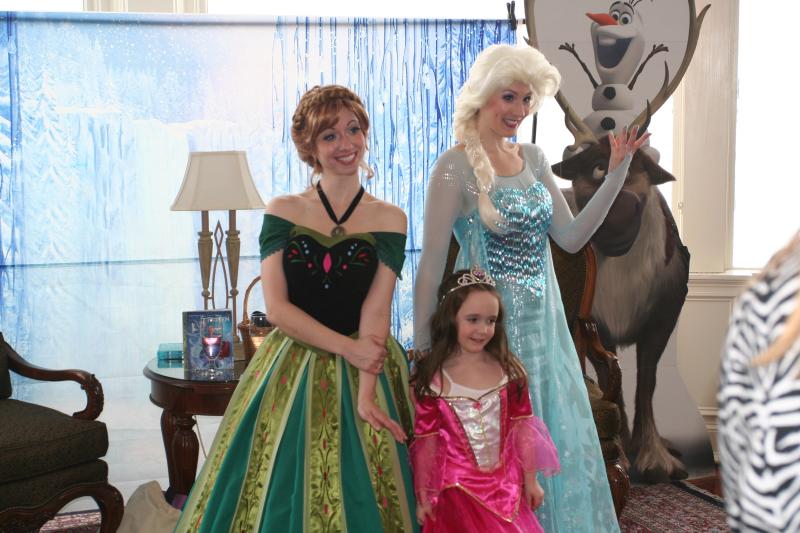 Create your own Dog Bottle Bank | 1-4 pm Potter League For Animals, 87 Oliphant Ln. Middletown Creating a dog bottle bank from recycled water bottles. Kids will love saving their loose change in their new homemade bank! $8 per person; $5 with a bracelet.
28th Annual Nacho Tasting | 2-4 pm Brick Alley Pub, 140 Thames St., Newport Sample Award Winning Nachos. Free with bracelet and purchase of a beverage. One free sample per day. 401.849.6334.
Ice Bar in the Courtyard | 4-8 pm Hotel Viking, One Bellevue Ave., Newport Enjoy seasonal cocktails and refreshments served at our Ice Bar in theglistening Courtyard.Cash Bar. 401.848.4814
Milk & Honey Wine + Cheese Pairing Class | 6-7:30 pm Join wine and cheese experts on a journey through Milk & Honey cheeses paired with Newport Vineyards wines. Dine at Brix following the class to cap off the night in front of their fireplace.$35 per person;$5 voucher toward The Marketplace at Newport Vineyards with Winterfest bracelet. Tickets here.
*Valid on Marketplace items only, February 17, 2016. Not valid at Brix Restaurant. Cannot be combined with any additional offer or promotion. Additional terms & conditions may apply.