Lighthouse (n.) : A tower containing a beacon of light to warn or guide ships at sea.
Otherwise known as historic structures that look great in photographs! Here are our great lighthouses in and around Newport and Bristol County (Plus, sneak a peek at which ones are available for tours):
Travel through historic Jamestown to reach this shining beauty. Located at the southernmost tip of the Island, you will havea panoramic view of Narragansett Bay. Talk about history? This lighthouse is the third oldest lighthouse in the United States. This first structure to guide light into Rhode Island was built in 1753 but, the one you see today was built in 1856 to replace the previous tower. Be sure to book a tour to find out all of the facts regarding this house.
USEFUL TIP: Check out when the scheduled openings are from the U.S. Coast Guard to ensure you can get to the top! The view won't disappoint.

---
This granite tower, first lit in 1890, stands thirty-four feet tall and has previously featured a 1,300-pound fog bell. In addition to guiding ships through Narragansett Bay, Castle Hill Light has also served as the start and finish line for a handful of Newports famous yacht races. Make a short trek through a few footpaths on the grounds of Castle Hill Inn tosee it up close and personal!
USEFUL TIP: visit at sunset photos for an unparalleled experiece!
Another guiding beacon standing in historic Jamestown, this structurewas built in 1886 to assist ships between Jamestown and Newport (due to its prime location). The house was discontinued in 1933, and unfortunately is not open to the public. Want to get the best view? Travel by boat!
FUN FACT: This lighthouse was featured in the film Moonrise Kingdom.
The Dutch Island Lighthouse was established in 1827, but the one we see today was built in 1857. It is located at the southern end of Dutch Island and was created to identifythe west passage of the Narragansett Bay. This lighthouse was actually discontinued in 1979, but later relit in 2007. Like many of our native beacons, this house is not open to the public. Best views are said to be seen from the water.
---
This unique Sparkplug Lighthouse (a lighthouse that has athree-story living area, with the lantern on top completely placed on a concrete or metal caisson)was built in 1901. It is located just off the southeast of Hog Island at the beginningof the Mount Hope Bay. The lighthouse was automated in 1964, and today is privately owned and not open to the public.
USEFULTIP: If you are taking the Prudence Island or BristolFerry you willpass right by this unique treasure.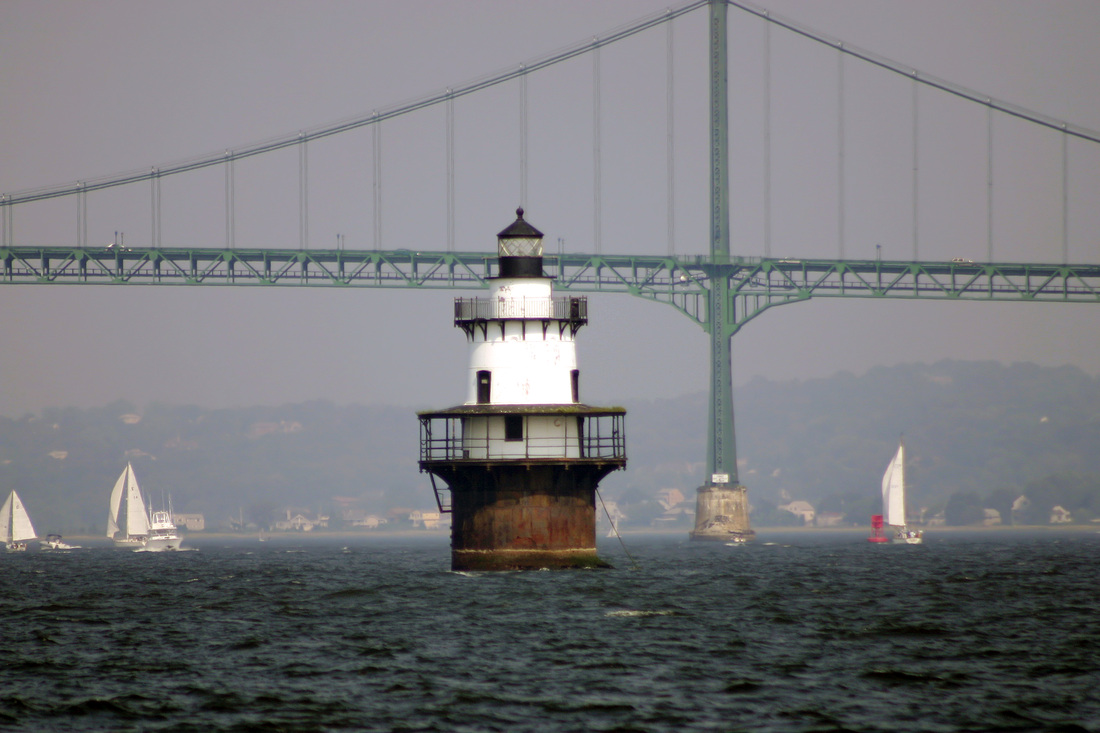 Jeremy D'Entremont, newenglandlighthouses.net
---
The square granite tower that is Lime Rock Light was built in 1854. To reach it, the original keeper, Hosea Lewis, had to row 200 yards, which eventually proved to be nearly impossible during winter storms and poor weather. One year later, a permanent dwelling was attached to the building, which today stands as the Ida Lewis Yacht Club, named after Hosea's daughter who took over as lighthouse keeper in 1879 and saved more than a dozen people from drowning.
This beauty is not open to the general public, but can be clearly seen in many different Newport Harbor cruises!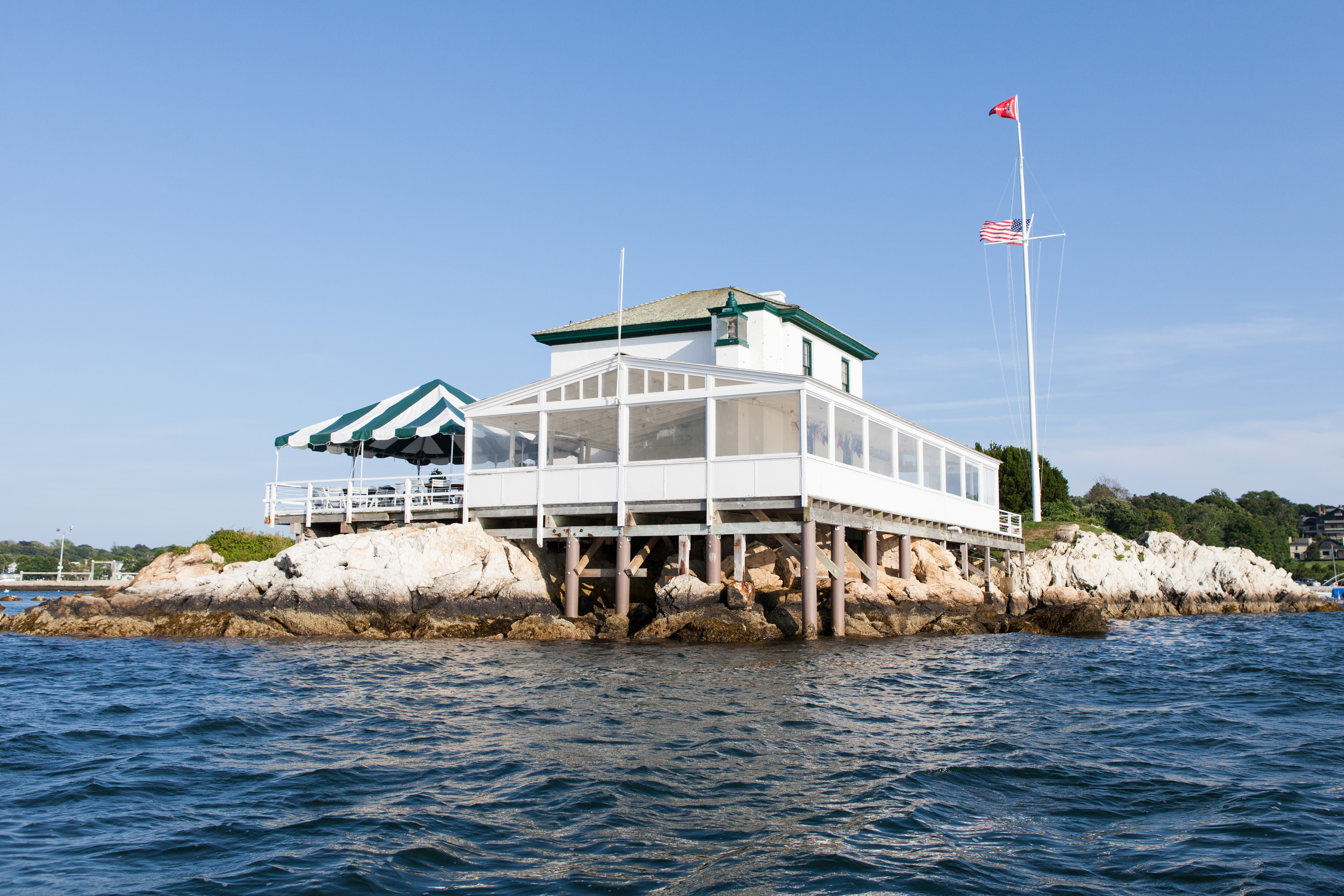 FUN FACT: The lighthouse is occasionally relit for private use during parts of the year.
The Newport Harbor light was built in 1842 and is known for its green light. The lighthouse itself is not accessible to the public, but feel free to go up close and personal because the grounds are easily accessible adjacent to the Hyatt Regency Newport.
FUN FACT: The first structure built in this location was built in 1824, but later transported to Prudence Island in 1851 where it is known today as the Prudence Island Light
Prudence Island Lighthouse is also known as Sandy Point Lighthouse and is located a little over a mile off shore of Prudence Island. As previously mentioned, this lighthouse was built in the location of the Newport Harbor Lighthouse in 1823 and then moved to its current location on Prudence Island in 1851. The tower is not open to the public, but you can walk about a mile from the ferry landing to see this old-time beacon.
FUN FACT: This lighthouse is sometimes nicknamed,Chibacoweda, meaning "little place separated by a passage," due to its unique location.
Rose Island Lighthouse was built in 1870 on Rose Island located in Narragansett Bay. In 1970, afterthe Claiborne Pell Newport Bridge was built, the Lighthouse was neglected and abandoned as a functioning structure. Later in 1984, the Rose Island Lighthouse Foundation was founded to restore this treasure on behalf of the city. This lighthouse is only accessible by boat and is now ahistoric living museum and environmental education center.
FUN FACT: You can stay overnight on the first floor museum or become a keeper for night/week and stay on the second floor of the Lighthouse!
Similar to the Hog Island Lighthouse, the Sakonnet Point Light is a Sparkplug Lighthouse. It was built in 1884 near Sakonnet Point in Little Compton, RI, but unfortunately destroyed by Hurricane Carol in 1954. After many years, the lighthouse was relit in 1997 by the U.S. Coast Guard and restored in 2012 by the Friends of the Sakonnet Light. This lighthouse is not open to the public, but can be seen from the beach at Sakonnet Point or even from the Sachuest Point National Wildlife Refuge in Middletown, RI. The best views however, are by boat!
Bringing tradition alive, Discover Newport along with The Newport Marriott are working together to create New Englands largest gingerbread lighthouse! This sweet tower is composed of 350 pounds of gluten-free, organic gingerbread, 20 gallons of royal icing and 2,400 pieces of candy and giant lollipops. Unlike its neighboring beacons, this 16-foot lighthouse will come to life after 100 hours of baking, building and decorating and will shine its beacon inside the Newport Visitor Center. Construction will begin on November 16, and the lighthouse will officially open to the public on Friday, November 27 through January 1, 2016.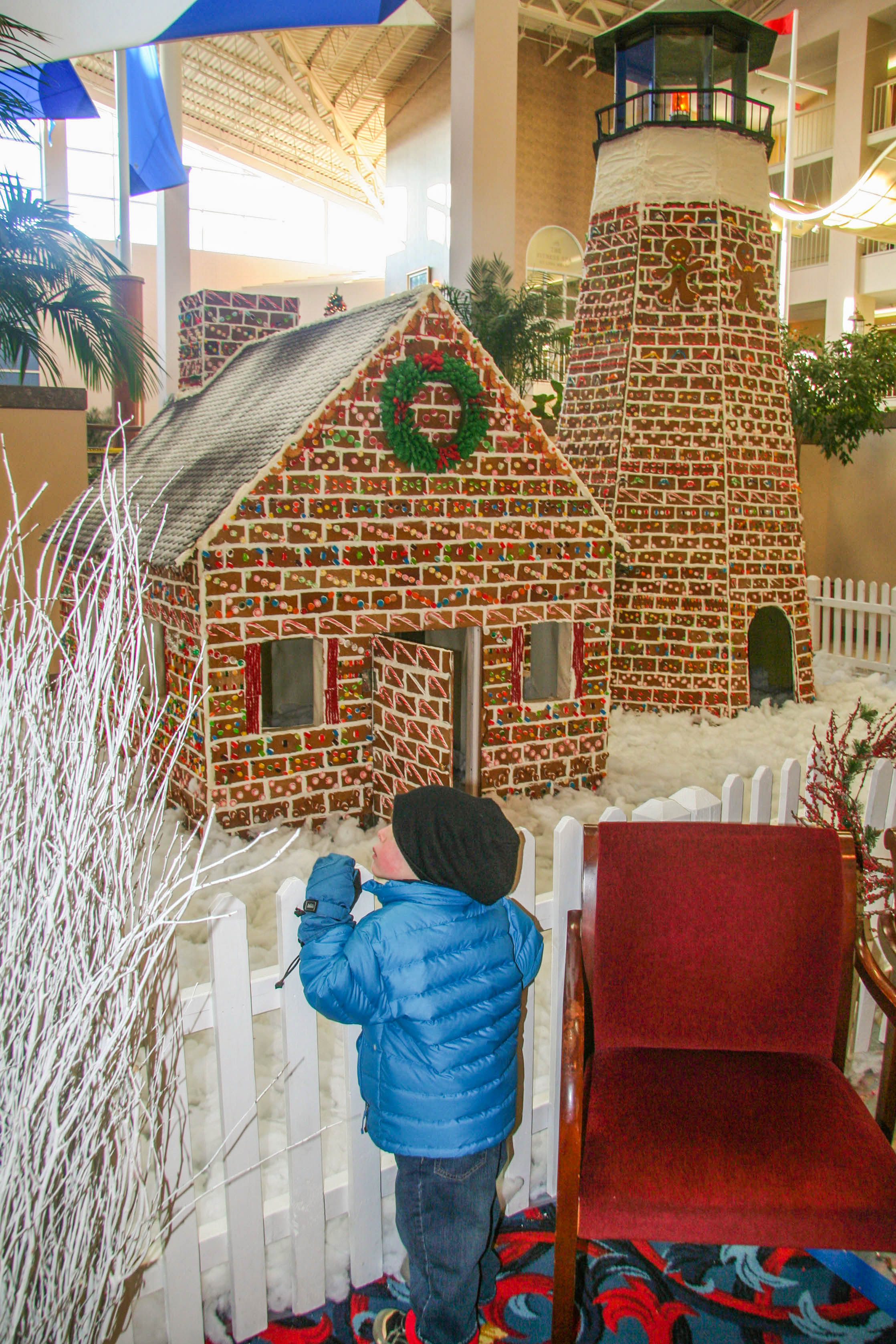 ~LIGHT ON!