Recently dubbed the Second Most Romantic City in America by OpenTable, and home to America's Most Romantic Hotel in the Country, Newport knows a thing or two about romance. Whether you're looking for a casual evening with your sweetheart, or you hope to spark a romantic flame, our City by the Sea has everything you need for a day, a night or an entire weekend long of sweetness.
Explore dining options, romantic events and attractions, and getaway packages you won't be able to resist.
EAT
BRIX AT NEWPORT VINEYARDS Saturday, February 13 - Sunday, February 14
Enjoy a three-course menu specially crafted by the Brix culinary team overlooking the vineyard, or dine fireside by their original stone fireplace.
$45 per person. Menu.Reservations required.
909 East Main Road, Middletown 401.848.5161 for reservations.
CASTLE HILL INN Sunday, February 14 Named The Most Romantic Retreat in New England by Forbes 2015, Castle Hill Inn is serving up romance with two options for lovebirds visiting them this weekend.
Pre-Fixe Three-Course Menu | $82
Six Course Tasting Menu | $105; $160 with wine & beverage
Full menus here.
590 Ocean Drive, Newport 401.849.3800 for reservations
CHOMP KITCHEN AND DRINKS Sunday, February 14
In addition to their regular menu, Chomp will be offering a pre-fixe three-course burger menu complete with sliders to start, your choice of burger (exceptionally unique burger, if we know Chomp!) and a red velvet whoopie "burger" to round out your evening.
$35 per person. Includes 16 oz draft beer or 1 glass of wine.Menu.
440 Child Street, Warren 401.289.2324 for reservations.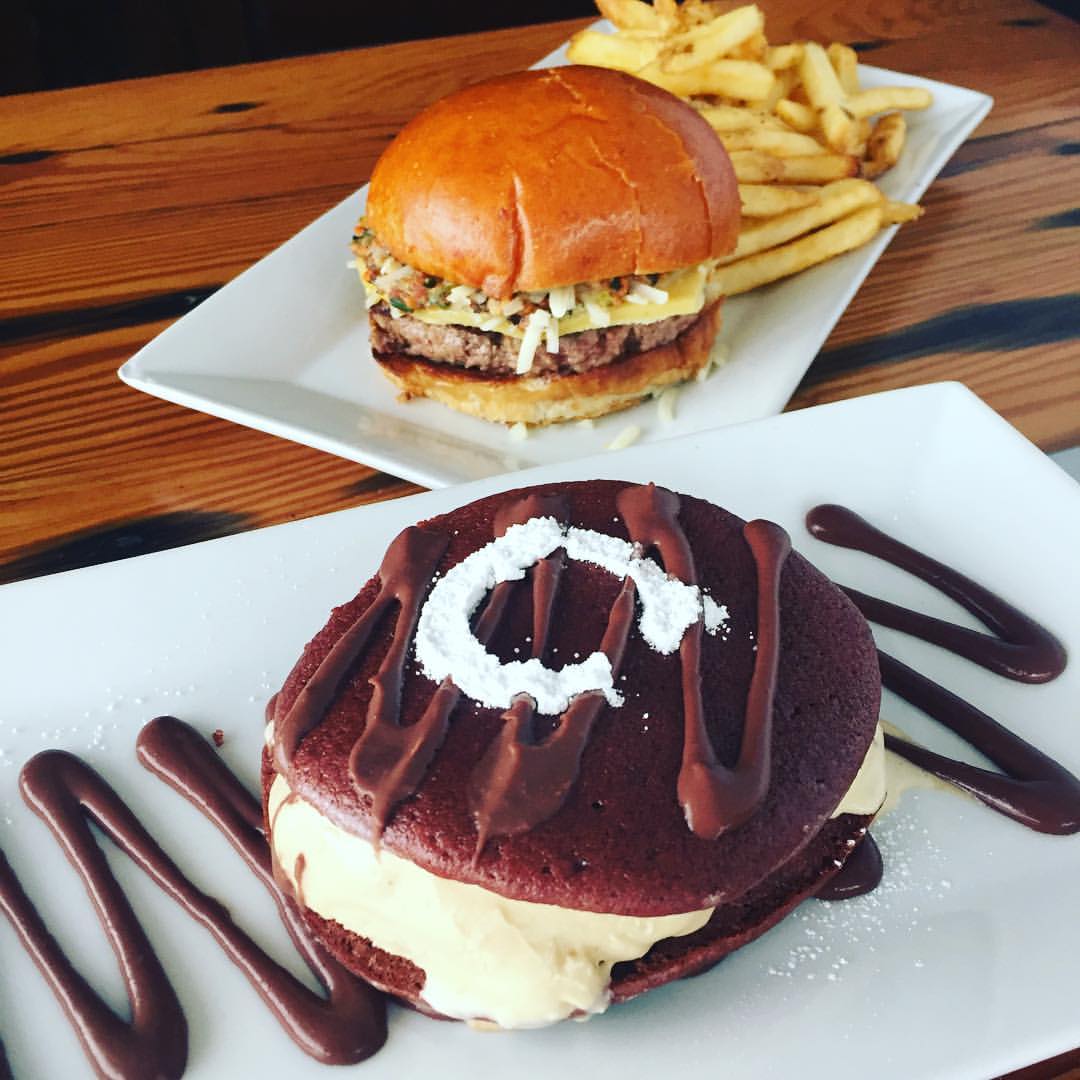 THE GRILL AT FORTY 1 NORTH Saturday, February 13 - Sunday, February 14
The Grill at Forty 1 North will be offering their regular dinner menu beginning at 5 pm. Enjoy half off every bottle of champagne and sparkling wine from their wine list, in addition to a Trio of Chocolate offering of dark chocolate raspberry petit, white chocolate coer la creme and milk chocolate truffle maple for just the right amount of V-Day sweetness.
Full menu here.
351 Thames Street, Newport 401.846.8018 for reservations.
METACOM KITCHEN Sunday, February 14
With a menu often described as mature yet playful, Metacom Kitchen is the perfect place for an evening of romance. Perhaps the most intriguing of theValentine's Day offeringsis theKurabuta Pork Osso Buco with apple-celery and sorghum risotto, butternut squash, browned butter, pomegranate, curry-yellow pepper caviar, cauliflower, eggplant-black garlic puree and zucchini tempura.
Full menu here. Reservations can be made here.
322 Metacom Avenue, Warren 401.245.1196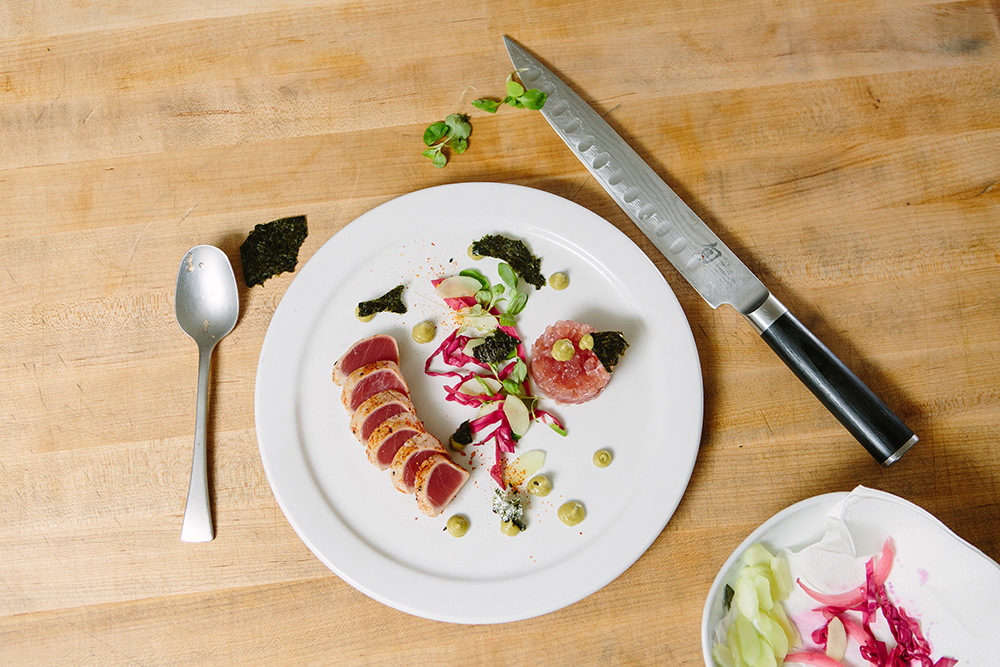 MAINSAIL AT NEWPORT MARRIOTT Saturday, February 13 - Sunday, February 14
MainSail will be serving a Valentines Day menu including appetizers of Lobster Florentine, New England Clam Chowder, Baby Spinach Salad with a champagne honey vinaigrette, dried cranberries, red onion, and crumbled blue cheese, or Baked RI Oysters with Parmesan Pernod cream sauce, spinach and toasted bread crumbs. Entree options include Pan Seared Halibut with red wine risotto, buttered baby carrots, fried shallot micro green salad and a Cabernet reduction or Grilled Filet with pan fried lobster cake, grilled asparagus and Sherry lobster emulsion. End on a sweet note with Grilled Grand Marnier Pound Cake with sweet berry mint compote and Aquidneck Honey mascarpone.
$45 per person. Menu.
25 America's Cup Avenue, Newport 401.848.7788. for reservations.
THE MOORING Friday, February 12 - Sunday, February 14
The Mooring Seafood Kitchen & Bar Valentine's Day menu will be offered from 4:30 to closing. Number one on our list of must-try's? Cupids Eclairs: sea salt dark chocolate eclair & white chocolate passion fruit eclair. What a Happy Valentine's Day it will be.
One Sayer's Wharf, Newport 401.846.2260 for reservations
MUSE AT VANDERBILT GRACE Saturday, February 13 - Sunday, February 14
Couples can enjoy a romantic evening at Muse featuring a three-course prix fixe menu for $75 per person. Choose from appetizers including Lobster Spring Rolls, Beef Tartare and Oysters Trio as well as entrees of Roasted Rack of Lamb, Rye Crusted Atlantic Salmon, and Beetroot Risotto. End your experience with a choice of indulgent desserts including Chocolate Creme Brulee, Quark Cheesecake and a Selection of Fine Ripened New England and Imported Cheese with Fruit, House-Made Chutney and Crackers.
41 Mary Street, Newport 401.846.6200 for reservations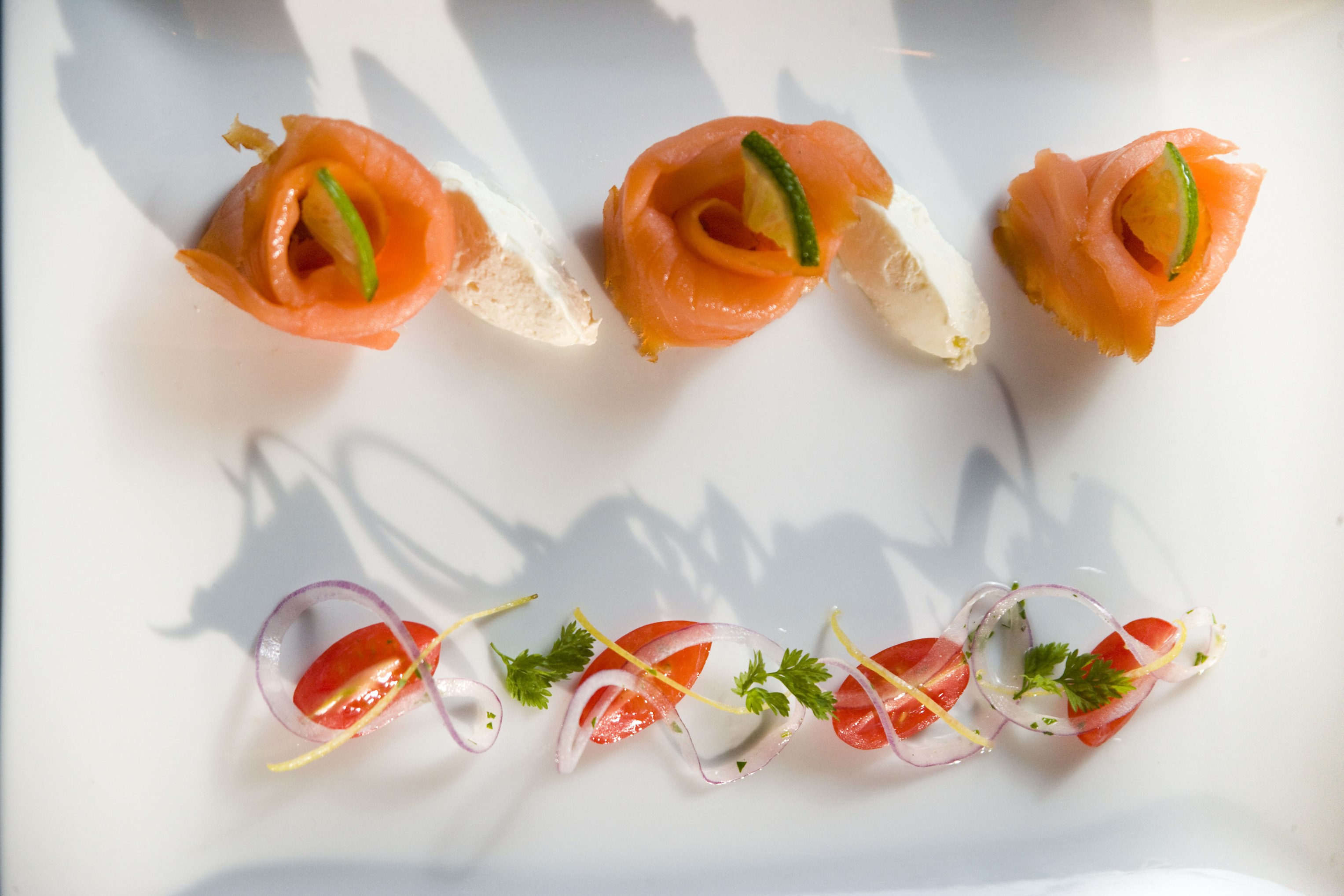 SARDELLA'S RISTORANTE Friday, February 12 - Sunday, February 14
Sardella's celebrates Valentines Weekend with a special a la carte menu. Savor appetizers of Lobster Bisque, Lily's Heart Shaped Ravioli filled with lobster, shrimp and a sherry tarragon crab sauce, and Warm Baked Brie en Croute wrapped in crispy puff pastry drizzled with warm strawberry sauce. Entree selections are Pork osso Bucco braised in Chianti sauce,Grilled Swordfish Steak with blood orange beurre blanc over angel hair pasta, and Seafood Risotto with lobster, shrimp and scallops simmered in roasted tomato sauce with asparagus risotto.Dessert includes selections of house made Tiramisu or Chocolate Decadence Cake.
30 Memorial Blvd West, Newport 401.849.6312 for reservations.
THE SAFARI ROOM AT OCEANCLIFF Sunday, February 14
Chef Bradley Coil of The Safari Room at OceanCliff Resort has curated an eclectic three-course menu to cater to all your Valentine's Day culinary desires. Begin with options of Split Pea Soup, a Tokyo Shooter including oyster on the half shell, sahi-ginger mignonette, tuna tartare and wasabi caviar or Warm Ash Aged Goat Cheese. Cleanse your palette with Pomegranate Sorbert before moving onto entrees of Miso-Mirin Seabass, Dry Aged Ribeye, Vanilla Poached Lobster Tail or Espresso Lamb Porterhouse. Close the evening with Bitter-Sweet Chocolate Mousse or Lavendar Scented Creme Brulee.
$150 per couple. Full menu here.
65 Ridge Road, Newport 401.849.4873 for reservations
THE SPICED PEAR AT THE CHANLER Saturday, February 13 - Sunday, February 14
Recently named the most romantic hotel in America by Conde Nast Traveler, The Chanler's Spiced Pear Restaurant boasts picturesque views of the Atlantic Ocean as you savortheir Valentine's Day weekend tasting menu. Includes East Meets West Oyster, Lobster Risotto, Butter Poached Key West Shrimp and Alaskan King Crab, "Broken Arrow Ranch" Wagyu Sirloin and Tasting of Chocolate.
$105 for five courses, $160 when experienced with wine. Full menu here.
117 Memorial Boulevard, Newport 401.847.2244 for reservations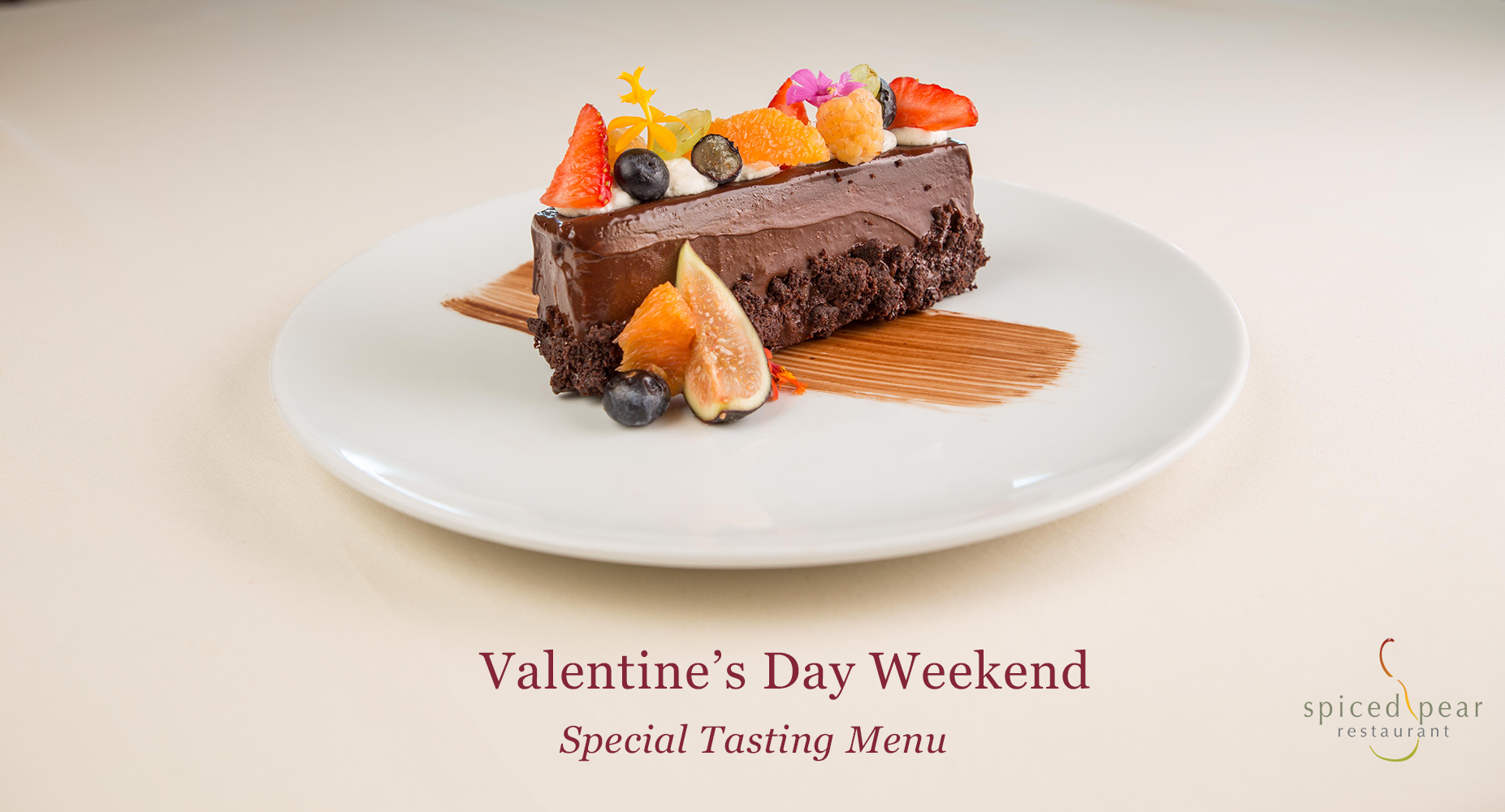 TRAFFORD'S Saturday, February 13 - Sunday, February 14
One of Warren's fine waterfront restaurants, Trafford, is serving a three-course Valentine's Weekend menu with a series of savory and unique dishes. Note: do not miss the fried cheesecake spring roll with whipped cream, vanilla ice cream, chocolate ganache and raspberry coulis.
$100 per couple. Full menu here.
285 Water Street, Warren 401.289.2265 for reservations.
THE WHITE HORSE TAVERN Sunday, February 14
As the oldest tavern in the United States, the White Horse Tavern's historic charm makes it a quintessential locale to cozy up next to your love. The restaurant is offering their regular menu in addition to a five-course chef's tasting menu.
$65 per person.
26 Marlborough Street, Newport 401.849.3600 for reservations.
EXPLORE
NEWPORT WIN[E]TERFEST AT NEWPORT VINEYARDS Saturday, February 13 - Sunday, February 14
Newport Vineyards 20th Annual Wineterfest offers a bounty of wine-themed experiences from wine tastings to their renowned ice wine bar overlooking the picturesque frost-kissed vineyard, plus live music,food sampling from Brix Restaurant and a selection of local purveyors. Details.
Newport Vineyards 909 East Main Road, Middletown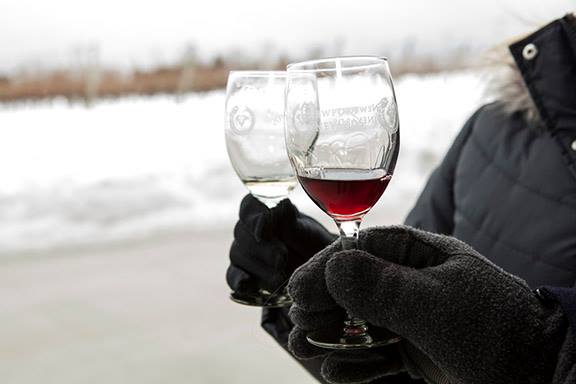 WINTER CONCERT SERIES AT BLITHEWOLD MANSION Sunday, February 14 Romantic arias and duets from operas you love. $40 per person, $70 per couple. 3-4 pm.Details.
Blithewold Mansion, Gardens and Arboretum 101 Ferry Road, Bristol
HORSEBACK RIDING BEACH TRAIL RIDES Friday, February 12 - Sunday, February 14 Marvel the unspoiled coastline with your love during a romantic horseback ride along Newport's Second and Third beaches. Two hour ride to Second Beach; three hour ride to Third Beach. As part of Newport Winter Festival. Details.
401.848.5440 for reservations.
RHODY BEER AND CHEESE PAIRING Sunday, February 14
For the Kids! VALENTINE TEDDY BEAR TEA Sunday, February 14 Bring your favorite teddy bear or stuffed animal along to this special par-"tea" in the Mansions elegant dining room. Enjoy teddy bear treats and drink tea & cocoa from our dainty tea cups with your "beary" special friends. Play dress-up with your teddy bears, because after delicious tea, each guest will have a photo session with their cuddly friend and enjoy a valentine craft activity. 11am-1pm. Details.
Blithewold Mansion, Gardens and Arboretum 101 Ferry Road, Bristol
HELICOPTER TOUR & WINE TASTING Friday, February 12 - Sunday, February 14 Take in the seaside sights from above during a helicopter tour with Birds Eye View. When you land, enjoy a wine tasting for two at Newport Vineyards. Details.
If you're feeling daring...
HELICOPTER PROPOSAL Bird's Eye View Helicopters is offering a proposal package to make your Valentine's Day one that's especially memorable.They'll do the flying so you can focus on proposing the rest of your life to your love with Aquidneck Island as an unforgettable backdrop.$400 per couple. Details.
CHOCOLATE MAKING CLASS Sunday, February 14 Join the chefs at Vanderbilt Grace for a hands-on chocolate making class. 1pm. As part of Newport Winter Festival.
Vanderbilt Grace 41 Mary Street, Newport 401.846.6200 for reservations.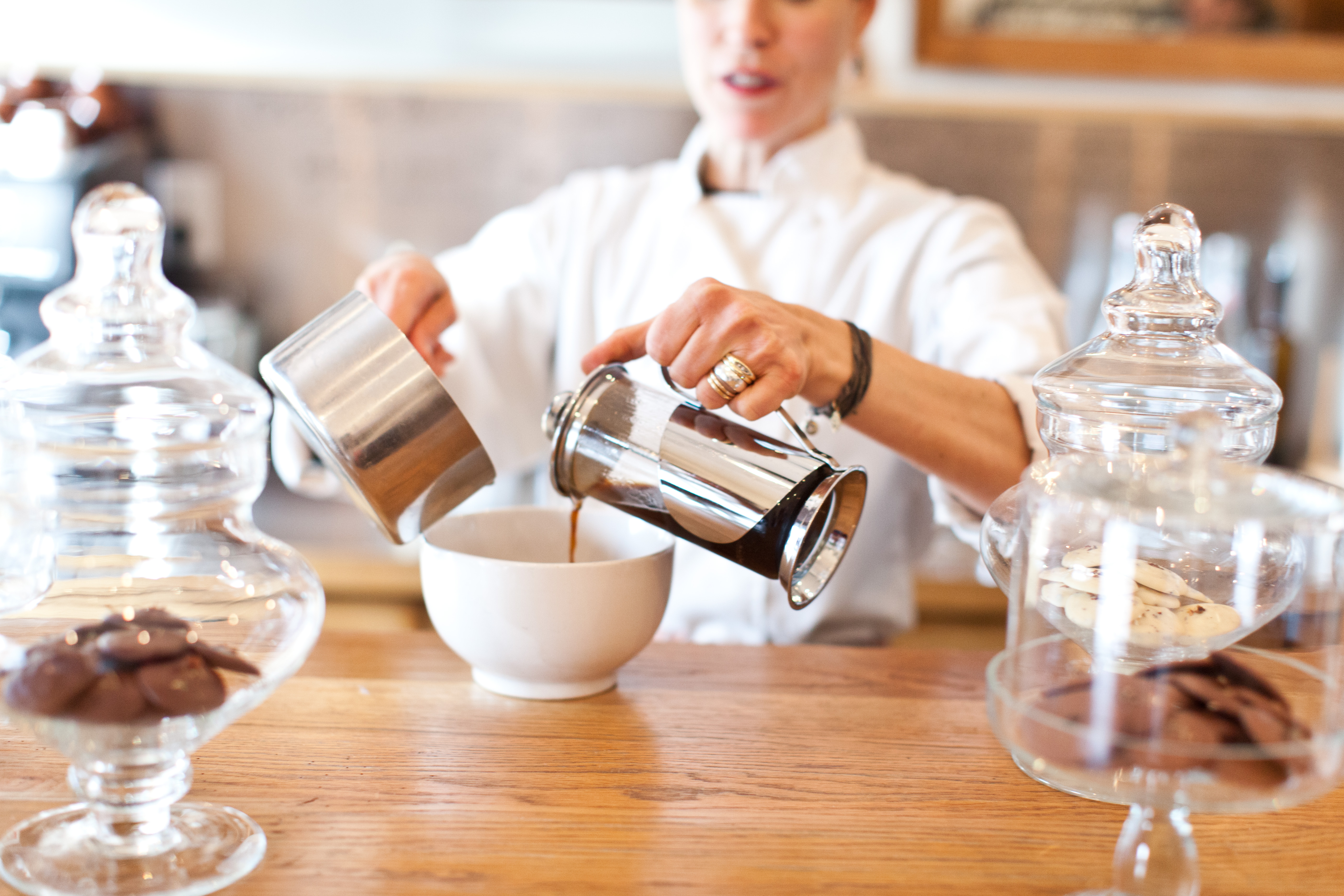 SCREENING OF SLEEPLESS IN SEATTLE AT JANE PICKENS THEATER Sunday, February 14 Valentines Day at Jane Pickens Theater this year brings Nora Ephrons 1993 Sleepless in Seattle, not to mention a bag of Marich gourmet chocolates and a single red rose. The world-class art house cinema will begin screenings of the romantic classic on Sunday, February 14 at 7pm. Cash bar available.Details.
Jane Pickens Theater and Event Center 49Touro Street, Newport
WINE TASTING AND PAINTING Sunday, February 14 Nothing is more romantic than creating something together. Enjoy an afternoon of wine tasting and painting at Greenvale Vineyards with Mermaid Masterpieces. Not to worry, they'll direct you step by step to create your own masterpiece on a wine bottle. $50 per person includes wine tasting and art supplies. As part of Newport Winter Festival. Details.
Greenvale Vineyards 582 Wapping Road, Portsmouth 401.847.3777
Valentine's Day Skating Show Sunday, February 14 The Newport Skating Center is hosting free professional skating shows throughout Valentine's Day. Each show is different, is 15 minutes long and will be followed by public skate - the perfect reason to cozy up close. As part of Newport Winter Festival. Details.
Newport Skating Center 4 Commercial Wharf, Newport 401.849.5232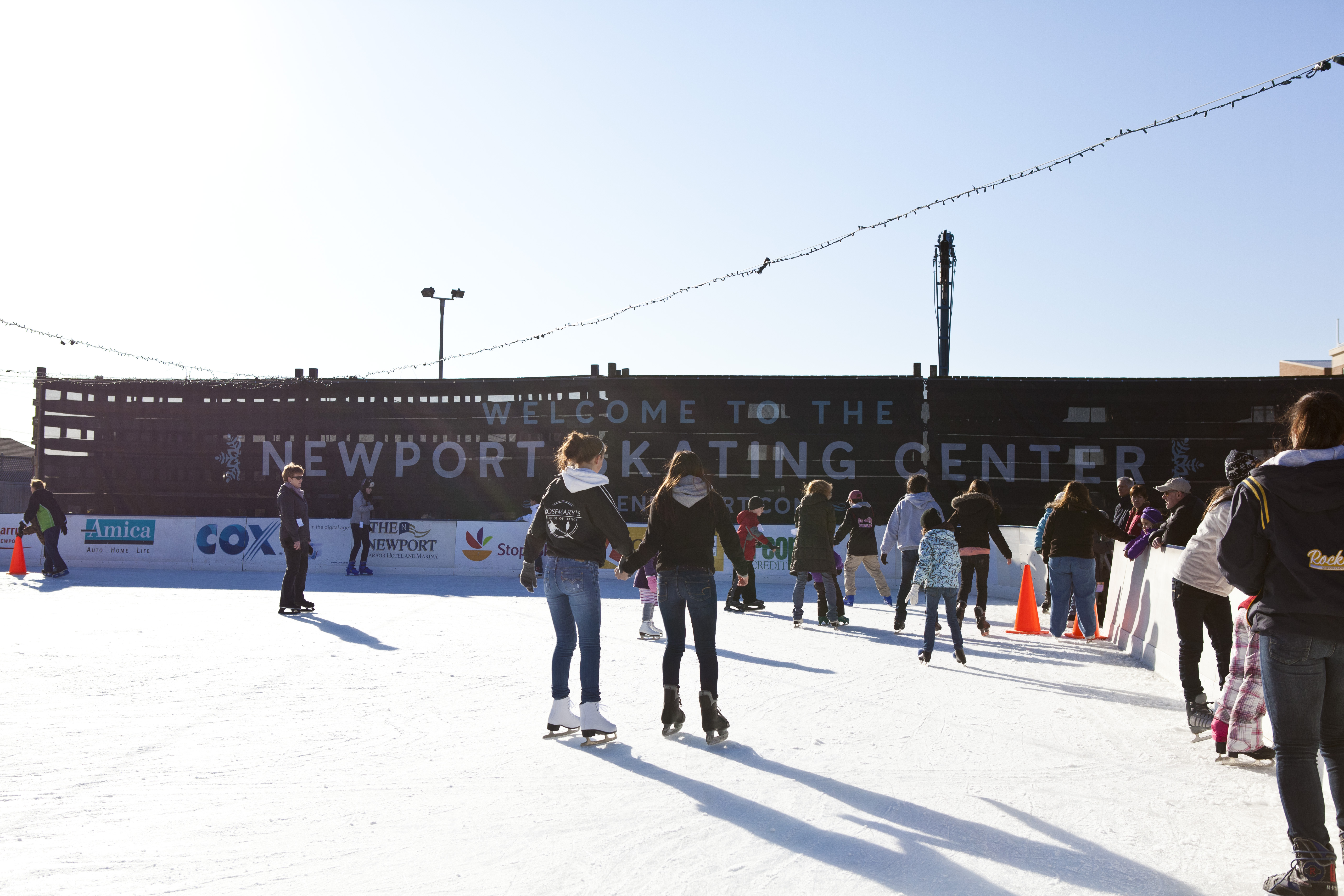 STAY
VALENTINE'S WEEKEND AT OCEANCLIFF RESORT Enjoy a cozy one-night stay with a bottle of prosecco upon arrival and a romantic five-course dinner for two. $300.Package valid Sunday, February 14th only, tax and gratuity not included.Details.
ROMANCE BY THE SEA AT NEWPORT HARBOR HOTEL Newport is a city of romance, and The Newport Harbor Hotel and Marina is right in the heart of it all. With the hotel's Romance by the Sea package, you and your sweetheart will enjoy
Overnight, harbor view accommodations
Champagne and chocolates delivered to your room upon arrival
Indoor or outdoor waterfront dinner for two at Saltwater ($85 dinner voucher)
Breakfast the next morning (food and beverage taxes & gratuity included).
Two attraction vouchers
Newport is full of fun and romantic places to go.Starting at $340 - $587 Based on availability and room type.Details.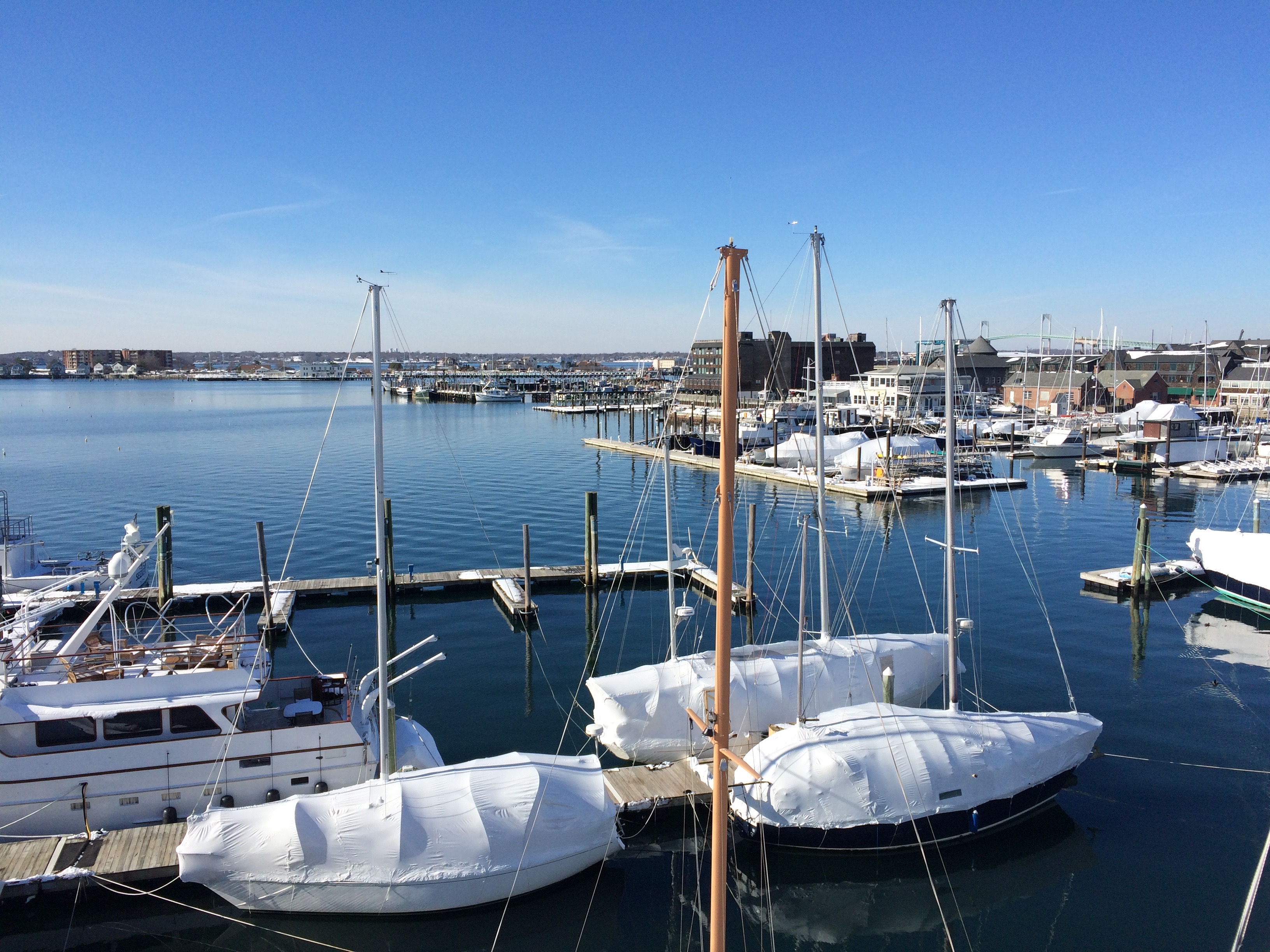 VANDERBILT GRACE VALENTINE'S PACKAGE Be with the one you love this February and enjoy our special Valentine's promotion.Offer Includes:
Two nights with prosecco upon arrival and chocolates.
Breakfast served to you in bed on Valentines Day.
Prepare your own box of chocolates with the guidance of our chef and take them with you or enjoy them over dinner, in a 30-minute chocolate lovers class.
Rates start from $900, reservations are required.Offer valid during February only. Details.
ROMANCE PACKAGE AT HILTON HOMEWOOD SUITES Bring your special someone and receive
A one-night stay
Bottle of wine, two glasses and Homewood's signature chocolates placed in your room.
$75 gift certificate to the Newport Restaurant Group, valid at The Mooring, Castle Hill, Boathouse and 22 Bowen's.
Full hot breakfast buffet, evening dinner with beer, wine and other beverages
$199 - $349. Details.
HAMPTON INN & SUITES ROMANCE PACKAGE Hampton Inn & Suites' Romance Package includes a bottle of Newport Vineyards wine, two keepsake glasses, a box of local chocolates, a red rose, hot breakfast buffet, indoor pool & whirlpool and complimentary parking. $100-$199.Details.
LOVE IS IN THE AIR AT HAMPTON INN & SUITES Enjoy a romantic stay with dinner, wine and chocolates.Enjoy $100 towards dinner at any of the Newport Restaurant Group properties. Then return to the hotel and enjoy a small bottle of Newport Vineyard Wine and box of local chocolates in your room.All rates are subject to hotel availability. Details.
SPAFJOR ESCAPE Located in the Historic Hill neighborhood within walking distance to shops, restaurants, attractions and the downtown waterfront, Hotel Viking offers historic elegance and warmth with modern amenities.Package includes: Overnight accommodations, 20% off spa treatments, Breakfast for two daily & Complimentary valet parking. Package is based on double occupancy.Starting at $189. Details.