August 2 marks National Night Out. Held annually since 1984, the event is meant to increase awareness about police programs in communities and is often celebrated with cookouts, live music and entertainment. This year, we're kicking it up a notch with an entire itinerary for a night out. Consider is a nation-wide order to get out, grab a drink and enjoy yourself mid-week. 
Choose the type of night that fits you best and enjoy.
Romantic
Begin your evening at Top of Newport, the rooftop bar at Hotel Viking. Aside from an unforgettable view and one of the most unique cocktail menus, you'll find that Tuesday at The Top is Lobster Love Night, offering a boiled local lobster dinner with whole lobster, drawn butter, grilled corn and a summer salad for $24.99.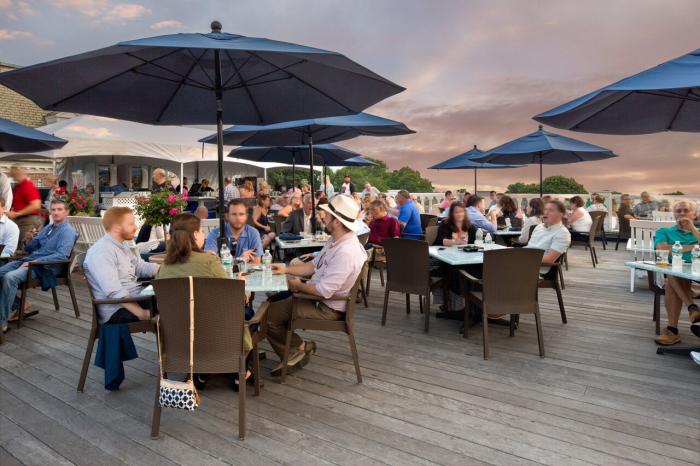 Lobster not for you? Enjoy a drink with a view then continue the evening and all of its romance at Mamma Luisa Italian Restaurant. Classy, home-style Italian elegance sets the mood for a candlelit dinner with authentic and traditional Italian dishes overlooking historic Thames Street. Plus, they offer some vegetarian options, too.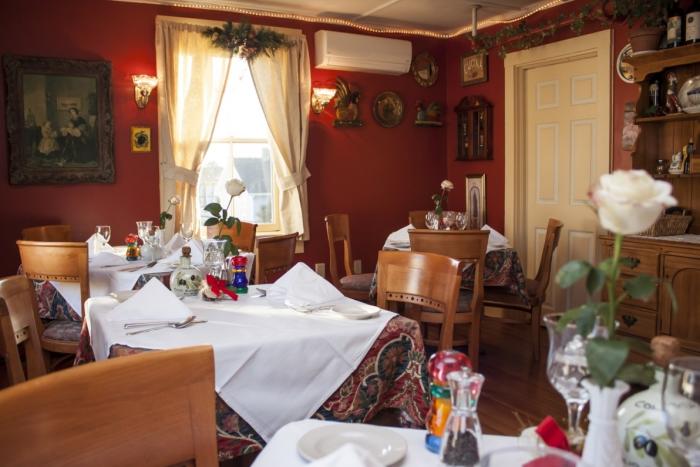 Photo credit: Mammaluisa.com
Pro Tip: End the night on a sweet note and grab some of the best ice cream you'll ever indulge in at Kilwin's. Then, take it across the road to Bannister's Wharf, take a seat on one of the Adirondack chairs and watch the boats come and go. This is one of our favorite spots to end a romantic evening, we have a feeling it'll be one of yours too.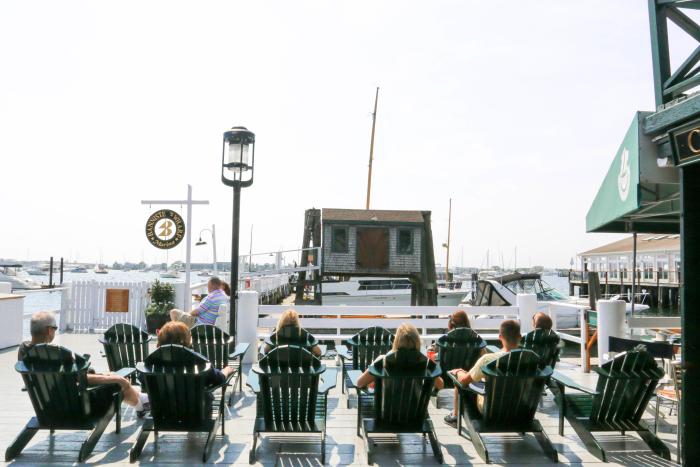 CASUAL
Contrary to popular belief, Newport does casual very well. The main ingredient? A top notch burger. Head to Mission, where, according to Thrillist, the best burger in the state resides. The house-made "Mission Sauce" is, well, awesome sauce. Yearning to go where the locals go? Pour Judgement is the ultimate in casual dining. This Newport dive is beloved by locals, probably because their burger is out of this world.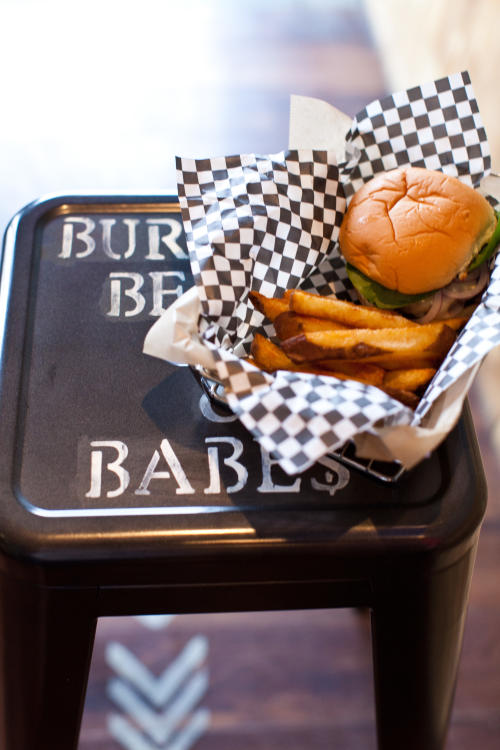 ON THE CHEAP
Here's a secret: Newport is filled with daily dining deals to make eating out on a budget easier. Head to Midtown Oyster Bar for Champagne & Shells: buy a glass of champagne and receive 3 complimentary oysters, or buy a bottle and receive 12 complimentary oysters, 4:00 - 10:00 pm. Looking for something a little more laid back? Every Tuesday at Diego's is Nacho Night: $8 nachos starting at 4:00 PM.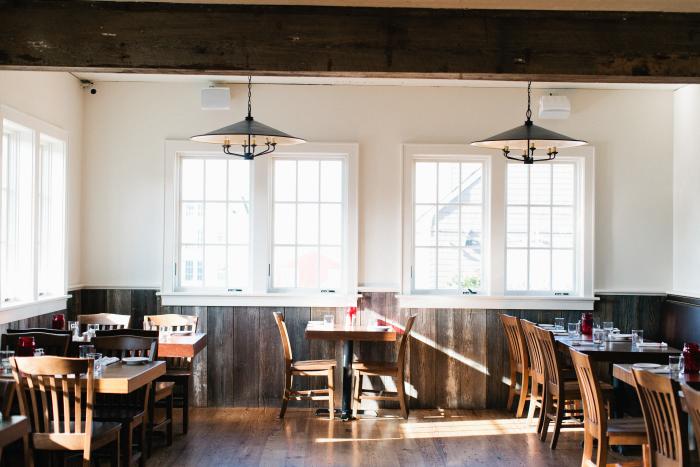 After you've indulged in deals, head over to Ocean Drive, Newport's 10-mile scenic drive spanning unspoiled coastline and gorgeous architecture. When you get there, park at Brenton Point and head across the road. There's benches and plenty of lawn to sit back and overlook the endless ocean and waves crashing in. Even better? It's totally free.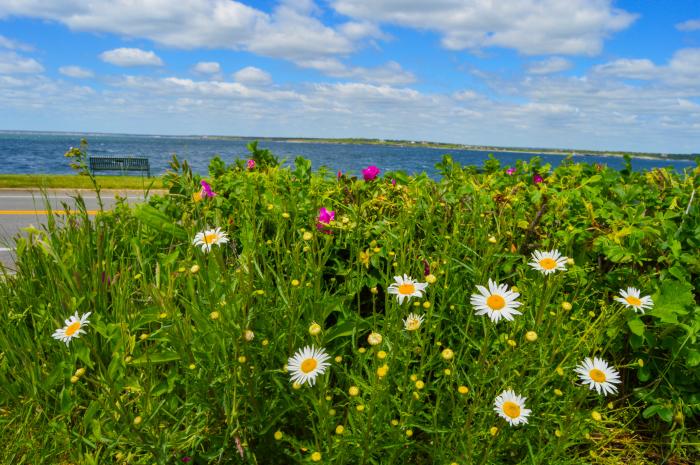 FANCY
Head to the rooftop at The Vanderbilt Grace overlooking downtown Newport. Take in the sunset while you indulge in a glass of port or refreshing rosé. Plus, Tuesdays are Cigar Night, if that happens to tickle your fancy.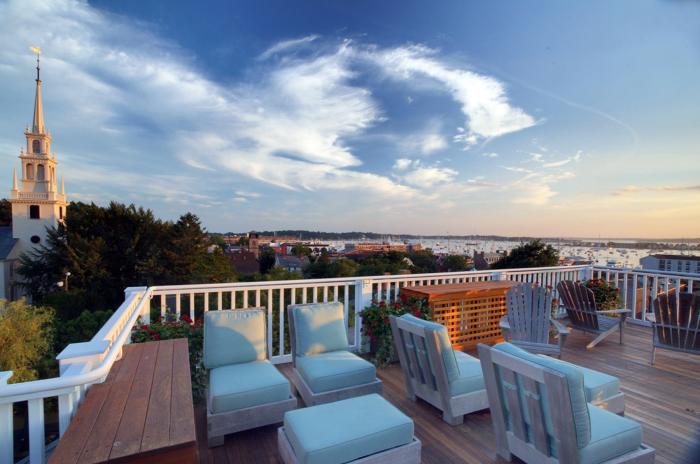 Dinner during a fancy evening out on the town calls for something special. We're looking at you, Castle Hill Inn. Situated on a 40-acre peninsula, Castle Hill offers guests the seclusion and extraordinary beauty of a private oceanfront resort. Chances are you'll find the Adirondack chairs on the spacious oceanfront loan beckoning. Take a seat, savor a drink, then head inside for a decadent meal with a view to match.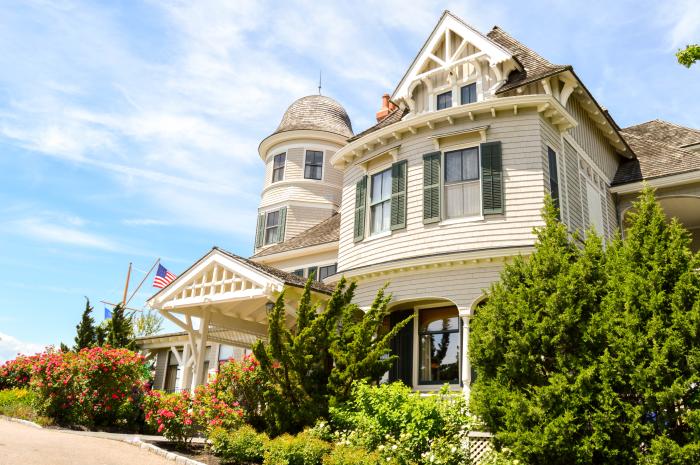 Late night out
It couldn't be more perfect that National night out falls on a Tuesday because Blues Café is the place to be (so the kids tell us). With live music all night provided by the Felix Brown Band, the night is yours to dance and sing away.
PEACEFUL
If you're in the mood for something quiet, we've got just the thing. First, sit back and relax at Jane Pickens Theater, the art-house cinema located in downtown Newport. Though she be small, she serves up a fierce lineup. Now playing: Woody Allen's Cafe Society starring Kristen Stewart, Jesse Eisenberg, Blake Lively, Streve Carell. Plus, they serve cocktails. Because it's National Night Out and that's a reason to celebrate.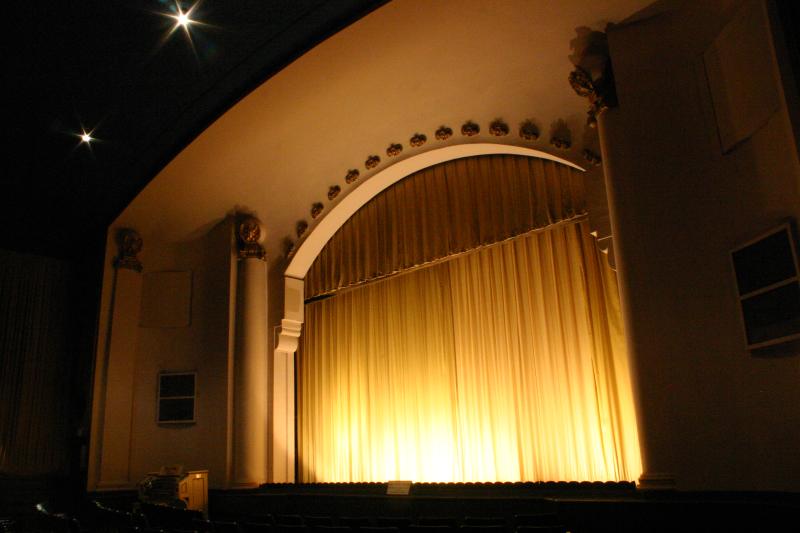 Post film, head over to Forty 1 North, an upscale, eco-friendly resort overlooking Newport Harbor. Once inside, check out The Grill for a menu featuring grilled meats, seafood and raw bar, as well as organic and locally sourced selections. The Grill is an open-air dining area with individual tables and bar seating surrounding the covered bar pavilion; the perfect spot for a cozy evening overlooking the ocean. Bonus: You'll have a front row seat for the sunset.