Next week begins February vacation throughout Newport County, meaning: school is out! The biggest question is what are you going to do with the kids? Luckily for you, week-long programs offered throughout Newport County are here to provide your kids the opportunity to pursue a range of interests, from athletics and academics to arts and crafts. Indulge in vacation exploration, without worrying what mischief they're causing at home.
Camp Dates: February 16th-20th Times: 8am - 4pm Fee: $155 for ages 5 and 6 | $140 for ages 7 and older, plus $5 field trip fee To Register: Visit 95 Church Street Among interactive activities such as arts & crafts, swimming, basketball, Lego tournaments, board games, ping pong and pool tournaments, kids will have the opportunity to partake in two field trips: Mystic Aquarium | Includes a 4D show | Tuesday, February 16: Breakers Mansion Tour | Wednesday, February 17 For more information: Contact Meredith Benvenuto, Education Director mbenvenuto@bgcnewport.org
Animal Games at Audubon Environmental Education Center
Camp Dates: February 16th-20th Times:9 am - 5 pm Nature crafts, 10 am - 2 pm; Nature Stories, 11 am - 1 pm; Animal Interview, 1:30 pm. Fee: Adults, $6; Children age 4-12, $4; Children under age 4, free To Register: Email programs@asri.org
The Audubon Environmental Education Center
housed in Bristol, RI is a state-of-the-art natural history museum and aquarium that offers myriad natural wonders, from walking trails to a tide pool and interactive exhibits. Enroll your kids in the February school vacation week program,
Animal Games at Audubon
, where they will have the opportunity to learn about various animals, participate in hands-on science experiments, become a navigator and more.
February 16:
Animal Games. Kids will learn about the food web, predators and animal adaptations.
February 17:
Frozen Science.Campers will learn all about what makes freeze pond and do science experiments.
February 18:
Owl Pellet Dissection. They will get to dissect owl pellet and identify the bones inside!
February 19:
Letterboxing Adventure. Kids will learn how to use a compass by navigating throughout the center!
February 20: Wonderful Whales. Learn all about whales! Campers will get to know how whales stay warm by trying on a pair of "blubber gloves."
Camp Dates: February 16th-20th Times: 8:45 a.m-3:00 p.m Fee: $215 per child (only grades k-4th) To Register: Visit
here
or call 401-846-2577 Ext. 32
Norman Bird Sanctuary's vacation camp offers kids the opportunity to get in touch with nature, focusing on animals found in our own backyard. Traditional winter camp activities including fort building, hiking, nature exploration, crafts and games.
Ages 5 -- 12 Date: February 16th-20th Times: 8:00 am - 4:30 pm | PM Care: 4:30 pm - 5:30 pm To Register:Registration for vacation camp begins the first week of the month in which the camp is held. Tel: 401.841.5357 | shannond@newportymca.org
Camp activities include arts and crafts, indoor and outdoor games & swimming.
Camps Offered: SPORTS -- Josh Anderson 401.847.9200, ext 113 GYMNASTICS Maria Fombellida 401.847.9200, ext 122 R.A.V.E Sarah Hogan 401.847.9200, ext. 130 CAMP I CAN Megan Leonard 401.847.9200, ext. 117
February Vacation Camp at Blithewold Mansion, Gardens and Arboretum
Camp Dates: February 16th-20th Times: 9:00 am - 3:00 pm Fee: $160 for Blithewold members; $180 for non-members To Register: Visit here or call 401-253-2707
February 16th- Campers will have their hands full, completing a scavenger hunt, preparing for their own tea party by cooking in the kitchen, crafting their own art projects and enjoying home movie footage from summers and parties at Blithewold from more 100 years ago. The day will end with a field trip to the 3rd floor archives, where Campers will get a glimpse of what its like to be a museum curator. February 17th- Kids will spend the day learning about local feathered owl friends, dissecting owl pellets and testing out a range of owl calls. The afternoon will provide the opportunity for an outdoor adventure, as camp leaders host a birding trek along Blithewolds beautiful shoreline searching for waterfowl. February 18th- A little fresh air on a hike through the winter landscape and a visit to the bamboo forest will make this an adventurous day at the camp. The winter hike will be followed by a visit the greenhouse where campers can make their own miniature gardens, as well as create a customized packet of seeds. February 19th- This day is packed with indoor and outdoor winter activities, including arts and crafts, outdoor games, music and theatrical skits. February 20th- The last day of camp is pajama day. Cozy up inside Blithewold's Living room and watch a movie in your warmest pj's.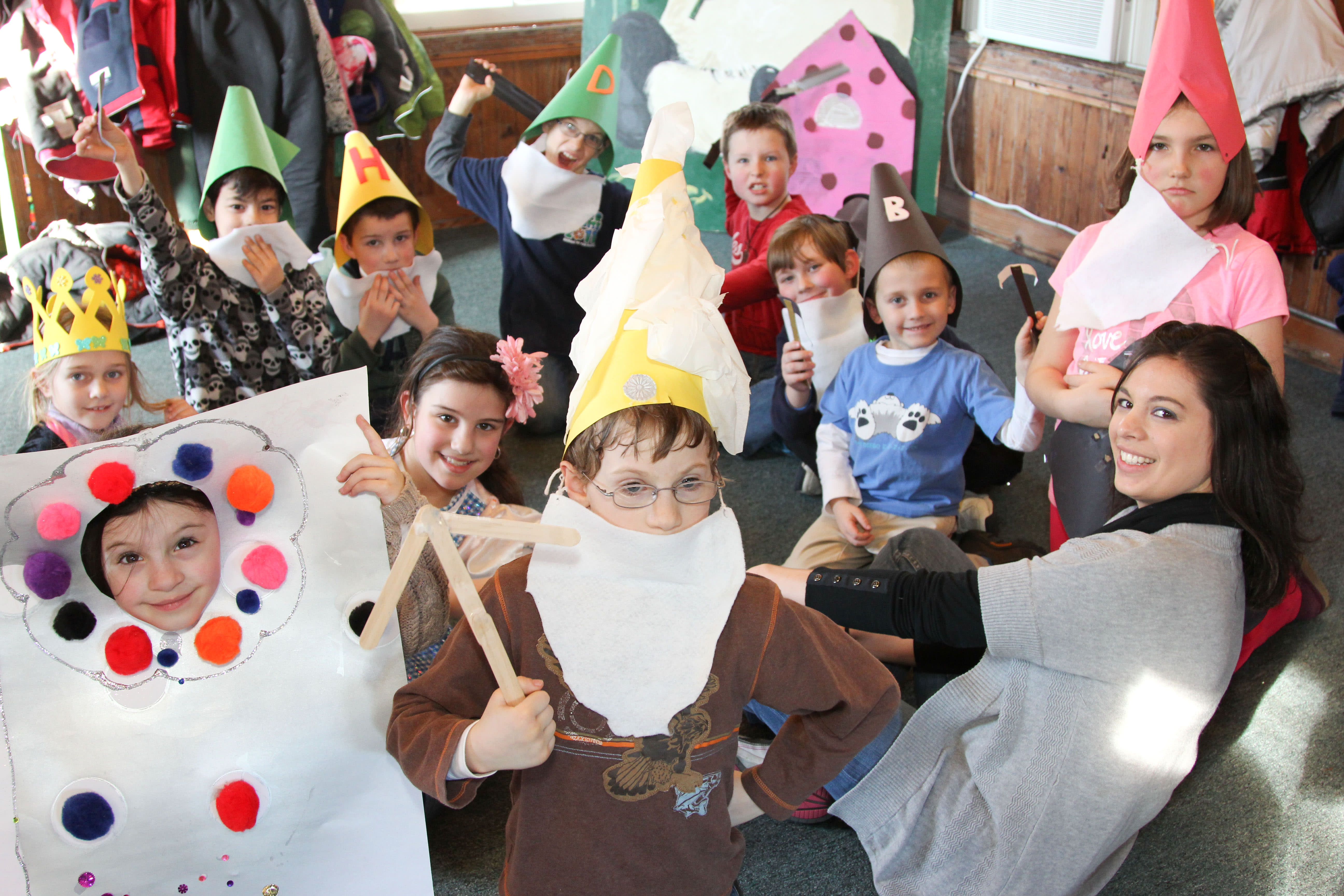 Grades 3, 4 and 5 Camp Dates: February 17th-19th Times:9:00 am- 12:00 pm Fee: $20 per day (only grades 3, 4 and 5) To Register:contact Anastacia Southland,
AnastaciaS@PotterLeague.org
or 401-846-0592 Ext. 120.
Kids will have the opportunity to learn about and meet the animals at The Potter League located in Middletown, while also creating projects to keep them happy and healthy and brainstorming ideas to find them a perfect new home. Tuesday, February 17: Kitty Social Wednesday, February 18: Little Critters Thursday, February 19: Dog Day 
Don't Forget
In addition to vacation camps hosted throughout Newport County, February Vacation also brings Newport Winter Festival, New England's largest winter extravaganza. Each year the arrival of frosty temperatures and snow-kissed treetops prepares us for an array of winter activities through our City by the Sea, including a variety of family-friendly events. From a Build-Your-Own-Marshmallow-Snowman stand to a snowball toss at the Visitor Center, Newport Winter Festival offers fun for everyone. February 13-22, 2015. For more information, and a schedule of daily events, visit newportwinterfestival.com