Today we welcome guest blogger Meredith Nordhem, Marketing Manager for the non-profit community organization newportFILM which nurtures discovery, creative achievement and community dialogue through the art of documentary film.
In it's 5th year, the newportFILM Outdoors summer season presented by Kirby Perkins Construction is in full swing and hot with fantastic docs screening at Aquidneck Island's most picturesque landscapes (think mansion lawns, drive-ins & ocean-views). With two down and six to go, barely a week goes by during the summer without one of the beloved pop-up public screenings. The next sunset screening is of 'Alive Inside' this Friday, July 18 at the International Tennis Hall of Fame Grass Courts. This groundbreaking documentary demonstrates the important role that music plays to those with memory loss, both in livening their spirits and in transforming our current healthcare system. 'Alive Inside' was the winner of the 2014 Sundance Film Festival Audience Award for documentary (which basically means it's THE film to watch of the year and might likely make an Oscar run come January). Doors open and live music with the incredible La Mechante Et Le Connard begins at 7:30PM.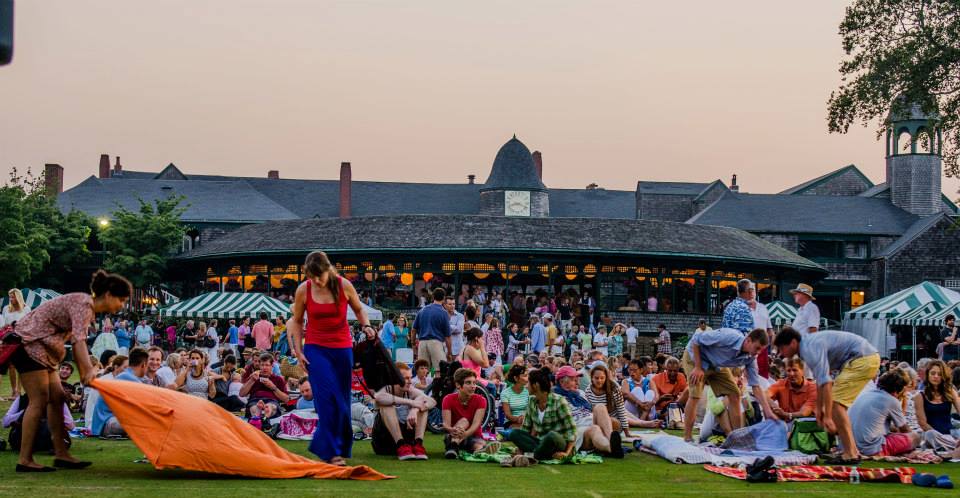 The film will begin at sunset, about 8:30PM. There is a suggested $5 donation to the organization per person. Opt to BYO picnic or purchase tasty treats from Newport favorites Tallulah's Taco Cart and Le Petit Gourmet. Beat the traffic and the parking by riding your bike because Bike Newport will provide a free bike valet and even tune-up your bike for a small charge (don't forget to put on your bike lights!)
There will also be a cash bar onsite for those with a hankering for a sunset summer libation by sponsors SpikedSeltzer, Svedka Vodka, Grey Sail Brewing & Jonathan Edwards Winery. (In the event of rain, the film will be screened at the Casino Theater at9 Freebody Street in Newport.) You can check out the rest of newportFILM's summer schedule including six more Outdoor films and a weekend of music documentaries with Newport Folk Presents at www.newportFILM.com.
newportFILM was founded in 2010 to nurture discovery, creative achievement and community dialogue through the art of documentary film. Serving and celebrating both the film artists and the audiences who view their work, we seek to expand on Newport's proud history of culture and artistic patronage by bringing new and timeless voices in film to the Rhode Island community.