From National Apple Month and National Cookie Month to Vegetarian Month and Children's Magazine Month, October honors and celebrates many occasions. Thirty, to be exact. Our favorite of them all? National Go on a Field Trip Month. We have a feeling this was contrived for children, but as we like to consider ourselves kids at heart, we're taking full advantage and bringing you one brand new field trip idea each week throughout October. This week, we're heading to charming Bristol.  
Did you know hundreds of cities and towns across the country borrow their names from places in the United Kingdom. Among them is Bristol, Rhode Island, one of 15 "Bristols" nationwide and the oldest of all of America's "Bristols," not to mention our favorite. Tree-lined streets, unparalleled views of Narragansett Bay and quaint local shops make this colonial town the utmost charming. Take a step off the beaten path and spend the day, evening, weekend or more in this quaint town - you'll find yourself at peace, wishing to stay longer. 
EXPLORE
Colt State Park is often referred to as the "gem" of the state park system. And for good reason. Stone walls, curving drives along one of the state's most spectacular shorelines and 464 acres of sprawling lawns create the perfect locale for kite flying, walking, biking and more. Pro tip: Pack a picnic for a scenic snack by the bay.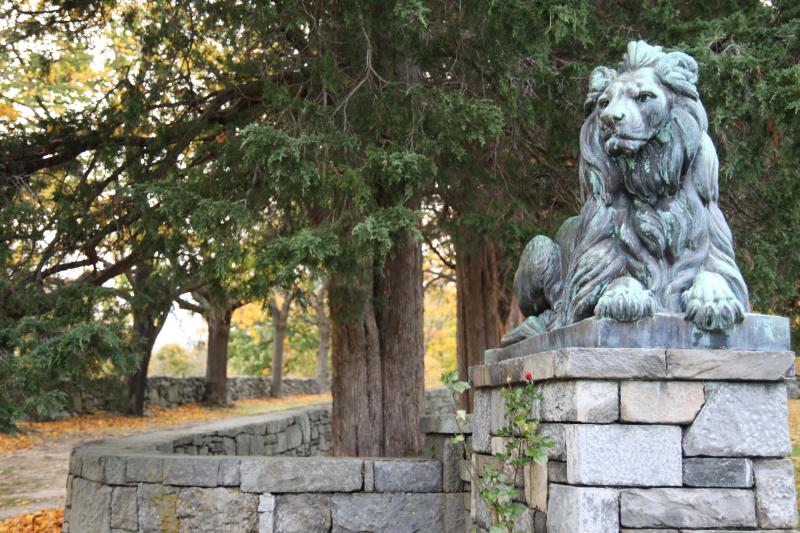 Picture the most beautiful 14.5 miles of outdoors you'll ever find. That's what you'll get when you venture the East bay Bike Path. Starting at India Point Park in Providence and ending in Independence Park in Bristol, the path supports whichever activity you choose - walk, bike, jog or simply stroll hand in hand along scenic shoreline. Hop on or off at any point of your choosing.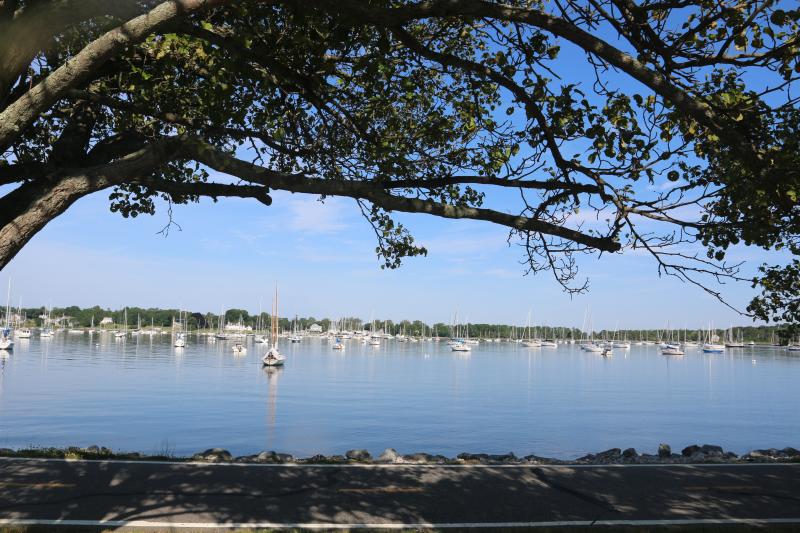 ENGAGE
Built in 1895, this 45-room English-style estate sits on 33 acres of land and is the original home to the Van Wickle family. You'll find historic heirlooms, crafted stonework, and a garden that you've probably only seen in your dreams of overlooking Narragansett Bay. Visit now through October 10 and enjoy their latest exhibit: Sanctuaries and Destinations: Clay Vessels in the Garden. 
It doesn't matter whether you're a history buff or not, this eighteenth century tenant farm set on 48 acres of coastal farmland is a unique experience you'll take with you when you leave. Find yourself taken back in time as the staff recreates daily experience of tenant farmers through live interpretation, historic structures, heirloom plants and heritage-breed animals.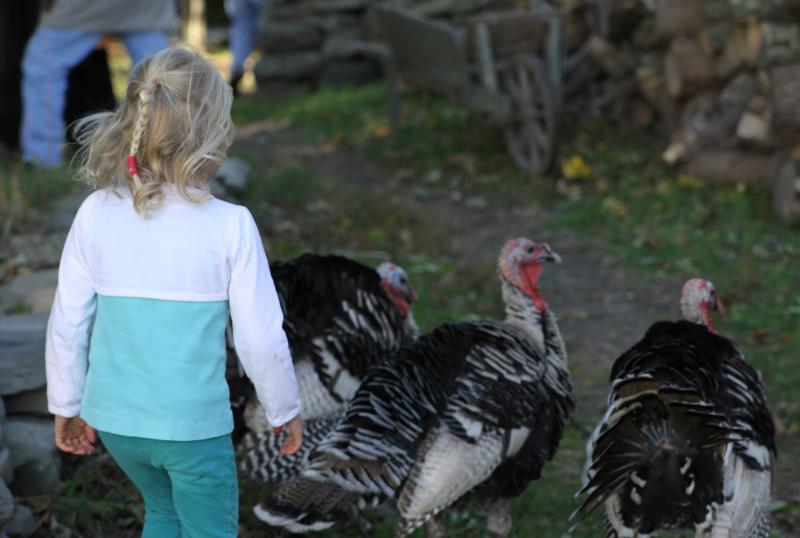 Founded in 1897, the Audubon Society of Rhode Island works to protect almost 9,500 acres of woodlands and coastal property, and features interactive exhibits highlighting southern New England's local ecosystems. Look inside a 33-foot, life-size Right Whale, discover life in a tide pool, observe Narragansett Bay's marine life, visit rare blue lobster, explore a corn field at night and much more. Situated on the 28-acre McIntosh Wildlife refuge, the Environmental Education Center also has walking trails with a 1/4-mile boardwalk that winds through fresh and saltwater marshes leading to a majestic view of Narragansett Bay.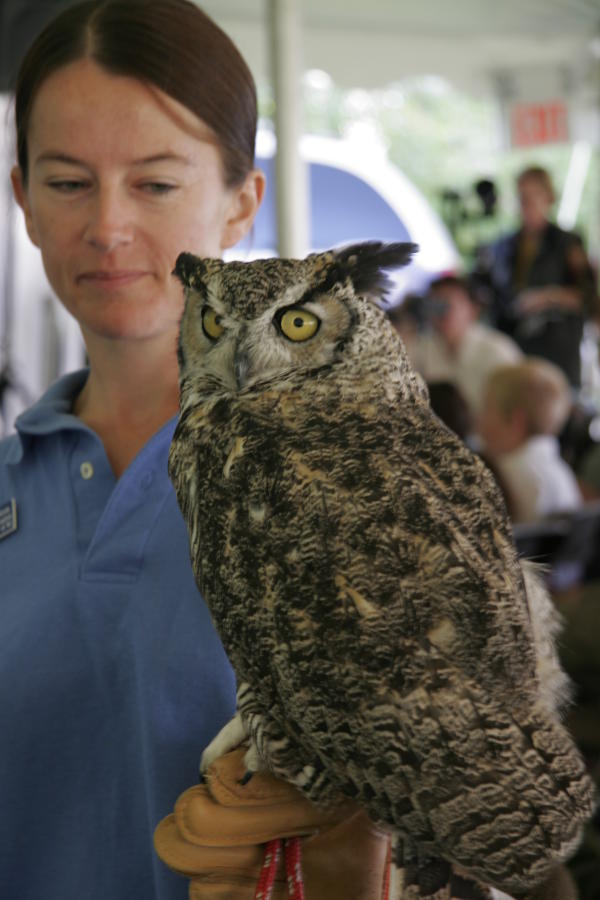 SAVOR
Located in the heart of downtown Bristol, Bristol Oyster Bar creates the ultimate fisherman to table experience featuring a bounty of raw bar options and carefully crafted seafood-centric entrees. Pro tip: Savor $1 oysters on Tuesdays, Wednesdays and Thursdays from 4:00 - 6:00 PM.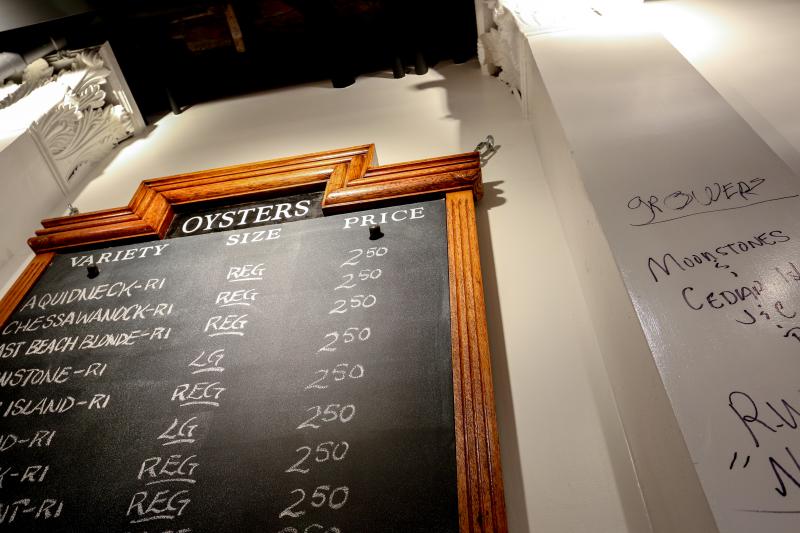 You may have read our Newport Like a Local July segment where our Tourism Sales Manager, Ryan named Beehive Cafe his favorite local cafe. Well, he knows what he's talking about. This quaint cafe began with handmade pastries and quickly found a high demand for breakfast, lunch, beer, wine, dinner and the whole shebang. The cafe runs by the notion that "If we had to describe our food it would be like this: 'Food that busy people wish they had the time to cook at home, but cannot. Comforting, recognizable and made in small batches.'"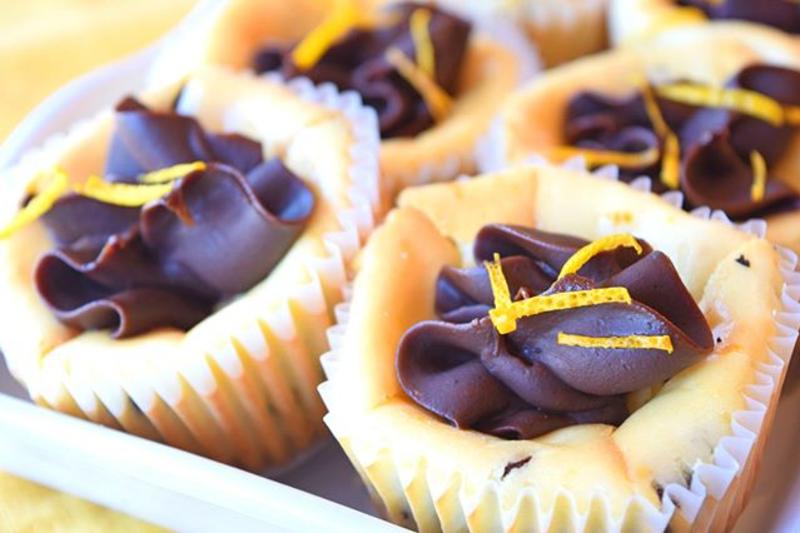 Photo courtesy of instagram.com/beehivecafebristol
Located right on the historic Bristol waterfront, DeWolf Tavern not only offers delectable eats but also a plethora of history. Located in a renovated 1818 warehouse built by the Bristol-based maritime merchants James and William DeWolf for their shipping business in the "Triangle Trade," DeWolf offers a cozy atmosphere touting stone walls, wooden beams and a crackling fireplace.