The 5th Annual Newport Craft Beer Festival returns for two days of taste-testing, live music and local flavors from area breweries and restaurants starting Friday, April 29 through Saturday, April 30. The festival, which continues to support the RI Brewers Guild and Newport Historical Society features carefully crafted brews from 35 of the nation's top breweries with more than 200 beers, including local favorites like Newport Storm Brewery.
Presented by Newport Storm Brewery and Pour Judgement. 
THE DETAILS
Friday, April 29 – VIB Session: Very Important Beers Event
Location: Newport Storm Brewery
Info: Friday evening's session – referred to as the VIB (Very Important Beers) Event – serves as a smaller, more intimate setting, featuring beers from festival brewers not available on Saturday.
Tickets: $35
Saturday, April 30
Time: Noon-3pm and 4-7pm
Location: Lawn of Great Friends Meeting House, Newport
Info: Saturday's sessions will feature craft breweries from all over the country on the lawn of Great Friends Meeting House on Farewell Street. Each brewery is required to send their own staff members so that attendees have the opportunity to learn first-hand about each beer from people who help make, market, design and taste-test each brew.
Tickets: $45
Featured Breweries: Check back for a complete list of participating breweries.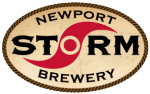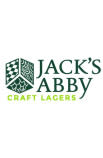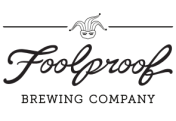 Guests will have the opportunity to sample beers from all the breweries present, keep the commemorative tasting glass, and get a taste of the 'local flavor' from Newport restaurants offering their best plates while listening to live bands at each session.
As is the case with most alcohol-related events, the festival is a 21+ event. Tickets include admission, unlimited beer samples, live music and a souvenir glass. Don't forget to share your photos with #ncbf2016! 
For more information:
www.NewportCraftBeer.com | Twitter | Facebook