Enticing meals don't have to end when Newport Restaurant Week does. These featured recipes taken from our participating restaurants will have you channeling your inner culinary skills long after NRW comes to a close. 
Ingredients
Arborio Rice       2 cups
Onion                   1 each
White Wine        1 cup
Parmesan            ¼ cup
Fish  stock           2 qt
Oil                           2 tbs
Crab                       ¼ cup
Shrimp                  ¼ cup
Chopped clams ¼ cup
Flour                      2 cup
Egg                         2 cup
Bread crumb      1 cup
Spicy Tomato Sauce
Chipotle Pepper                3 each
Plum Tomato                     12 oz can
Directions
Sweat onions in a lg pot add rice
Stir 30 seconds and add white wine
Cook out wine stirring constantly
Add stock 3 oz at a time till rice is over cooked (puffy)
Add cheese and fish stir till combined
Cool completely
Ball up the rice in 2" balls, dip in flour then egg then bread crumb
Fry till golden brown
Sauce
Simmer a can of plum tomato with chipotle peppers 1 hour
Puree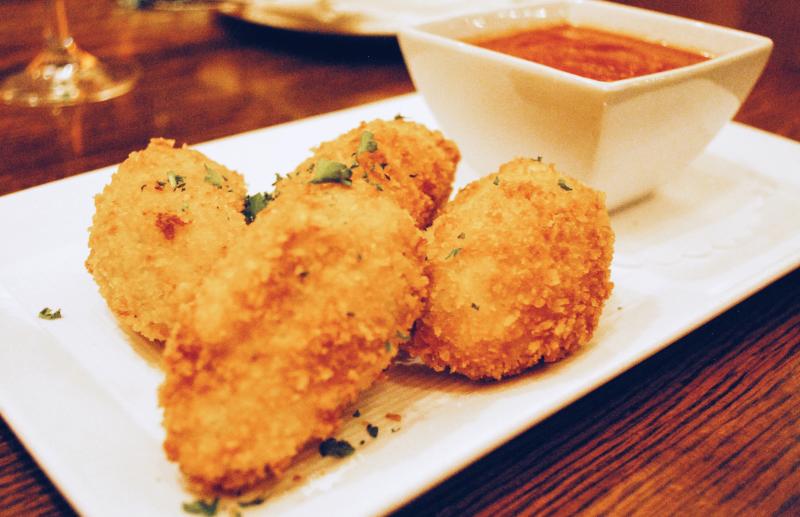 Voila!