A blazing fire, a series of inviting couches and an authentic coastal feel welcome guests as they step through the doors of the newly renovated Saltwater Restaurant at Newport Harbor Hotel.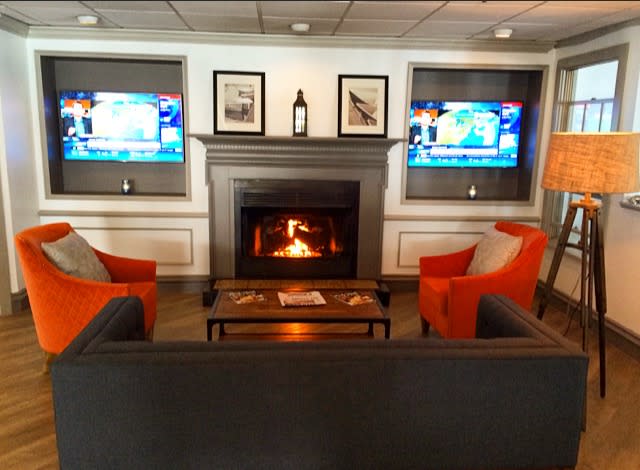 The waterfront restaurant recently underwent a major makeover resulting in a casual yet elegant atmosphere that undoubtedly leaves you feeling as though the sea is not far away. A notion that's quite fitting once you turn around to absorb the expansive ocean view just outside the restaurant's large glass windows that bring light into the newly designed space.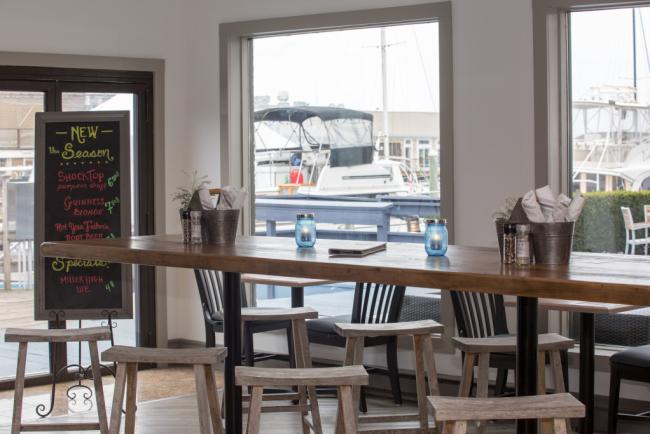 The decor isn't the only change, however. The restaurant also unveiled their new menu complete with a twist on traditional seaside classics. The clam chowder, already a renowned crowd pleaser, is reinvented with a mountain of fresh clams topped with crispy pancetta and fried leeks, all surrounded by fresh clams.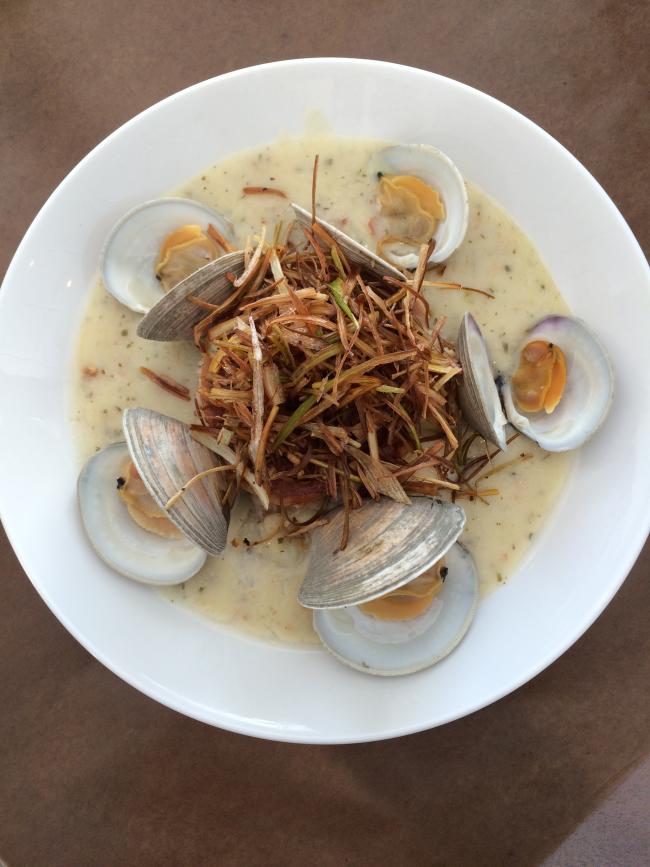 An assortment of new signature tableside experiences also enhance the casual dining experience. A selection of Fish & Chips, Lobster Boil, Array of the Bay including fried shrimp, clams, oysters, fluke, lobster cake and waffle fries, or the Portuguese option of chorizo, mussels, clams, shrimp, Saffron aioli and waffle fries are created for two,served in a bucket and poured out right on your table for a truly unique experience. Each selection is served with a series of savory sauces.Note: The smoked tomato ketchup is the ultimate game changer.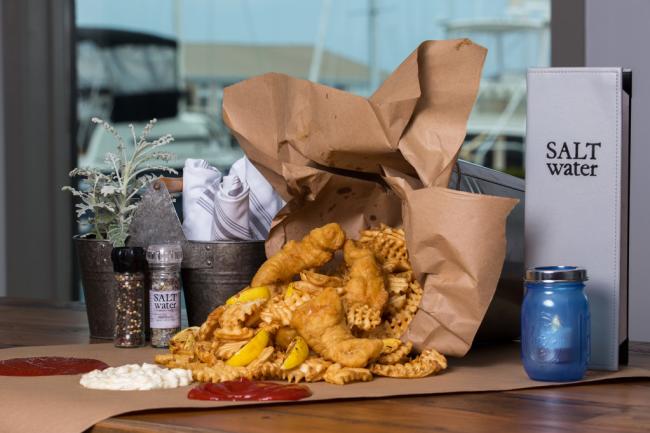 Most unique, however, is the offering of waffle fries topped with unconventional offerings of everything from bacon, clams and caramelized onions to shredded pork, bacon, green chili sauce and cheddar cheese sauce. The sharable buckets, much like the aforementioned experiences, are poured out on the table in front of you into a mountain of crispy fare. The American dream.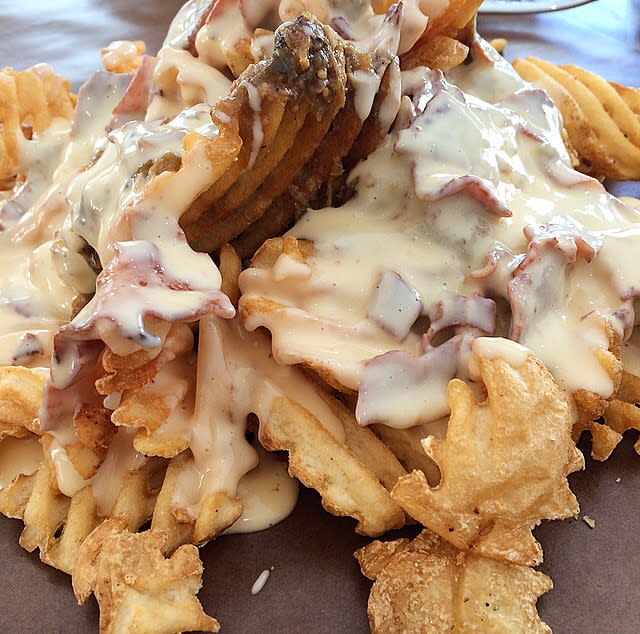 In addition to the assortment of sharable experiences, the menu also offers a series of distinctive sandwiches like the Chowder Doughboy featuring New England clam chowder stuffed in fried dough, or the Quinoa Meatloaf served on a bun with its own personal basket of potato chips.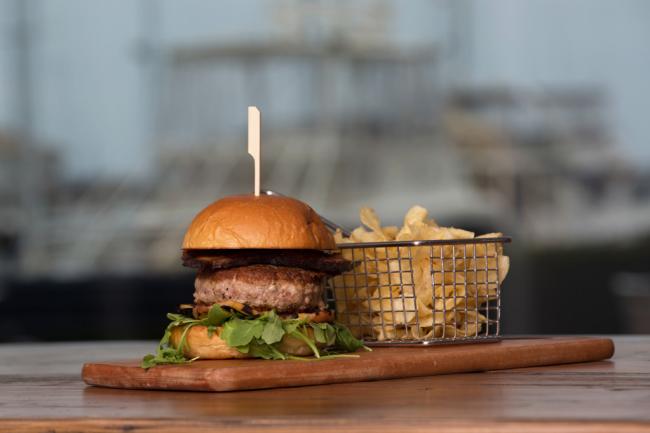 Let the experience begin. Saltwater Restaurant at Newport Harbor Hotel 49 America's Cup Avenue, Newport RI 401.847.9000 | newporthotel.com