You may have noticed the world is losing their minds over Pokémon Go, wandering down streets and through parks, eyes glued to their phones trying to find a Blastoise (In case you're a little rusty, that's a rare Pokémon) Needless to say, Pokémon is back which means we've scoured our city to find the best spots to catch them all. 
Grab your smartphone, put on your walking shoes and find every last Squirtle, Psyduck, and Pikachu there is to find. But most importantly, be careful when you are playing Pokémon Go; these little creatures tend to be in places that sometimes you shouldn't be.
Follow us, while we share with you a Newport guide to Pokémon Go. This week we are taking you to our fabulous Historic Mansion, The Breakers. Make sure you take a tour while you are Poke-hunting...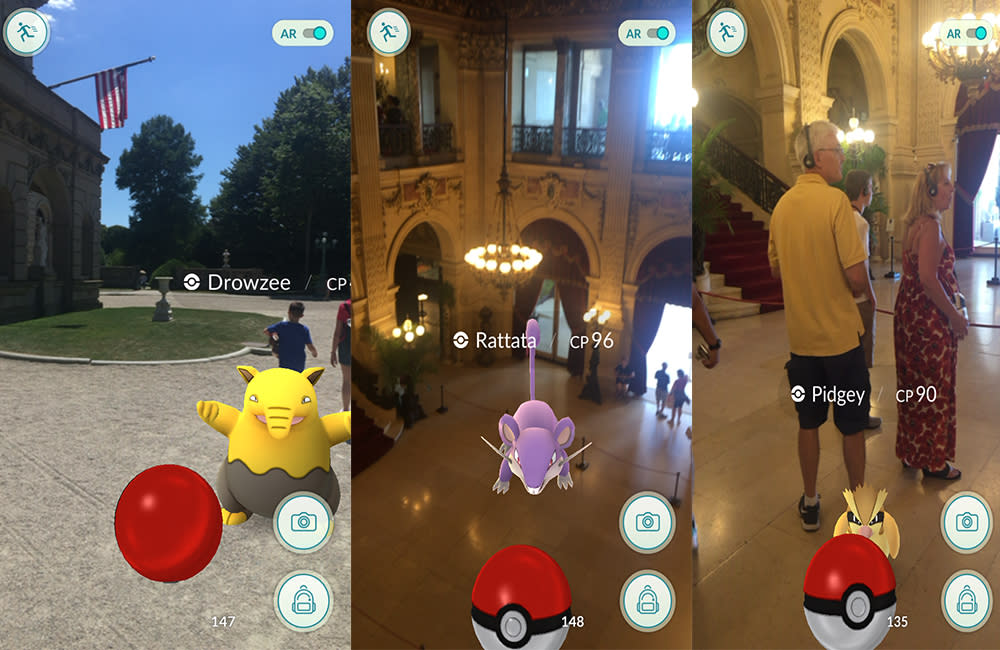 Don't be fooled, just because The Breakers is a historic mansion built in the 1800s doesn't mean it's not hip with the times. This Gilded Age gem is laden with Pokémon. Of course, we found a Drowzee outside (where can't you find a Drowzee), but wander through its 70 rooms and sprawling lawn and you'll find you'll be pleased by the results. 
PokéStops
Breakers Gate
Twin Eels Marble Pool
The Gate at The Breakers
Pokémon Gym
(NOTE: we did not create the PokeStops and Gyms, and their names have been gathered directly from the Pokémon Go app).