Gratitude is the ultimate renewable energy--it's free to give, and by giving it, you often receive more in return. - Maria Rodale
In the midst of the holiday frenzy, we always find it inspiring and genuinely heartwarming when we stumble upon businesses and individuals giving back to those less fortunate. Want to do your part, too? Here's a list of opportunities to do good this holiday season, and even get rewarded for it. Plus, a few feel-good stories to brighten your day.
Knights of Columbus Christmas Craft Fair Each year, the Knights of Columbus hosts their Christmas Craft Fair featuring talented local crafters and vendors, special creations, and arts and crafts for the kids. This year, all proceeds from the featured raffles benefit the Hasbro Children's Hospital. 
7 Valley Road, Middletown, 401.935.4904
Cru Cafe's Salvation Soup Cru Cafe's new Salvation Soup initiative will donate $1 from every cup sold to a local charity. The soup will change weekly, as will the local charity.
One Casino Terrace, Newport, 401.314.0500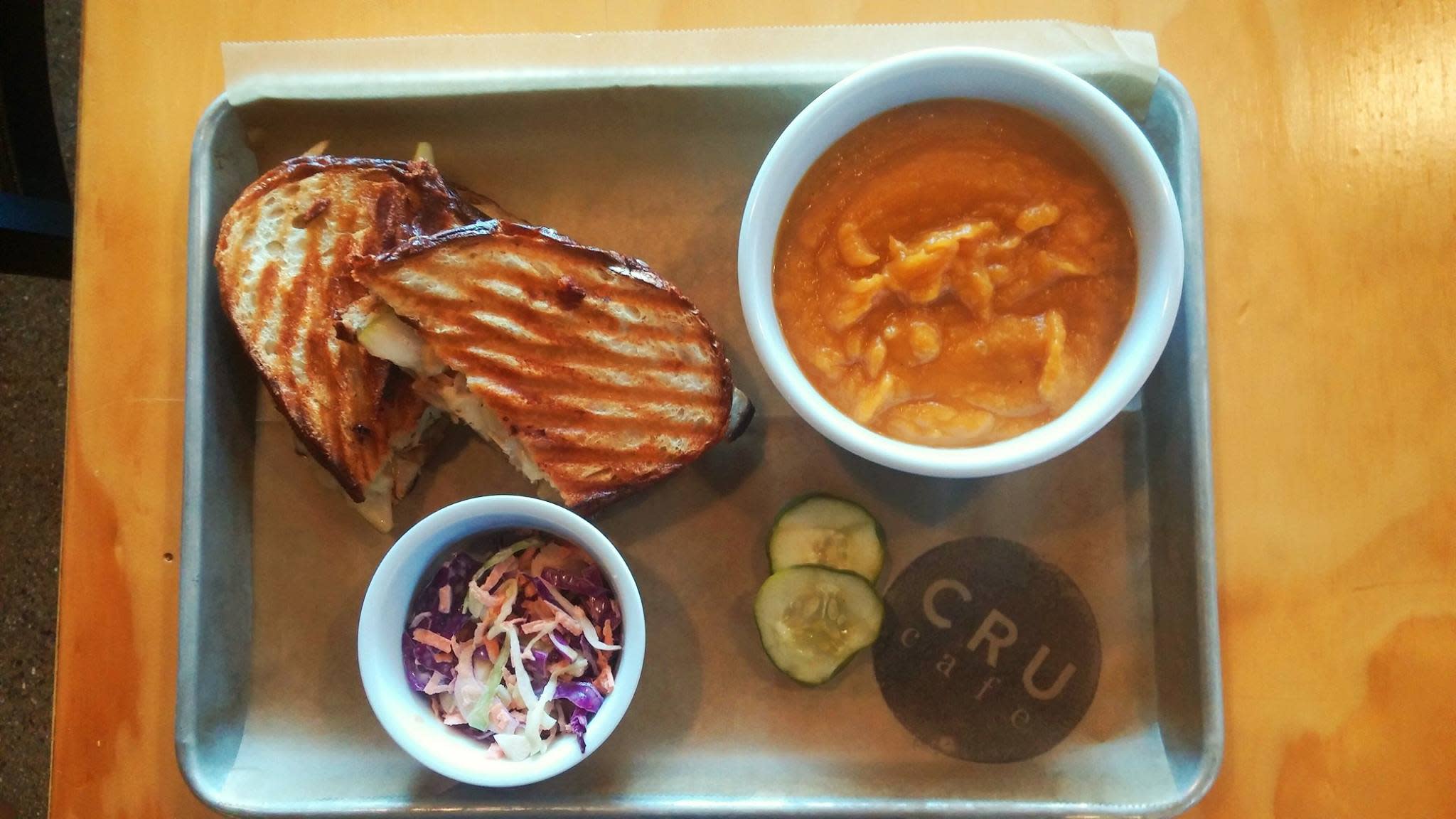 Cru Cafe
Holiday Open House at International Tennis Hall of Fame Donate a canned good for the local food bank and enjoy free admission to the museum. Saturday, 10 am-5 pm. International Tennis Hall of Fame, 194 Bellevue Ave., Newport. 401.849.3990, Details.
Trinity Church Hosts Gifts for Teens Gifts for Teens is a Christmas outreach program where teens from Trinity Church and other Episcopal parishes raise money to shop for Christmas presents for their peers in need. While the church received a helpful grant from Child and Family this year, they still need help meeting the needs of the teenagers on Aquidneck Island. The teens will do their shopping on Saturday, December 12. Then, on Sunday, December 13, after the 10am service and coffee hour, all are invited to a Pot Luck Lunch Wrapping Party. In addition to a dish to share, make sure to bring wrapping paper, tape, and a pair of scissors! Details.
141 Spring Street, Newport, 401.846.0660
Cru Holiday Cookie Decorating Join Cru Cafe for an evening of holiday shortbread cookie decorating from 3-5 pm On Sunday, December 13. Cookies are free to decorate when you donate a birthday party supply item or monetary donation to benefit The Confetti Foundation! 
One Casino Terrace, Newport, 401.314.0500
Jane Picken's Annual Christmas Film Screening Jane Picken's Christmas film screening of Elf on December 13 will benefit the Martin Luther King Center. Bring a non-perishable food item as your admission to the 1 pm showing and help stock the shelves of our local food pantry. 
Touro Street, Newport, 401.846.5252
Newport Police Department's Letters to Our Troops Join Newport Police Department on Saturday, December 12 from 11am - 3pm at Willys Burger Bar & Rotisserie to craft a holiday letter for our troops serving in our armed forces. Plus, enjoy hot cocoa and sweet treats courtesy of
Willy's Burger Bar, 599 Thames Street, Newport
The Bit Players Friday Night Shows Bring a nonperishable food item to any of The Bit Players' Friday night shows and get your tickets at a discounted rate of $10. All food is donated to the MLK Center. Shows are every Friday at 8 pm. Details.
4 Equality Park Place, Newport, 401.849.3473
More Feel-Good Stories
After coordinating with Newport and Middletown elementary and middle schools, local libraries, Boys & Girls Clubs and YMCAs, Fort Adams Trust collected over 2,100 handmade holiday cards to be delivered to service members in six countries on three continents around the world. Thanks to the United States Postal Service for mailing them free of charge!
Salve Regina University's FYT classes got together to make toys for shelter animals at The Potter League
The third-graders at Forest Avenue School in Middletown donated more than 900 pounds to the MLK Center in Newport during their holiday food drive.