There's so much to be excited about on our Classic Coast this month. From the return of Newport Burger Bender, Newport's best burger competition featuring 30 tempting burgers from area restaurants with the chance to vote your favorite, to a farm to vine dinner, multiple ice bars, disco night, a comedy show and so much more.
Come February 15, don't miss the return of the highly anticipated return of Newport Winter Festival with more than 150 events throughout the city including beach polo, a chili cook-off, a taco takeover and more.  
Sparks start flying in the middle of the month with a lengthy list of romantic things to do for Valentine's Day including romantic retreats at some of our most enchanting hotels, cooking classes, helicopter tours and more.
Our picks for the month below.
❄ Indicates a Newport Winter Festival event.
NEWPORT BURGER BENDER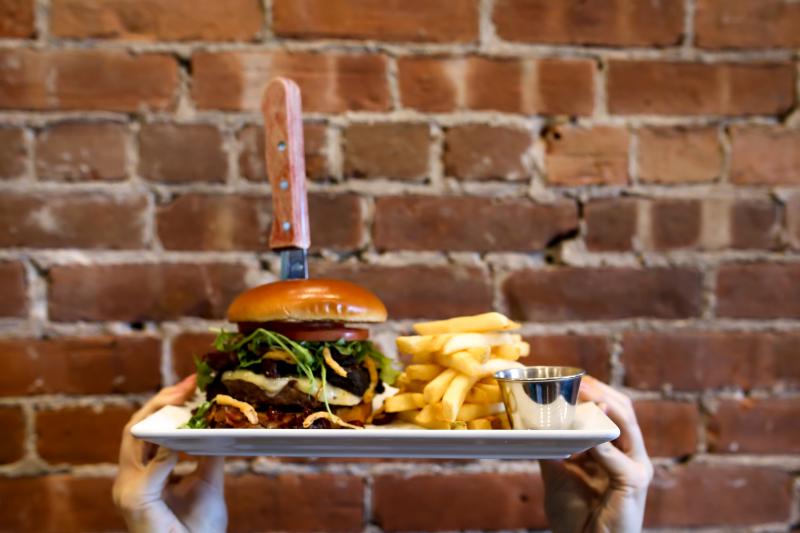 When: February 15 - 24
Where: Throughout Newport
The annual "best burger" contest returns February 15 - 24 as 30 restaurants throw their best burger into the foodie gauntlet in hopes of being crowned the winner. Contenders range from beefy burgers featuring local Aquidneck Farms beef (Brix at Newport Vineyards) to prime dry aged beef with Gruyere and house stake sauce (The Grill at Forty 1 North). There's also a bevy of creative entries including a Wagyu beef burger with butter sauteed lobster, truffle aoili and Gruyere (22 Bowen's Wine Bar & Grille).
NEWPORT VINEYARDS SPEAKEASY SOIREE
When: February 15
Time: 7:00 - 10:00 PM
Where: Newport Vineyards
Sip, savor and swing into wineterfest weekend; dance the night away with Miss Katie Kleyla and a Speakeasy Jazz Band, wine, prohibition style cocktails and handcrafted light fare. Speakeasy attire and flare encouraged.
NEWPORT WINTER FESTIVAL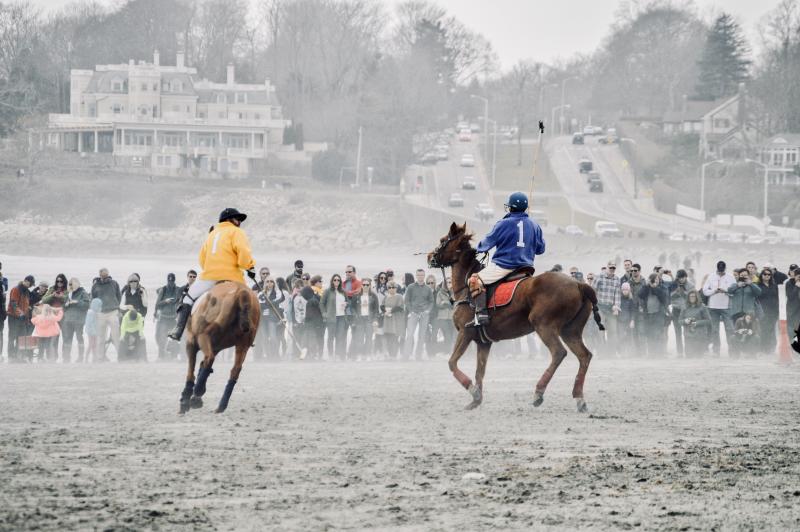 When: Friday, February 15 - Sunday, February 24
Where: Throughout Newport
The 31st Annual Newport Winter Festival returns with 10 days of live music, foodie contests, kid-centric activities and more on The Classic Coast on February 15 - 24, 2019. Touted as New England's largest winter extravaganza, Newport Winter Festival offers more than 150 events. Spice things up with the renowned chili cook-off, make your own perfume, horseback ride on the beach or bundle up and head over to Polar Pineapples at Gurney's for an ice bar with a front row seat to picturesque views of Narragansett Bay in the winter.
NEWPORT VINEYARDS ANNUAL WINETERFEST

When: Saturday, February 16 - Sunday, February 17
Time: 12:00 - 5:00 PM
Where: Newport Vineyards
Celebrate the season at the 23rd Annual WINEterfest Weekend. Two days full of grape stomping, wine tasting and beer tasting (with new onsite brewery Taproot Brewing Co.) Enjoy live music while sipping at the Ice Wine Bar and savoring food created by scratch from the culinary team. Feeling competitive? You could be called to compete in the Grape Stomp Competitions! 
❄ POLAR PINEAPPLES ICE BAR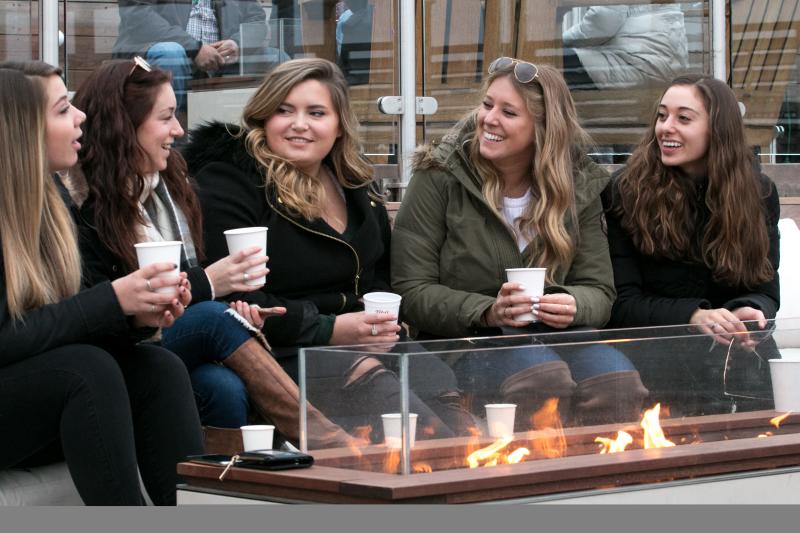 Date: Friday, February 15 - Saturday, February 16
Time: 3:00 - 11:00 PM
Where: Gurney's Newport Resort
Pineapples outdoor bar at Gurney's will be transformed again this year for the 4th annual Polar Pineapples! Try a signature infused cocktail or specialty hot drink (alcoholic and non-alcoholic options available) while enjoying views of the bay. This year we will have a variety of ice sculptures and an ice luge.
❄ ANNUAL CHILI COOK-OFF
When: Saturday, February 16
Time: 11:00 AM - 3:30 PM
Where: Gurney's Newport Resort 
Winter heats up as area restaurants and caterers compete to see who has the best chili in town!  Bring your appetite, sharpen your taste buds, and join in the fun as you choose your favorite chili.
VINEYARD VINYASA WINTER YOGA
When: Tuesday, February 19
Time: 5:45 - 8:00 PM
Where: Newport Vineyards
Un-wine-d with a yoga class unlike any other. Held at Newport Vineyards and presented by Thames Street Yoga, embark on a 1 hour and 15 mins yoga class, followed by a Newport Vineyards wine tasting.
DISCO NIGHT AT OCEANCLIFF
When: Friday, February 22
Time: 7:00 PM - 12:00 AM
Where: OceanCliff
Revisit Newport in the 70's with a Tribute to Shamrock Cliff. Featuring DJ Corey Young and special guest DJ Bob Frione. Arrive dressed in your best '70s attire, prizes for best dressed male and female. Enjoy passed hors d'oeuvres, a dinner buffet and a cash bar featuring disco-era favorites, Harvey Wallbangers and Grasshoppers.
❄ WINTER FESTIVAL COMEDY SHOW
When: Friday, February 22
Time: 8:30 PM
Where: Gurney's Newport Resort
Comedian Tom Cotter has taken the comedy scene by storm since finishing as runner-up and becoming the Breakout Star from Season 7's "America's Got Talent." He lost to a dog act, but don't hold that against him; Tom was the first comedian ever to be a finalist on the show and was the highest finishing human being on the show that year. 
FARM TO VINE DINNER
When: Saturday, February 23
Time: 6:00 - 9:00 PM
Where: Newport Vineyards
Enjoy an evening dining with the makers: wine, beer and farms. Enjoy a VIP behind the scenes tour of the brewery with owner/brewmaster John Nunes and brewer Kevin Beachem, followed by an in-depth tour of the winery with 30-year winemaker George Chelf, concluded with a peek inside the kitchen with Executive Chef Andy Teixeira. Indulge in a wine and beer tasting, then dine with makers and farmers for a multi-course dinner from Wishing Stone Farm, Simmons Organic Farm, Hopkins Southdowns and Wild Atlantic Scallops; all crafted by our Executive Chef Andy Teixeira and his culinary team.
❄ BEACH POLO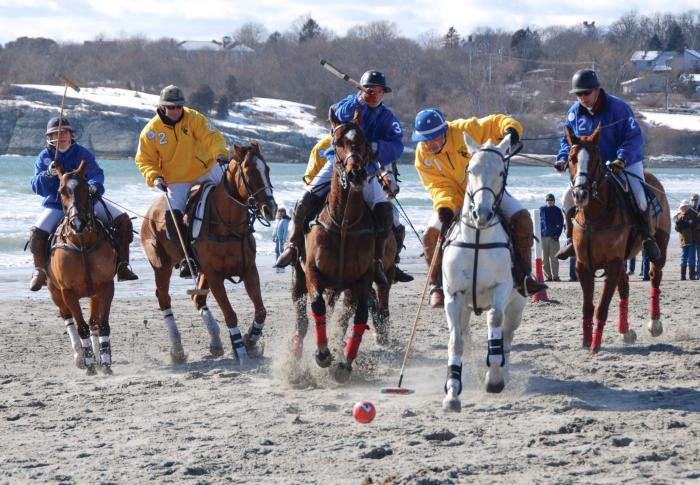 When: Saturday, February 23 - Sunday, February 24
Time: 3:00 PM
Where: Easton's Beach
Enjoy the spectacle of horsemanship and breathtaking views of Newport's renowned beaches while ponies and players partake in a polo match on the sand.
❄ MAC & CHEESE SMACKDOWN
When: Saturday, February 23
Time: 11:30 AM - 3:30 PM
Where: Gurney's Newport Resort
Area restaurants compete with their best mac & cheese. Taste test your way through them all.
GETAWAY PACKAGES
Warm your soul and ease your mind with winter getaway packages perfect for a little r&r.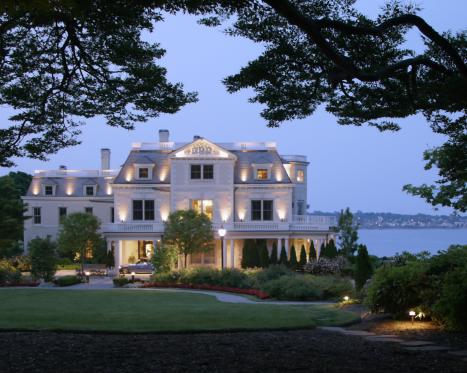 GET SOCIAL
Tag your photos #TheClassicCoast for the chance to be featured on our accounts.