There's so much to be excited about in our City by the Sea this month. From the return of Newport Burger Bender, Newport's best burger competition featuring 30 tempting burgers from area restaurants with the chance to vote your favorite, to jazz dinners, free yoga series and more, we are so busy.
Come February 16, don't miss the return of the highly anticipated return of Newport Winter Festival with more than 150 events throughout the city including the ice bars, beach polo, a chili cook-off and more.  
Sparks start flying in the middle of the month with a lengthy list of romantic things to do for Valentine's Day including romantic retreats at some of our most enchanting hotels, cooking classes, helicopter tours and more.
Our picks for the month below.
❄ Indicates a Newport Winter Festival event.
NEWPORT BURGER BENDER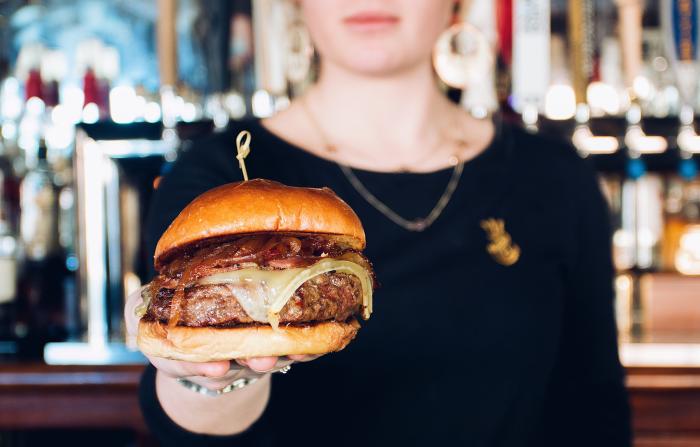 When: February 16 - 25
Where: Throughout Newport
Details: Our annual "best burger" contest returns February 16 - 25 as 30 restaurants throw their best burger into the foodie gauntlet in hopes of being crowned the winner. Contenders range from beefy burgers featuring local Aquidneck Farms beef to prime dry aged beef with butter poached lobster, roasted tomato and parmesan. Savor a bevy of creative entries including a double burger with chourico, bacon and cheddar loaded potato skins as the bun, a 1/2 pound burger stuffed with Oaxaca cheese & grilled jalapeno, served on a toasted local bun with shaved lettuce, beef and pork ancho chili and avocado crema and more.
NEWPORT VINEYARDS SPEAKEASY SOIREE
When: February 16; 7:00 - 10:00 PM
Where: Newport Vineyards
Details: Sip, savor and swing into wineterfest weekend; dance the night away with Miss Katie Kleyla and a Speakeasy Jazz Band, wine, prohibition style cocktails and handcrafted light fare. Speakeasy attire and flare encouraged.
NEWPORT WINTER FESTIVAL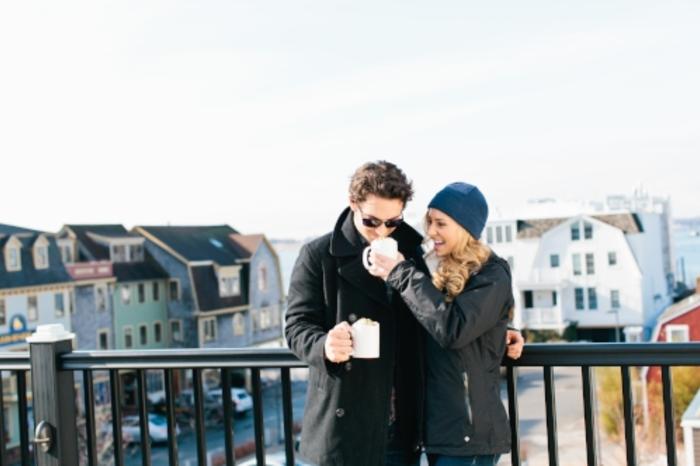 When: February 16 - 27
Where: Throughout Newport
Details: The 30th Annual Newport Winter Festival returns with 10 days of live music, foodie contests, kid-centric activities and much more throughout Newport County from February 16 - 27, 2018. Touted as New England's largest winter extravaganza, Newport Winter Festival offers more than 150 events. Spice things up with the renowned chili cook-off, make your own perfume, horseback ride on the beach or bundle up and head over to Pineapples for an ice bar with a front row seat to picturesque views of Narragansett Bay in the winter.
COCKTAILS AND JAZZ
When: February 15 & February 22; 6:30 PM
Where: The Vanderbilt Grille
Details: Join Grace Vanderbilt for an evening of colorful cocktails, delicious cuisine and extraordinary Jazz. Resident Jazz band, MSD Trio, set the mood as you savor decadent food. Space at the bar and in the restaurant goes quickly so be sure to book ahead.
NEWPORT VINEYARDS 22ND ANNUAL WINETERFEST

When: February 17 - 18
Where: Newport Vineyards
Details: Two days full of grape stomping, ice wine bar tasting goodness. Enjoy live music from Little Compton Band, while sipping wine and from the ice bar and noshing on food created by scratch.
FREE FOUNDATIONS OF YOGA SERIES
When: Dates vary all month long
Where: Newport Community Yoga, 312 Broadway
Details: Explore the foundations of yogic philosophy breathing meditation and basic shapes in this on going Saturday series. Whether you are brand new to yoga or you would like to revisit the foundations of the practice, each class focuses on a different part of the practice in a small group setting. The classes are cumulative with each building upon the last. attending the entire series or as many as possible is suggested to get the most of our the experience.
❄ POLAR PINEAPPLES ICE BAR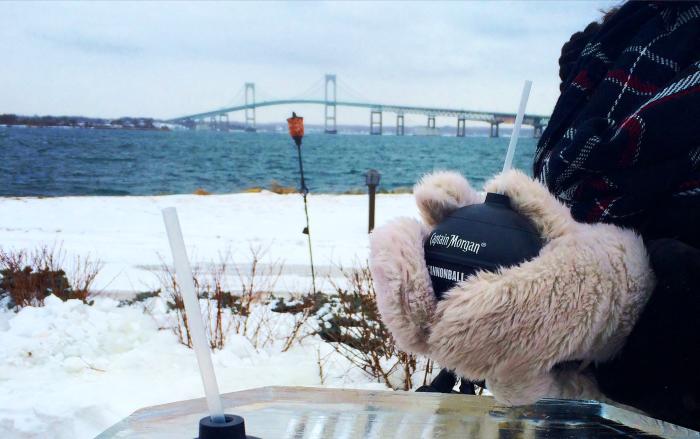 Date: Friday, February 16 - Saturday, February 17
Time: 3:00 - 9:00 PM
Location: Gurney's Newport Resort
Details: Try a signature infused cocktail or specialty hot drink (alcoholic and non-alcoholic options available) while enjoying views of the bay alongside ice sculptures and an ice luge.
❄ 23RD ANNUAL CHILI COOK-OFF
When: Saturday, February 17; 11:00 AM - 3:30 PM
Where: Gurney's Newport Resort 
Details: Winter heats up as area restaurants and caterers compete to see who has the best chili in town!  Bring your appetite, sharpen your taste buds, and join in the fun as you choose your favorite chili!  Enjoy Sam Adams specials.
❄ BEACH POLO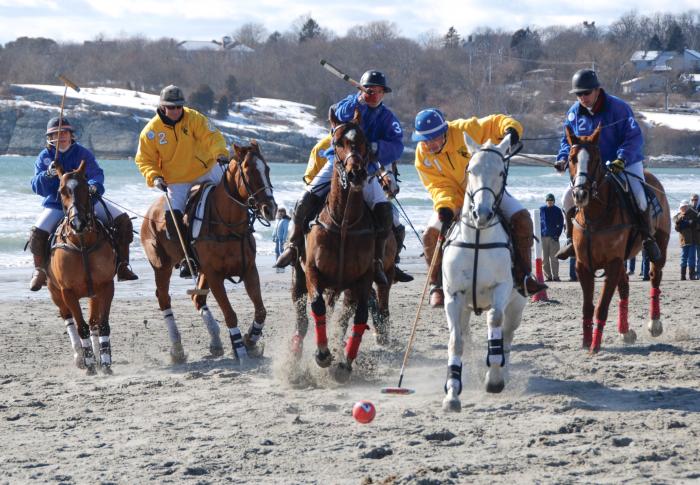 When: Saturday, February 17 - Sunday, February 18; 2:30 PM
Where: Easton's Beach
Details: Enjoy the spectacle of horsemanship and breathtaking views of Newport's renowned beaches while ponies and players partake in a polo match on the sand.
VINEYARD VINYASA
When: February 20; 5:45 - 8:00 PM
Where: Newport Vineyards
Details: Un-wine-d with a yoga class unlike any other. Held at Newport Vineyards, embark on a 1 hour and 15 mins yoga class taught by Thames Street Yoga, followed by a Newport Vineyards wine tasting.
13TH ANNUAL ILLUMINATED GARDEN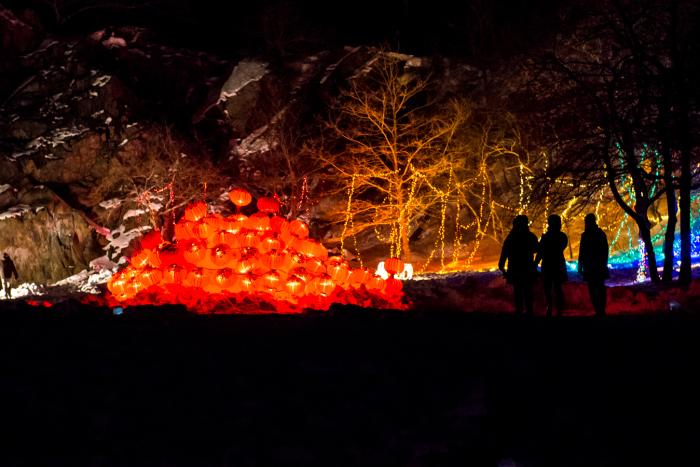 When: Thursday, February 22; 6:00 - 9:00 PM
Where: Ballard Park
Details: Thousands of lights displayed in the three-acre quarry meadow. 
COLONIAL CAREER FAIR: A LIVING HISTORY FAIR
When: February 24; 10:00 AM - 1:00 PM
Where: Newport Colony House, Washington Square
Details: In the mid-18th century, Newport was the fifth wealthiest city in colonial America. What jobs were people doing that helped the city become so successful? Join the Newport Historical Society to learn how people made their living as costumed interpreters portray different occupations that would have been present in this seaport. 
GETAWAY PACKAGES
Warm your soul and ease your mind with winter getaway packages perfect for a little r&r.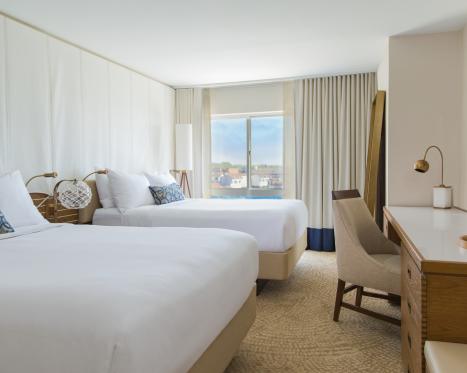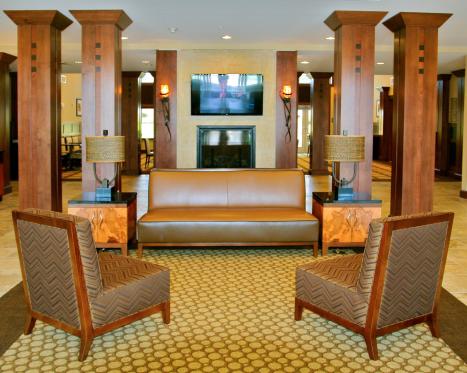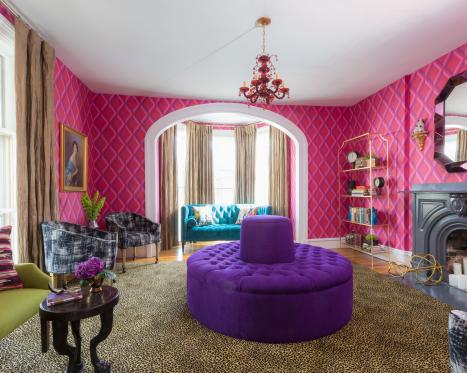 EXPLORE
Save on these unique experiences perfect for a day, evening or entire weekend of exploration.
GET SOCIAL
Tag your photos #NPTrightnow for the chance to be featured on our accounts.