Ever heard of a marine microbe? They are tiny, but important creatures that produce half the oxygen we breathe, serve as the source of food for all marine life from fish to whales, and are helping to mitigate the effects of climate change!
They are vital to our very existence and yet so small we often need a microscope to see them. 
Starting May 15, The Redwood Library will be hosting an inspiring photography exhibit created by Bigelow Laboratory for Ocean Sciences, the only independent research laboratory in the world that focuses on microbial oceanography, and brought to Newport by Sailors for the Sea. Tiny Giants: Marine Microbes Revealed on a Grand Scale will feature large-scale exquisite photographs, highlighting the intricate beauty of these invisible marine organisms. Salps, diatoms, dinoflagellates, and many other marine creatures are brought to life in dramatic photographs. The exhibit will feature information about each microbe, explain their importance in how the ocean functions, and highlight the many essential contributions made by marine microbes to the planet. Fun for adults and children alike, don't miss it before they swim out of town on June 19.
DETAILS
The library is open Monday through Saturday from 9:30am - 5:30pm, and Wednesdays until 8:00 pm. Sunday hours are 1:00 - 5:00 pm.
Cost: $10 for adults, free for children 18 and under. Note: on Sunday, June 5th the exhibit will be free for everyone.
Tickets: For sale at Redwood Library & Athenaeum. 
For more information, visit redwoodlibrary.org
Special Events For World Oceans Day, Wednesday June 8
World Oceans Day is the United Nations-recognized day of ocean celebration and action. In addition to the exhibit, the organizations will host two exciting events in celebration.
World Oceans Day Summit: Lessons from Narragansett Bay to the Global Ocean.
The summit will provide an overview on the current state of our global ocean beginning at 9:30 am, followed by a discussion on how the success story of Narragansett Bay can be used to improve waters worldwide. Speakers from environmental, academic and government institutions will share how they are taking action to make a difference in the Ocean State and beyond. Tickets are $10 and include entrance to the exhibit. 
Speakers will include:
R. Mark Davis, President of Sailors for the Sea
Professor Dennis Nixon, RI Sea Grant Director, GSO-URI
Dr. Graham Shimmield, Executive Director, Bigelow Laboratory for Ocean Sciences
Dr. Candace Oviatt, Professor GSO-URI
Janet Coit, Director, RI DEM
Jonathan Stone, Executive Director, Save the Bay
Dr. Shelley Brown, Education Director, Sailors for the Sea
Tiny Giants at Night: Science, Art & Cocktails
This exciting evening event in honor of World Oceans Day will feature a special opportunity to meet the scientists behind the Tiny Giants exhibit and learn about the many important contributions made by marine microbes to the planet. The scientists will also share how they created the photographs. Tickets are $30 and include exhibit, local brews, wines & spirits, and hors d'oeuvres.
Due to the size of the 269-year-old library, space is limited so purchase your tickets today.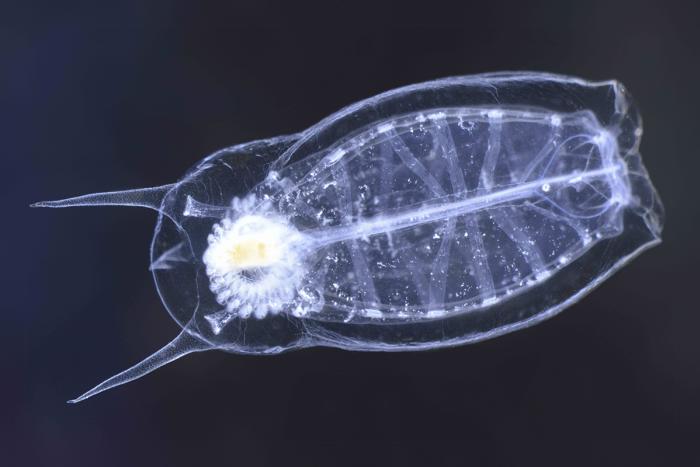 Credit: Dr. Nick Record, Bigelow Laboratory for Ocean Sciences with funding provided by the National Science Foundation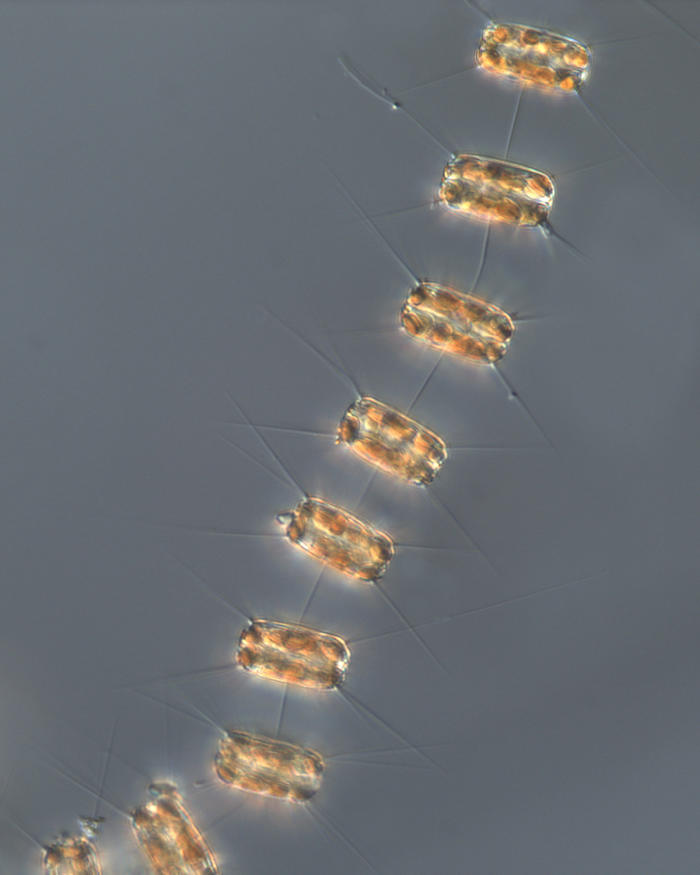 Credit: Dr. Peter Countway, Bigelow Laboratory for Ocean Sciences with funding provided by the National Science Foundation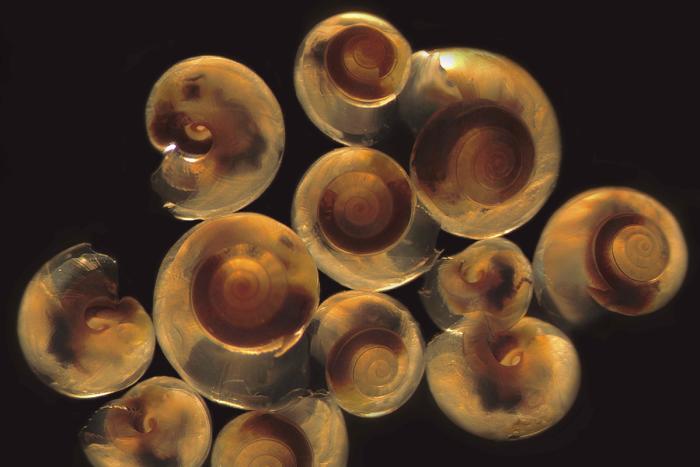 Credit: Laura Lubelczyk, Bigelow Laboratory for Ocean Sciences in collaboration with Dr. Erica Goetze, University of Hawaii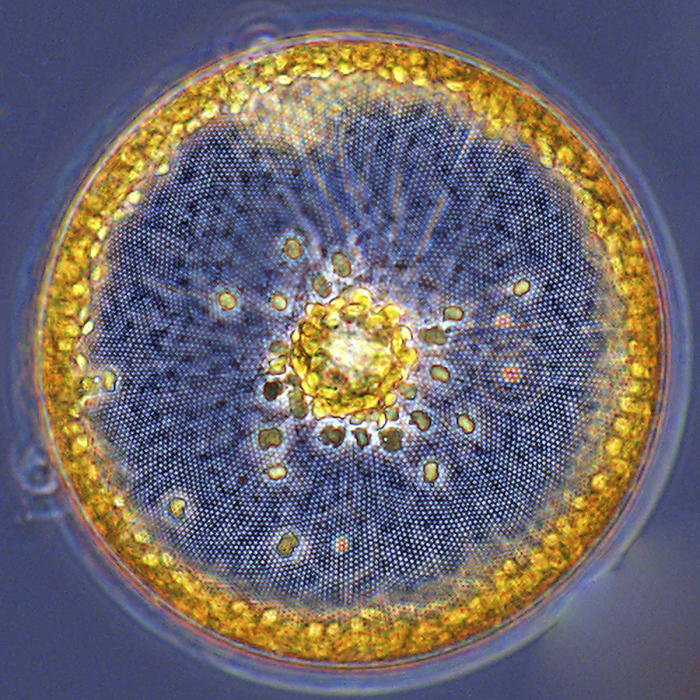 Credit: Dr. Peter Countway, Bigelow Laboratory for Ocean Sciences with funding provided by the National Science Foundation  
The featured image of this post was provided by Dr. Peter Countway, Bigelow Laboratory for Ocean Sciences with funding provided by the National Science Foundation