August 6: newportFILM Outdoors - Peggy Guggenheim: Art Addict Join newportFILM for a documentary screening of Peggy Guggenheim: Art Addict. 7pm: Pre-film live music with Francesca Blanchard. 8:15pm: (sunset) Film begins. 9:50pm: Post-film discussion with Director Lisa Immordino Vreeland, moderated by Caryn James, a regular contributor to The Wall Street Journal. Suggested Donation: $5. BYO picnic, blanket & chairs. Food vendors on site with food for purchase. Rain Venue: Casino Theater, 9 Freebody Street, Newport. August 7: Family Fun Friday at Blithewold Mansion, Gardens & Arboretum Bring a picnic, a blanket to sit on, and enjoy the show! Each week, bring the kids to dance and sing along to a variety of educational and interactive musical performances. After the performance from 11am-noon, there will be a fun nature-inspired craft activity, face painting, and free slices of pizza (1 per person) from noon-1pm. August 7: Ball Carnaval - Newport Polo Charity Gala Newport Polo's 2015 season will reach its social highlight when the Brazilian Polo Team sets the stage for Ball Carnaval, the Polo Club's 15th annual charity gala at Rosecliff, one of Newport's famed Bellevue Avenue mansions. The annual black tie gala will support Roger Williams Park Zoo's new Amazon tropical rainforest building. Celebrations continue the following day at the Newport International Polo Series, featuring USA vs. Brazil. August 8: Live Jazz Saturday at Greenvale Vineyards Pack a picnic and join Greenvale Vineyards for live jazz every Saturday from 1-4pm.
August 9: Great Gatsby Movie Experience Start your morning watching Robert Redford and Mia Farrow star in this Award-winning 1974 movie at the Jane Pickens Theater - a magnificent historic theater that was actually a part of Newport life in the 1920s. Then stroll the beautiful grounds of the Rosecliff Mansion - where The Great Gatsby was filmed - and experience for yourself how high society lived and loved.
August 12: Schooner Aurora Lobster Boil and Sunset Sail Does it get anymore New England than a lobster boil followed by a sail through Newport Harbor at sunset? We think not. Dinner starts at 5pm. Sail departs at 6:30pm. Call for reservations 401-849-6683. August 13: Fashion Festival & Shopping Showcase Held from 3-7pm at Fort Adams State Park, the Fashion Festival and Shopping Showcase will feature style and glamour for fashion lovers including apparel and accessories as well as music, art, food and drink. August 14: Bob Marley at the Newport Comedy Series Bob Marley returns to the Newport Comedy Series after a five-year absence. The comedian has appeared on Letterman, Conan, in his own Comedy Central standup special and as Detective Greenly in The Boondock Saints and The Boondock Saints II. August 15: 17th Annual Newport Storm Luau at Fort Adams State Park The 17th Annual Luau to Benefit the Fort Adams Trust returns with live music, performers, food and Newport Storm Beer, Thomas Tew Rum, Newport Stormie's and Mai Tais! Tickets are $10 in advance and $20 at the door. All ticket sale proceeds go to the Fort Adams Trust. August 19: Blithewold's Music at Sunset - Panoramic View Spread out a blanket and unpack your picnic basket, soak up the warmth of the summer sun and enjoy the sunset over Narragansett Bay, all while savoring a live musical performance. 5pm - Grounds open for pre-concert picnic set-up, croquet, and lawn games 6pm-8pm - Concert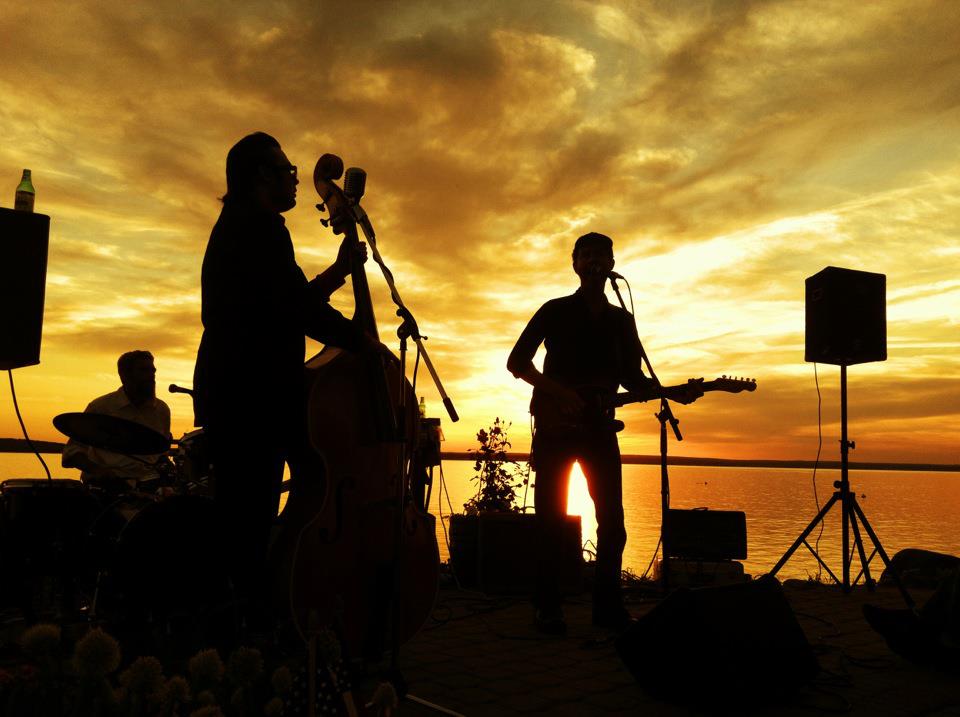 August 20: A Weekend of Coaching Members of the Coaching Club from around the country will bring their historic coaches and their teams of trained carriage horses to Newport to display the art and sport of coaching. August 21: 2015 Herreshoff Classic Rendezvous & Regatta The annual Herreshoff Classic Regatta draws participants from around the world. A wonderful mix of big boats and one-designs gather for a weekend of fun racing and social events. Relax on the waterfront the evening before the races for the Living Boat Show. Enjoy cocktails on the waterfront, take a close look at the competing boats, and check-in early for races. August 22: 6th Annual Newport SUP Cup A family fun standup paddle race for a great cause based at the historic Newport Shipyard. Paddlers will navigate 3 or 6 mile courses around Goat Island, passing the Newport Harbor Lighthouse, Newport Bridge and other landmarks. The Newport Harbor is home to some of the largest, fastest, and most beautiful new and restored ships, sailboats, and yachts in the world.
August 28: The Wasted Talent Show at Hope Underground Newport's hottest monthly stand up comedy show at Hope Underground featuring comedians from Comedy Central, Conan, MTV, VH1, and the best local new talent in New England. August 30: 8th Annual Lobster Festival The Seamens Church Institute will hold their Annual Fundraiser, Rock The Docks, at Fort Adams State Park featuring a Lobster Fest, music by Tropical Beat, and silent and live auctions. Call for tickets - 401.847.4260