Dubbed among the most romantic cities for winter travel via TripAdvisor, and home to America's Most Romantic Hotel in the Country, our City by the Sea has romance down pat. From a table for two next to the roaring fire or a weekend brimming with enchantment, Newport has everything you need for a day, a night or an entire weekend long of sweetness.
These tempting menus, exciting events and luxurious hotel packages are perfect for a romantic rendezvous for two.
UNWIND
Relish in tranquility and the love of your sweetheart with these unique Valentine's Day packages for two.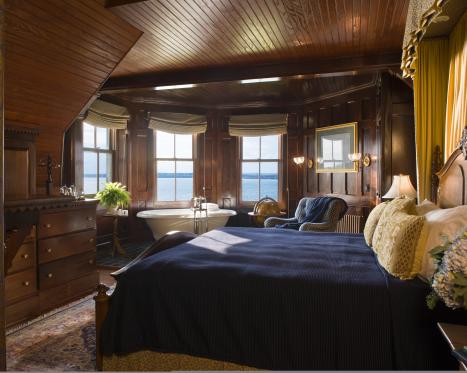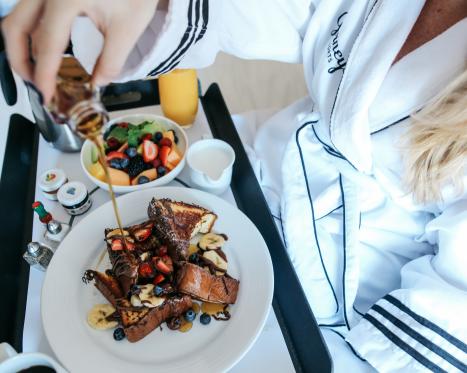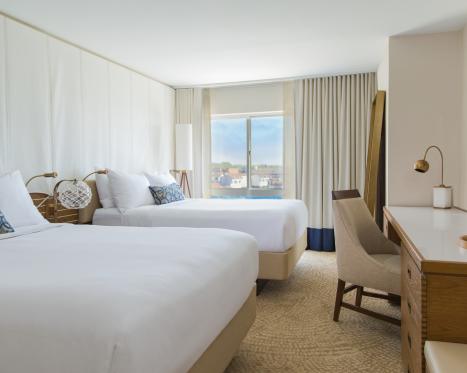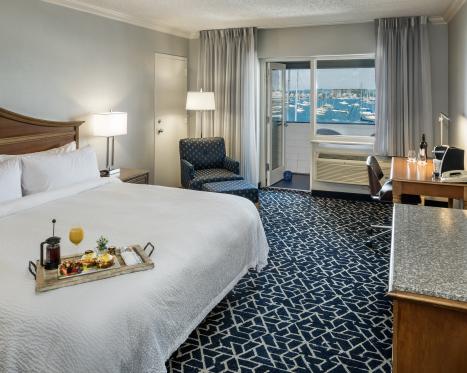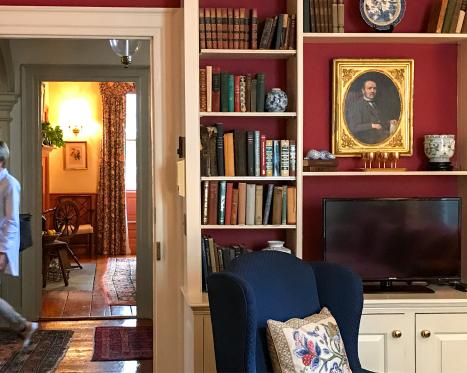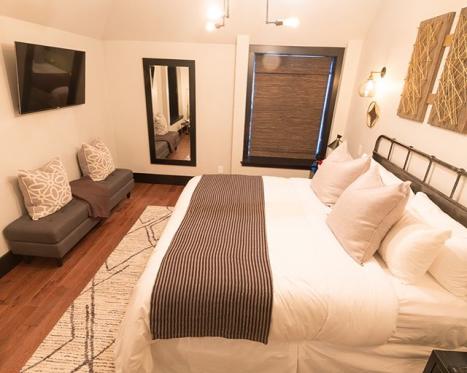 Valentine's Day Stay & Dine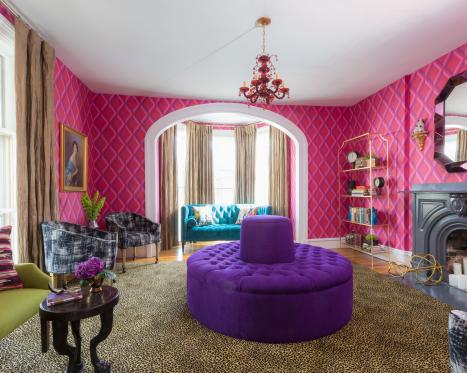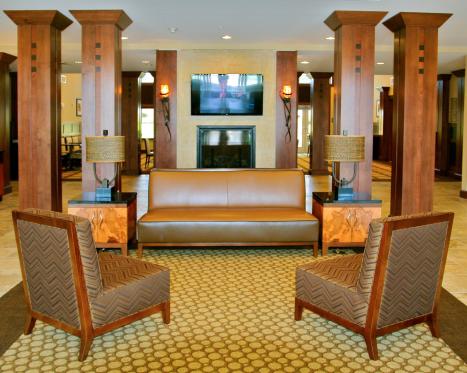 EXPERIENCE
From cooking classes to helicopter tours and massages for two, these experiences are perfect for a little (or a lot) romancing.
Cooking Class: Scratch Series: Sweet & Savory
Heat things up (literally) at Newport Vineyards with Executive Chef Andy Teixiera and his team inside the kitchen as you learn the step-by-step process to using chocolate for chocolate-rubbed short rubs and flourless chocolate cake. Wine and light fare made from your creations includes.
Date: Thursday, February 15
More information
Water Journey
Known as hydrotherapy, the water journey experience applies water in the form of hot, cold, steam and ice to help stimulate the circulatory system and detoxify the body. This system has been used by cultures around the world for thousands of years. You'll travel through various pools and saunas for ultimate healing and cleansing. Your journey will include:
Epsom Salt Pool – 104 degrees
Dead Sea Salt Pool – 98 degrees
Cold Plunge Pool – 55 degrees
Aromatherapy Steam Room
Full Spectrum Infrared Sauna
Traditional Dry Sauna
Relaxation Room
Cozy Cocktail Den
Cozy up at Grace Vanderbilt's cozy cocktail den every evening between 5:00 PM and 6:00 PM on the outdoor terrace for cocktails and s'mores around the fire. Enjoy a warm cocktail created by master mixologist, Christina Mercado while relaxing by the fire and savoring a delicious s'more under a blanket.
S'mores & blankets: complimentary for house guests; $10 per person for non-resident guests
More information
Helicopter & Vineyard Tour
Helicopter and vineyard packages include a helicopter tour, tasting and logo wine glass starting at $165 per couple. Looking to up the romance? The Newport Sky Proposal Package offers a smooth, romantic ride over beautiful Aquidneck Island with a bottle of champagne, flowers, and a proposal beach banner starting at $200 per person. 
Cooking Class: Happy, Healthy Raw Cacao Desserts & Treats
Newport Cooks
Put a little spice in your Valentine's Day during this hands-on cooking class taught by Chef Leah Rosin-Pritchard creator of Leah's Recipe vegan, raw snacks and treats and Nola Ganem importer of 100% ceremonial grade Cacao from the Cloud Forest of Guatemala. Learn to make delicious raw cacao based treats and desserts chosen to delight you. Cacao is noted for opening the heart and creating feelings of bliss when sipped or eaten.
The Menu:
Cacao mint bark
Cacao mousse cake
Cacao fudge
Warming cacao drink
Wine tasting
Date: Friday, February 9; 6:00 - 9:00 PM
More information
Warm River Stone Couples Massage
The Spa at Newport Marriott
This relaxing full-body massage utilizes smooth riverbed basalt stones and warm oil for a profoundly calming and unique experience. The combination of hand and stone massage, heated stone placement and pressure opens the pathways and improves circulation. Detoxification is increased, encouraging a healing response deep within the body's system. 
INDULGE
Specially crafted menus full of decadent dishes with a side of enchantment. 
EXPLORE
Romantic events perfect for a day, night or weekend full of enchantment. 
The Wines of Maison Louis Jadot
Date: Sunday, February 11
Time: 1:00 - 4:00 PM
Location: The Spiced Pear at The Chanler
Details: Impeccably crafted cuisine paired with the wines of Maison Louis Jadot make for the perfect Sunday afternoon in Newport. Our first tasting event of 2018 focuses on this legendary vineyard founded in 1859. Christian Dalbavie, the French Portfolio Northeast Manager for Kobrand Corporation will lead this presentation. Kobrand is a leading importer of fine wine in the United States with hand selected brands representing virtually every major wine region in the world. 
Valentine's Date Night Movie
When: Wednesday, February 14; 7:00 PM
Where: Newport Car Museum
Admission: Free for members, $8 per person, includes chocolates, popcorn & drinks
Details: Enjoy Valentine's Day with your beloved at Newport Car Museum with a film screening of Francis Ford Coppola's Tucker starring Jeff Bridges, including chocolate, popcorn and drinks.
FERMENTATION CLASS: SPARKLING WINE
When: Wednesday, February 14; 6:30 PM
Where: Forty 1 North
Admission: $35 per person
Details: Join Forty 1 North at the Oval Bar for an evening of sipping and savoring sparkling wines. From the sparkling Prosecco of Italy to the Spanish Cava and French Champagne, you'll enjoy the best of sparkling from all over the world. A perfect way to spend Valentine's Day. Each wine will be accompanied by a light food pairing. 
Newport Vineyards Speakeasy Soiree
When: Friday, February 16; 7:00 - 10:00 PM
Where: Newport Vineyards
Admission: $40 in advance ($43 at the door) $35 for Cru Club members, includes light fare and welcome glass of wine.
Details: Sip, savor and swing into an evening of music and romance during WINEterfest weekend with the Speakeasy Soiree. Dance the night away with music from the New Providence Big Band, a welcome glass of wine and handcrafted light fare. Speakeasy attire and flare encouraged.
Fire & Ice Bar
Dates: Friday, February 16 - Saturday, February 17
Time: 4:00 - 8:00 PM
Location: Hotel Viking
Details: Hotel Viking's Courtyard will feature an ice bar, fire pits & blankets. Enjoy invigorating cocktails crafted by mixologists. Cash bar.
Friday Night Funnies with The Bit Players
Date: Friday, February 16
Time: 8:00 PM
Location: Firehouse Theater, 4 Equality Park Place, Newport
Details: Laugh the night away together with RI's most award-winning improv comedy troupe. BYOB.
Newport Vineyards 22nd Annual Wineterfest
Date: Saturday, February 17 - Sunday, February 18
Time: 12:00 - 5:00 PM
Location: Newport Vineyards
Details: Two days full of grape stomping, ice wine bar tasting goodness. Enjoy live music from Little Compton Band, while sipping wine and from the ice bar and noshing on food created by scratch.
Rhody Beer & Cheese Pairing
Date: Friday, February 16 - Sunday, February 19 
Time: 6:30 - 7:30 PM; 8:00 - 9:00 PM
Location: Newport Storm Brewery 
Details: Newport Storm Brewery and Narragansett Creamery are teaming up to bring the best of local flavor. Experience a beer and cheese pairing with five locally brewed beers and five locally made cheeses to show off the best Rhode Island artisan agriculture has to offer.  These events start promptly, so plan to arrive 15 minutes before the event.
Polar Pineapples Ice Bar
Date: Friday, February 16 - Saturday, February 17
Time: 3:00 - 9:00 PM
Location: Gurney's Newport Resort
Details: Try a signature infused cocktail or specialty hot drink (alcoholic and non-alcoholic options available) while enjoying views of the bay alongside ice sculptures and an ice luge.
GET SOCIAL
Tag your photos #NPTrightnow for the chance to be featured on our accounts.