In a generation of the next best thing and up and coming social phenomenon, we have a new king in town...and he is not a rookie in this game.  The 90's frenzy Pokémon is back, and ready to get you off your couch and become an actual Pokémon trainer.
Grab your smart phone, put on your walking shoes, and find every last Squirtle, Psyduck, and Pikachu there is to find. But most importantly, be careful when you are playing Pokémon Go...these little creatures tend to be in places that sometimes you shouldn't be...
 

With our busy streets and hot days, we have been noticing something strange that has caught trend here in the City by the Sea...and that is the Pokémon Go Craze. Given the game's popularity and hype (...and downright fun nature) we decided to hop on the Pokémon wagon and ride it all the way to the Visitors Center.
 
Follow us, while we share with you a Newport guide to Pokémon Go. This week we are taking you to our fashion forward star, Brick Market Place.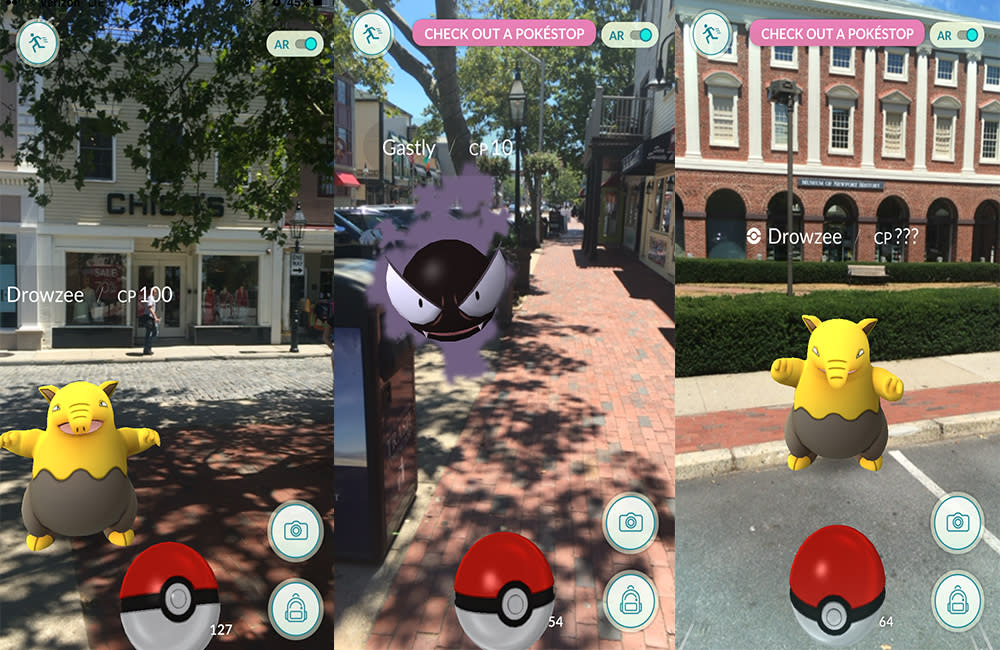 PokéStops
The Hurdy Gurdy Statue
Panini Grill
Multi-level H20 Dispenser
Brick Layers Memorial Fountain
Outdoor Fireplace
Doris Duke Trinity Church Park
Billings Coggeshall House
Pokémon Gym
(NOTE: we did not create the PokeStops and Gyms, and their names have been gathered directly from the Pokémon Go app).