Twenty years after his debut at the 1995 Inaugural Extreme Games Newport, X Games gold medalist Kevin Robinson (K-Rob) will give an inspiration speech at the New England Festival of Hope, along with former Red Sox World Champion right fielder Trot Nixon on Sunday, September 20th from 5pm to 7pm at Eastons Beach.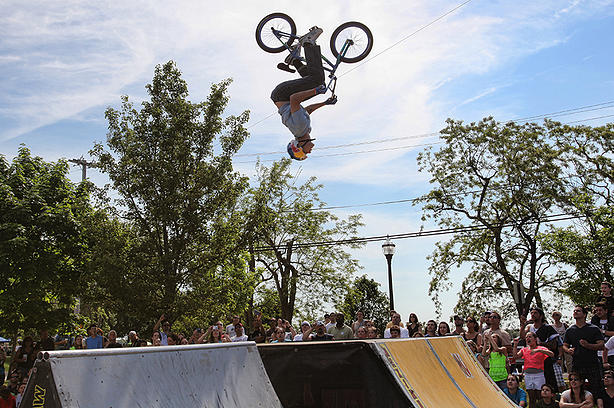 K-Rob, a 10-time X Games medalist and World Record holder, was the first ever to land the double flair (that's BMX talk for two back flips with a 180 degree twist) earning him the title of BMX Vert Best Trick. In 2008, he broke the highest air ever reached on a BMX bike at 27 feet, outscoring the previous record holder by one half-inch. Now retired from the sport, K-Rob serves as a mentor to younger athletes following in his footsteps, conducting school assembly and education programs, and advocating healthy living, perseverance and anti-bullying.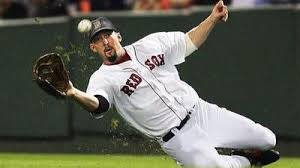 Joining K-Rob on the podium on Sunday will be retired Red Sox World Champion player Trot Nixon. Trot was a member of the 2004 Red Sox team that won the first World Series in 86 years. A Red Sox fixture in the right field for ten years, he is one of the all time most popular players in Red Sox history. The New England Festival of Hope allows people tocome together for a time of new or renewed faith, encouragement, community and fellowship, and will feature live music, a BMX demo, a variety of children's activities, as well as free popcorn and cotton candy. The community event is sponsored by neighboring New England churches: Evangelical Friends Church of Newport, Calvary United Methodist Church, Christ Church, Crosspoint Church, First Presbyterian Church, Graceway Community Church Middletown, Middletown Baptist Church, Mount Hope Church, Portsmouth Evangelical Friends Church, and Portsmouth United Methodist Church.
The New England Festival of Hope
When: Sunday, September 20 5-7pm Where: Easton's Beach, Newport RI Admission: Free