Welcome to Newport, America's first resort where iconic lighthouses and classic sailboats dot the shoreline, while on land, Colonial Architecture, an eclectic food scene, dynamic shopping and charming history await. It's the place where the ocean takes 100 pounds off your shoulders, and for the next 24 hours, it's your oasis. 
If this is your first time in Newport and you're looking for the can't-miss Classics, head on over to our Guide for First-Timers. If you're ready for a day off the beaten path, you're in the right place.
3:00 PM: CHECK-IN
Time to settle in to your home away from home. For an escape in the heart of downtown, check-in to Newport Harbor Hotel & Marina on iconic America's Cup Avenue overlooking Newport harbor. Or, make your way to The Vanderbilt, a private mansion turned luxury boutique hotel that recently underwent renovations for an atmosphere that is rich, warm and lively. Discover a quiet retreat at Hilltop Inn, just off historic Bellevue Avenue, or settle in for a nostalgic retreat at Francis Malbone House, built in 1760 and boasting Queen Anne style furnishings.
Looking for something truly out of the ordinary? Click here for 9 Unique Places to Stay in Newport
Photo: The Vanderbilt
4:00 PM: SUNSET ISLAND TOUR FROM ABOVE
Ready for a true lay of the land? Climb aboard Newport Helicopter Tours for the Sunset Island Tour to explore some of the area's most stunning sites from above. You'll pass the Newport Mansions, Ocean Drive, the Newport Bridge and more on this 20-minute journey through the sky—consider the sunset as your backdrop an added bonus.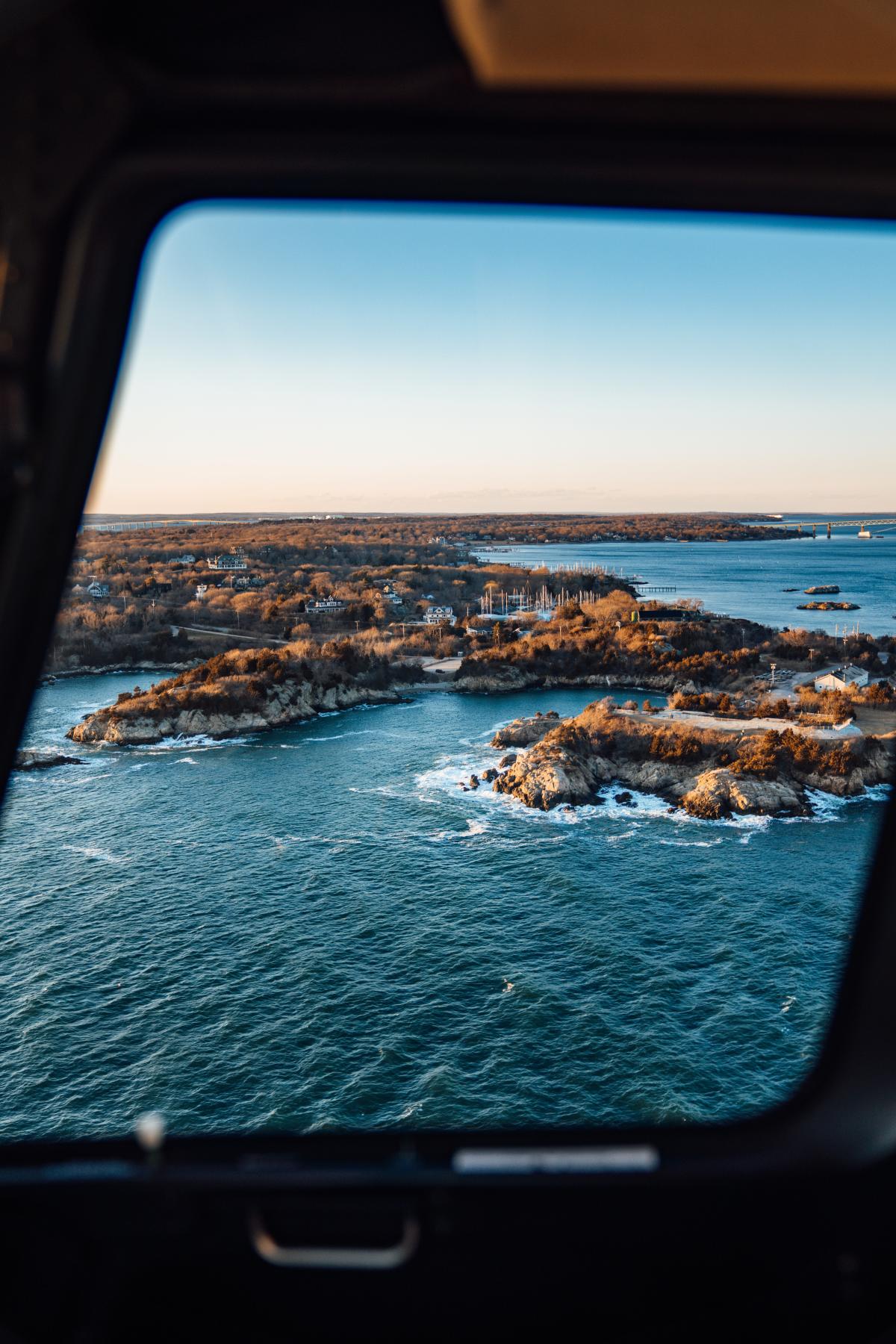 5:00 PM: STROLL DOWNTOWN
Make your way to the heart of downtown on America's Cup Avenue and Thames Street where you'll find a mix of local boutiques, exquisite galleries, eclectic artisans, and award-winning restaurants along historic cobblestone streets and picturesque byways. For pre-dinner drinks and light bites, make your way to Perry Mill Wharf and head downstairs to Surf Club, a casual spot with a rustic open kitchen, warm wood tones and a menu of snacks perfect for sharing (may we recommend the scratch meatballs?). During the warmer months, enjoy an outdoor surf shack located on the bustling sidewalk in the heart of downtown Newport.
7:00 PM: INDULGE IN AUTHENTIC CUISINE—TRAVELER'S CHOICE
VIESTE
This Italian eatery, previously located at 515 Thames Street and now occupying a space on lower Thames Street, is inspired by the coastal town of Viesté in the Apulia region of southeast Italy. The menu here offers classic Italian dishes like eggplant rollatini, gnocchi al pomodoro, and spaghetti and meatballs, and their outdoor courtyard is outfitted in heaters and string lights for al fresco dining through the chillier months.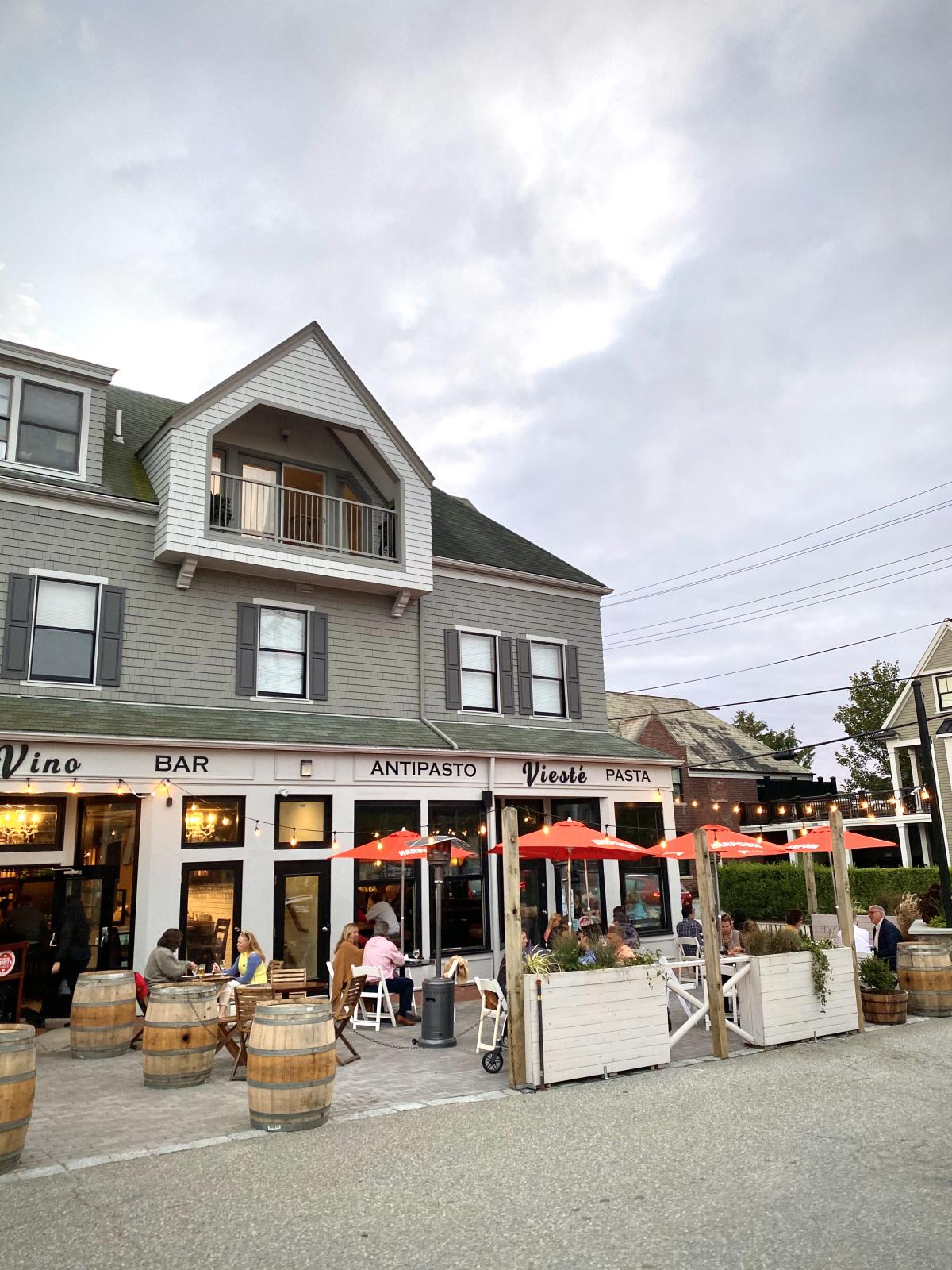 YAGI NOODLES
When you need it most, only the coziest will do. Enter: Yagi Noodles, a handmade ramen spot that originally opened as a pop-up on lower Thames Street, and has since expanded into a permanent space in Long Wharf Mall. You'll find Chef Basil Yu at the helm serving up specialty ramen bowls with experience he garnered from traveling to Japan and Southeast Asia. The result? Authentic cuisine that's out of this world.
***
8:30 AM: START YOUR DAY
Good morning, ready for breakfast? Whether you're a die-hard French toast lover or you always find yourself with a hankering for something savory, Newport has some of the best breakfast dishes around. Head over to Franklin Spa, a diner-esque spot on the corner of Franklin and Spring that serves up bottomless cups of coffee (heard that right!) and gargantuan portions to start your day; or stop in to Atlantic Grille, where the breakfast was dubbed the best in town by Conde Nast Traveler and the combo plates are aptly named after Newport's local beaches.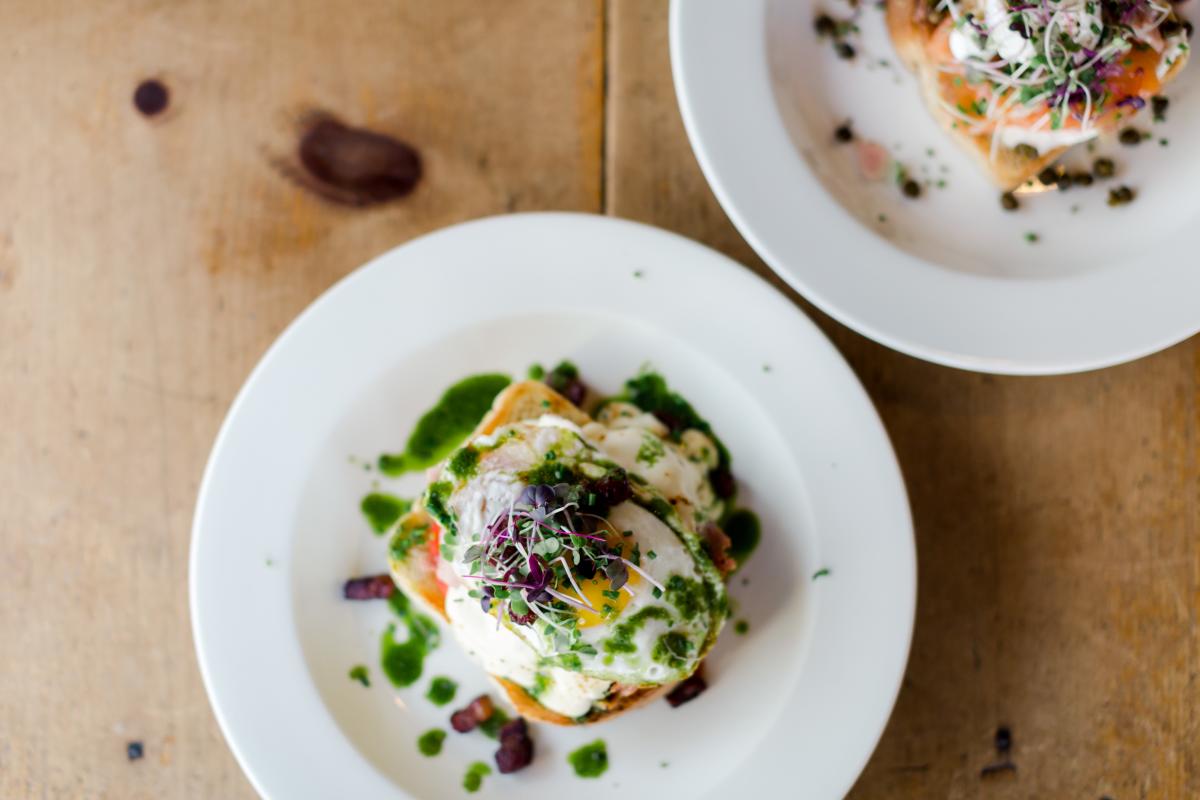 10:00 AM: EXPLORE—TRAVELER'S CHOICE
BELCOURT OF NEWPORT
Step inside Belcourt of Newport, the former summer cottage of Oliver Hazard Perry Belmont designed by famed architect Richard Morris Hunt. Construction began in 1891 for this 60-room villa modeled after Louis XIII's hunting lodge at Versailles, and was completed in 1894 at a cost of $3.2 million. The house stayed in the Belmont family until 1940, at which point it changed hands several times until coming under the ownership of the Tinney Family in 1956, who used the estate to showcase their expansive art and antiques collection. The Tinneys lived in the house for 56 years until 2012, when it was purchased by Carolyn Rafaelian who restored the property to its former glory.
Belcourt has a long reputation of being haunted, with accounts of cloaked figures in the night and armor that moves on its own. Ready to see for yourself? Hop on a 50-minute guided tour.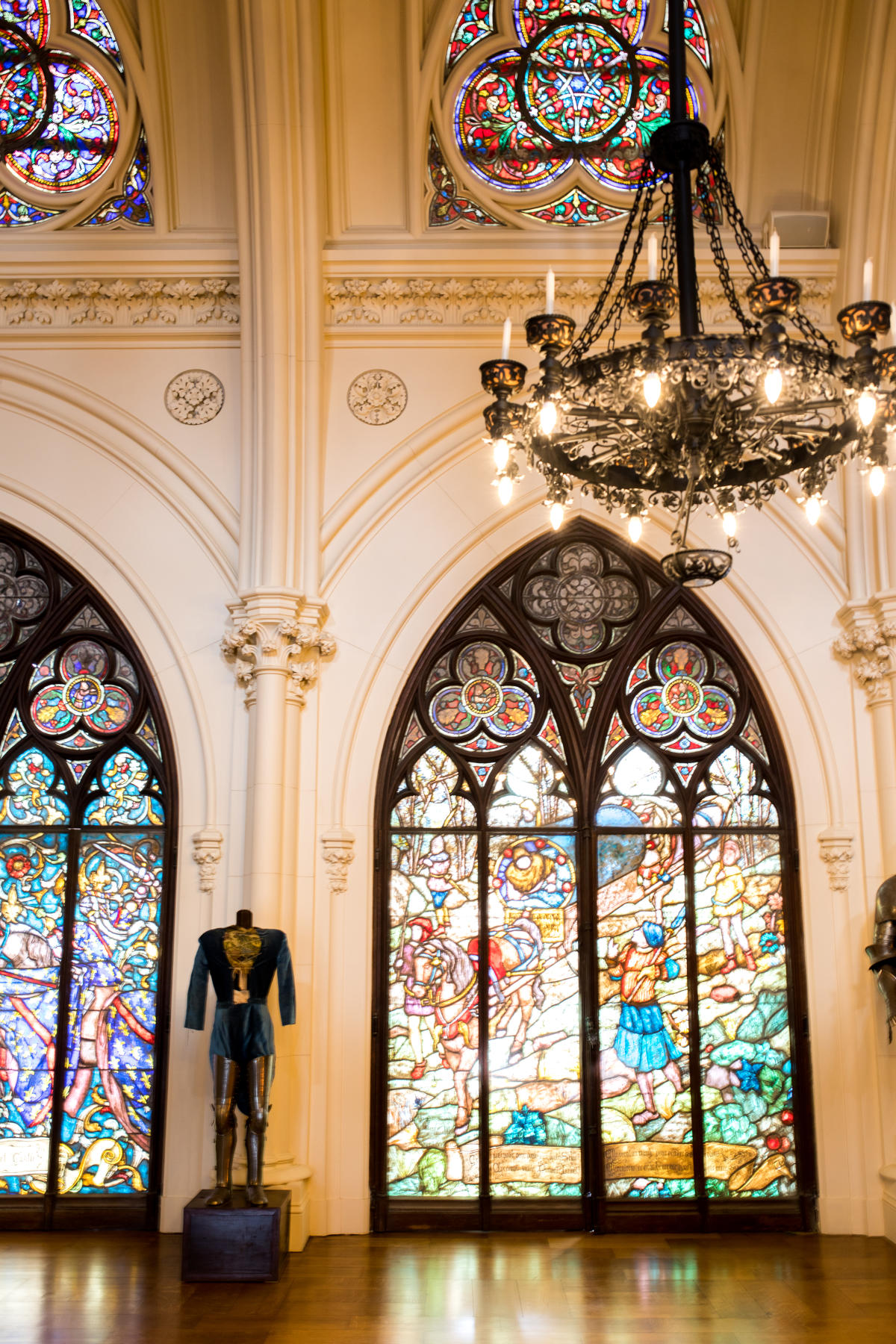 ISLAND WELLNESS CENTER
When you're looking for some R&R sure to leave you feeling brand new, there's Island Wellness Center. Located in neighboring Middletown and just a 5-minute drive from downtown, the goal at this holistic space dressed from top to bottom in lush greenery is simple: affordable wellness for all. Unwind in the salt cave, detox in the infrared sauna, heal in the cryotherapy sauna and more. 
12:00 PM: SAVOR LOCAL FLAVORS
Sometimes the best way to experience a place is by tasting your way through it. Rhode Island Red Food Tours provides a unique opportunity to sample food from at least six Newport restaurants in just one afternoon. You'll gain new insight into the historical, architectural and cultural aspects of the city and learn the stories behind creatively inspired cuisine. Experience tastings from an local Mexican restaurant, Caribbean-style eatery, a Central American bodega, boutique cafe and more on this 3-3.5 hour tour.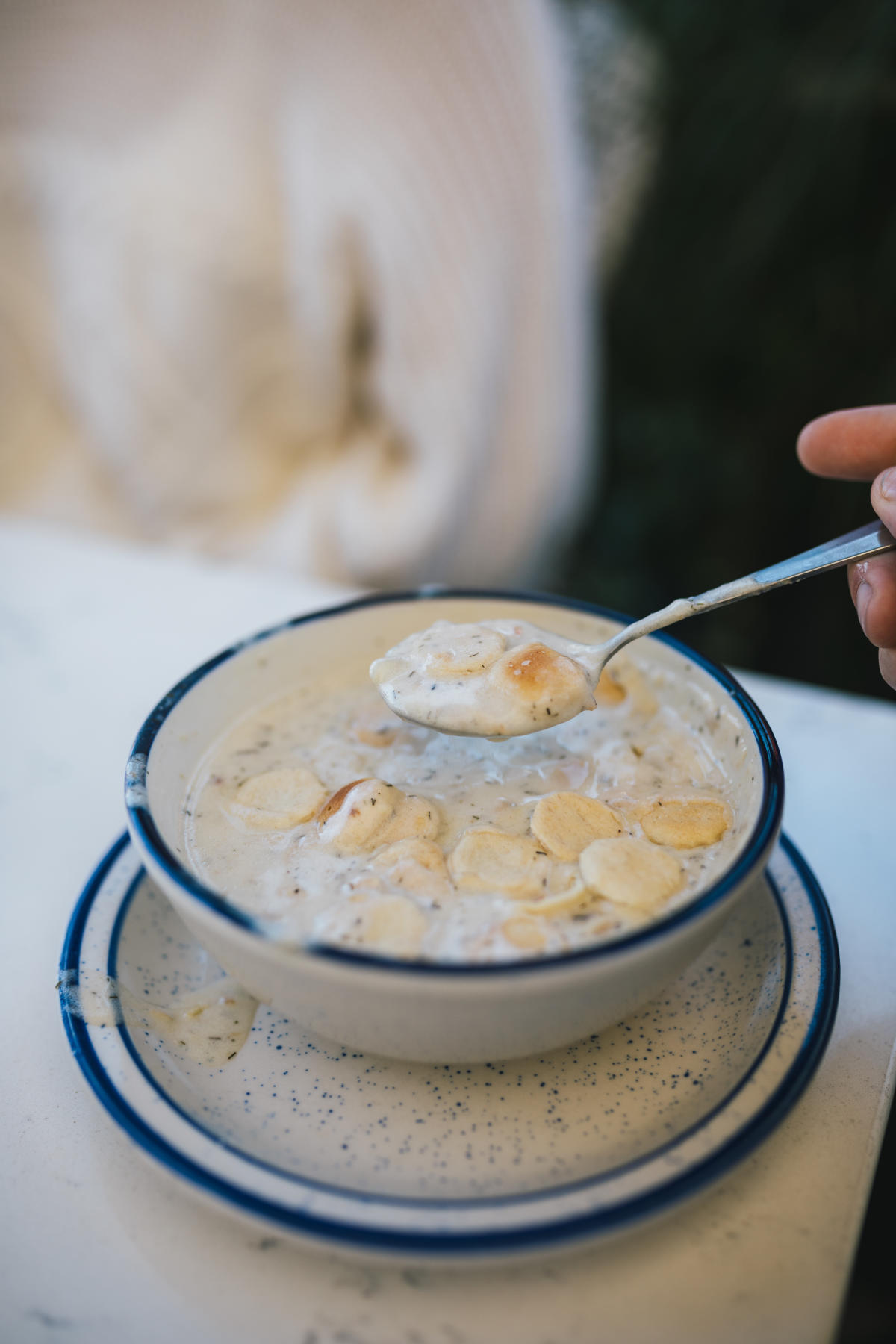 GET SOCIAL
Tag your photos #TheClassicCoast for the chance to be featured on our accounts.