These new restaurants and expanded eateries in Newport's food scene; that opened last year, this year and coming soon, have our inner foodies rejoicing. From a hot dog cart turned wiener joint to a funky local restaurant in Warren with low country influence, and a brewery with pretzels the size of your head, here's all the spots we're currently indulging in.
Find all new restaurants, restaurants on the move, and coming soon below.
COVID-19 NOTE:
When you're ready, we can't wait to welcome you back to The Classic Coast. Rest assured, the safety and well-being of both visitors and locals remains our top priority.  All we ask when you land on these shores is that you play your part in keeping everyone safe. Please be kind and adhere to local guidelines. 
1
Yagi Noodles
Yagi Noodles is a craft ramen shop that is bringing the heat to Newport—in the form of chili oil. After a successful pop-up in 2020, this lower Thames eatery opened its door's full time last May.
Grab a seat at the bar, or a cozy corner table for two and start your night off with a variety of unique craft cocktails, or opt for one of two sake flights; a specialty and Junmai tasting, to set the mood. Yagi offers seasonal, specialty menus, outdoor dining in the warmer months, take out and now delivery with Newport Dine Out. Enjoy from-scratch Ramen and creative Asian inspired apps and entrees from this new Newport eatery, dine-in or from the comfort of your sofa. 
Yagi Noodles announced they will be moving locations to 20 Long Wharf in Newport, and hope to be back up and running in June 2022. 
Menu Highlights
Bao Buns;  choose from a selection of bao buns, the OG is our favorite
Tonkotsu Ramen; full bodied broth, char siu pork coppa, crispy oyster mushroom, alfalfa, burnt garlic, pickled onion, kombu infused shoyu
Wantanmen Ramen; chicken wontons in chicken broth, napa, lime, newport sea salt shio, bonito butter
Ube Doughnuts; ube glaze, vanilla bean caramel
 
DETAILS
Location: 580 Thames Street, Newport, RI 02840, until May 2022. Moving to 20 Long Wharf in June 2022.
Open for Dinner: Tuesday - Saturday from 4:00 PM - 9:00 PM
2
Happy Place Creperie
"My happy place has crepes" reads the website of Happy Place Creperie, and we couldn't agree more. Warren just got even sweeter with this new Creperie located in the center of town. 
The Crepe menu is comprised of sweet and savory options, with toppings ranging from smoked salmon, avocado, and ham to nutella, bavarian cream and dark chocolate. Grab a Crepe, sprinkle some cinnamon on top, or cheddar cheese if thats your jam, and enter your Happy Place. 
Happy Place is serving more than delicious Crepes, enjoy a selection of milkshakes and coffee drinks from their menu too.
"One crepe a day keeps worries away."
DETAILS
Location: 438 Main Street, Warren RI 02885
Open for Lunch, Dinner, Snack or Dessert: Wednesday & Thursday: 11:00 AM - 6:00 PM, Friday: 1:00 PM - 6:00 PM, Saturday: 11:00 AM - 7:00 PM, and Sunday: 11:00 AM - 5:00 PM
3
FoodLove Market & Cafe
From our friends at Newport Restaurant Group, FoodLove Market is a chef-crafted marketplace and café located in Middletown that opened its doors last August. Enjoy a vast selection of prepared foods, a thoughtful café and outdoor patio, and curated grocery section.
Choose from restaurant-quality meals inspired by many signature Newport Restaurant Group's dishes including; menu items from 22 Bowen's, The Mooring, Smoke House and more, in one, two or four people meal servings. Grab breakfast, lunch and dinner at the café on site; with a selection of baked goods, made to order pizzas (available gluten-free), sandwiches and bowls. Need help deciding? The Spicy Salmon Bowl is a favorite of ours. But wait, there is more, browse the grocery section; with hand-selected provisions, including fresh produce, meats, cheeses and charcuterie, homemade ice cream, local flowers, and more. All of this, under one roof.
DETAILS
Location: 1037 Aquidneck Ave. Middletown, RI 02842
Open Daily: 8:00 AM - 7:00 PM
4
Wally's Wieners
Wally's Wieners officially opened their brick and mortar restaurant in the former home of Harry's Burger Bar on Thames Street last month, and are already a local favorite. Named after the owners golden doodle Wally, this cart turned brick and mortar business proudly serves up Rhode Island's famous hot dog, the Saugy.
This casual joint offers some of Wally's Dog Cart favorites like the Wally Dog; a Saugy frank with bacon, peppers, onions and Wally's secret sauce, or the Frito Pie; a bag of Fritos with chili, cheese, jalapeño and sour cream. They also offer a selection of wieners, smash burgers, sandwiches and barkin' buns. 
Up for a challenge? Take part in the Wally Challenge, where you must eat—alone and in under 15 minutes—an order of Thames St. Fries, 1 Quadruple Wynter Burger with a grilled cheese bun, 2 Wally Wieners, 1 Nashville Hot Barkin' Bun, and 1 Chocolate Milkshake. If you succeed, you get a T-shirt and if you beat the record, the meal is FREE.
DETAILS
Location: 464 Thames Street, Newport, RI 02840
Open for Lunch & Dinner: Sunday - Thursday from 11:00 AM - 10:00 PM, Friday & Saturday from 11:00 AM - 1:00 AM
5
Hunky Dory
When Eli's Kitchen closed their doors at the end of 2020, we all felt a food void. That void was quickly filled when the future of 40 Market Street was announced at the beginning of 2021, with a new restaurant taking the place of Eli's; Hunky Dory.
This cozy eatery started as a love project by owners Sam and Joanna, two former Eli's employees, who have a passion for fun, approachable food. Chef Sam, an east coast transplant, celebrates local, house-made ingredients with a slight low country influence. Their menu changes daily, but you will find snacks and starters like pimento cheese or hot honey drop biscuits, for brunch, a grilled ham and red-eye benny or baked apple and granola french toast, and for dinner hand-rolled cavatelli or a fried chicken sandwich. Open for dine in, take out and delivery.
DETAILS
Location: 40 Market St, Warren, RI 02885
Open for Brunch: Sunday from 11:00 AM - 2:00 PM, Dinner: Tuesday, Thursday and Friday from 5:00 PM - 9:00 PM and Sunday from 5:00 PM to 8:00 PM
6
The Guild Warren
Welcome to the Guild. The Guild crew has expanded to Warren; opening their first small batch brewery and beer hall located on the waterfront at 99 Water Street last September. Enjoy this innovative space complete with a selection of unique beers and an extensive food menu. 
Enjoy an array of appetizers, flatbreads, sliders and sweets. Highlights include a charcuterie board, buffalo chicken flatbread, and a cast iron chocolate carrot cake, topped with cream cheese frosting. YUM.
DETAILS
Location: 99 Water St Suite 2, Warren, RI 02885
Open: Tuesday - Thursday from 4:00 PM to 9:00 PM, Friday & Saturday from 12:00 PM to 10:00 PM and Sunday from 12:00 PM to 8:00 PM
7
Thrive Tribe Cafe
When you are at Thrive, you are home. Owner's Andres, Jax, and Jessica have made it their mission to serve love, light and joy; one coffee, crystal and crepe at a time. See for yourself as you make your way to the newly opened Thrive Tribe Cafe, an inter-mystical cafe in Barrington for craft coffees, baked goods, vegan aprepas, crepes and toasts.
Enjoy plant-based treats, while also exploring crystals, high-quality incense and essential oils, community events and more. 
Menu Highlights
Breakfast Arepa; grilled cornmeal cake topped with butter, scrampled "just egg", hogao, diced mozzarella, and rose sauce
S'more Love; dark chocolate almond butter, marshmallows, graham cracker crumbles, chocolate sauce drizzle
The Warrior; texas toast, hummus, cucumber, mozzarella, diced red pimientos, microgreens, balsamic glaze
 
DETAILS
Location: 60 Maple Ave, Barrington, RI 02806
Open for Breakfast + Lunch: Thursday - Saturday from 8:00 AM - 4:00 PM and Sunday from 8:00 AM - 2:00 PM
8
The Bakeshop at Bywater
Brought to you by the owners at Bywater Restaurant in Warren, the Bakeshop at Bywater opened in early 2021, with a simple bakery menu; featuring croissants, baguettes, cookies, and handmade sourdough loaves, plus artisan roasted coffees and espresso drinks!
What started as take-out from their state street window, now has expanded to indoor and outdoor (weather depending) enjoyment. 
DETAILS
Location: 57 State Street, Warren, RI 02885
Open: Wednesday to Sunday from 8:00 AM - 3:00 PM
9
Nitro Bar on Thames
Another cart to brick & mortar restaurant, The Nitro Bar, has make their impact on Newport by opening their second shop in Newport and third overall, early last year. Caffeine lovers rejoiced as the bright and airy shop at 404 Thames Street was filled with the smells of espresso beans, freshly poured nitro brew and baked goods. Dine-in and take-out options are available, or order ahead to skip the line!
Pro-tip: the lavender latte and avocado toast are life changing. 
DETAILS
Location: 404 Thames Street, Newport, RI 02840
Open everyday from 7:00 AM - 3:00 PM
10
Brick Pizza Co.
Brick Pizza Co. is officially serving up brick oven pizzas and craft cocktails in the newly restored Unity Park in Bristol, the former US Rubber Company mill. Brick Pizza Co. is one of many new spots coming to Unity Park, it is also home to Pivotal Brewing Company, a new brewery and beer garden that opened last November, and will also house Basil & Bunny, a plant-based food truck opening late spring, Fieldstone Kombucha, a farm fresh kombucha brewery, and Borealis Coffee Company a small batch coffee roaster and café completing the space.
The menu at Brick consists of starters, entrees and brick oven pizzas, craft cocktails, beer and wine. Some noteworthy menu items include; oysters cacio e pepe, garlic knots, arancini, and for the star of the show; brick oven pizzas. Think: Bristol Pizza, sauce fra diavolo, mozzarella, native Chourico and Linguica, cherry pepper rings, and fresh parsley, or ask about the week's specialty pizza for something new.
DETAILS
Location: 500 Wood Street, Bristol, RI 02809
Open for Dinner: Thursday to Monday from 4:00 PM to 10:00 PM
11
Mindy's Restaurant
Mindy's Restaurant opened up last August in the former home of Reidy's Family Restaurant. The previous diner space has been completely renovated, with new tables and chairs, and a sushi bar to compliment the new modern Asian fusion menu. 
The menu includes; sushi, ramen noodles, Hibachi specials, entrees, appetizers and desserts, bubble tea, sake, beer and wine. Available for dine-in, take out and delivery. 
DETAILS
Location: 3351 East Main Road Portsmouth, RI 02871
Open: Monday - Friday from 11:00 AM - 10:00 PM, Saturday from 10:00 AM - 11:00 PM and Sunday from 10:00 AM - 10:00 PM
12
La Vencina Taqueria
Another Newport Restaurant Group offering is available in Newport and is serving up legit Mexican street tacos from Chef Mariana Gonzalez. La Vecina Taqueria started as a successful pop-up and ghost kitchen out of the Bar'Cino kitchen last winter, and are back serving up authentic Mexican street tacos and snacks. They are currently open for takeout, curbside pickup or delivery, but will be open for dine-in soon!
Pro-tip: opt for the Mezcla 6 which includes; 6 Tacos - receive one of each taco, for the full experience. 
14
Pita Pocket
PitaPocket is a new fast-food style cafe that opened up last year in the Barrington Shopping Center. This vibrant new spot is serving up fresh, healthy, and homemade Mediterranean dishes daily. 
The menu includes; tasty shawarma sandwiches, from scratch gyros, healthy salads and more.  This new spot also has vegan options available, like their popular falafel wrap. Save room if you want something sweet and try the homemade walnut baklava, it is rumored to be unmatched. 
DETAILS
Location: 186 County Road, Barrington, RI 02806
Open Monday - Saturday from 11:00 AM - 8:00 PM, Sunday from 11:00 AM - 6:00 PM
15
Marco's Cafe
From our friends at Marco's Subs, and sister restaurant Pickles Deli, we welcome Marco's Cafe in the former home of the little Spring Street eatery, Rosemary & Thyme, at 382 Spring Street in Newport. Marco's offers made-to-order soups, salads, and sandwiches, and serve coffee, tea and nitro cold brew. 
Breakfast Highlights
Bagel and Schmear; plain or specialty cream cheese
Can't Help Falling in Love; peanut butter, banana, bacon, and honey panini on wheat or white
Lunch Highlights
Spring Street; roasted red pepper, yellow squash, zucchini, carrots, goat cheese with a garlic herb cheese spread in a spinach wrap
The Cliff Walk; roast beef, caramelized onion, lettuce, tomato, cheddar cheese, blue cheese dressing served on a bulkie roll
Since parking is difficult on spring street, and in the immediate area, they recommend you call ahead, or place your order online. 
 
DETAILS
Location: 382 Spring Street, Newport RI 02840
Open daily from 7:00 AM - 2:30 PM
15
Jersey Mike's Subs
After much anticipation, Jersey Mike's Subs has officially opened in Middletown. Jersey Mike's is a fast-casual sub shop with thousands of locations across the country, and now has one on the island. They serve both hot and cold subs in various combinations, and also have sides, drinks and desserts available to complete your meal. 
Order your sub and watch it be made in front of you, with quality meats and cheeses sliced to order. Want an authentic Jersey Mike's Sub? Order it Mike's Way; served with fresh lettuce, onions, tomatoes, oil, vinegar and spices.
DETAILS
Location: 7 East Main Road, Middletown, RI 02842
Open daily from 10:00 AM - 9:00 PM
16
Bajah's Cat Cafe
Welcome to Rhode Island's only Cat café with a love for all things local and four-legged. Bajah's Cat Cafe opened up their doors last summer at 137 Main Road in Tiverton. The cafe is in a separate area from the cats, where coffee is brewed fresh and pastries are served daily. The cafe is open to the public without reservations, but the Bajah's Villas AKA the cat room, requires reservations. Enjoy your day Interacting and playing with adoptable cats at this adorable new spot in Tiverton.
DETAILS
Location: 137 Main Road, Tiverton, RI 02878
Open Monday to Saturday from 9:00 AM - 8:00 PM and Sunday from 9:00 AM - 7:00 PM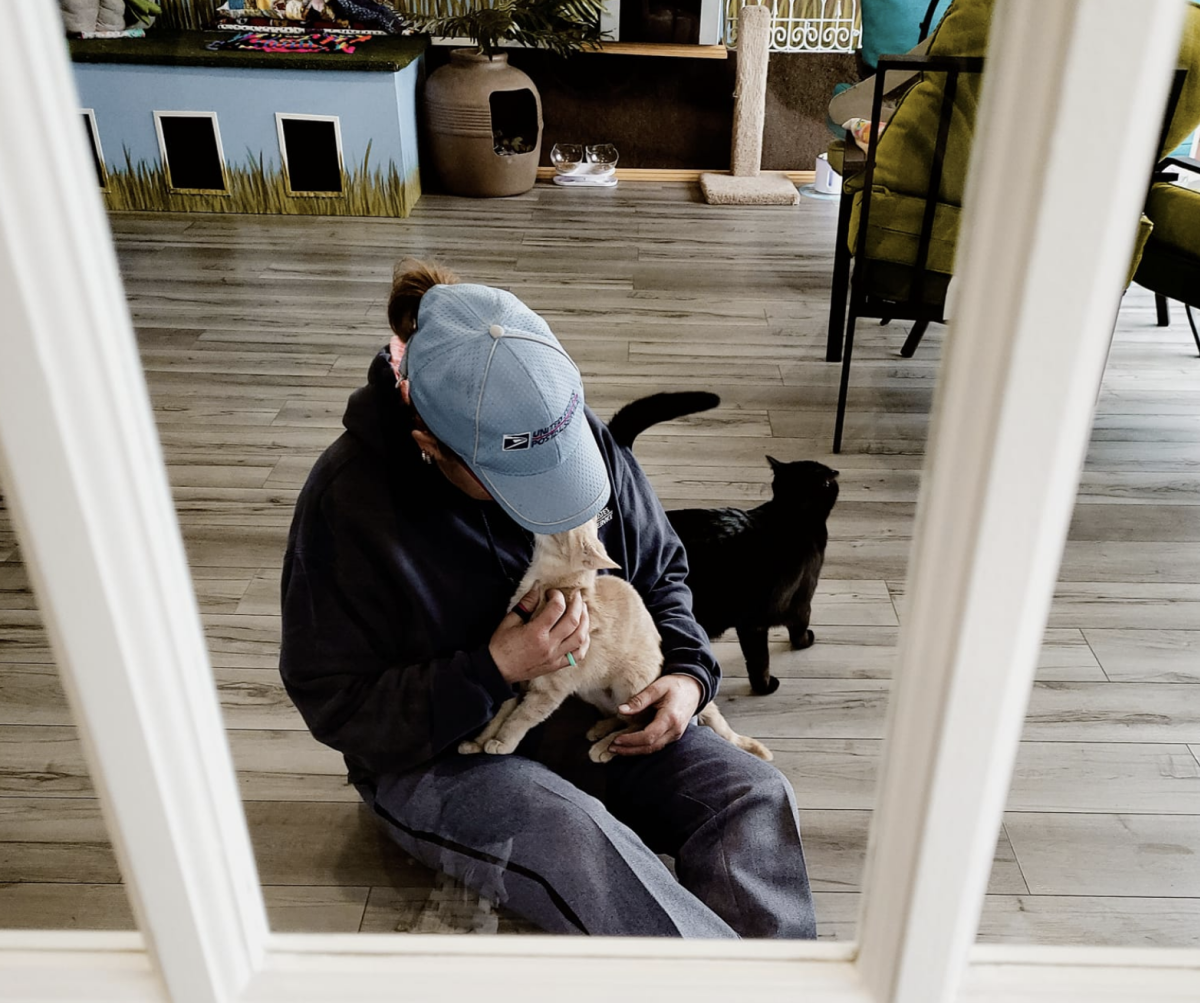 1
Mori Sushi
What was once a Brick Market Place staple, Mori Sushi has officially moved and opened up in the Bellevue Gardens Plaza. Mori has moved into a completely renovated, expanded and modern space, formerly home to Newport Creamery. They are still serving up sushi, sashimi, and classic Japanese dishes including; teriyaki, tempura and noodles. 
DETAILS
Location: 181 Bellevue Ave, Newport, RI 02840
Open Monday to Saturday for Lunch from 11:30 AM - 3:00 PM and Dinner from 4:30 PM - 9:30 PM
2
Chomp Kitchen & Drinks
Chomp, am inventive and award-winning burger restaurant, currently located at 440 Child Street in Warren, will be expanding their Warren footprint this spring or summer when they move to 279 Water Street. The current space will still remain in the Chomp family, and will be used for catering and special events, and to further develop their retail products.
DETAILS
Location: 279 Water Street, Warren, RI 02885
3
The Food Shack
Coming soon to the corner of East Main and Aquidneck Ave, in the former home of Plumby's Burger Bar, The Food Shack. Formerly known as Flat Waves Food Shack, The Food Shack will be moving down the road to a bigger location, with a new name, refreshed menu and same great flavor. The current on location Aquidneck Ave will remain open until the new one is ready. Official move-in date to be announced.
DETAILS
New Location: Corner of East Main Rd and Aquidneck Ave
1
Boralise Coffee
Borealis Coffee Company a small batch coffee roaster and café is one of many new spots coming to Unity Park, the former US Rubber Company mill. While there is no opening date scheduled yet, follow the progress on instagram to stay updated. 
DETAILS
Location: Unity Park, Wood Street, Bristol, RI 02809
2
Mozz Newport
In the pursuit of the perfect mozzarella, Chef Luca, an artisanal cheese maker, is bringing handmade cheese and curated artisan goods to the Bellevue Gardens Shopping Center in Newport. Mozz will deliver a new cafe experience, with fresh made daily; mozzarella, fine artisan cheeses, breads, and Italian specialty items. 
Mozz will also offer cheesemaking, wine paring and other workshops in house. They will also have a cheese of the month club; expertly paired cheeses delivered monthly —now that is something we can get behind. 
DETAILS
Coming soon to 181 Bellevue Avenue, Newport RI 02840
3
Basil & Bunny
Basil & Bunny, a plant-based food truck—Fluffy, the bunny mobile—has been serving up your favorite foods made from plants at markets, breweries and festivals since 2020. They will be opening a brick and mortar restaurant in Unity Park, the home to many new restaurants and breweries, in late Spring. 
Can't wait that long? Here is where to find them at local events and pop-ups. 
DETAILS
Location: Unity Park, Wood Street, Bristol, RI 02809
4
Mykonos Pub
Mykono's Pub, named after the Greek Island, is coming soon to Middletown in the former home of KJ's Pub. There will be a large bar and billard's room with traditional pub foods, Greek dishes, craft cocktails and draft beer. With hopes of a soft opening soon, follow along on Facebook to find out more.
DETAILS
Location: 59 Aquidneck Ave, Middletown, RI 02842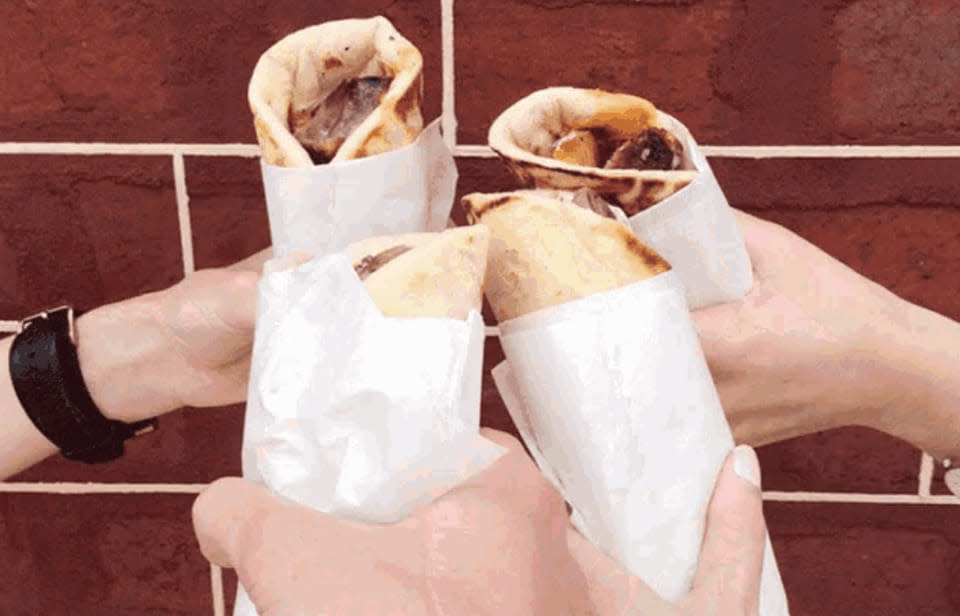 GET SOCIAL
Tag your photos #TheClassicCoast for the chance to be featured on our accounts.