We've got nearly 400 years of seriously historic rebellion and artistry and history and innovation. And don't even get us started on the downright stunning natural beauty of this place. It's a lot, in all the right ways. When you're not sure where to start, head to one (or all) of our 12 favorite spots. 
COVID-19 NOTE:
When you're ready, we can't wait to welcome you back to The Classic Coast. Rest assured, the safety and well-being of both visitors and locals remains our top priority. The mask mandate requiring face coverings in Rhode Island has been lifted, however local businesses may ask you to wear a mask when visiting their establishments. Please be prepared for individual business mask policies. Additionally, shops, attractions and tours are monitoring the number of guests at any given time and may ask you to socially distance to enter. 
All we ask when you land on these shores is that you play your part in keeping everyone safe. Please be kind, adhere to guidelines and maintain social distancing. 
1. OCEAN DRIVE
Think: 10 miles of commanding coastline meets one winding road. Start your journey just off historic Bellevue Avenue and continue along the drive for an undeniably tranquil journey. Warning: May cause severe relaxation.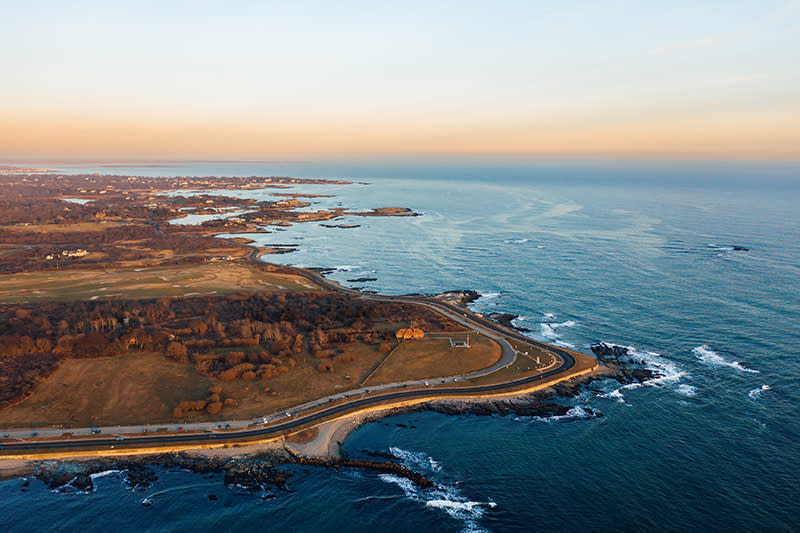 2. MANSIONS
Experience life of high society in turn-of-the-century America inside the meticulously maintained former summer "cottages" of America's wealthiest. From a 70-room Italian-renaissance style palazzo to the first home run on electricity without a back-up, it's like nothing you've ever seen – we promise.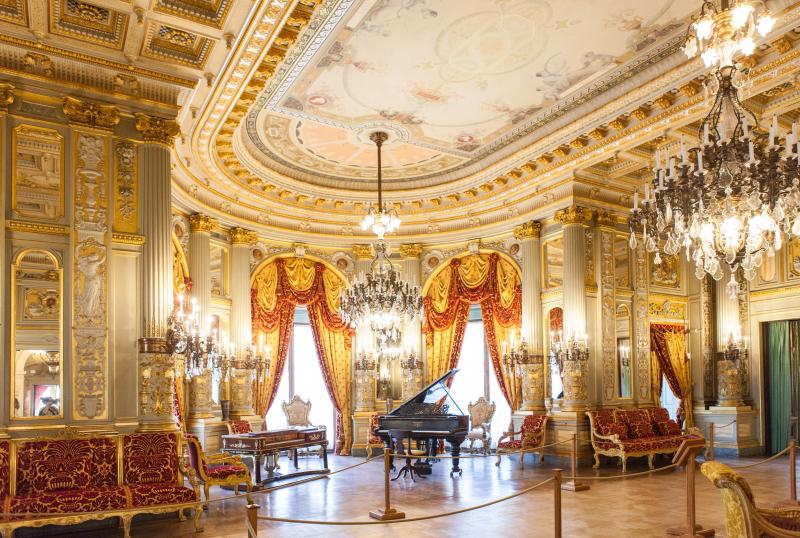 3. CLIFF WALK
There's a reason people travel from all over to experience Newport's 3.5-mile Cliff Walk. It's where the serenity of salt air and the familiar sound of crashing waves collides with the awe of Gilded Age architecture. It's also where total invigoration meets utter relief.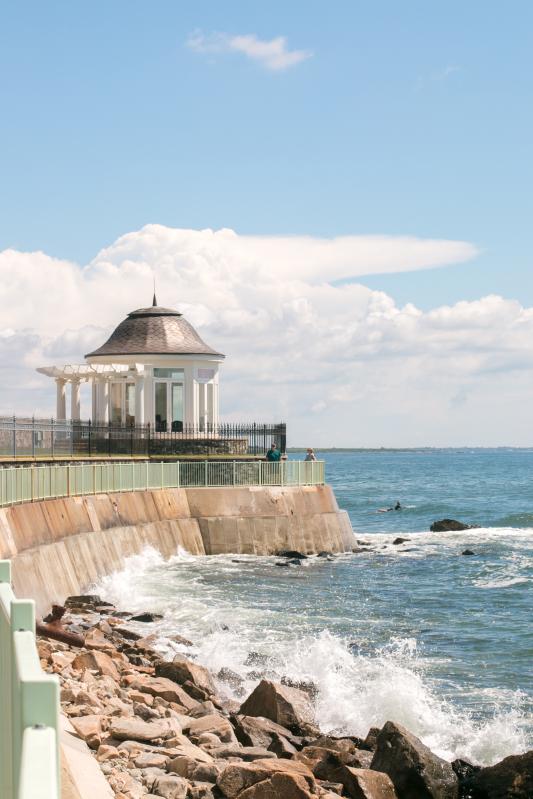 4. OUTDOORS
There's something transcendent about being outdoors on the coast. A pantheon of hiking trails, invigorating harbor cruises, one-of-a-kind immersive experience (hint hint: Rail Explorers), a bike path along the bay that'll leave you feeling brand new – all infused with a side of sea breeze.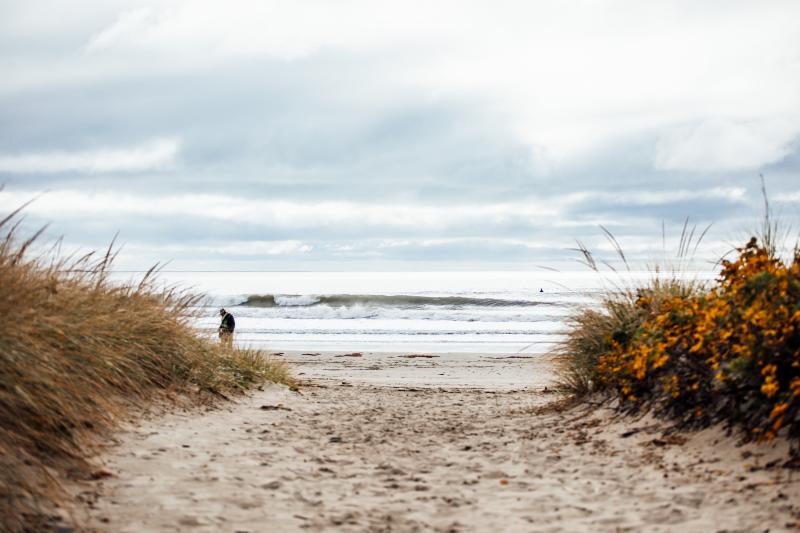 5. TROLLEY TOURS
Nearly 400 years of history leaves a lot to look at in its wake. From some of the oldest buildings in the country to breathtaking architecture and sweeping ocean views, travel between sites and centuries aboard an iconic old-fashioned trolley.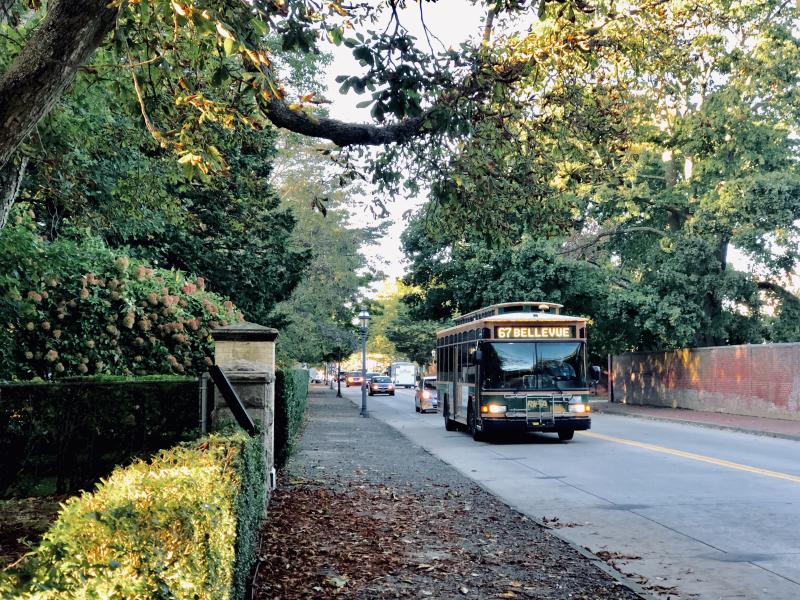 6. MUSEUMS
From eighteenth century house museums to two car museums, a living history farm and museum, a lighthouse museum and more, take your pick and immerse yourself.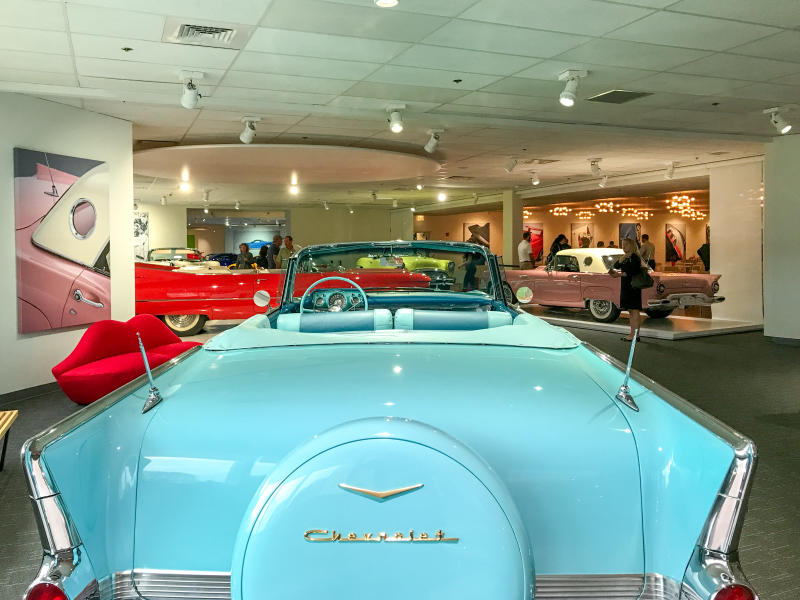 7. STROLL DOWNTOWN
Wander downtown along cobblestone paths lined with a mix of local boutiques, exquisite galleries, award-winning eateries, eclectic artisans and so much more.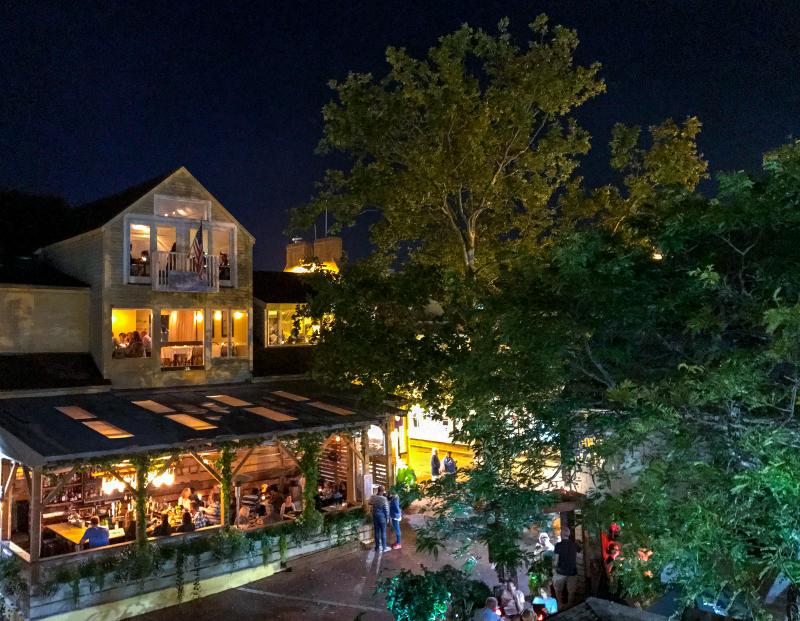 8. WINERIES + BREWERIES
Settle into an Adirondack chair as warm light settles over rolling vines with an aromatic glass of local wine as your company. Or savor a glass of craft beer brewed with locally-grown ingredients. This is where your senses indulge.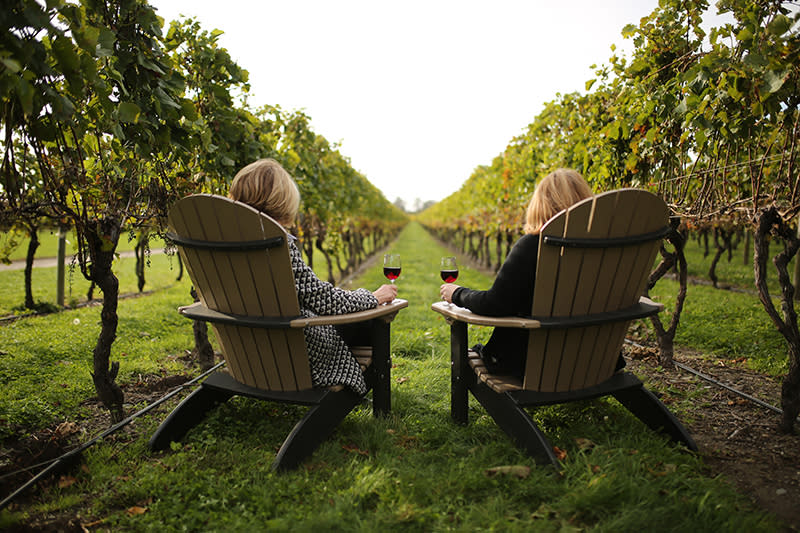 9. CHRISTMAS IN NEWPORT
Come Christmas, the historic charm of the Classic Coast transforms into a scintillating wonderland of twinkling lights and evergreen aplenty. Experience festive events for each day throughout December as part of the Christmas in Newport celebration.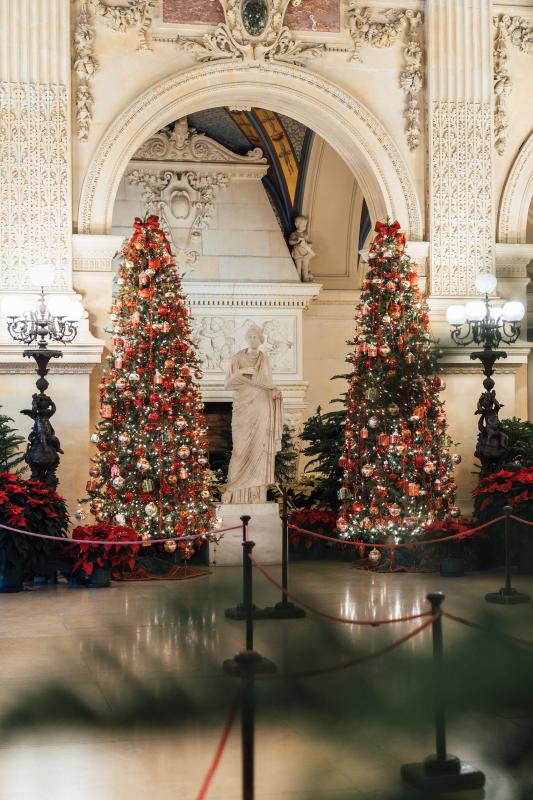 10. COASTAL COMMUNITIES
Discover the understated magic that dwells in each coastal community that together comprise the Classic Coast. Explore the oldest topiary garden in the U.S. in Portsmouth, or the 325-acre bird sanctuary in neighboring Middletown, or Beavertail State Park that rests at the southernmost tip of Jamestown.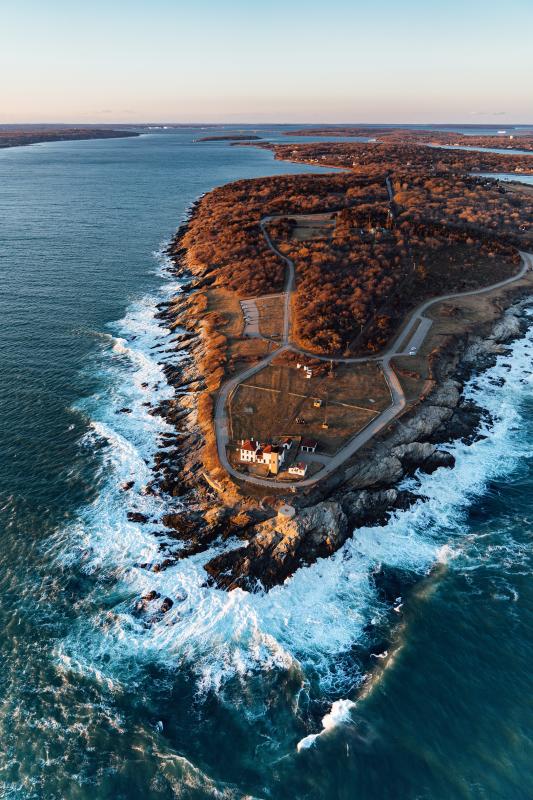 11. LOCAL EATERIES
A bowl of killer clam chowder after a day in the sun. A platter of oysters hauled from local waters. Catch of the day served over a menagerie of fresh, straight-from-the-farm offerings. This Classic Coast is nothing if not a culinary oasis.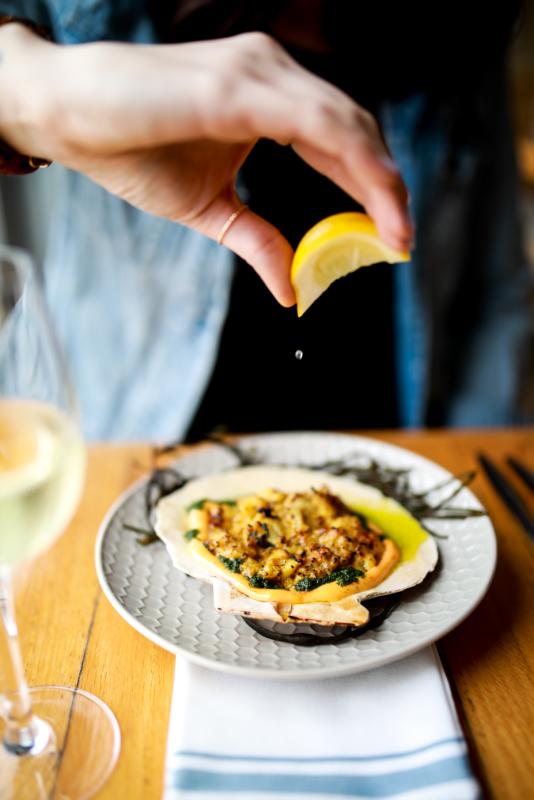 12. FESTIVALS
This is the place where 13 acres of sailboats dot the harbor like clockwork each year for the International Boat Show. Where one million daffodils bloom come each April for the annual Newport Daffodil Days Festival. Where legendary musicians take the stage at the Newport Folk & Jazz Festivals. It's also the place where warm memories are made.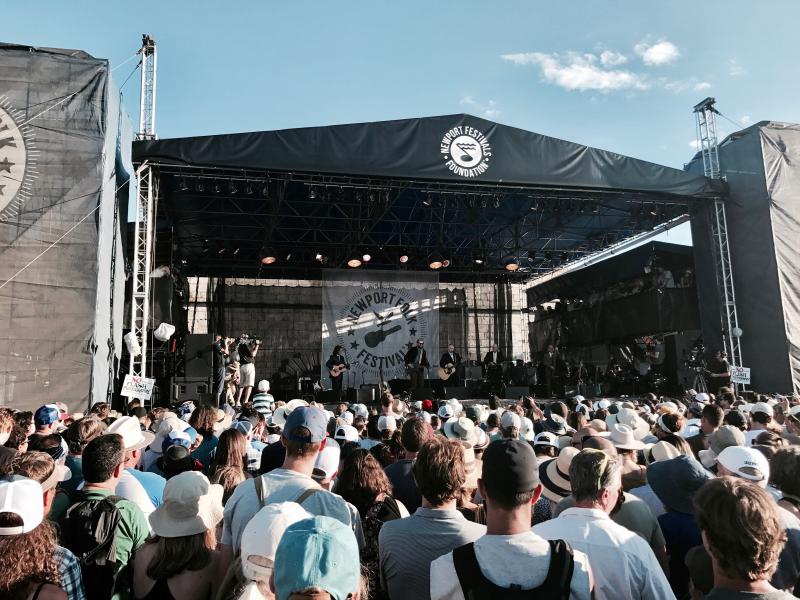 MORE EXPERIENCES
GET SOCIAL
Tag your photos #TheClassicCoast for the chance to be featured on our accounts.