We've got nearly 400 years of seriously historic rebellion and artistry and history and innovation. And don't even get us started on the downright stunning natural beauty of this place. It's a lot, in all the right ways. When you're not sure where to start, head to one (or all) of our 12 favorite spots.
1
Ocean Drive
Think: 10 miles of commanding coastline meets one winding road. Start your journey down Ocean Drive just off historic Bellevue Avenue and continue along the drive for an undeniably tranquil journey. Warning: May cause severe relaxation.
2
Mansion Tours
Experience life of high society in turn-of-the-century America inside the meticulously maintained former summer "cottages" of America's wealthiest. From a 70-room Italian-renaissance style palazzo to the first home run on electricity without a back-up, the Newport Mansions like nothing you've ever seen – we promise.
3
Cliff Walk
There's a reason people travel from all over to experience Newport's 3.5-mile Cliff Walk. It's where the serenity of salt air and the familiar sound of crashing waves collides with the awe of Gilded Age architecture. It's also where total invigoration meets utter relief.
*Please note due to structural damage to a section of the Cliff Walk, detours will be in place between Narragansett Avenue and Webster Street for the foreseeable future. The remainder of the walk will be open for all those walkers who make use of this iconic coastal trail. 
FAQ
Where should I park?

Parking is available at the Easton's Beach Lot on Memorial Avenue, just a short walk from the entrance to Cliff Walk located near The Chanler. Pay and Display parking is available for a limited time at Narragansett Avenue. Limited meter parking is available along Memorial Avenue.
WHAT SECTION IS BEST FOR AN EASY STROLL?

Cliff Walk is comprised of five main sections with separate paths for entry and exit. For an easy, leisurely stroll, explore the first half of the 3.5-mile path starting at Memorial Boulevard and ending at Ruggles Avenue. This section is paved with mostly flat terrain, and offers an up-close look at a number of famed Newport Mansions passing through Salve Regina University's campus and traveling alongside expansive coastline.
ARE DOGS ALLOWED ON CLIFF WALK?

Yes, but please pick-up after your dog and keep them on a leash.
Where are public restrooms located?

Public restrooms are located at Narragansett Avenue and remain open during daylight hours.
4
Outdoor Recreation
There's something transcendent about being outdoors on the coast. A pantheon of hiking trails, invigorating harbor cruises, one-of-a-kind immersive experiences (hint: Rail Explorers), a bike path along the bay that'll leave you feeling brand new—all infused with a side of sea breeze.

From light and leisurely scenic walks along the coastline to moderately intense trails in picturesque New England forests, here are our favorite spots to get outdoors.

Rail bike tours return for the season on April 29th, book your pedal-powered tour today!

Whether you're looking for a light and leisurely ride or something a bit more challenging, Newport offers some of the most scenic paths for exploring on two wheels.
5
Trolley Tours
Nearly 400 years of history leaves a lot to look at in its wake. From some of the oldest buildings in the country to breathtaking architecture and sweeping ocean views, travel between sites and centuries aboard an iconic old-fashioned trolley.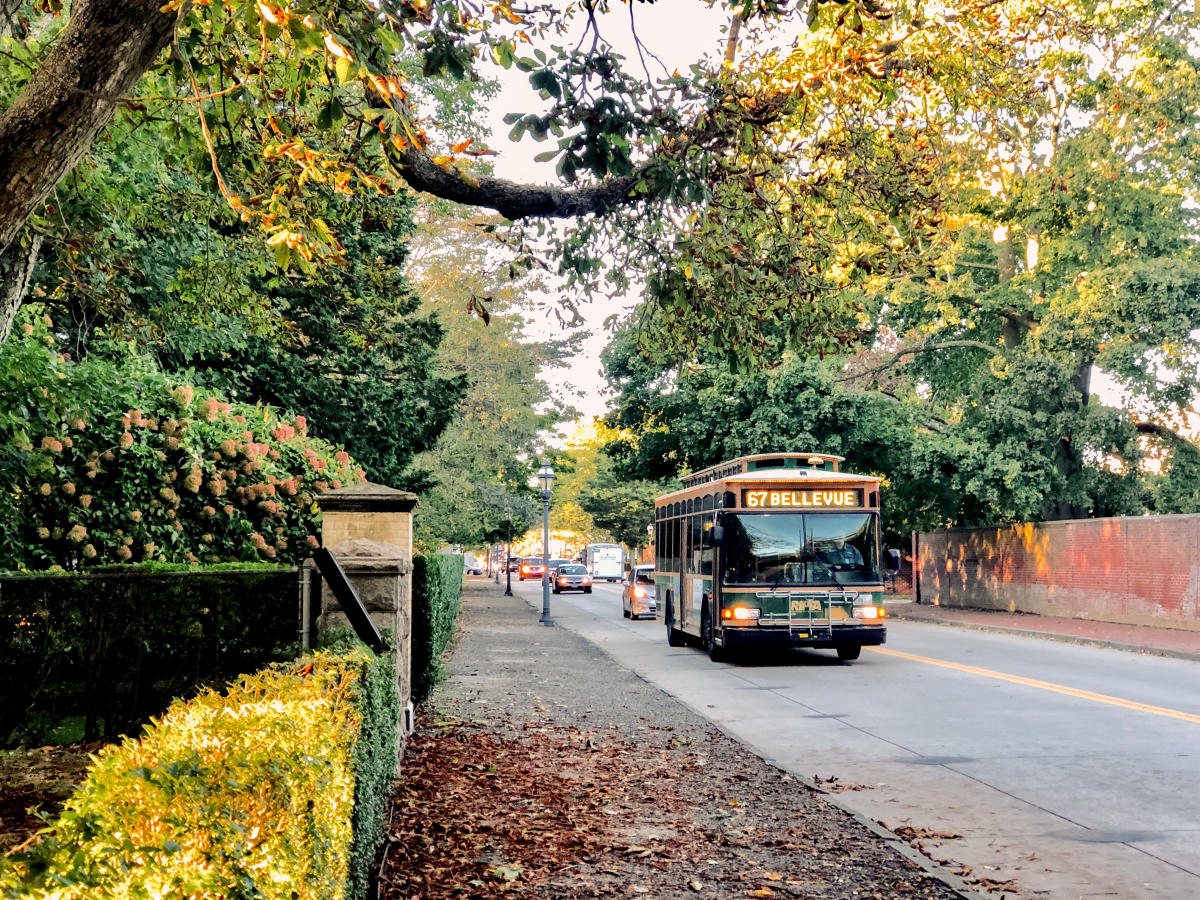 6
Museums
When you step foot on The Classic Coast, you see how proud we are of our diverse culture and history. Wander unique art museums, historical house museums, car and sailing museums and more. Take your pick and immerse yourself.
The private collection of nearly 70 automobiles at the Newport Car Museum offers a journey through…
Step foot on the historic grass courts at the International Tennis Hall of Fame where legends have…
Located in the heart of downtown Newport, the Museum of Newport History is, as you guessed it, a…
The Newport Art Museum, located on Bellevue Avenue, was founded in 1912 and features artwork from a…
7
Stroll Downtown
Wander downtown along cobblestone paths lined with a mix of local boutiques, exquisite galleries, award-winning eateries, eclectic artisans and so much more.
8
Wineries + Breweries
Settle into an Adirondack chair as warm light settles over rolling vines with an aromatic glass of local wine as your company. Or savor a glass of craft beer brewed with locally-grown ingredients at one of the area's craft breweries. This is where your senses indulge.
9
Christmas in Newport
Come Christmas, the historic charm of the Classic Coast transforms into a scintillating wonderland of twinkling lights and evergreen aplenty. Experience festive events for each day throughout December as part of the Christmas in Newport celebration.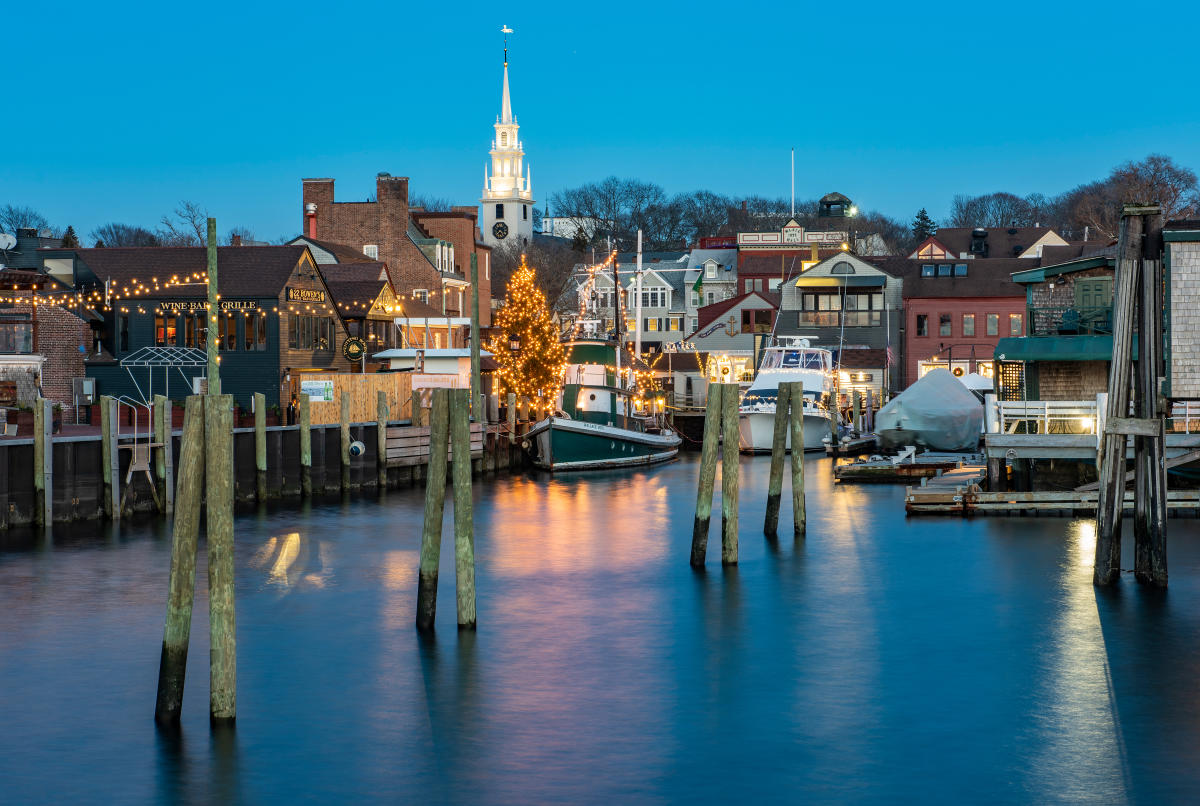 10
Coastal Communities
Discover the understated magic that dwells in each coastal community that together comprise the Classic Coast. Explore the oldest topiary garden in the U.S. in Portsmouth, or the 325-acre bird sanctuary in neighboring Middletown, or Beavertail State Park that rests at the southernmost tip of Jamestown.
11
Local Eateries
A bowl of killer clam chowder after a day in the sun. A platter of oysters hauled from local waters. Catch of the day served over a menagerie of fresh, straight-from-the-farm offerings. This Classic Coast is nothing if not a culinary oasis.
Craving more?
Browse all things to do in Newport, here. 
GET SOCIAL
Tag your photos #TheClassicCoast for the chance to be featured on our accounts.