WEATHER UPDATE: Grab your rain gear! Due to projected forecasts, please check the Newport International Boat Show website for weather related updates before heading to the show. 
The Annual Newport International Boat Show returns to Newport's famed downtown waterfront on September 14-17, 2023. Spanning over 13 acres and one of the largest in-water boat shows in the country, you'll have the opportunity to walk the docks and view a spectacular display of shiny new sailboats and powerboats, some making their first-ever debut in the United States.
On the land side, you'll find hundreds of marine products, services and accessories to enhance the boating lifestyle. Also on deck are educational seminars, in-water boating courses and daily giveaways.
 This cant-miss event boasts stunning views, trendy boutiques, and beautiful boats all in the center of downtown Newport.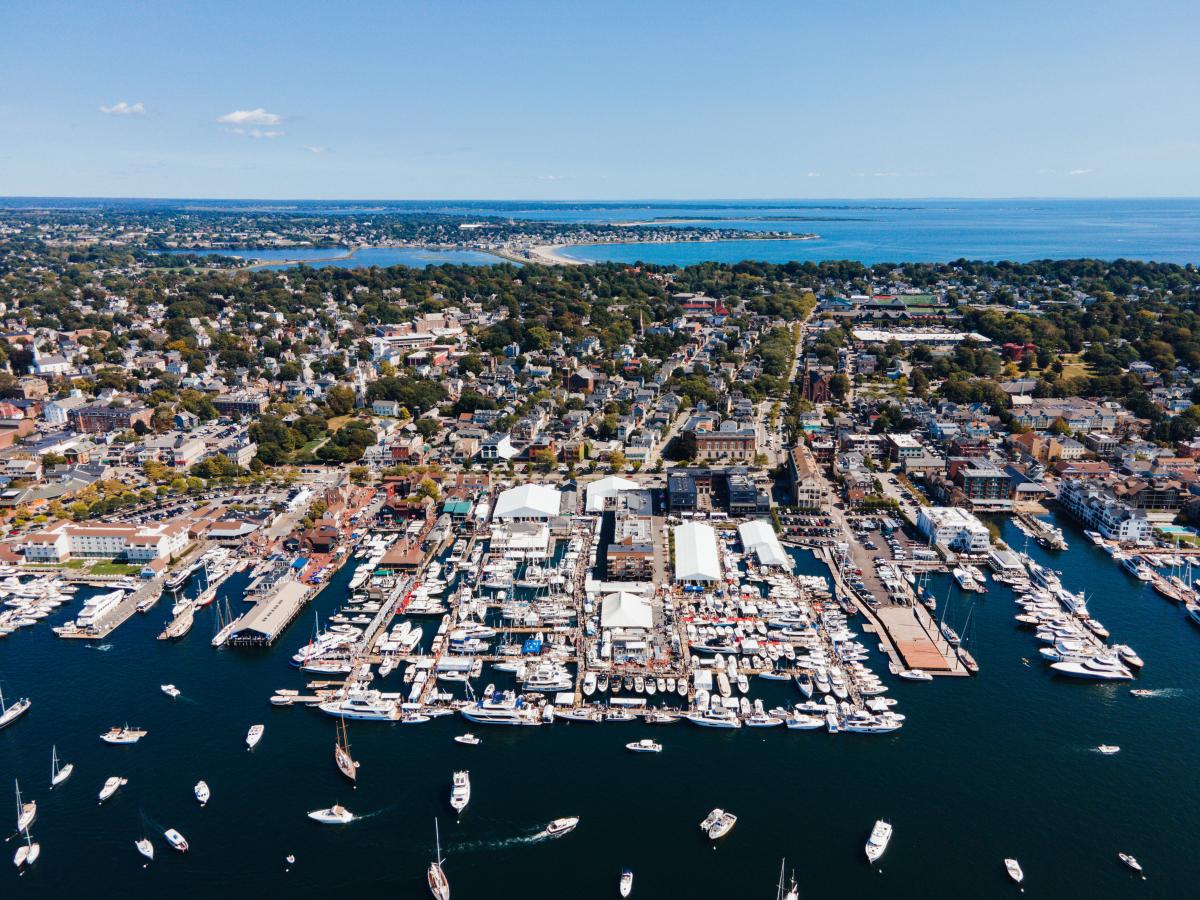 THE SCHEDULE
Thursday, September 14: 10:00 AM - 6:00 PM
Friday, September 15: 10:00 AM - 6:00 PM
Saturday, September 16: 10:00 AM - 6:00 PM
Sunday, September 17: 10:00 AM - 5:00 PM
TICKETS
Preview Day—Thursday: $40
General Admission: $31
Children under 12: Free with Adult
GETTING THERE
PARKING
The best place to park is Easton's Beach, located at 175 Memorial Blvd, Newport. Parking is $40 per vehicle, good for one day. Continuous shuttle bus service to and from the boat show entrance (approximately 1.6 miles) is complementary with the purchase of a parking space.  Hours of operation: 8:00 AM - 8:00 PM daily.
A Parking Pass for the Easton's Beach parking lot can be purchased at the beach entrance when you arrive, or in advance online. Note: Parking passes purchased online must be ordered at least 24 hours before the day you plan to attend the show.
Handicapped parking and shuttle service is available at the Easton's Beach lot.
FERRY TRANSPORTATION
For more information, visit: newportboatshow.com
GET SOCIAL
Tag your photos #TheClassicCoast for the chance to be featured on our accounts.