Unparalleled ocean views, world renowned accommodations and an endless list of unique places to explore have always been a given in and around Newport. Luckily for us (and you, too) that's just the beginning. With each new year, we look forward to the return of some of the area's favorite annual events. You know the ones—Newport Winter Festival, Newport Flower Show, Newport Polo, Newport Folk Festival—the ones you cross the days off on your calendars in anticipation for each year. Admittedly, we do too.
COVID-19 NOTE:
When you're ready, we can't wait to welcome you back to The Classic Coast. Rest assured, the safety and well-being of both visitors and locals remains our top priority.  All we ask when you land on these shores is that you play your part in keeping everyone safe. Please be kind and adhere to local guidelines. 
JANUARY
NEWPORT POLAR BEAR PLUNGE
JANUARY 1
Every New Years Day at precisely 12:00 PM, participants run into the winter waters at Easton's Beach, some dressed in costumes, some as part of teams and some in their bathing suits pulled from their stock of summer threads. The efforts are partly for fun, believe it or not, and partly for a good cause. The plunge raises money each year for the Make a Wish Foundation, comprised of tens of thousands of volunteers, donors and supporters who work to grant the wish of every child diagnosed with a life-threatening medical condition.
FEBRUARY
FEBRUARY 18-27
Unfolding in tandem with the Newport Winter Festival, Newport Burger Bender is a "best burger" contest throughout Newport and Bristol counties. Participating restaurants toss their buns into the ring with the hopes of being crowned the best burger. Try one. Try some. Try them all. Then vote for your favorite.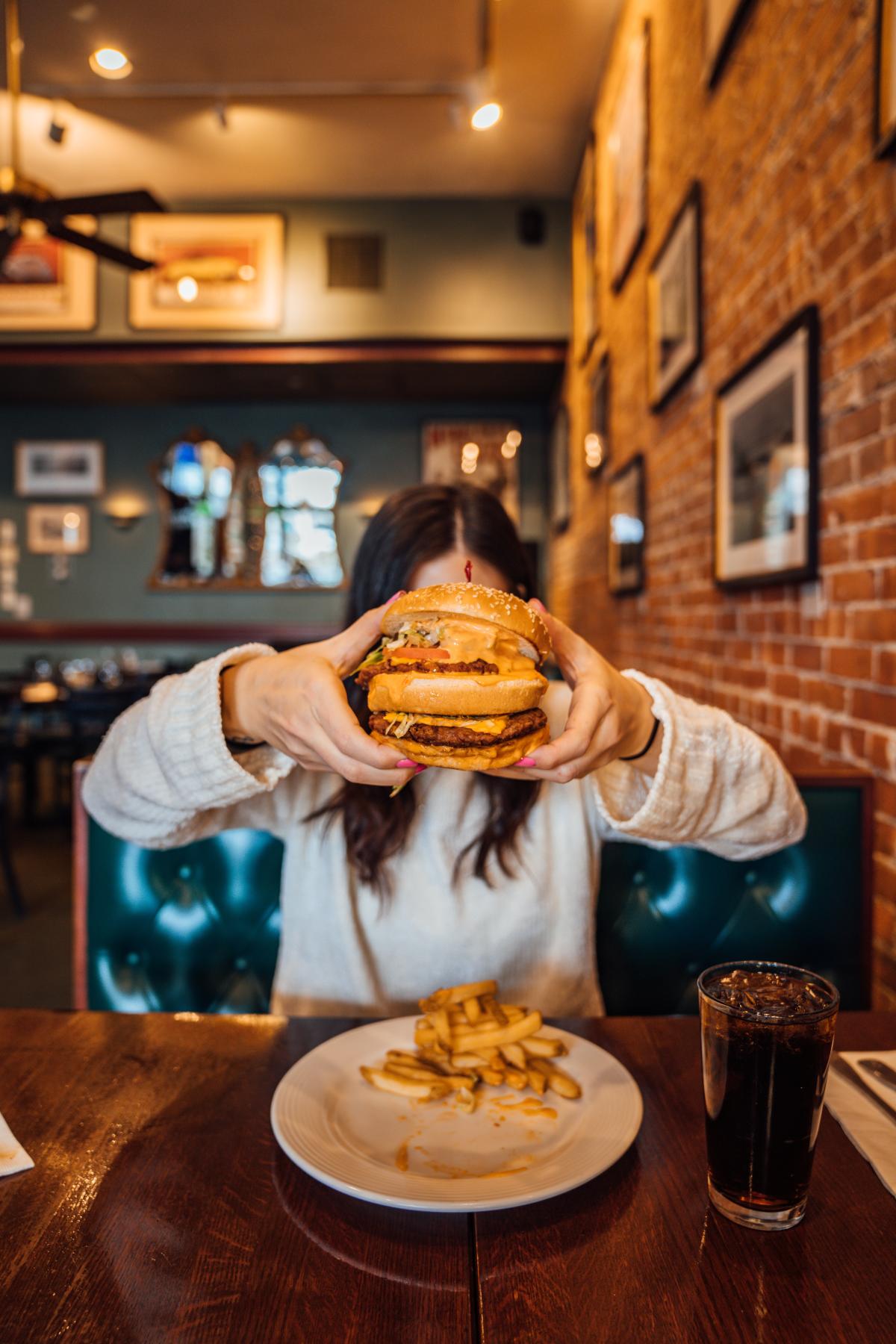 POSTPONED UNTIL 2023
"Due to concerns over the coronavirus (COVID-19) and with careful consideration of the health and safety of participants and the community, we have decided to cancel the upcoming Newport Winter Festival 2022.
The City of Newport is certainly alive and vibrant this winter, so please still plan a visit and enjoy the beautiful city by the sea! 
We look forward to having an awesome Winter Festival in 2023! Stay well!"
MARCH
MARCH 12
The Annual Newport Saint Patrick's Day Parade will be held, rain, snow, or shine beginning promptly at 11:00 AM from Newport City Hall and proceeding to Carroll Avenue at Saint Augustin's Church in the heart of the Fifth Ward. The parade includes Pipe Bands, Marching Bands, Fife & Drum Corps, Clown Units, reenactment units, and a host of local, state, and regional organizations including police and fire units, social/fraternal organizations, Boy Scouts, Girl Scouts, Schools, and non-profits.
APRIL
APRIL 1-30
Enjoy festive, family-friendly events amid one million daffodils throughout the city, Newport Daffodil Days celebrates the arrival on spring. From a Daffy Doggies Parade and painting among the daffodils to private garden tours to festive parties, revel in one of the most vibrant times on The Classic Coast.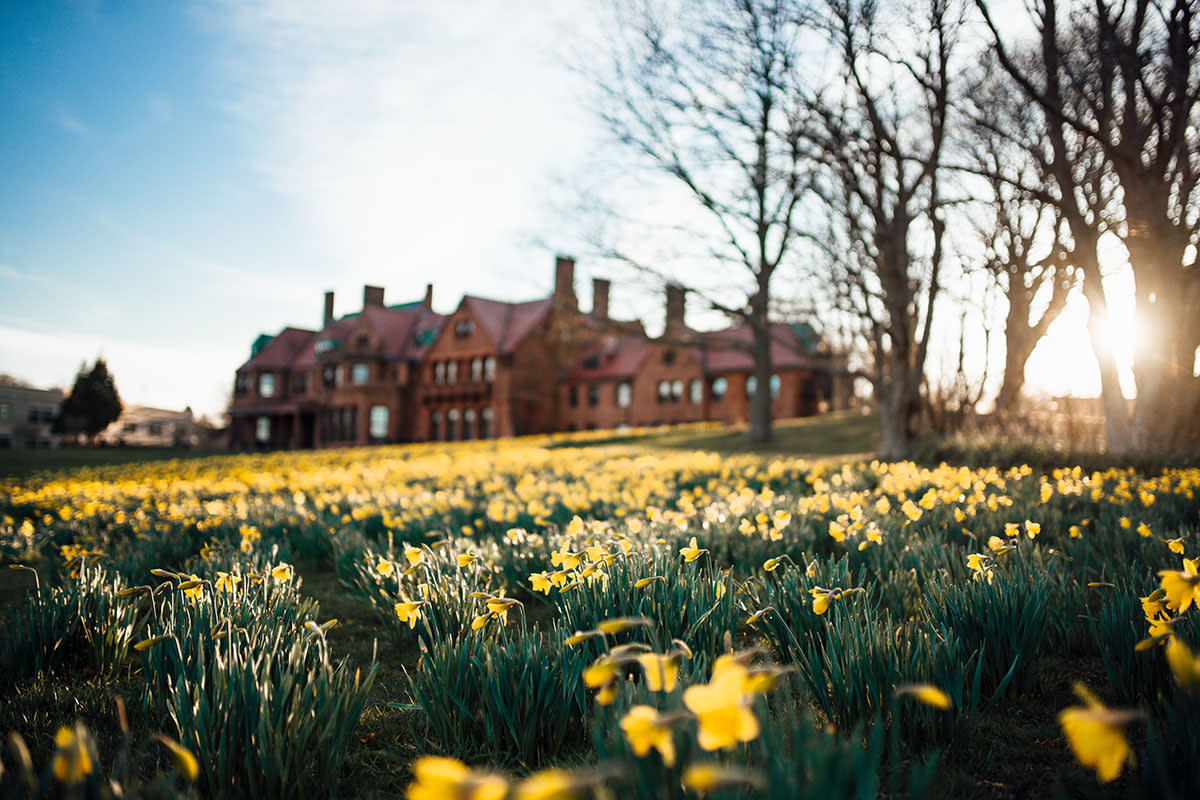 APRIL 1-10
Bring your appetite for the return of Newport Restaurant Week as area restaurants offer an assortment of crave-worthy discounts and deals for you to choose from. Think: BOGO deals, prix-fixe offerings, gift cards promotions and more. 
APRIL 8 - MAY
Each April, tens of thousands of daffodils trumpet the arrival of Spring at Blithewold Mansion in Bristol. The well-known daffodil display blankets the 33-acre seaside estate with more than fifty thousand daffodils. Meander the blossom-filled mansion grounds for an enchanting experience.
TBA
Explore your urban forest, enjoy arboreal events citywide, and take pride in your incredible urban forest.
MAY
MAY 21-22
The Newport Oyster Festival connects Rhode Island growers with the oyster-loving public, as well as the chefs and restaurants that serve them. Sponsors, growers, non-profits and exhibitors are on-site during the Festival to educate and provide opportunities to enjoy the bounty of aquaculture in Rhode Island.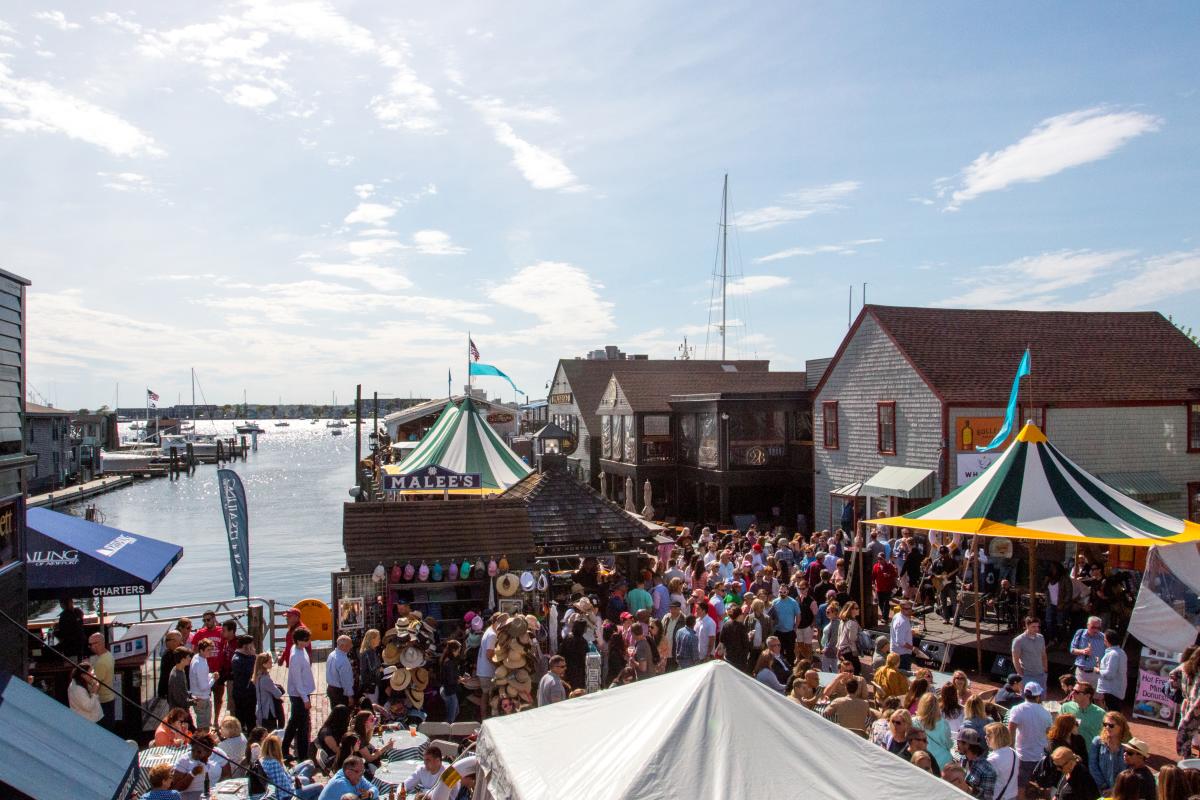 TBA
The area's bi-annual comedy festival features five days of comedy shows at multiple locations throughout the area. Created and produced by native Rhode Islanders Doug Key and Katie Latimer, the Rogue Island Comedy Festival is Rhode Island's only stand-up comedy festival.
JUNE
JUNE 4
Newport International Polo series offers action-packed matches every Saturday through September. Watch as all-star lineups of international competitors take the field. Experience a tailgate party for the optimal experience, or plant your seat in the lawn and relax. Just don't forget to help stomp the divots.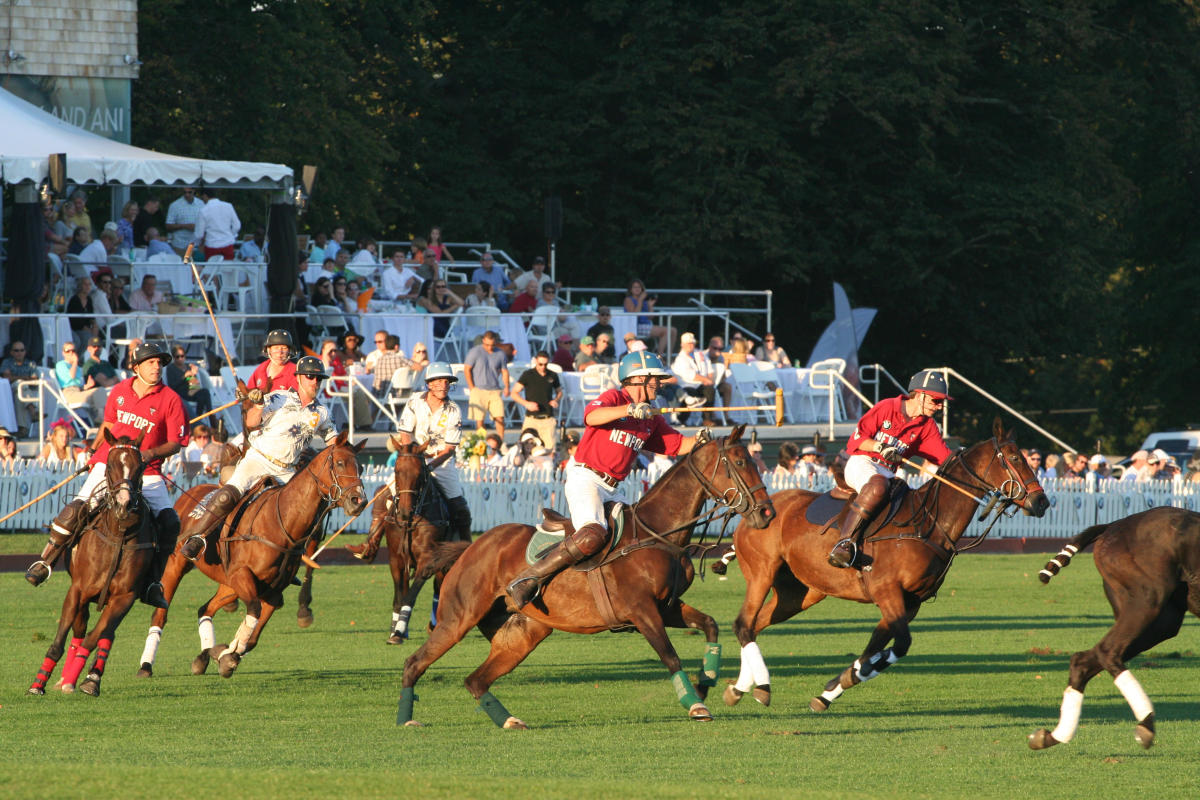 JUNE 10-12
The Black Ships Festival celebrates the thriving relationship between Newport and its sister city, Shimoda, Japan, while commemorating the historic achievements of Commodore Matthew C. Perry, USN, of Rhode Island. The event offers a variety of events that emphasize both Japanese art and culture including a formal Gala, Japanese Arts & Crafts such as Origami and Ikebana; Martial Arts, and a Japanese Tea Ceremony.
​
JUNE 17-19
Newport Flower Show offers a variety of special events, expert guest speakers, beautiful floral designs, impressive horticulture exhibits and more. Meander stunning garden displays alongside unique shopping opportunities and opulent floral designs throughout the grounds of Rosecliff Mansion.
JULY
JULY 4
The oldest Fourth of July parade celebration in America will step-off at the corner of Chestnut Street and Hope Street at 10:30 AM.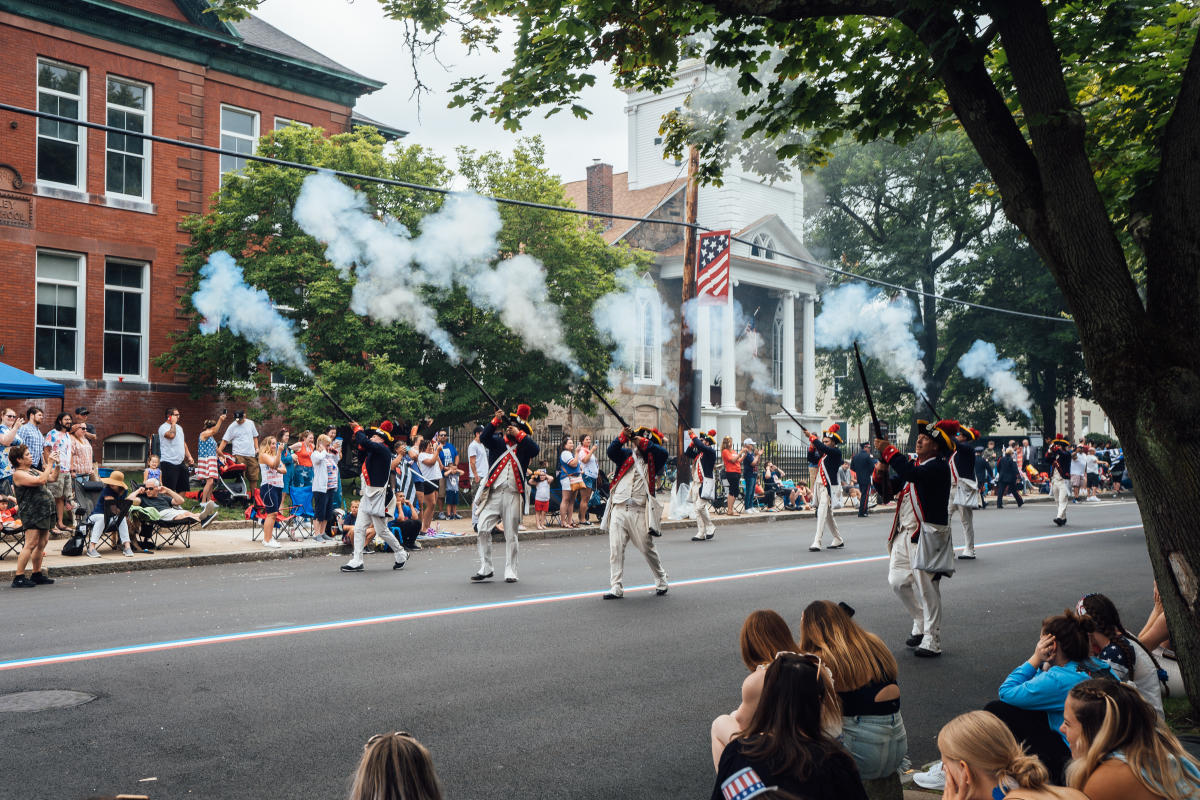 JULY 1-17
Enjoy more than sixty classical concerts featuring unique chamber music, American debuts, world-class artist and special events held in some of the area's most stunning, storied venues. 
JULY 10-17
Game, set, match! Hot off Wimbledon, the top ATP World Tour pros make their way to Newport to compete in the Hall of Fame. Contested on the historic grass tennis courts of the International Tennis Hall of Fame, which have hosted all the legends of the sport since 1880, the tournament is the only event played on grass courts outside of Europe, and it offers the only opportunity to see professional men's tennis in the Northeast prior to the US Open.
JULY 22-24
If you've got a thing for history-altering performances and a pantheon of artists whose scope of musical talents range from folk and blues to indie folk, country and bluegrass, then you probably want to make your way down to Newport Folk Festival. Since its inception in 1959, the Folk Fest has brought together artists and fans for some of the most accomplished live performances in music history, from Bob Gibson in '59 to Dylan in '63.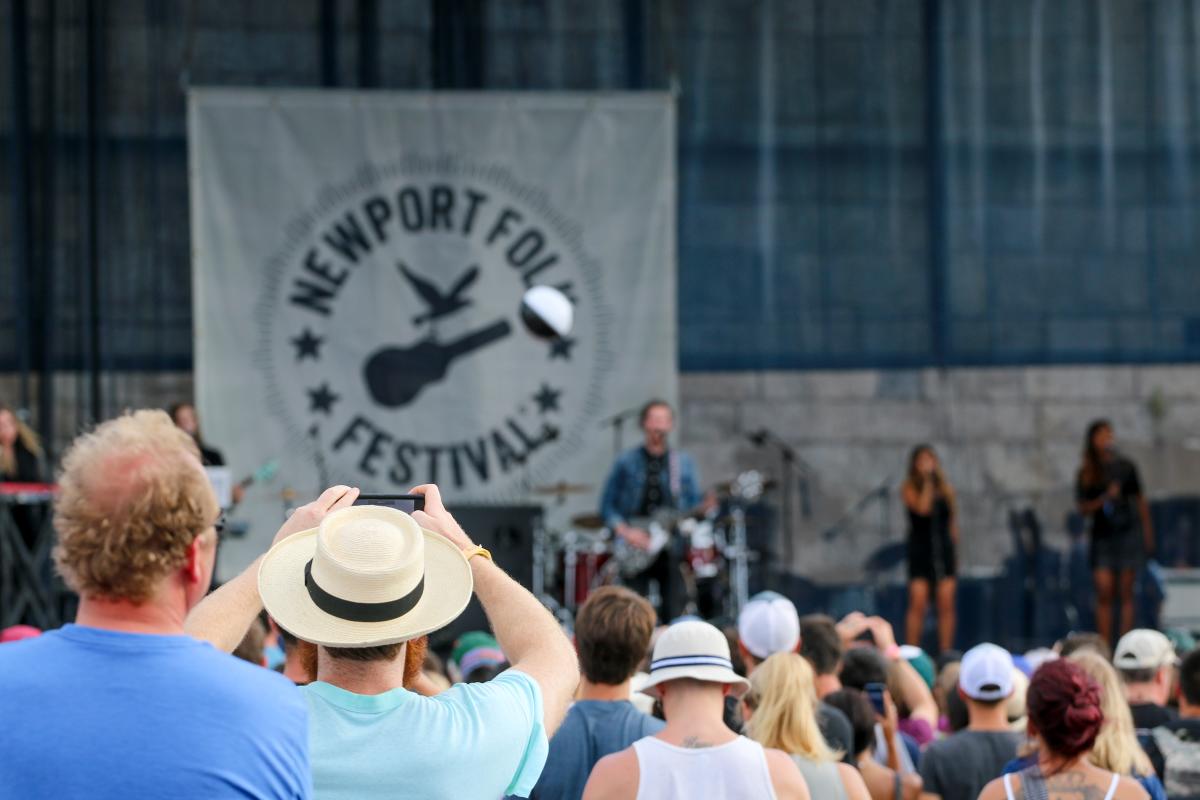 JULY 29-31
Newport Jazz Festival began back in 1954 as the first outdoor music festival of its kind completely and utterly devoted to Jazz. That year brought big names in the genre like the famed Billy Holiday and Ella Fitzgerald. Ever since, the festival has produced some of the most influential performances in jazz history, from Miles Davis's 1955 solo on "'Round Midnight" and the Duke Ellington Orchestra's lengthy 1956 performance of "Diminuendo and Crescendo in Blue."
AUGUST
TBA
Indulge in the beauty of classic British motorcars from across New England and participate in exciting events like the Scenic Back Roads Rally, Friday Night Street Party, British Attire Competition, Tailgate Competition, and many more.
SEPTEMBER
SEPTEMBER 15-18
One of the largest in-water boat shows in the country and the premier show in New England, the Newport International Boat Show encompasses hundreds of exhibitors from around the world with new powerboats and sailboats ranging from 15 to 90 feet, plus accessories, equipment, electronics, gear and services for boaters. Meander an expansive collection of boats and accessories alongside a wealth of events
SEPTEMBER 16-18
The Newport Mansions Wine & Food Festival returns to the spectacular Marble House lawn with special events, celebrity appearances, and wine and food from around the world.
SEPTEMBER 29 - OCTOBER 2
Newport's extensive automotive history dates back as early as the Gilded Age. The first American car race, the Vanderbilt Cup, took place in this historic area. Given it's rich motoring history, Newport is the premiere destination for a Concours & Motor Week. Beautiful, historic mansions and the seemingly endless Atlantic Ocean provide the most elegant of backdrops. Audrain's Newport Concours & Motor Week will be a celebration of the automobile, uniting enthusiasts from around the world.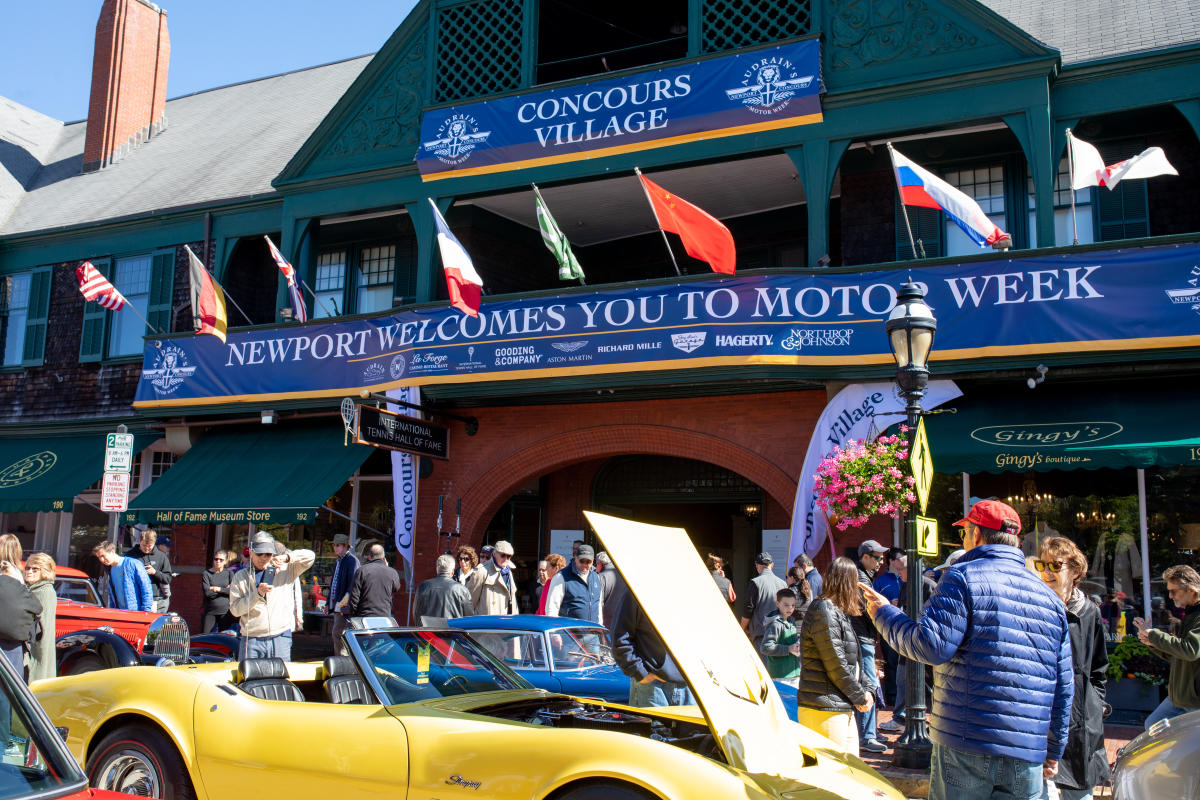 OCTOBER
OCTOBER 1-2
An autumn ritual for generations of families, this beloved old-fashioned fair offers something for everyone featuring children's crafts and games. Talented crafters and artisans sell their beautifully created items, enticing fair-goers to get a jump on holiday shopping. Local food and beer vendors offer an array of appetizing selections, while an impressive line-up of musicians round out the festive atmosphere. 
TBA
The area's bi-annual comedy festival features five days of comedy shows at multiple locations throughout the area. Created and produced by native Rhode Islanders Doug Key and Katie Latimer, the Rogue Island Comedy Festival is Rhode Island's only stand-up comedy festival.
BOWEN'S WHARF SEAFOOD FESTIVAL
OCTOBER 15-16
Named one of the 10 Fabulous Fall Festivals on the Coast by Coastal Living Magazine), savor your way into autumn with an array of fresh, local seafood including fish tacos, lobster rolls, stuffies, chowder, fried calamari, oysters, clams signature cocktails and cold local beer.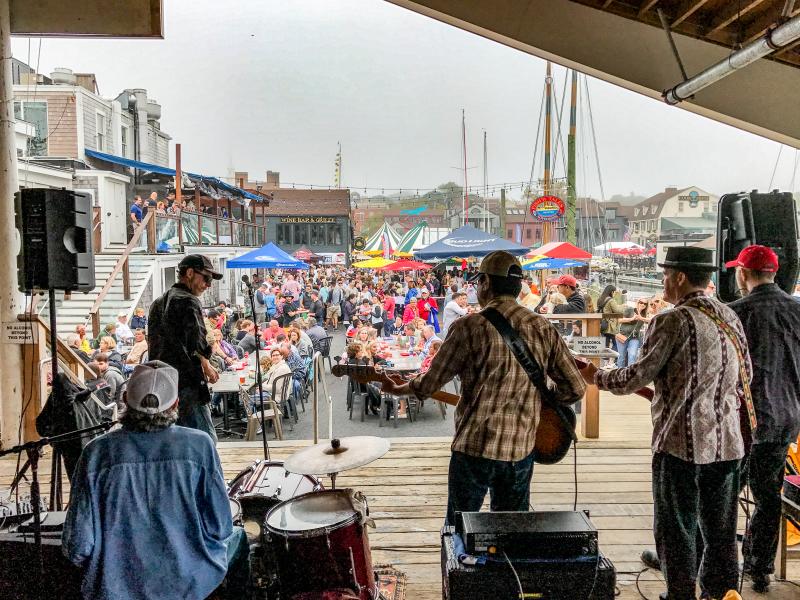 NOVEMBER
NOVEMBER 4-13
Bring your appetite for the return of Newport Restaurant Week as area restaurants offer an assortment of crave-worthy discounts and deals for you to choose from. Think: BOGO deals, prix-fixe offerings, gift cards promotions and more. 
NOVEMBER 19 - JANUARY 8
The decadence of Newport's Gilded Age mansions meets the sparkle and magic of Christmas during the return of holidays at the Newport Mansion. Wander three mansions, the The Breakers, The Elms and Marble House, dripping in 25 enchanting Christmas trees, a floor-to-ceiling poinsettia tree, hundreds of fresh flowers, evergreens and elaborate ornaments.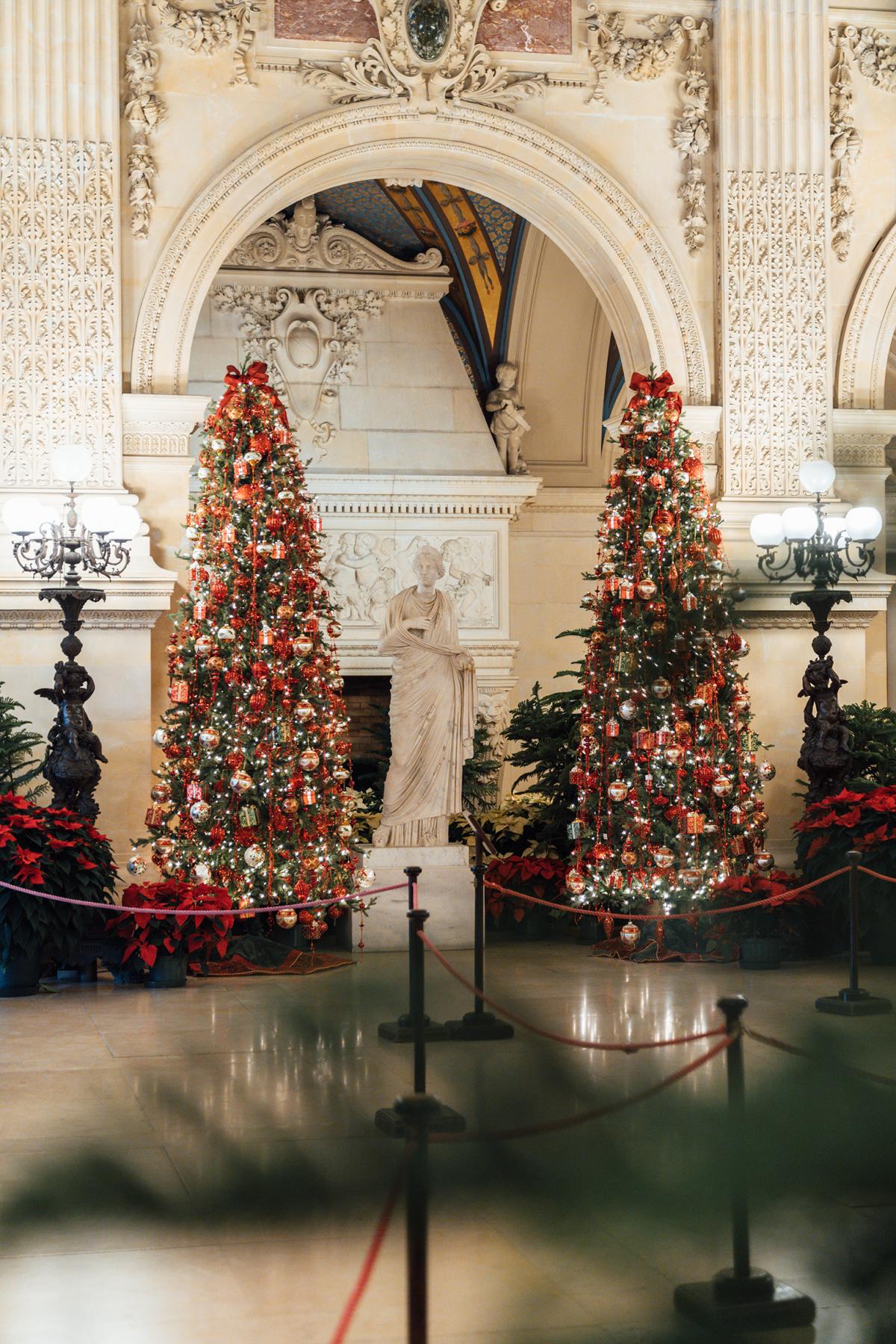 NOVEMBER 25
Bundle up and head to the harbor for the Illuminated Boat Parade as boats deck the hulls and festive music heralds the arrival of the holiday season. Watch the parade of lights are boats compete for best decorated.
NOVEMBER 29 - JANUARY 9
Each year, this historic estate transforms into a sparkling display of Christmas magic to celebrate the season. Volunteer decorators contrive a new theme each year that explores the interests of the Van Winkle family, the previous mansion owners, during the late 19th and early 20th centuries. Wander the elaborately decorated rooms and enjoy a glimpse into the family's Christmas and New Years traditions.
DECEMBER
CHRISTMAS IN NEWPORT
December 1 - 31
Each year since 1971, December 1 has marked the kick off of Christmas in Newport, a month-long celebration complete with festive events and happenings to honor the season and give back to charities throughout the community. Experience events for nearly each day throughout December as part of the celebration.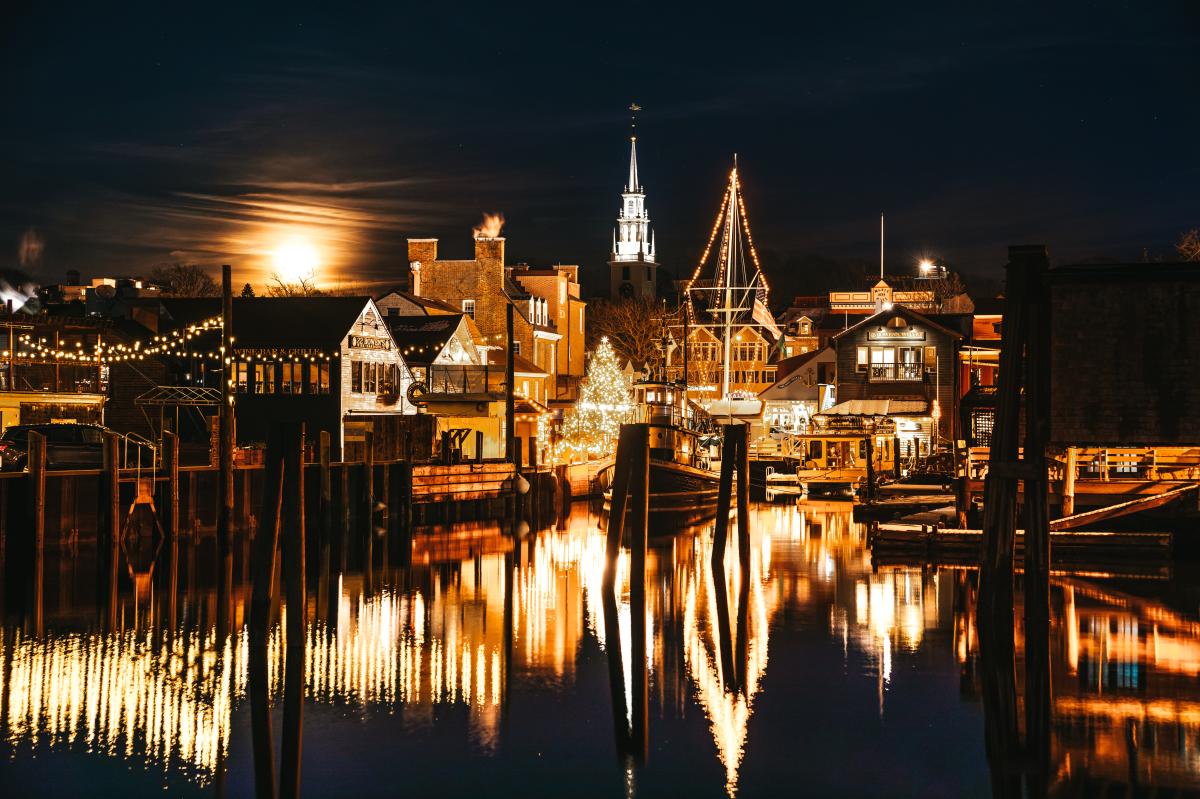 GET SOCIAL
Tag your photos #TheClassicCoast for the chance to be featured on our accounts.