Surfing in the Ocean State, pinch me. Think: the salt of the sea on your skin after a day chasing the swell. Think: the perfect amount of sunshine and crisp sea breeze. More than 400 miles of coastline affords beautiful beaches and sprawling sandy seasides in and around Newport. Your wave is waiting here on the Coast.
A 501c3 Non Profit Surf Therapy Organization focused on creating a culture shift towards happiness…
SACHUEST BEACH
Sachuest Beach in Middletown, locally known as Second Beach, is where you'll find most of the area's locals. Surfing is allowed from just west of path 8 and Lifeguard Tower 9 all the way to Purgatory Chasm.
Head to Surfer's End for, you guessed it, surfing. Large waves and ample space culminate the perfect beach scene.
Where:

315 Sachuest Point Road, Middletown, RI

Beach Season:

MEMORIAL DAY WEEKEND THROUGH LABOR DAY

Equipment Rentals:

Island Sports

SURFER'S END
Right where Second Beach begins is where locals claim to catch the best waves. Grab your board (or rent one), your suit, and head out for some awesome surf.
Pro Tip: Be sure to plan the tides and the traffic. This little spot may be a haven for locals, but it's far from under-the-radar, so it can get pretty busy.
Where:

Sachuest Beach West End, Middletown, RI

Beach Season:

Memorial Day weekend through Labor Day

Equipment Rentals:

Island Sports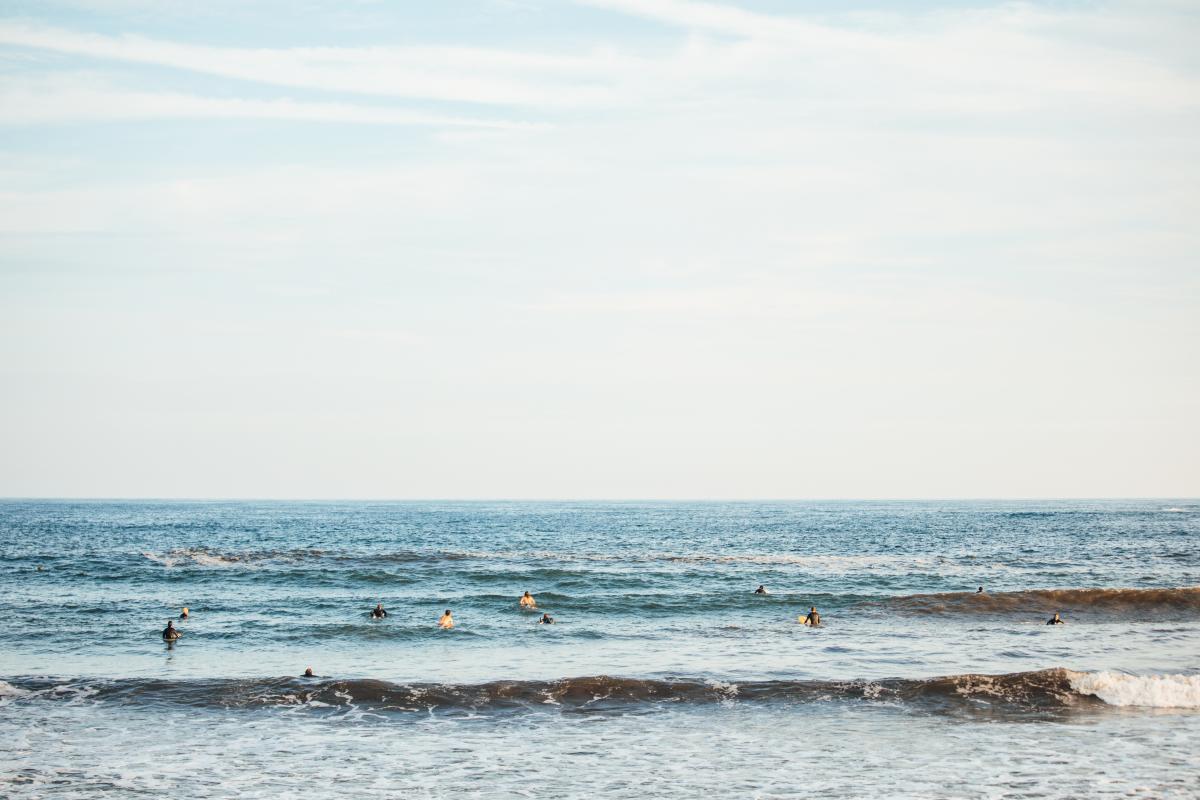 SOUTH SHORE BEACH
Located on Shore Road, this small, rocky beach offers beautiful views of the ocean and some of the most scenic surf around. While the waves might be hard to gauge during the summer, winter reportedly has the most consistent surf, but watch out for frosty temps and rip currents.
Where:

140 South Shore Road, Little Compton

Beach Season:

Memorial Day weekend through Labor Day weekend, weather permitting.

Cost:

Daily: $15 - 20 | Weekly:$50 | Season: $200
EASTON'S BEACH
Also known as First Beach, this 3/4-mile stretch of sand and ocean is the prime spot for surfing. Bonus: It marks the beginning of Cliff Walk, just in case you find yourself yearning a scenic stroll. 
Where:

175 Memorial Blvd., Newport

Beach Season:

May 1 through October 31

Cost:

Newport Resident: $50 Per season | Non-Resident: $100 Per season | Daily Rates Available
GET SOCIAL
Tag your photos #TheClassicCoast for the chance to be featured on our accounts.