Oh, brunch. Not quite breakfast, but not quite lunch. It's our favorite place to be on a slow, Sunday morning—preferably with the perfect Bloody Mary in hand. Whether your heart swings closer to a sweet breakfast or you always find yourself with a hankering for a savory lunch item, these brunch spots have just what you need—even if what you need is a 15-egg omelet with eight types of meat and five types of cheeses (we are not lying). 
Sunday funday (and Saturday, too) starts right here. 
COVID-19 NOTE:
When you're ready, we can't wait to welcome you back to The Classic Coast. Rest assured, the safety and well-being of both visitors and locals remains our top priority. The mask mandate requiring face coverings in Rhode Island has been lifted, however local businesses may ask you to wear a mask when visiting their establishments. Please be prepared for individual business mask policies. Additionally, shops, attractions and tours are monitoring the number of guests at any given time and may ask you to socially distance to enter. 
All we ask when you land on these shores is that you play your part in keeping everyone safe. Please be kind, adhere to guidelines and maintain social distancing. 
NOMI PARK AT THE WAYFINDER HOTEL
Cool and quirky, The Wayfinder Hotel speaks to those looking for a Newport experience out of the ordinary. Situated off the beaten path in Newport's north end, this 197-room boutique hotel was created by a group of local chefs, bartenders, artists, designers, and entrepreneurs who banded together to create a fresh take on the traditional Newport hotel experience.
Brunch here offers down-right delicious entrees that are anything but ordinary. French toast custard, Johnny cakes, duck confit, and The Baller BLT (to name a few) all come served with a side of hip hop favorites every Saturday and Sunday.
Brunch Hours: Saturday and Sunday, 7:00 - 11:30 AM
CRU CAFÉ
Tucked away right off historic Bellevue Avenue is this casual, trendy cafe where ingredients are sourced locally and the menu rotates seasonally. For brunch, you can always count on eclectic offerings like Charleston chicken & biscuits or Irish smoked salmon with fried egg and corned beef hash. Round up your cru (see what we did there?), and head over for a BYOB brunch—just bring the booze, they supply the juice.
Brunch Hours: Saturday: 8:00 AM - 5:00 PM; Sunday: 8:00 AM - 3:00 PM
THE HUNGRY MONKEY
There's a reason they put hungry in the moniker of this cozy joint located on Broadway, and it has everything to do with their robust menu. If you find yourself ravenous after a night out and you're up for a challenge, they have just the thing: A 15-egg omelette loaded with eight types of meat including sausage, ham, and turkey, plus five types of cheese, topped with chili all accompanied by home fries and toast. You have one hour to complete the King Kong Challenge and reap the rewards of a free t-shirt and your photo on the Wall of Fame. Otherwise, you pay for it ($29.95).
If you're not feeling too indulgent, their average-sized options are just as impressive. Think: stuffed French toast, Portuguese eggs benedict and chili cheese dogs if you're in that kind of mood. 
Brunch Hours: 7:00 AM - 2:00 PM
CORNER CAFÉ
If you've passed Corner Cafe on any given weekend morning, chances are you've witnessed the eager crowds outside their door. This cozy, intimate cafe often comes with a wait, but you better believe their extensive menu loaded with crave-worthy offerings is worth every second. From the pesto and fresh mozzarella omelette (The Jimmy Pesto Especial, for future reference) to sweet bread French toast with maple pecan butter—this is the spot where your brunch dreams come true.
Brunch Hours: Opens 7:00 AM
BENJAMIN'S
This late-night seafood restaurant nestled on Thames might not be top of mind when you think of where to brunch, but don't be too quick to count it out. This is the place where it's never too early for seafood. From eggs fatulli with fresh lobster meat to spicy bloody marys garnished with shrimp cocktail, we consider this the coastal brunch you need in your life.
Brunch Hours: Saturday and Sunday: Opens 7:00 AM
CALEB & BROAD
Take everything you think about a Newport dining scene and flip it on its head and that's what you get when you step into Caleb & Broad. Eccentric paintings line the walls at this pop-art and graffiti themed eatery on Broadway where the menu items are just as eccentric. Think: cereal French toast and pulled pork benny alongside tried-and-true favorites like avocado toast, breakfast burrito and the brunch burger. 
Brunch Hours: Saturday and Sunday: 10:00 AM - 4:00 PM
CLARKE COOKE HOUSE
On the other hand, take everything you think about a Newport dining scene and it's probably a mirror image of Clarke Cooke House. This Newport staple dressed in America's Cup prints and sailing memorabilia on Bannister's Wharf overlooks the Newport Harbor and offers up a prix-fixe Sunday brunch for $23.50 that includes chocolate mousse for dessert and a complimentary mimosa or bloody mary. Choose from entree offerings like steak and eggs, R.I. johnnycakes, or New Orleans poached eggs served with cajun spiced crab cakes. (a la carte also available)
Brunch Hours: Sunday: Opens at 11:30 AM
MIDTOWN OYSTER BAR
A Newport classic, Midtown Oyster Bar is the area's largest working raw bar with two bars, two decks, a marble raw bar and oyster stout on draft. The atmosphere here is Colonial casual: high-ceilings, dim lighting and massive slabs of wood fixed above community tables. The restaurant spans three floors, each with its own vibe and collection of nautical trinkets adorning the walls. The second and third floor are where you'll catch the restaurant's al fresco dining.
Sunday Brunch here includes sweet and savory options like steak and eggs or French toast with strawberry butter. 
Brunch Hours: Sunday: 11:00 AM - 3:00 PM
DIEGO'S
Brunch at Diego's is a spiritual experience. This is the place where the food has just as much character as the atmosphere, laden with string lights, Day of the Dead skulls, and a Buddha or two strewn about. As for the menu, think: perfectly-crafted, California-style Mexican dishes with a twist. For a change of pace, opt for the Tinga Chilaquiles, crispy tortillas tossed with house Rioja sauce and chicken tinga then topped with suny eggs, avocado, Cotija cheese and Mexican crema. 
For a deal, opt for an item off the $7 menu (may we recommend the Breakfast Torta with a side of chipotle aioli) when you purchase an alcoholic beverage. 
Brunch Hours: Saturday and Sunday: 9:00 AM - 1:00 PM
TAVERN ON BROADWAY
If you're into bloody marys, Tavern on Broadway is your spot. Their Sebastian Bloody is topped with bacon, shrimp, a lobster claw and olives, and it might just change your life. Located on Broadway in a 200-year-old colonial building, their brunch menu has just about everything you've ever craved for brunch, including an assortment of bennys, burritos, pancakes and French toast. Leaning more towards lunch? Opt for the Chipotle Ranch Chicken Wrap or the Classic Tavern Burger. 
Brunch Hours: Sunday: 10:00 AM - 1:00 PM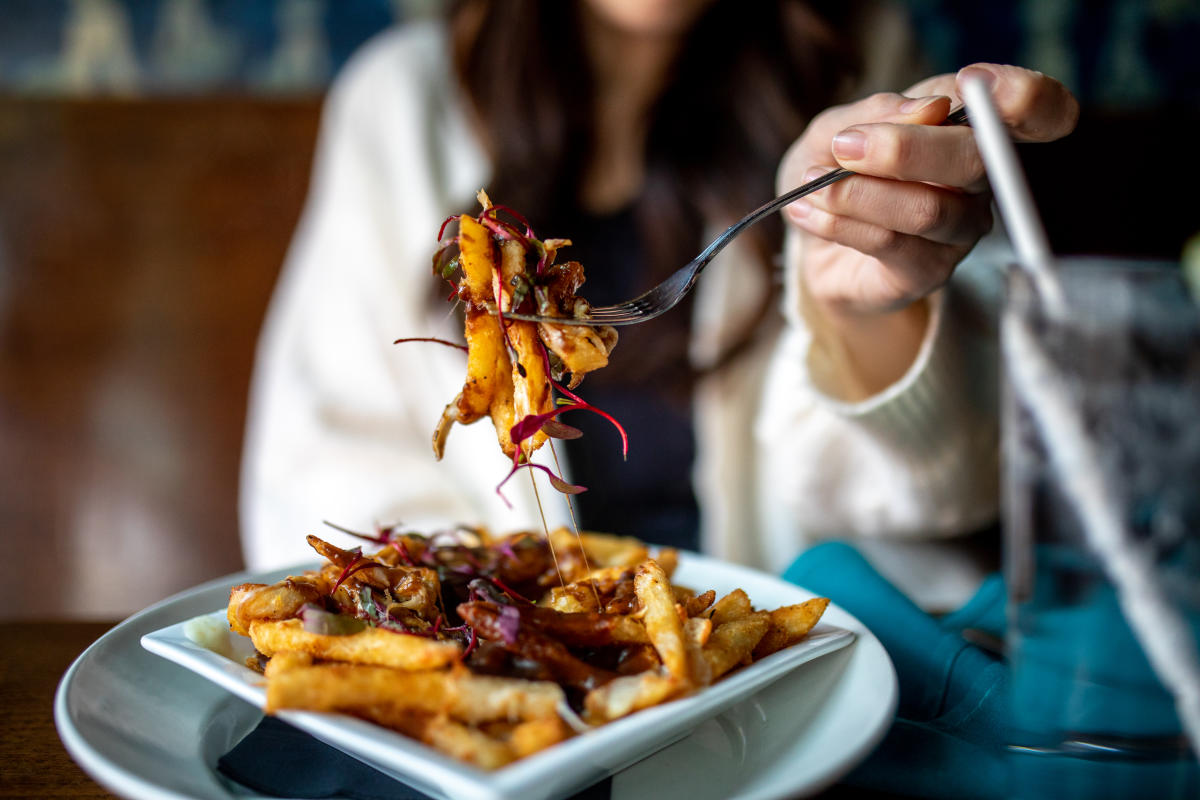 POUR JUDGEMENT
Benny fans, take your pick for the length line up at Pour Judgement where variations include classic, smoked salmon, crab cake, and more. When it comes cocktails, the Hank's Hangover Cure made with Emergen-C, Tito's, soda and a mandarin orange garnish should do the trick after a night out.
Pro tip: Into bloody marys? The Pour Judgement Loaded Bloody comes topped with bacon, multiple veggies, siracha, habenero bitters and the option to add bacon wrapped shrimp or scallops.
Brunch Hours: Sunday: 10:00 AM - 2:00 PM
STONEACRE BRASSERIE
French influence meets American industrialism at Stoneacre Brasserie in Washington Square where a small, ever-changing menu boasts intense flavor and centers around local farmers, butchers and fishermen. The menu here is filled with your favorite brunch staples including chicken and waffles, classic lobster Benedict, corned beef hash, and biscuits served however you like. Arriving with an appetite? Opt for one of the indulgent sandwich options like the croquettes madame, crispy glazed cauliflower or the lobster roll.
Brunch Hours: Saturday - Monday, 10:00 AM - 4:00 PM
STONEACRE GARDEN
From the owners of Stoneacre Brasserie in Newport's Washington Square comes the new Stoneacre Garden located in Swineburne Row (the old Barking Crab if you remember the days). The design is inspired by the gardens and grounds of the Stoneacre Estate, with a cheerful yellow and red awning reminiscent of a circus tent from days gone by. Your whimsical al fresco experience comes adorned in lush greenery hung from the outdoor awning.
Brunch Hours: Saturday - Monday, 10:00 AM - 4:00 PM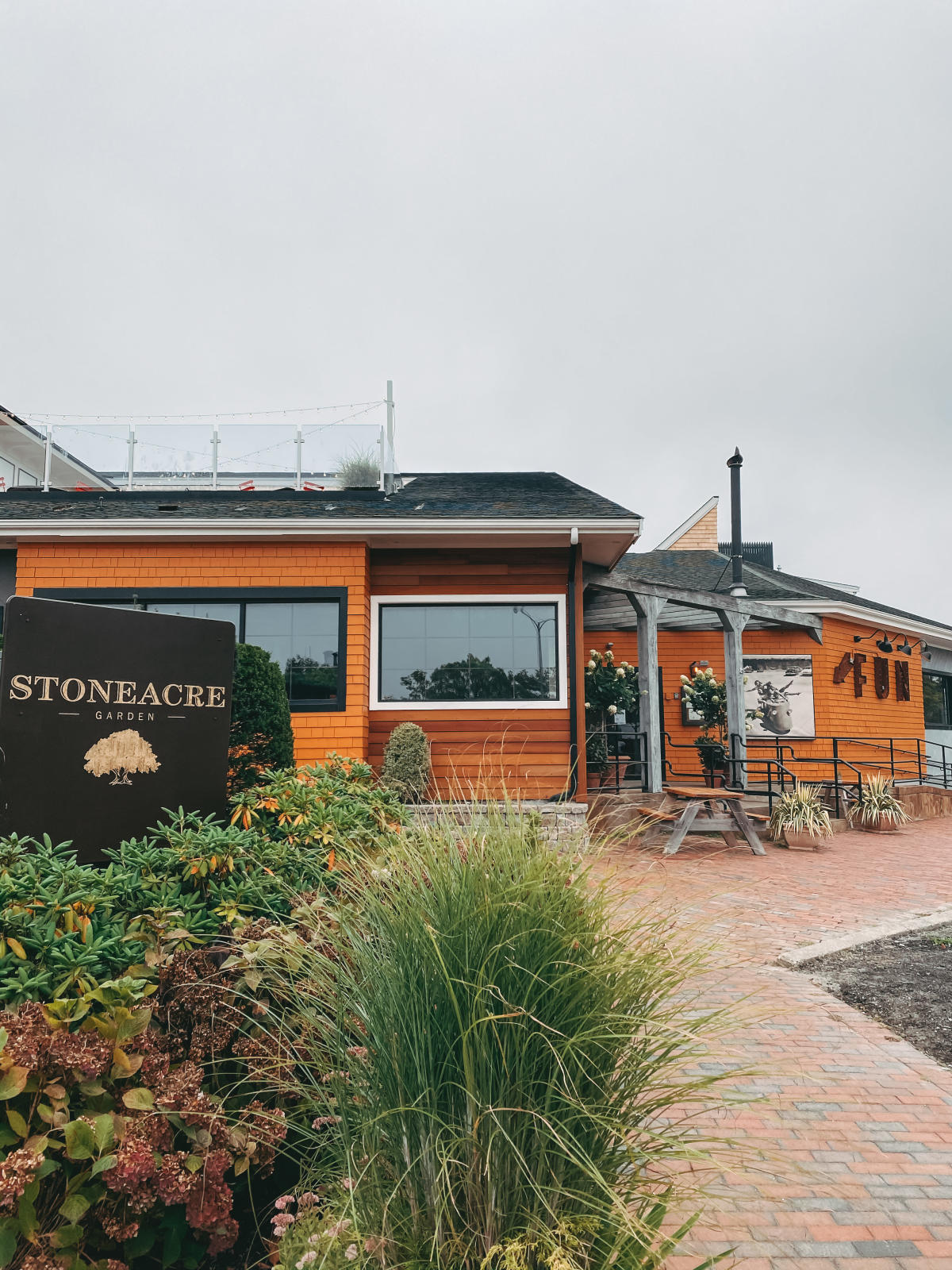 THE GRILL AT FORTY 1 NORTH
Two words: Caviar Omelet. Need we say more? It's served with smoked salmon, potato pancakes and crème fraîche. If that doesn't do it for you, perhaps the lemon-ricotta pancakes or the house-made sausage omelet will do the trick. 
Brunch Hours: Sunday: 11:00 AM - 3:00 PM
CASTLE HILL INN
If there's a lovelier place to grab brunch in Newport we have yet to discover it. Make your way down scenic Ocean Drive where you'll find Castle Hill peacefully tucked away. Their upscale, elegant dining room offers 180 degree views of the bay and overlooks a 42-foot high flagpole built to replicate the mast and rigging used on the 1905 Herreshoff NY-30 class sailing yachts. In sum, you feel like you're dining on an exclusive ship. After you take in the scenery, opt for indulgent brunch offerings like lobster hash, the brisket short rib burger or French toast topped with espresso-whipped mascarpone and chocolate-maple sauce. 
Hours: Sunday, 11:30 AM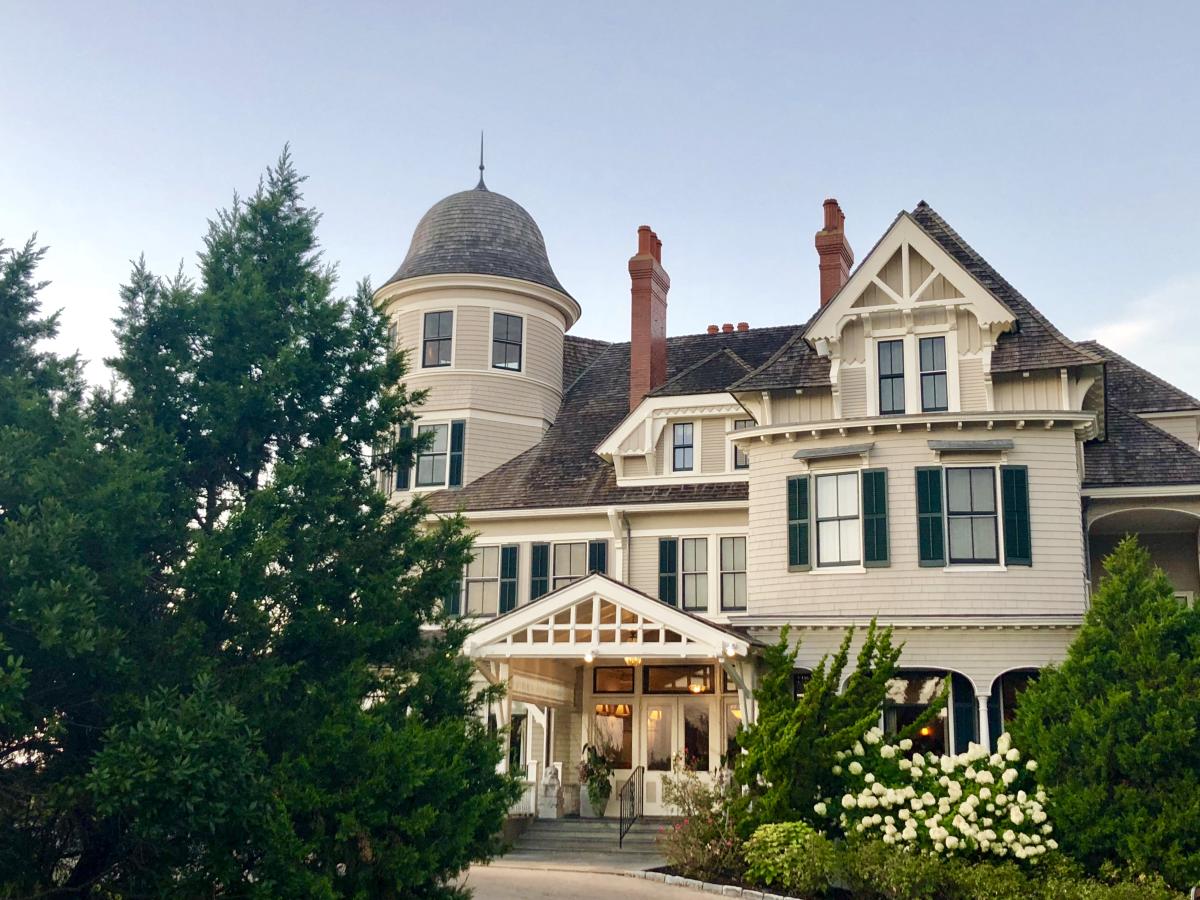 THE DINING ROOM AT THE VANDERBILT
Start your slow Sunday morning in the sun-dappled Conservatory at The Vanderbilt overlooking the resort's lush gardens. Choose from lighter offerings like the Yacht Club caesar, mushroom and leek omelette, and the Greek yogurt parfait, or indulge with elevated creations like the raclette cheesy potato soup and Vandy cheeseburger. 
GET SOCIAL
Tag your photos #TheClassicCoast for the chance to be featured on our accounts.