May might just be one of our favorite months. Outdoor patios reopen for the season, sailboats return to the water and we find ourselves reunited with the ocean breeze. Not to mention, May packs a punch with the return of some highly anticipated annual events. From the Newport Oyster & Chowder Festival that brings two days of fresh local seafood and live music to the waterfront, to the semi-annual Rogue Island Comedy Festival and The Ocean Race. May on The Coast is a daydream. 
Our top picks for the month below. 
Events
May on The Coast is a daydream. Our top picks for the month below.
1
The Ocean Race: Newport Stopover
Where:

Fort Adams State Park

When:

May 13 - 21, 2023
The world's most grueling and exciting ocean race makes its return to Newport, the only North American stopover throughout its six-month excursion, on May 13 - 21, 2023. The Ocean Race, renowned as the world's premier offshore race and an exceptional test of sailing prowess and human endeavor, will arrive at Fort Adams State Park alongside exciting events and activities. 
2
The Cocktail Club
Cheers to you, Newport.
Craft the perfect cocktail with expert mixology guidance from our One Bellevue team! Perfectly curated to showcase the notes, profile, and distillation of a selection of tasting spirits, you're sure to come away with a few new favorites. Stay afterward for dinner and make a night of it!
3
THE GILDED AGE YEARS: TRANSFORMING AMERICA
Where:

THE BREAKERS

When:

MAY 4, MAY 18

Cost:

PRICE VARIES
When: May 4, 2023 from 6:00pm – 7:00pm
Visit the heyday of Northeastern vacation spots from the Adirondacks to Coney Island, from Martha's Vineyard to the Catskills, and from Saratoga to Newport.
When: May 18, 2023 from 6:00pm – 7:00pm
The Gilded Age is notorious as a time of rampant political corruption. It was also a time when reformers ignited a reinvention of American democracy.
4
Spring Tea in the Dining Room
Where:

Blithewold Mansion, Gardens & Arboretum

When:

May 2nd - 5th, 11:00 AM - 1:00 PM

Cost:

$35 Members | $50 Non-Members
We invite you for Tea in Blithewold's Dining Room, a place where fine meals have always been served to cherished guests. Gather with friends and exchange stories while delighting in a cup of tea, freshly baked scones with sweet cream, and a 3-tiered tray filled with sweet and savory treats. Simply luxurious! Come in, sit down, relax, and enjoy the moment. The price for Tea includes admission to the Mansion and Grounds, so be sure to leave time for strolling!
More Details
5
Newport Foodies Stroll
Where:

Downtown Newport, Tour starts at the Wave Statue

When:

Recurring weekly on Wednesday, Thursday, Friday, Saturday, Starting at 11:30 AM & 12:00 PM

Cost:

Adults: $88, Children: $55
Newport Foodies Stroll offers a 1.75 mile walking food tour through Lower Thames Street. You will learn about the "City by the Sea", as well as try the cuisine from five of the best locally owned restaurants. The best time to schedule your tour is at the beginning of your visit to Newport. The tour runs rain or shine from May 3rd - October 14th on Wednesdays, Thursdays, Fridays and Saturdays.
All tours begin at 11:30am and last 2.5-3 hours. Meet Tom and Sue, your tour guides, in front of the wave statue/sculpture at the intersection of America's Cup and Memorial Boulevard. They will provide water, sunscreen, and disposable rain ponchos.
More Details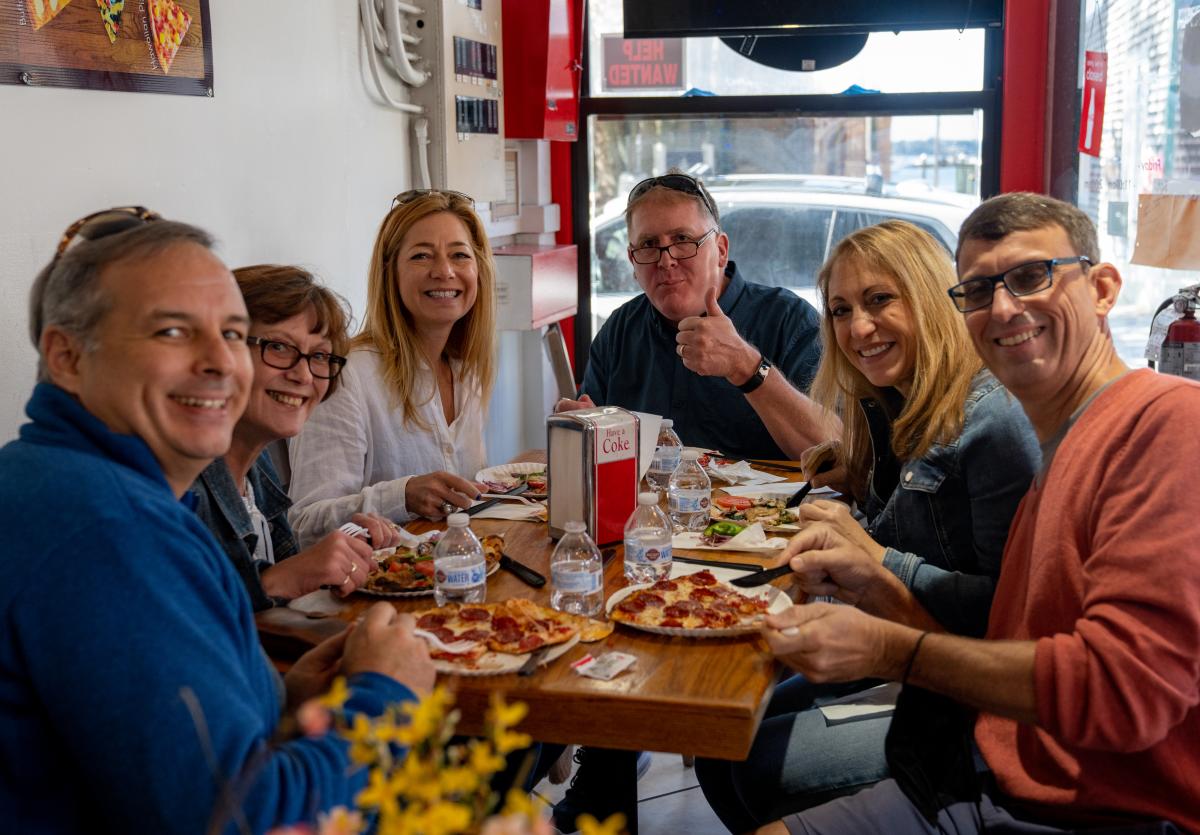 6
Dance Classes at The Academy at Newport Contemporary Ballet
providing dance education of the highest quality to children and adults from all over Rhode Island since 1979. The Academy trains both professional dancers and students who dance for the exercise and pure love of movement.
6
Bike Newport's Full Moon Ride
Where:

Equality Park, Newport

When:

May 5th from 7:15 PM to 9:15 PM

Cost:

Free
Join Bike Newport for a lovely evening bike ride along a coastal route that will bring us past scenic harbor, bay, and ocean views – lit first by the setting sun, and then by the rising moon.
More Details
7
Kentucky Derby Parties
Who needs to be at Churchill Downs during the Kentucky Derby when you have these celebrations here in and around Newport.
8
Flower Moon Sleepover Party
Where:

Norman Bird Sanctuary

When:

May 5th from 4:30 PM to 9:30 AM

Cost:

$40 Member (Includes 1 adult and 1 child), $20 Additional Adult Member, $15 Additional Child Member, $45 Non-Member (includes 1 adult and 1 child), $25 Additional Adult Non-Member, $20 Additional Child Non-Member
Calling all families to the Flower Moon Sleepover Party at Norman Bird Sanctuary! Parents and their brood can camp out under the stars with NBS' Education Team and discover a whole new world at night! Tonight, we'll explore what it means to be nocturnal and venture the trails in the dark! Join in for a guided, sensory night hike, and later, we'll cozy up by the campfire with hot cocoa and s'mores and camp the night away on the sanctuary green.
 
More Details
9
Events at Newport Vineyards
From weekly specials, taproot beer nights, live music and seasonal festivals, there is always something fun happening at Newport Vineyards.
10
COASTAL QUEEN CRUISES
Mexican Celebration Cruise
Where:

Coastal Queen Cruises, from Jamestown

When:

May 6 from 6:00 PM to 7:30 PM

Cost:

All Ages: $39
Celebrate the music of Mexico and honor Cinco de Mayo aboard the Coastal Queen! You will see the beautiful Jamestown shoreline, landmarks along Narragansett Bay and historic Newport Harbor while enjoying the piped-in tunes. The grand, teak-wood bar will be featuring drink specials on Mexican beers and tequilas. The boat has a cozy and weatherproof main salon and a covered top deck with clear side curtains. The cruise is 90-minutes, departs from 1 East Ferry Wharf in Jamestown at 6pm and tickets are $39.
More Details
Evening Cruise Featuring The "D" Train Jazz Band
Where:

Coastal Queen Cruises, from Jamestown

When:

May 27 from 6:00 PM to 7:30 PM

Cost:

All Ages: $48
Spend an evening with The "D" TRAIN Jazz Band on the Coastal Queen. Enjoy their big band sound as they play hits from Frank Sinatra, Tony Bennett, Diana Krall, Lady Gaga and more while taking in the Jamestown and Newport Harbor sights and scenery. This spacious boat has a weatherproof main deck and a covered top deck with side curtains for cruising comfort. The cruise is 90-minutes, departs from 1 East Ferry Wharf in Jamestown at 6pm and tickets are $48. Book today!
More Details
11
Mother's Day in Newport
Cheers to the woman who does it all. On Mother's Day (and every other day, for that matter) she deserves the best. Our roundup of things to do in + around Newport includes the perfect restaurants (brunch is essential), relaxing harbor tours, vineyards and breweries and so much more to show mom just how much you love her.
12
Tea & Tarot
Where:

Recharge Newport

When:

Recurring weekly on Friday starting May 12

Cost:

$80 per adult
It's time to recharge mind, body, and spirit! This is a group tarot session with tea! The origin of the tarot is explained briefly and each individual participant is offered insight into their present life journey is guided to set goals for the future! Oracle cards may also be infused into the event. There are engaging tarot related activities to complete, some magical take-aways, and plenty of fun to be had!
More Details
13
Top of Newport Opening
Where:

Top of Newport, Hotel Viking

When:

May 12 from 3:00 PM to 9:00 PM
Hotel Viking's rooftop bar & kitchen reopens for another fabulous summer season in Newport! We can't wait to see you! Cheers and see you at the Top!
More Details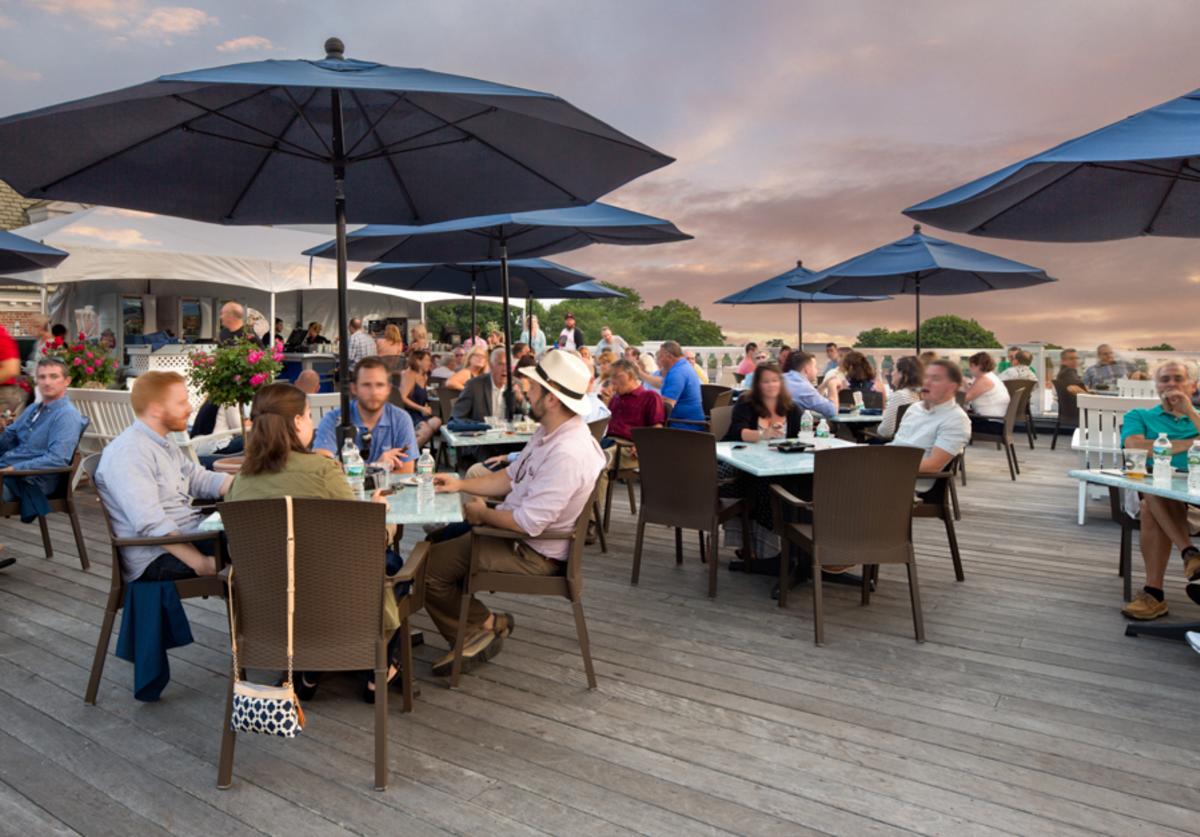 14
Newport Classical presents the Saxophone Ensemble Kenari Quartet
Where:

Emmanuel Church

When:

May 19 at 7:30 PM

Cost:

$45
The remarkable saxophonists of the Kenari Quartet, described as "polished" and "intense" by the Wall Street Journal, bring a program that includes music by J.S. Bach and Mendelssohn, Jennifer Higdon's Short Stories, and David Maslanka's Mountain Roads
More Details
15
Newport Oyster & Chowder Festival
Where:

Bowen's Wharf

When:

Saturday, May 20 - Sunday, May 21 from 11:00 AM - 6:00 PM

Cost:

Free
You don't have to travel far to find a cup of life-altering clam chowder when you're in Newport. It's kind of a big deal here. In fact, it's right up there with fresh-from-the-ocean oysters and heaping lobster rolls. 
This year, Bowen's Wharf Company celebrates these Ocean State offerings with the 2023 Newport Oyster & Chowder Festival, set to return May 20 - 21 with fresh oysters and chowder from local growers and vendors. 
16
Bristol Vintage Market
Where:

Mount Hope Farm

When:

May 21 from 9:00 AM - 3:00 PM

Cost:

$10 day pass $15 weekend pass
A vintage market taking place at historic Mount Hope Farm on the weekend of May 20 and 21, 2023.
Please join us for a vintage market showcasing high-quality repurposed items, antique treasures, and unique artisan creations. We are looking for a variety of artists and curators and encourage all to apply!
More Details
17
Rogue Island Comedy Festival
Where:

Newport

When:

Thursday, May 25 - Monday, May 29

Cost:

$30 + $2 processing fee (online only)
18
Boots on the Ground for Heroes Memorial
Where:

Fort Adams State Park

When:

May 27th - May 30th, 2022
The Boots on the Ground for Heroes Memorial will be displayed at Fort Adams in Newport over Memorial Day Weekend May 26th – 29th, 2023. Hours are Friday, Saturday, and Sunday 8am - 8pm, and Monday 8am - 6pm.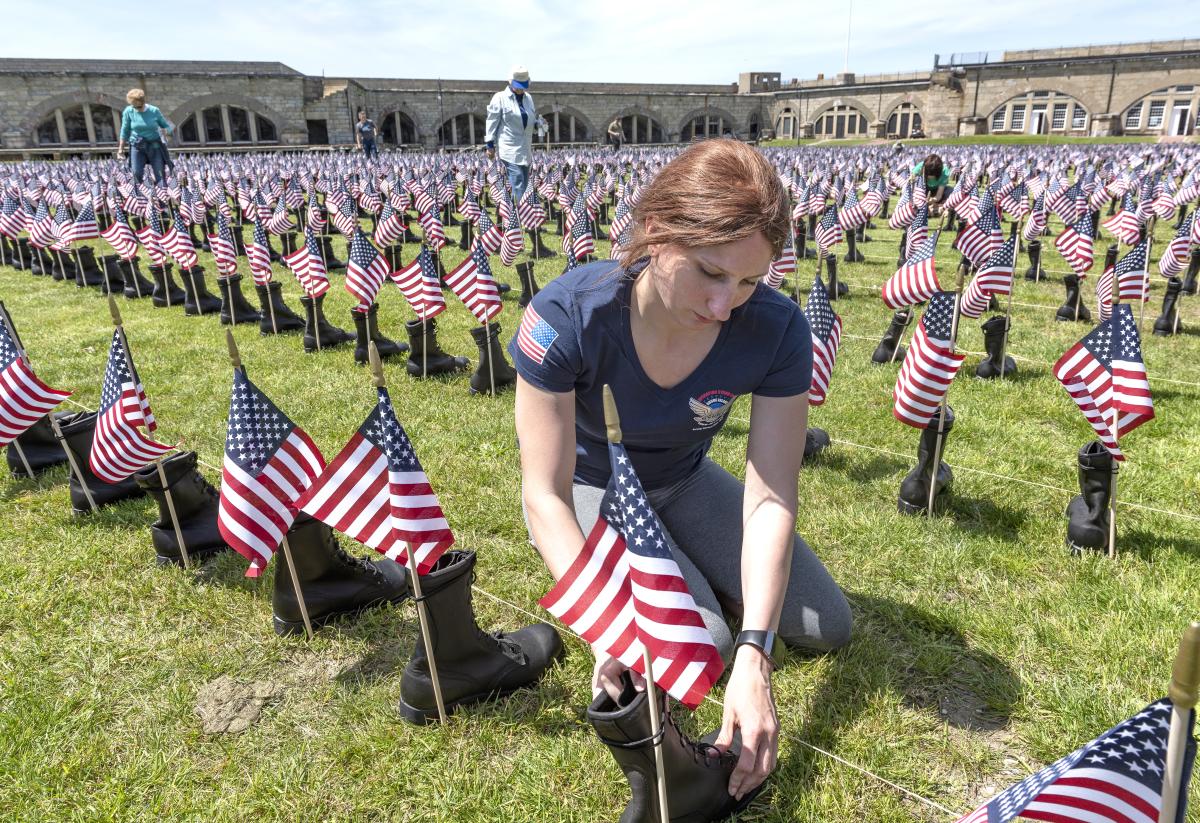 GET SOCIAL
Tag your photos #TheClassicCoast for the chance to be featured on our accounts.