May might just be one of our favorite months. Outdoor patios reopen for the season, sailboats return to the water and we find ourselves reunited with the ocean breeze. Not to mention, May packs a punch with the return of some highly anticipated annual events. From the Newport Oyster & Chowder Festival that brings two days of fresh local seafood and live music to the waterfront, to the semi-annual Rogue Island Comedy Festival and Newport Food Truck & Craft Beer Festival. May on The Coast is a daydream. 
Our top picks for the month below.
COVID-19 NOTE:
When you're ready, we can't wait to welcome you back to The Classic Coast. Rest assured, the safety and well-being of both visitors and locals remains our top priority. The mask mandate requiring face coverings in Rhode Island has been lifted, however local businesses may ask you to wear a mask when visiting their establishments. Please be prepared for individual business mask policies. Additionally, shops, attractions and tours are monitoring the number of guests at any given time and may ask you to socially distance to enter. 
All we ask when you land on these shores is that you play your part in keeping everyone safe. Please be kind, adhere to guidelines and maintain social distancing. 
Events
May on The Coast is a daydream. Our top picks for the month below.
1
Stoneacre Dog Show
Where:

Stoneacre Garden, 151 Swinburne Row, Newport, RI 02840

When:

Sunday, May 1, 2022 from 1:00 – 4:00 PM

Cost:

$25 per dog entry
This May, VIPs – or "Very Important Pups" -- will take over the patio at Stoneacre Garden to compete in Stoneacre Hospitality Group's first annual Stoneacre Dog Show, where a panel of judges will award first-place ribbons across 10 categories, ranging from scruffiest beard to waggiest tail.
All participating pups will receive branded swag and attendees can shop from dog-friendly vendors and enter a silent auction. All proceeds from the event benefit The Potter League for Animals, an animal care & adoption center that enriches the lives and promotes the humane treatment of animals.
2
Aquidneck Island National Police Parade
Where:

Newport, RI

When:

Sunday, May 1, 2022 at 11:50 AM
After a very trying two years for the law enforcement community, we are pleased to announce the return of the Aquidneck Island National Police Parade. This year's event will take place rain or shine and will be held on May 1st at 11:50 am. As a committee we felt now was the right time to honor those men and women who served honorably for the past two years, they endured public distrust, the call for defunding, and a pandemic, all without wavering from our common goal, to protect and to serve. Please join us in honoring and thanking all of them for their continued service to an honorable profession.
This year we will be honoring all past and present as the Grand Marshal, as well as the 139 officers who dies in the line of duty in 2019, 295 in 2020 and an astonishing 458 officers in 2021. This is the largest number since 1930 when 312 officers died in the line of duty.
3
Springtime Afternoon Tea
Where:

Blithewold Mansion, Gardens & Arboretum

When:

Recurring weekly on Tuesday, Wednesday, Thursday, Friday from 1:00 - 4:00 PM

Cost:

Members: $35, Non-Members: $50
We invite you for Tea in Blithewold's Dining Room, a place where fine meals have always been served to cherished guests. Gather with friends and exchange stories while delighting in a cup of tea, freshly baked scones with sweet cream, and a 3-tiered tray filled with sweet and savory treats. Simply luxurious!
Come in, sit down, relax, and enjoy the moment. The price for Tea includes admission to the Mansion and Grounds, so be sure to leave time for strolling!
4
Newport Foodies Stroll
Where:

Downtown Newport, Tour starts at the Wave Statue

When:

Recurring weekly on Wednesday, Friday, Saturday, Starting at 11:30 AM & 12:00 PM

Cost:

Adults: $88, Children: $37
Newport Foodies Stroll offers a 1.75 miles walking food tour through Lower Thames Street. You will learn about the "City by the Sea", as well as try the cuisine from five of the best locally owned restaurants. The best time to schedule your tour is at the beginning of your visit to Newport. The tour runs rain or shine from May 1st - October 31st on Wednesdays, Fridays and Saturdays.
All tours begin at 11:30am and last 2.5-3 hours. Meet Tom and Sue, your tour guides, in front of the wave statue/sculpture at the intersection of America's Cup and Memorial Boulevard. They will provide water, sunscreen, and disposable rain ponchos.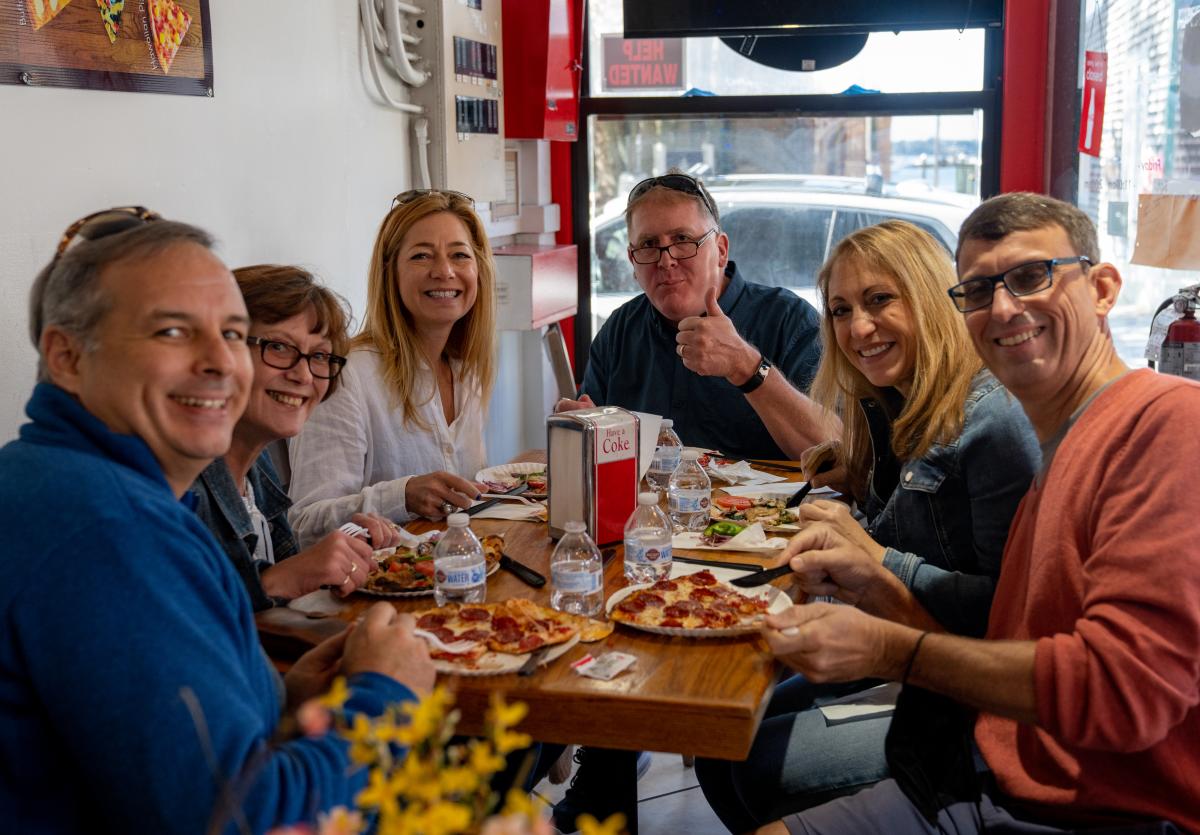 5
Bird Box Bonanza
Where:

Norman Bird Sanctuary

When:

May 5th, 2022 from 4:00 PM to 5:30 PM (Rain Date: May 6th)

Cost:

$7 Adult Member | $3 Child Member | $10 Adult Non-Member | $5 Child Non-Member
Join us to learn all about this exciting annual program and how it supports the local ecosystem.

Enjoy a presentation and guided walk along the fields of the Norman Bird Sanctuary for the opportunity to see these nest boxes in action and take the opportunity to adopt one of your own!

In the event of inclement weather, this program will be rescheduled for Friday, May 6th.
6
Modern Calligraphy at Little Gold
Where:

Little Gold, Newport

When:

May 5th, 2022 from 6:00 PM to 7:30 PM

Cost:

$68
Join Sip & Script® for a Night of Learning Calligraphy!

Join us at Little Gold in Newport, RI for a night of cocktails and pretty lettering! Whether you're a stationery nerd, DIY Bride-to-be, or just a crafty individual, in this workshop you'll be learning an introduction to modern calligraphy with a pointed dip pen and ink. We will cover all the basics and get you ready to add those special lettered details to your snail mail, wedding paper goods, home decor and more! The perfect crafty night out!

Class includes 1.5 hours of instruction and demonstration, our beginner's calligraphy kit (two nibs, black ink pot, 2 letter guides, tracing paper and straight pen holder), and all materials to write on. Everything is yours to keep at the end of the night!
7
Day After Cinco de Mayo Cruise Aboard the Coastal Queen
Where:

Coastal Queen Cruises, from Jamestown

When:

May 6th, 2022 from 6:00 PM to 7:30 PM

Cost:

All Ages $38
Celebrate Cinco de Mayo aboard the Coastal Queen! Celebratory attire is welcome, and festive music will be piped in. Along the way you will see the beautiful Jamestown shoreline and historic Newport Harbor. The boat has a cozy and weatherproof main salon and a covered top deck with side curtains. The cruise is 90-minutes, departs Jamestown Village at 6:00 PM and tickets are $38.
8
TGIF Performance with The Portermen
Where:

Rough Point

When:

May 6th, 2022 from 6:00 PM to 7:30 PM

Cost:

$15
Grab your blanket, a basket of snacks, and your favorite people to celebrate Friday! Now in its second year, Rough Point's monthly outdoor arts performances return in the Formal Garden with a rousing show by the Portermen, a traditional sea shanty group from Newburyport.

Doors open at 6:00pm, program begins at 6:30pm

Please note: This program is scheduled to take place outside on the grounds of Rough Point. In the event of inclement weather, this program will move indoors to the Great Hall; visitors will then be required to show proof of COVID-19 vaccination upon check-in and wear a mask inside the museum. Notice will be sent in advance of location changes, and refunds will be issued if needed.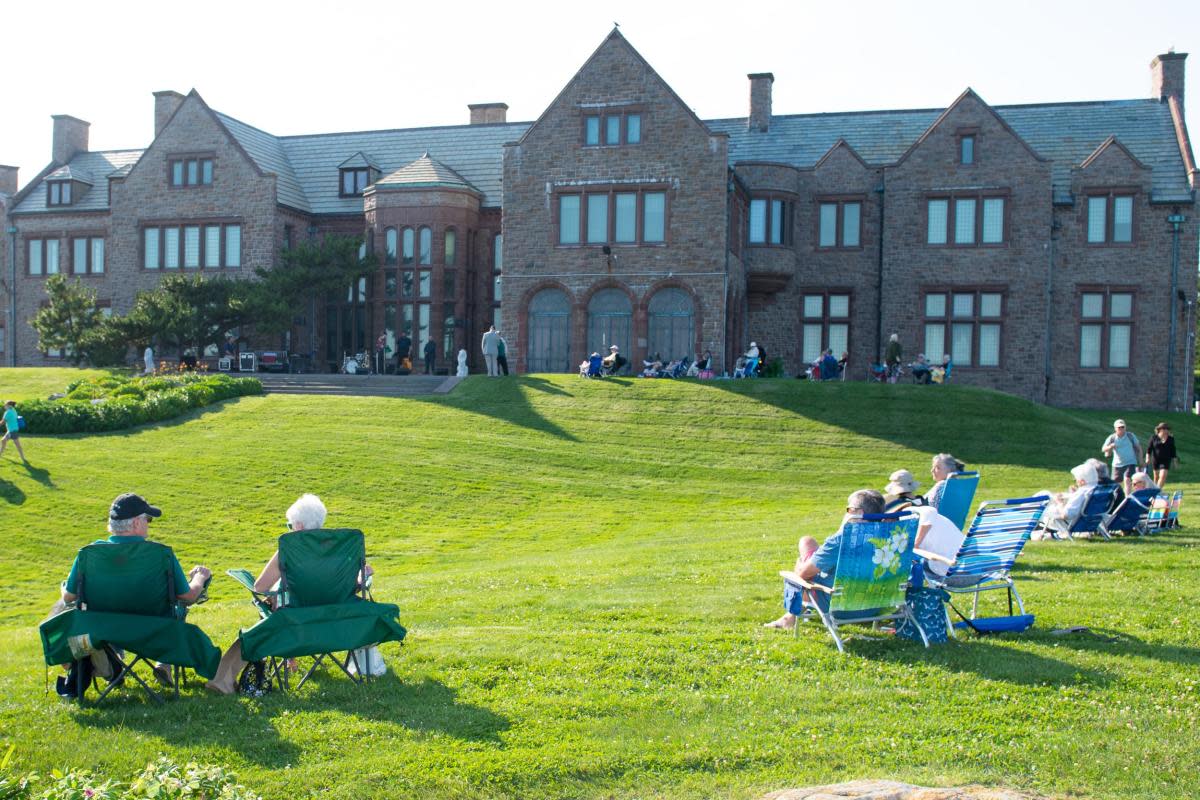 10
LINDEN PLACE'S ANNUAL KENTUCKY DERBY WATCH PARTY
Where:

Firehouse Theater, Newport

When:

Recurring weekly on Friday, Saturday

Cost:

$18
Can't make it to Churchill Downs this May 7th? You can still get in on the Derby action because Linden Place Mansion is off to the races!
Dig out your derby hat and bring out the seersucker jackets as we bring the spirit of the Kentucky Derby to Bristol, Rhode Island! The ultimate derby-watching experience, Linden Place celebrates Kentucky Derby Day in true Colt family fashion with live music, great food, open bar (including mint juleps!), bourbon tasting, live streaming of the 148th annual Kentucky Derby, live and silent auction & more. With prizes for best-dressed, biggest hat, most dapper couple and more this fundraiser for Linden Place Mansion is not to be missed!
11
Spring Fest at Mount Hope Farm
Where:

Mount Hope Farm, Bristol

When:

May 7th, 2022 from 9:00 AM - 1:30 PM

Cost:

free
Warm weather, longer days and Mother's Day weekend will be celebrated at Mount Hope Farm's Spring Fest, an expansion of the Farm's weekly Farmers Market. In addition to vendors of local produce and other delicacies, two-dozen artisan vendors will display and sell their work ranging from jewelry to ceramics to furniture. Plus, the Bristol Garden Club will be on hand with its annual spring sale of annuals, perennials, herbs and specialty items, all ideal as Mother's Day gifts.

Children's activities include a scavenger hunt, crafts and story hours by the popular Mrs. Katz and Her Hats. Kids will also enjoy rides on a hay wagon and visits with the Farm's animals.

The Farm is pleased to announce that Bristol's own Jon Tyler will be on hand from 11 am to 1 pm to provide musical entertainment. A selection of food trucks will attend with offerings ranging from ethnic specialties to chowder and burgers to ice cream.

Admission to Spring Fest is free of charge, however, attendees are asked to voluntarily donate $5 per car to support the not-for-profit Mount Hope Farm. Attendees are asked to use the Farm's South Pasture entrance to park.
12
Tales of Mother Goose is back at Keats Theatre!
Where:

Keats Theatre, Barrington, RI

When:

May 7 at 4:00 PM & May 8th at 1:30 PM and 4:00 PM

Cost:

Family Four Pack $99; Adults $45; Students & Seniors $20; ALL TICKETS WILL BE $45 AT THE DOOR
Join us for classic nursery rhymes recounted by Mother Goose and playfully brought to life by Island Moving Company's own dancers.
See magical performances of Humpty Dumpty, Miss Muffet, Jack and Jill, and Sing a Song of Sixpence. You may get a chance to dance with the famous Old Woman who lived in a Shoe and there will be photo opportunities with the characters.
13
Mother's Day Mimosa Cruise from Bowen's Wharf, Newport
Where:

5 Bowen's Landing, Bowen's Wharf

When:

May 8th at 10:30 AM and 11:45 AM

Cost:

Adults $35 - Seniors (65+) - $32 - Children (5-12) - $15 - Young Child (infant - age 4) - $10 - Military (with valid ID) - $32
Celebrate Mom on the May 8th Mother's Day Mimosa Cruise, on the Coastal Queen. Enjoy a complimentary mimosa while viewing the many beautiful sights along the way like Rose Island Lighthouse, Fort Adams State Park, Clingstone, Hammersmith Farm and so much more. The boat has a cozy and weatherproof main salon and a covered top deck with side curtains. Cruise is 75 minutes, and departs at 10:30 am.
14
Bristol Yoga Studio: Outdoor Yoga Series
Where:

Blithewold Mansion, Gardens & Arboretum

When:

Recurring weekly on Monday, Friday from 9:30 AM - 10:45 AM
Blithewold and Bristol Yoga Studio present an outdoor summer yoga series each Friday morning. All are invited to join in for an inspiring class under a canopy of trees, amidst the gardens and waterfront property. Bring a yoga mat and water, and wear comfortable clothing. Dates subject to change. Please check the Bristol Yoga Studio website beforehand for weather updates. Bristol Yoga Studio class passes welcome.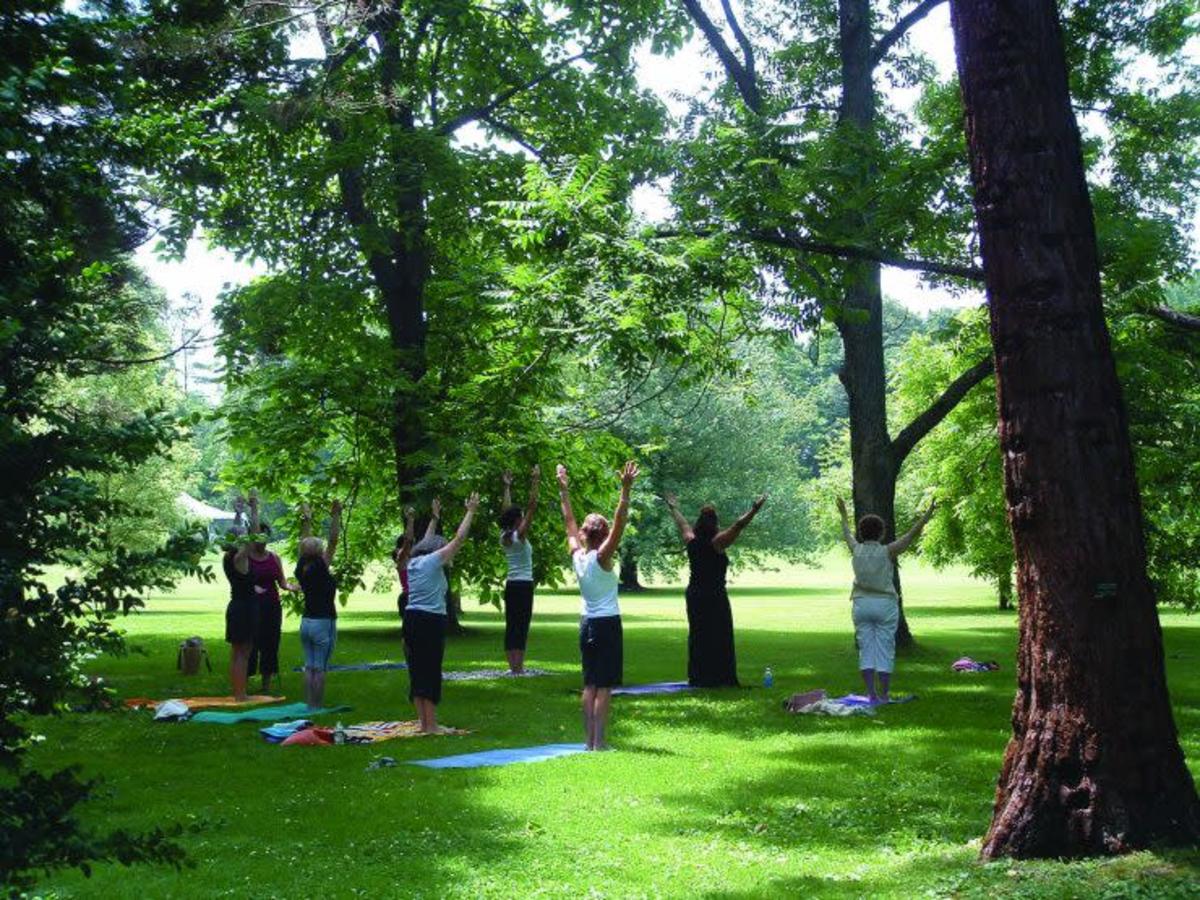 15
Newport Food Truck & Craft Beer Festival
Where:

Fort Adams State Park

When:

May 14 & 15

Cost:

$5 - $118
Food Truck Festivals of America is coming to Newport for the 3rd Annual Newport Food Truck & Craft Beer TWO DAY Festival! Featuring some of the area's most popular food trucks, dishing out fan favorites.
Along with dozens of regional and national craft breweries, FTFA will be bringing the ultimate food truck experience to Newport on Saturday & Sunday, 5/14 & 5/15 from 12pm to 5pm.
Jamestown Newport Ferry will offer express ferry service from Jamestown to Perrotti Park, Newport for the Newport Food Truck & Craft Beer Festival.
For more information and our full 2022 schedule visit www.foodtruckfestivalsofamerica.com
16
Newport Car Museum Hoods Up Weekend
Where:

Newport Car Museum

When:

May 14th & 15th

Cost:

$18 adults, $15 military/students
True beauty comes from within; check out the engines on more than 85 magnificent cars in the Museum's six galleries and Pop-Up Porsche Exhibit.

Tickets online or at the door, open daily 10-5
17
Tea and Scones on the Porch
Where:

Blithewold Mansion, Gardens & Arboretum

When:

Recurring weekly on Sunday, Thursday, Friday, Saturday from 11:00 AM - 2:00 PM

Cost:

$15, Non-Members: $25
Get outside with some friends on one of Blithewold's porches for a cup of hot tea or iced tea, and freshly baked scones with clotted cream. Catch up while enjoying a beautiful view of the Bay and Blithewold's gardens. Come out, sit down, relax, and enjoy the moment.
18
Newport Oyster & Chowder Festival
Where:

Bowen's Wharf

When:

May 21 & 22

Cost:

Free Admission
You don't have to travel far to find a cup of life-altering clam chowder when you're in Newport. It's kind of a big deal here. In fact, it's right up there with fresh-from-the-ocean oysters and heaping lobster rolls. 
This year, Bowen's Wharf Company celebrates these Ocean State offerings with the 2022 Newport Oyster & Chowder Festival, set to return May 21 - 22 with fresh oysters and chowder from local growers and vendors. 
19
Rogue Island Comedy Festival
Where:

Newport

When:

May 26th - 30th
Rogue is now semi-annual! Spring Fest is held Memorial Day Weekend and Fall Fest is Columbus Day Weekend, at cool venues in and around Newport, RI.
Featured comedians include Yannis Pappas (Comedy Central, Joe Rogan Experience), Sam Tallent (Comedy Central), Ian Lara (Comedy Central), Jenny Zigrino (Comedy Central), Gianmarco Soresi (Netflix), Alingon Mitra (TikTok) and over 50 more local and national comedians!
20
Atlantic Cup Race
Where:

Fort Adams State Park

When:

May 26th - May 29th, 2022
The 7th edition of the Atlantic Cup returns on May 22, 2022 with two new features. Leg 1 will go from Charleston, S.C. to Newport, R.I. increasing the first leg of the race by 80nm. In addition, for the first time in its history The Atlantic Cup will open Leg 2 (Newport-Portland) to PHRF double-handed boats between 30 and 45 feet.
More Details
21
Boots on the Ground for Heroes Memorial
Where:

Fort Adams State Park

When:

May 27th - May 30th, 2022
The Boots on the Ground for Heroes Memorial will be displayed at Fort Adams in Newport over Memorial Day Weekend May 27th – 30th, 2022. Hours are Friday, Saturday, and Sunday 8am - 8pm, and Monday 8am - 6pm. Saturday May 28th from 5-6PM: Patriotic Concert featuring the 88th Army Band, Rhode Island National Guard. Admission is free for all attendees.
GET SOCIAL
Tag your photos #TheClassicCoast for the chance to be featured on our accounts.