"In Spring, I have counted 136 different kinds of weather inside of 24 hours." - Mark Twain
No matter the weather, Newport and its surrounding communities are packed with so much to do come April. From Daffodil Days that bloom throughout Newport and Bristol bringing more than a million daffodils to the city's parks and fields, to the return of Newport Restaurant Week, where area restaurants will offer an assortment of crave-worthy discounts and deals for you to choose from, April on The Coast is nothing short of wondrous.
COVID-19 NOTE:
When you're ready, we can't wait to welcome you back to The Classic Coast. Rest assured, the safety and well-being of both visitors and locals remains our top priority.  All we ask when you land on these shores is that you play your part in keeping everyone safe. Please be kind and adhere to local guidelines. 
hotel deals
Revel in relaxation with these exceptional experiences at unbeatable rates.
EVENTS
Get ready to shake off winter's cobwebs. Our picks for the month below.
1
Newport Restaurant Week
Where:

Across Newport and Bristol Counties

When:

April 1st - 10th
Join us for another season of Newport Restaurant Week where area restaurants will offer an assortment of crave-worthy discounts and deals for you to choose from. Think: BOGO deals, prix-fixe offerings, gift cards promotions and more. 
2
NEWPORT DAFFODIL DAYS
Where:

ACROSS NEWPORT, RI

When:

ALL APRIL
Newport's Daffodil Days celebrates the arrival of over 1,200,000 bright yellow daffodils throughout the area with decorated store windows heralding their arrival. 
More information and a locator map to the largest fields of daffodils can be found on the Daffodil Days website.  
3
BLITHEWOLD: DAFFODIL DAYS
Where:

BLITHEWOLD MANSION, BRISTOL

When:

APRIL 16TH - 24TH, 2022
Each April, Blithewold opens its gates to welcome visitors just as springtime begins. The famous display, covers the 33-acre seaside estate with over 50,000 daffodils that delight visitors for nearly a month.
The first week, timed to the annual school vacation week, is filled not only with flowers, but lots of fun-for-the-whole-family programming that celebrate our favorite yellow-flower friends. 
4
Daffodil Days Lighthouse Cruise
Where:

Coastal Queen Cruises

When:

All April, recurring weekly on Sunday, Friday, Saturday

Cost:

Adults $35 - Seniors (65+) - $30 - Children (5-12) - $25 - Young Child (infant - age 4) - $20 - Military (with valid ID) - $30
Hop aboard the Coastal Queen and celebrate spring's arrival and fresh blooms together for a special Daffodil Days Lighthouse Cruise in Newport Harbor and Narragansett Bay.
The tour will be narrated by local guides and refreshments will be available at the teak wood bar. There will be departures from Newport and Jamestown.
More Details
5
Taproot Beer Hall Night
Where:

Newport Vineyards

When:

April 1st from 4:00 PM to 8:00 PM

Cost:

FREE ADMISSION
Newport Vineyards is offering an evening featuring their lineup of fresh Taproot beers and bites, live music and good vibes. The Tasting Room will be transformed for one evening (only) into a bonafide beer hall; tasting and pint bars, themed brewery bites, live music and of course fresh Taproot beer.
More Details
6
Party In The Garden - newportFILM Spring Social
Where:

Stoneacre Garden

When:

April 1st from 8:00 PM to 11:00 PM

Cost:

$85 per ticket, $100 at the door (if available)
Warm weather is coming and we want to celebrate the season with newportFILM's spring social.
This isn't your grandmother's garden party… we encourage you to "get wild" in your fresh, floral, or nature-inspired attire. Prizes will be awarded to the best and most creative outfits courtesy of CK Bradley!
More Details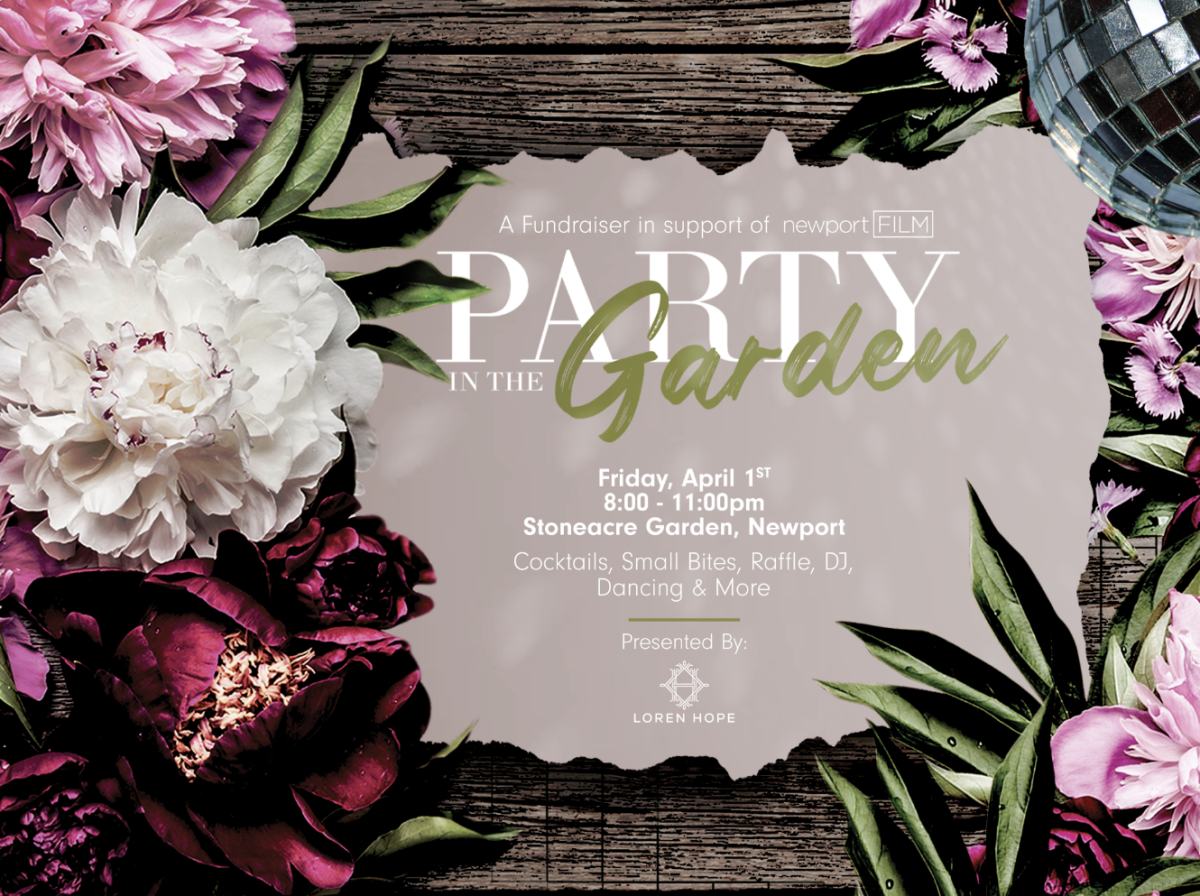 7
Comedy Night at Rejects Beer Co.
Where:

Stoneacre Garden

When:

April 1st from 8:00 PM to 11:00 PM

Cost:

$85 per ticket, $100 at the door (if available)
Grab a friend and a beer and enjoy comedy night at Reject's Beer Co. with the laughing monks comedy group. Tons of laughs, National touring comedians and cold, fresh, local beer.
More Details
8
Afternoon Tea at Hotel Viking
Where:

One Bellevue Restaurant at the Hotel Viking

When:

Sunday's & Saturday's in April from 2:30 PM to 4:30 PM

Cost:

$49 per person, tax and gratuity not included
Celebrate the art of tea while choosing from a selection of loose leaf tea prepared tableside all while enjoying culinary classics in the Garden Room at Hotel Viking. 
More Details
9
Grapes & Gourmet Wine Tasting Cruise on the Coastal Queen
Where:

Grapes & Gourmet Wine Tasting Cruise on the Coastal Queen

When:

April 2nd from 6:00 PM to 7:30 PM

Cost:

$48.00
Coastal Queen kicks off the season with everyone's favorite host, Grapes and Gourmet! Once again, they will be presenting a wine and cheese tasting that will please the palate.
Enjoy the wine while taking in the beautiful sights that surround Jamestown and Newport Harbor. Coastal Queen is covered, warm, weatherproof and ready to cruise! Cruise is 90 minutes, tickets are $48 and the boat departs at 6:00 PM.
More Details
10
AMICABLE FARMCOAST 5K RUN & WALK
Where:

HISTORIC TIVERTON FOUR CORNERS

When:

APRIL 2, 2022

Cost:

$25 PER PERSON
The Farmcoast 5k and walk is a scenic 5k through historic Tiverton Four Corners, and along the Sakonnet River organized by the Amicable Congregational Church. Proceeds from this race help support Amicable in its mission to serve our community and beyond with programs such as T.E.A.M., their Thanksgiving Basket Project and other food drives. 
Register here.
11
Annual Daffy Dog Paw-Rade
Where:

Downtown Newport

When:

APRIL 2, 2022 From 1:30 PM to 3:00 PM
Dress your dog in daffy attire (then have Fido dress you!) and to Bannisters Wharf at 1:30pm. The paw-rade then steps off at 2:00 PM, marching to historic Queen Anne Square where the daffiest dressed dog and daffiest dressed human(s) will receive awards and prizes. FREE! 
Brought to you by Bannister's Wharf, The Black Dog and Lucky Dog Resort
MORE DETALS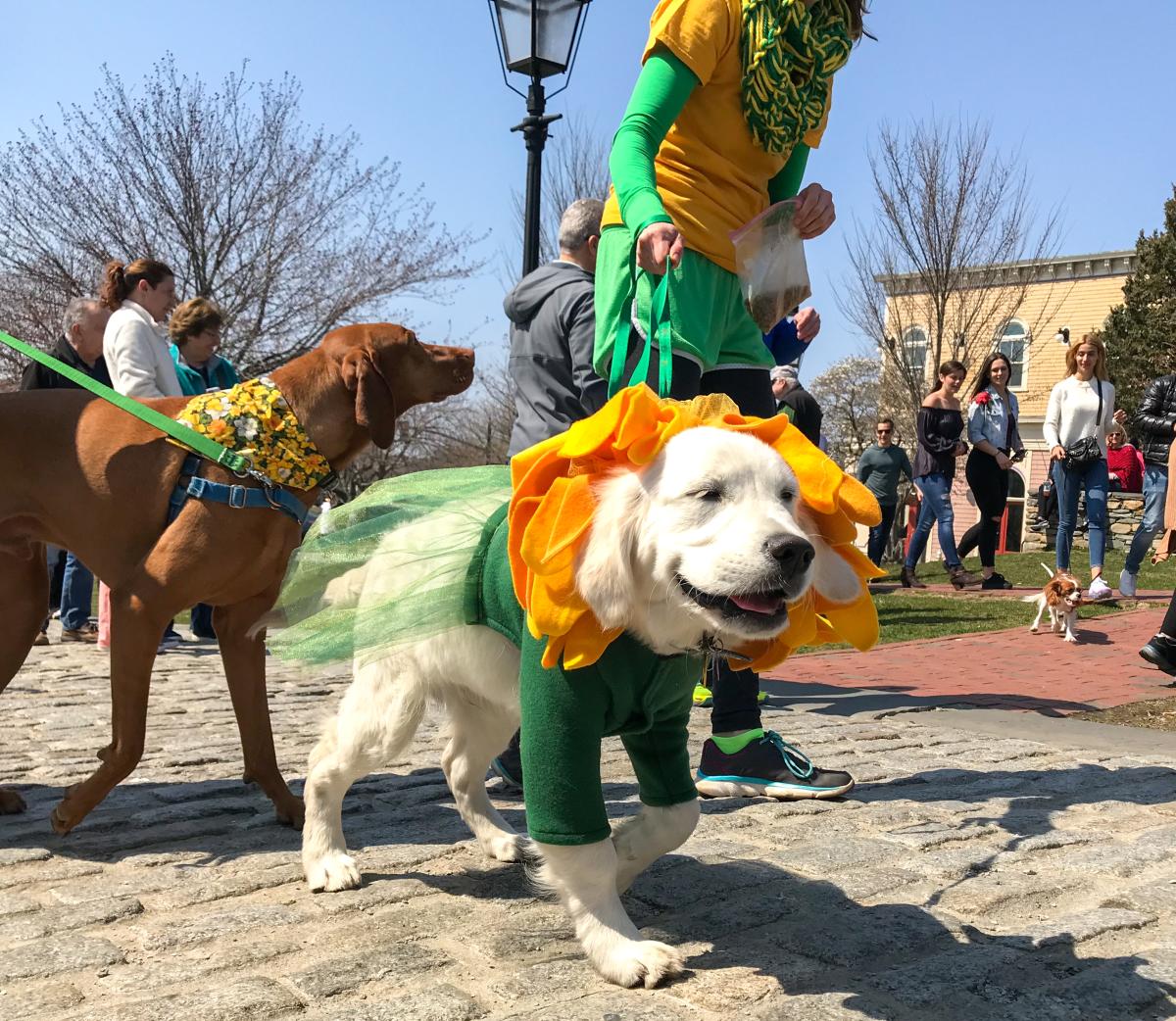 12
Annual SpringFest at Newport Vineyards
Where:

Newport Vineyards

When:

APRIL 2nd & 3rd, 2022 From 11:30 AM to 5:00 PM

Cost:

$32* General Admission, $27* for Case Club/Cru Club members
The 19th Annual Springfest Weekend is back April 2 & 3! Two Days Full of Wine Tasting and Beer Tasting, Live Music, Farm-Fresh Bites and more! 
Saturday April 2, 2022
Session 1: 11:30 – 2:00
Session 2: 2:30 – 5:00
Sunday April 3, 2022
Session 1: 11:30 – 2:00
Session 2: 2:30 – 5:00
Ticket includes admission to one session for your choice of 6 tastes from our wine AND beer bars! 
Food items & additional beverages available for purchase.
MORE DETALS
13
Bonsai Bar at Newport Craft Brewing
Where:

Newport Craft Brewing & Distilling Company

When:

APRIL 3rd from 12:00 PM to 2:00 PM

Cost:

$75 per person
Enjoy a two-hour bonsai class that teaches you about the art of bonsai and lets you create your very own bonsai tree!
Every attendee will be able to select their own tropical bonsai tree and pot and be provided with the tools to prune, pot, and design the tree under the instruction of a bonsai expert. Come early to try some of Newport Craft Brewing's spirits and grab a craft brew and/or snack to enjoy while you create your masterpiece!
MORE DETALS
14
SINTA QUARTET - LIVE MUSIC IN THE PARK
Where:

Miantonomi Memorial Park

When:

APRIL 3rd at 2:30 PM

Cost:

Free
The energetic Sinta Quartet functions as one machine powered by four individuals, this program highlights works for the ensemble influenced by funk, folk, soul, minimalism; all with a lyrical tone that fuses with earlier works from the classical canon that highlight a full palette of compositional and instrumental colors.
Enjoy a casual and mesmerizing concert with award-winning American saxophone quartet, right in your own neighborhood. Fun for the whole family! Seating is general admission and patrons are invited to bring their own chairs and blankets.
MORE DETALS
15
SPRING INSPIRED FLOWER ARRANGEMENT WORKSHOP
Where:

YOUNG DESIGNS FLORAL STUDIO

When:

APRIL 8, 2022 FROM 6:00 PM TO 7:00 PM

Cost:

$85
Learn how to incorporate Spring flowering branches into your floral arrangements at home. Bright and colorful Spring blooms will also be a focal point in this floral arrangement.

They have one rule at their workshops; you don't leave until you love what you've made!
MORE DETAILS
16
Gilded Age Soirée
Where:

The Chanler at Cliff Walk

When:

APRIL 9, 2022 FROM 5:30 PM to 8:30 PM
You are cordially invited to revel in Newport's sumptuous past with a soirée fit for a member of "the four hundred club". The grandeur mansion will be your host for the evening with a live pianist, classic gilded age cocktails, canapés, fine wine, and a formal six-course French-inspired prix fixe dinner.
MORE DETAILS
17
Newport Car Museum Hoods Up Weekend
Where:

Newport Car Museum

When:

APRIL 9th & 10th, 2022
True beauty comes from within; check out the engines on more than 85 magnificent cars in the Museum's six galleries and Pop-Up Porsche Exhibit.
 
MORE DETAILS
18
Springtime Scavenger Hunt
Where:

Norman Bird Sanctuary

When:

APRIL 9, 2022 FROM 10:00 AM to 1:00 PM

Cost:

$5 Member Child Under 16 | $7 Non-Member Child Under 16 (Ticket includes 1 free adult ticket per child)
Are you ready for a Springtime Scavenger Hunt? Come explore the Norman Bird Sanctuary as a family. Search high and low for signs of spring among the land, plants, wildlife, and much more!
Join your kids on the trails to discover what makes this such a beautiful time of year for new beginnings.
MORE DETAILS
19
Tour Dé Jonquilles
Where:

Downtown Newport

When:

April 9, 2022 from 9:30 AM to 11:00 AM

Cost:

Free
Decorate your bike, don your daffiest gear and join other daffy riders for an easy 3-mile ride to view beds of over 1 million daffodils throughout Newport, ending at Ballard Park where over 20,000 flowers will greet us. Prizes for the best bike and daffiest outfit!
Rain date is Sunday April 10th, 9:30 AM - 11:00 AM.
MORE DETAILS
20
NEWPORT NIGHT RUN - A RACE FOR EDUCATION
Where:

ROGERS HIGH SCHOOL

When:

APRIL 9, 2022
Newport's first and only nighttime race, Newport Night Run returns on Saturday, April 9, 2022. The 5k serves not only as a community wide opportunity to get moving, but also as a fundraiser for the Newport Public Education Foundation. NPEF is an independent, non-profit whose mission is to improve the performance of Newport public school children by enhancing their educational opportunities and by building broad-based community support for quality public education.
21
State Street Artisan Festival
Where:

State Street, Bristol

When:

APRIL 9, 2022
Kickoff Spring at the State Street Artisan Festival on Saturday, April 9th! Shop local artisans, artists & vendors while enjoying live music from 10am to 4pm. Fine art, pottery, jewelry, handmade clothing & gifts, herbalists, organic home & beauty products, farm fresh flowers & produce and so much more!
MORE DETAILS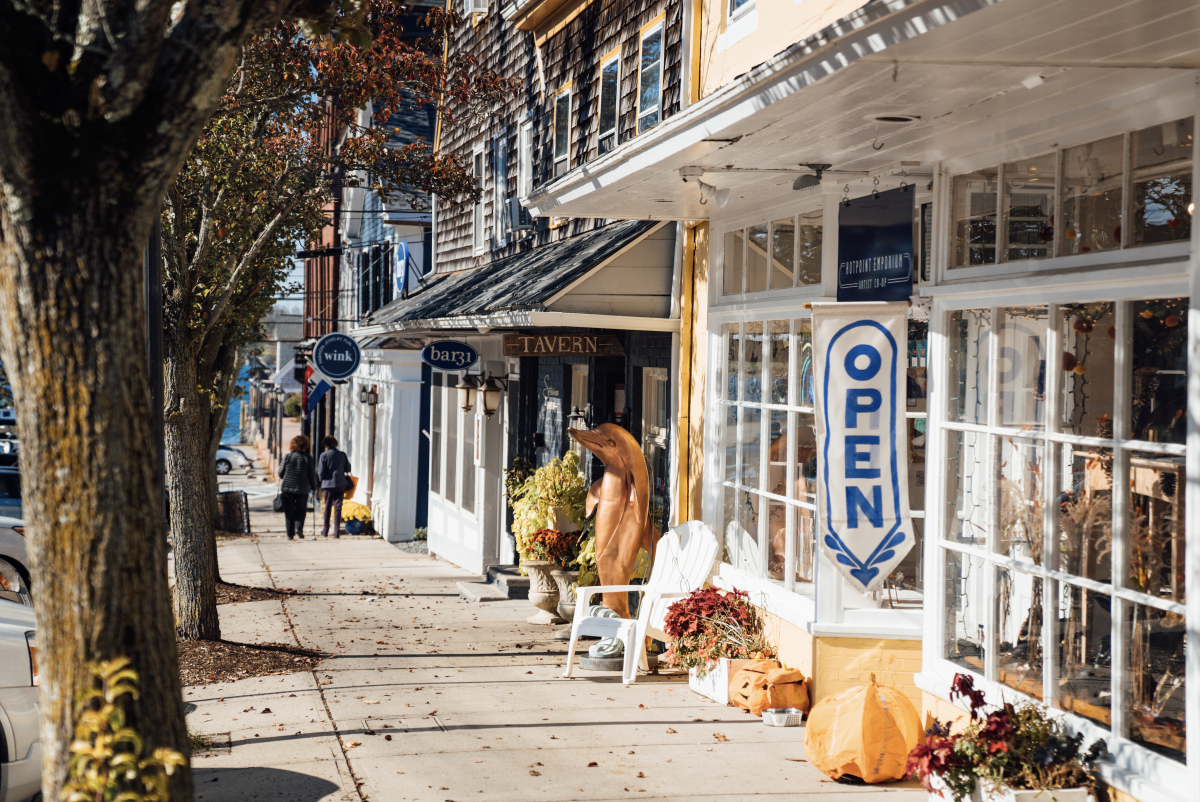 22
Daffodil Days – Sip And Shop
Where:

Bellevue Avenue

When:

April 14th from 11:00 AM to 4:00 PM
Enjoy a stroll along historic Bellevue Avenue and drop into JMcLaughlin, a destination stop for defining men's and women's style. Enjoy Daffodil cookies,  wine, Pellegrino, and other treats.
MORE DETAILS
23
Newport Rhode Races
Where:

EASTON'S BEACH (FIRST BEACH)

When:

APRIL 16, 2022

Cost:

$100 MARATHON/$80 HALF MARATHON/$33 5K/$15 BEACH MILE
Race through the Daffodils on this award winning, scenic, seaside course. Newport Rhode Races offers a full and half marathon, a 5K and a beach mile race. Note: The marathon course is USATF certified and is a Boston Marathon Qualifier. Register here. 
24
Easter Egg Hunt
Where:

Castle Hill Inn

When:

April 16th, 2022
On Saturday April 16th Castle Hill will be hosting an annual Easter Egg Hunt!
The day before Easter, over 1,000 Easter eggs will be spread throughout The Lawn area for children to collect! Eggs are filled with various candies and a handful of special "golden" eggs that will have extra special prizes including a voucher for an overnight stay!
This event is recommended for children ages 0-12 and costs $30 per child with all proceeds going to FABNewport.
MORE DETAILS
Also at Castle Hill Inn:
Easter Sunday At Castle Hill
Where:

Castle Hill Inn

When:

April 17, 2022
This Easter Sunday, April 17th, make your way to Castle Hill Inn for a delectable three-course meal at The Dining Room.
Chef Lou's menu features holiday favorites like roasted loin of lamb as well as some welcome flavors of spring from the roasted asparagus starter to spring vegetable cavatelli.
The menu will be $85 per person, with live music to accompany your celebration. 
More Details
25
Easter Lunch at The Chanler
Where:

The Chanler at Cliff Walk

When:

April 17th from 11:00 AM to 4:00 PM
Celebrate Easter with loved ones in a lavish gilded age setting while Executive Chef Jacob Jasinski and his culinary team prepare a four-course prix fixe lunch inspired by the awakening of spring.
Menu highlights include seasonal favorites such as slow-roasted lamb loin, spring carrot soup, and a decadent selection of sweets from our Parisian inspired confiserie.

Four-course prix fixe menu $105 per person, $55 per child + tax and gratuity
MORE DETAILS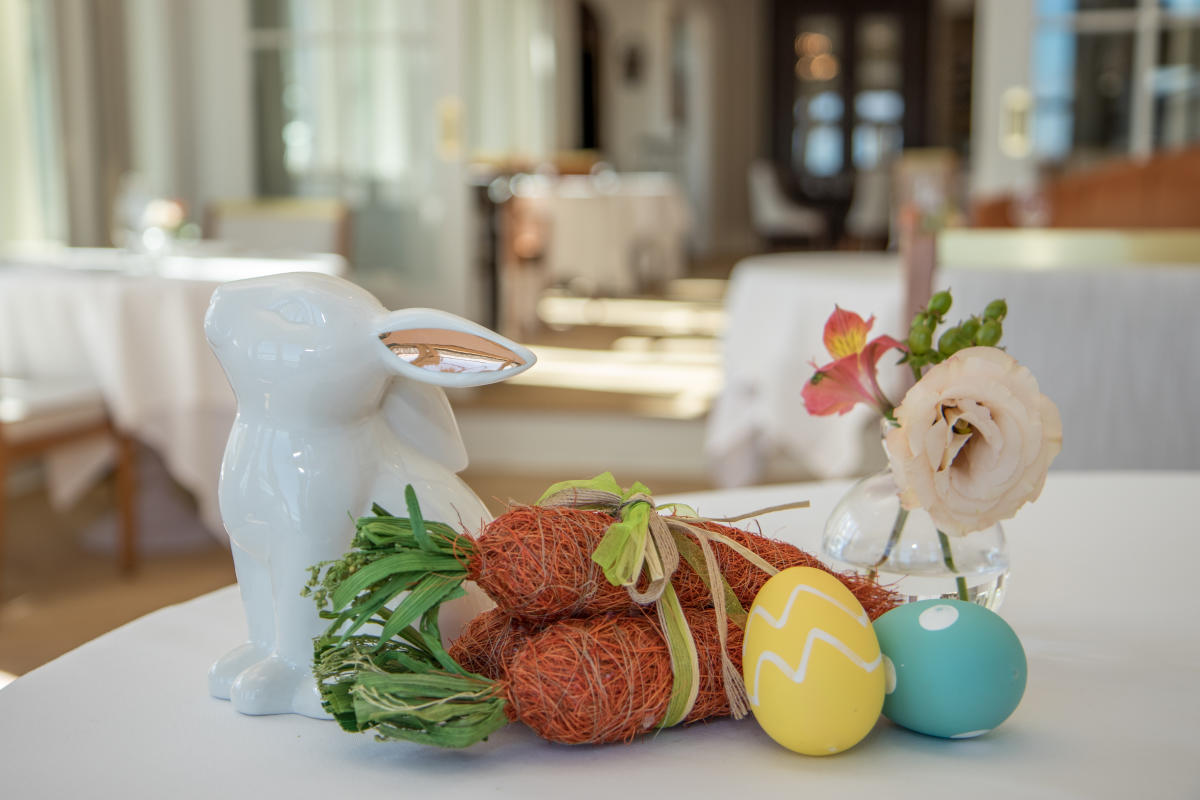 26
NEWPORT OUT BOOKCLUB
Where:

THE HUDDLE, 42 SPRING STREET, NEWPORT

When:

April 20th AT 6:30 PM, RECURRING MONTHLY ON THE 3RD WEDNESDAY

Cost:

FREE (DONATIONS WELCOME)
Join Newport Out for a bookclub focused on queer literature. All ages 15+ are welcome to join us, free of charge. Not only do we read, but we also do creative writing and engage in artistic endeavors. This book club is a safe space for all!
MORE DETAILS
27
Driving Miss Daffofil Classic Car Parade
Where:

Easton's Beach (First Beach)

When:

April 24, 2022 from 8:00 AM to 11:00 AM
The Audrain Automobile Museum partners with Newport Daffodil Days to host the 8th Annual Audrain Automobile Museum's "Driving Miss Daffodil". This is an opportunity to celebrate the 1,200,000 daffodils planted throughout Newport. Fifty vehicles, starting at Easton's Beach, will cruise throughout the City of Newport, Ocean Drive and ending at Fort Adams. Participants are encouraged to decorate their vehicles (and themselves!) in their best daffodil themed attire with awards to the best "draffy dressed."
MORE DETAILS
28
Opening Day at Herreshoff Marine Museum, Free Admission
Where:

Herreshoff Marine Museum

When:

April 24, 2022 from 10:00 AM to 5:00 PM

Cost:

Free Admission
Opening Day at Herreshoff Marine Museum means free museum admission from 10:00 AM - 5:00 PM, with family activities scheduled from 11:00 AM - 2:00 PM, guided tours, activities, arts & crafts, and more!
MORE DETAILS
29
Go Daffy at Green Animals Topiary Garden
Where:

Green Animals Topiary Garden

When:

April 26, 2022 from 1:00 PM to 2:00 PM
Overlooking Narragansett Bay, this grand estate and gardens feature daffodils galore, plus a collection of topiaries including teddy bears, a camel, a giraffe, an ostrich, and an elephant! At 2pm, join the chief horticulturist for a special tour as he describes the over 19,000 daffodils in bloom, featuring 58 different varieties representing all of the 13 official Daffodil divisions. 380 Cory's Lane, Portsmouth, RI.
Tour included with regular paid admission. Wear your Daffy Pin for discounts!
MORE DETAILS
30
The Gardens at Blithewold: April Flower Walk
Where:

Blithewold Mansion, Gardens & Arboretum

When:

April 28, 2022 from 2:00 PM to 3:00 PM

Cost:

$25 Members | $35 Nonmembers
Join Blithewold's horticulturists Gail Read, Betsy Ekholm, and Julia Callahan on a walk through the gardens and grounds this spring. Learn about what is in bloom on the property from our knowledgeable staff. We will highlight Blithewold's horticultural gems and treasures on these not-to-be-missed guided walks.
MORE DETAILS
GET SOCIAL
Tag your photos #TheClassicCoast for the chance to be featured on our accounts.