Stunning scenery is synonymous with Newport. From sun-drenched scenic trails and miles of rocky coastline to cobblestone wharves and buildings steeped in historic charm, this Classic Coast is home to some of the most downright beautiful sights in the world. Below are 10 of the most photographed ones around.
COVID-19 NOTE:
When you're ready, we can't wait to welcome you back to The Classic Coast. Rest assured, the safety and well-being of both visitors and locals remains our top priority.  All we ask when you land on these shores is that you play your part in keeping everyone safe. Please be kind and adhere to local guidelines. 
THE NEWPORT BRIDGE
There's nothing quite like that feeling you get when you cross the Newport Bridge. Maybe that's why this 50-year-old structure is one of the most beloved sights on The Coast. So beloved, in fact, that over the years it developed its own hashtag: #ThatNPTBridge. Day or night, from Newport (Pro tip: the Van Zandt Pier is perfect for an up close shot), from Jamestown, by boat, by helicopter, from near, from afar; it doesn't matter. This Newport icon is among the most photogenic sites around.
BEAVERTAIL LIGHTHOUSE
Located at the southernmost tip of Conanicut Island in neighboring Jamestown, Beavertail State Park is home to some of the most stunning panoramic views of Narragansett Bay. The lighthouse, built in 1753, is the third oldest lighthouse in North America and continues to provide navigation for boats and ships entering Narragansett Bay in the East Passage between Conanicut Island and Newport. This is a popular spot for dreamy aerial shots and rocky coastline scenes.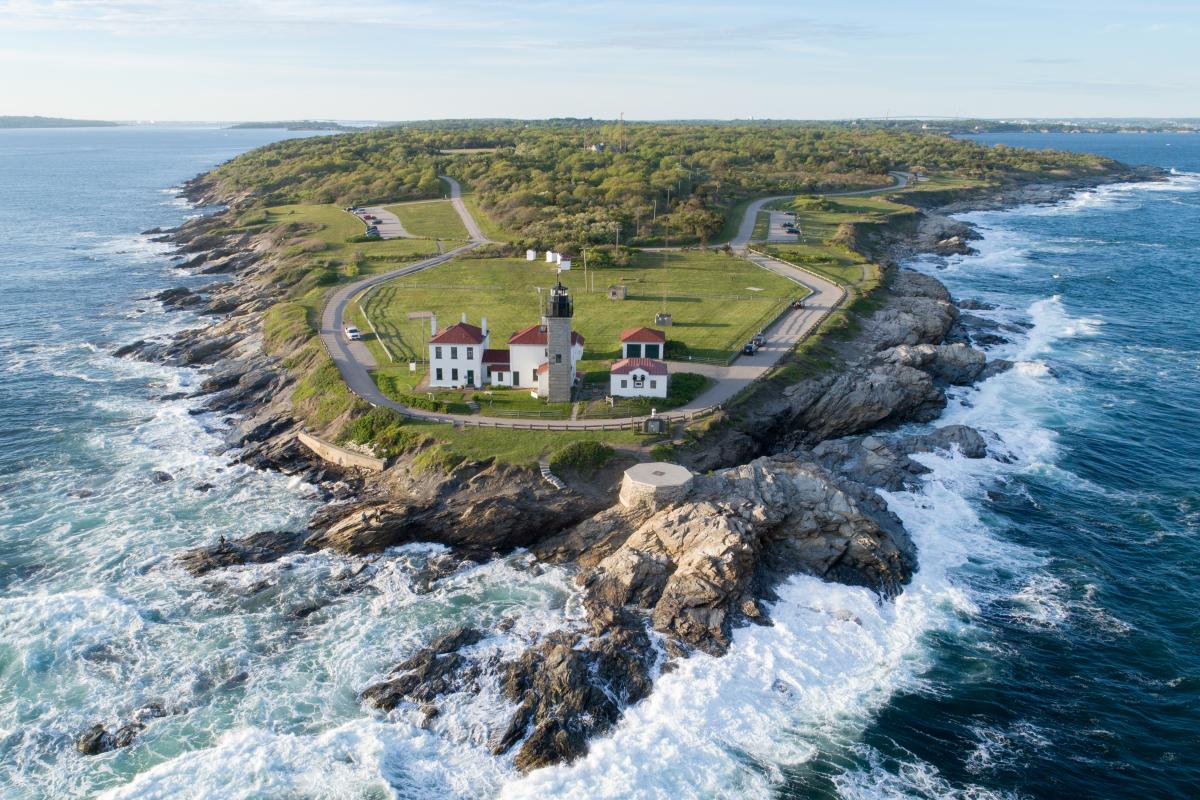 CLIFF WALK
There's a reason people travel from all over to experience Newport's 3.5-mile Cliff Walk. It's where the serenity of salt air and the familiar sound of crashing waves collides with the awe of Gilded Age architecture. It's unlike anything else in the world, trust us.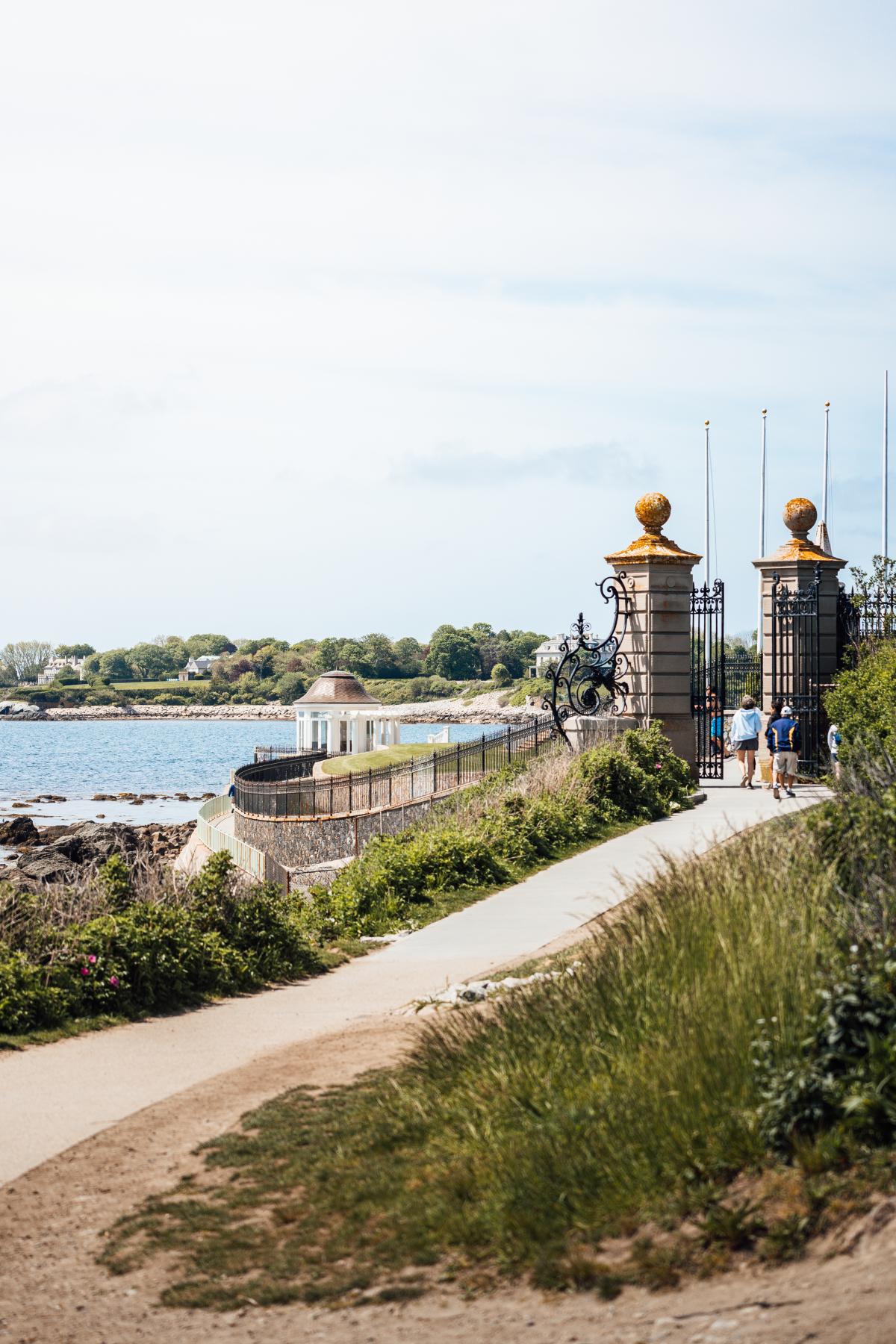 THE BREAKERS
It's no surprise that this 70-room Italian-Renaissance-style palazzo tops the list of the most photographed spots around town. The grandest of Newport's summer "cottages", the construction of The Breakers, along with interior furnishings and fixtures, were all inspired by the 16th century palaces of Genoa and Turin.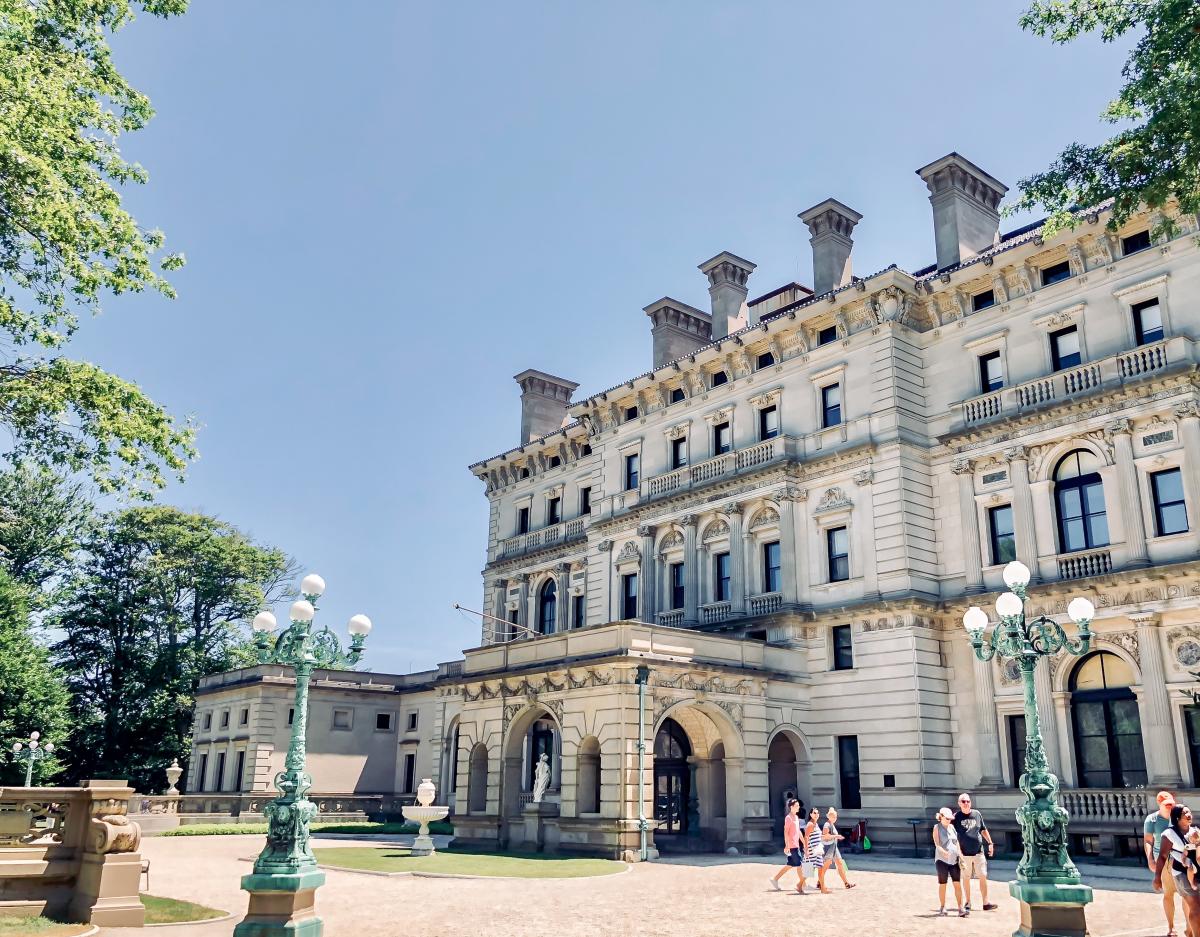 THE NITRO BAR
The Nitro Bar originated as a coffee cart hand-made from scrap wood, and eventually evolved from high-demand into 3 carts, 50 Nitro taps and 2 shops throughout the state. Their nitro cold-brew, which pours "like a Guinness" is roasted, brewed, and pressurized in a keg resulting in a creamy pour from the tap. Outside their Newport shop at 2 Pond Avenue resides an eye-catching, hand-painted mural which has been a hot spot for photos since the shop's opening.
FORT WETHERILL STATE PARK
Once occupied as a coastal defense battery and training camp during the American Revolution, Fort Wetherill in Jamestown sits atop 100-foot-high granite cliffs across the water from Fort Adams State Park with unparalleled views of Narragansett Bay. In 2012, the park's dreamy landscape was the filming location for Wes Anderson's Moonrise Kingdom.
Pro tip: Looking for a little bit of grunge? The physical fort is somewhat of a graffiti masterpiece.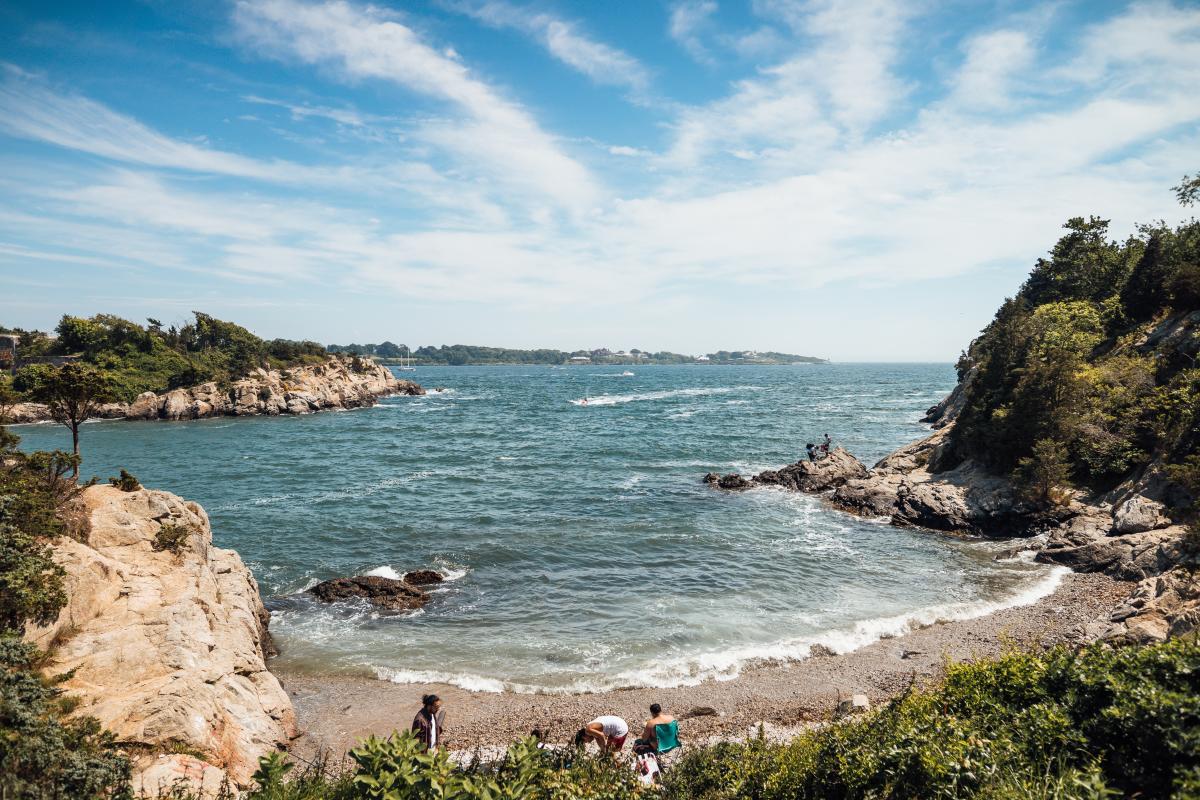 CASTLE HILL LIGHTHOUSE
This granite tower was first lit in 1890 and is, some might say (or at least we do) the Taj Mahal of Newport. Standing 34-feet tall and overlooking Narragansett Bay with views of the bridge in the distance, this (slightly hidden) gem is waiting to be the envy of your followers.
ROYAL MALE
This charming corner on Spring Street is one of the most Instagrammed spots around town. The family-owned business opened in 1983 and exudes the essence of a London storefront while the interior brims with tweed, tartan and wool. Come Christmas-time, Royal Male transforms into a highly-photographed festive stretch of yuletide joy.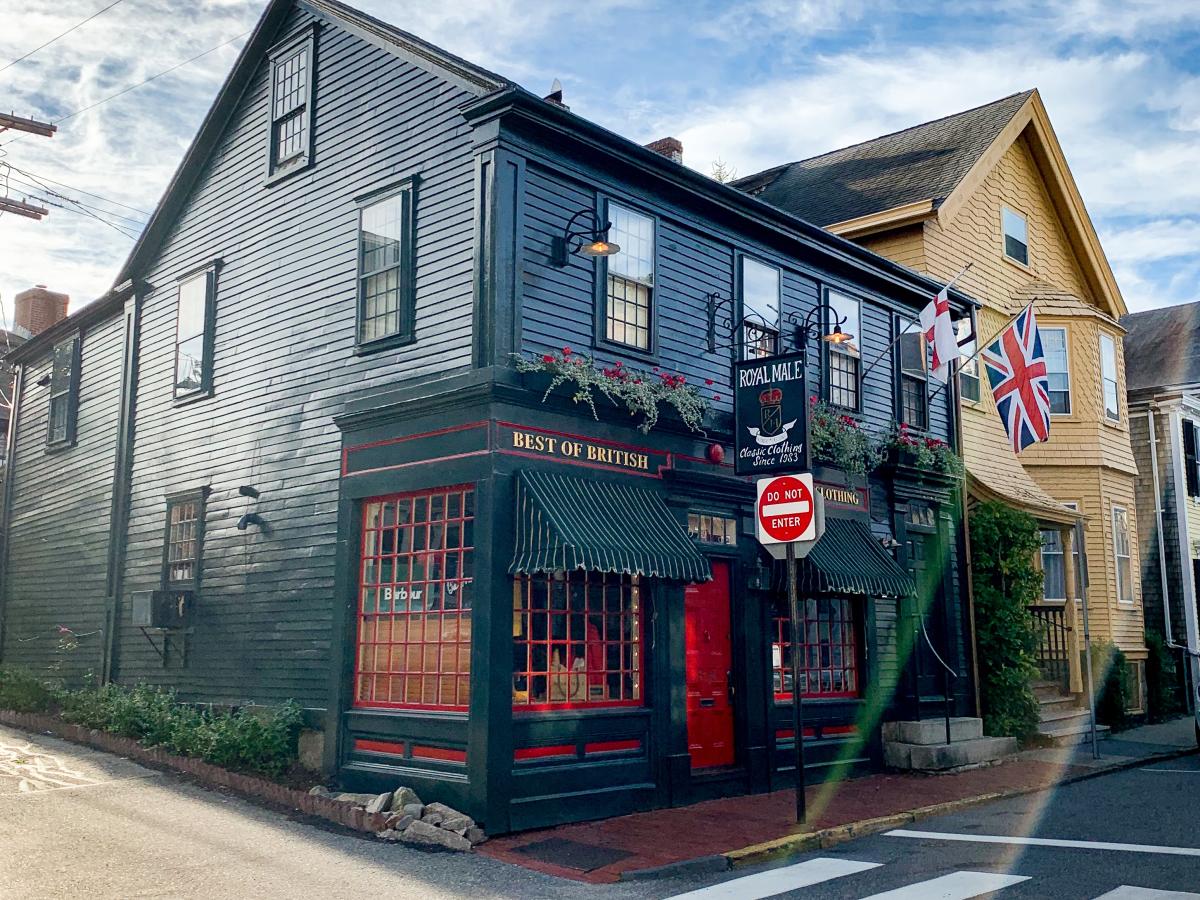 BOWEN'S + BANNISTER'S WHARVES
In the heart of downtown you'll find Bowen's and Bannister's Wharves where a mix of local boutiques, exquisite galleries, and eclectic artisans line the cobblestone pathways. There's a perfect view of the harbor anytime of year, but especially in the warmer months when sail boats and super yachts reside in their slips and moorings.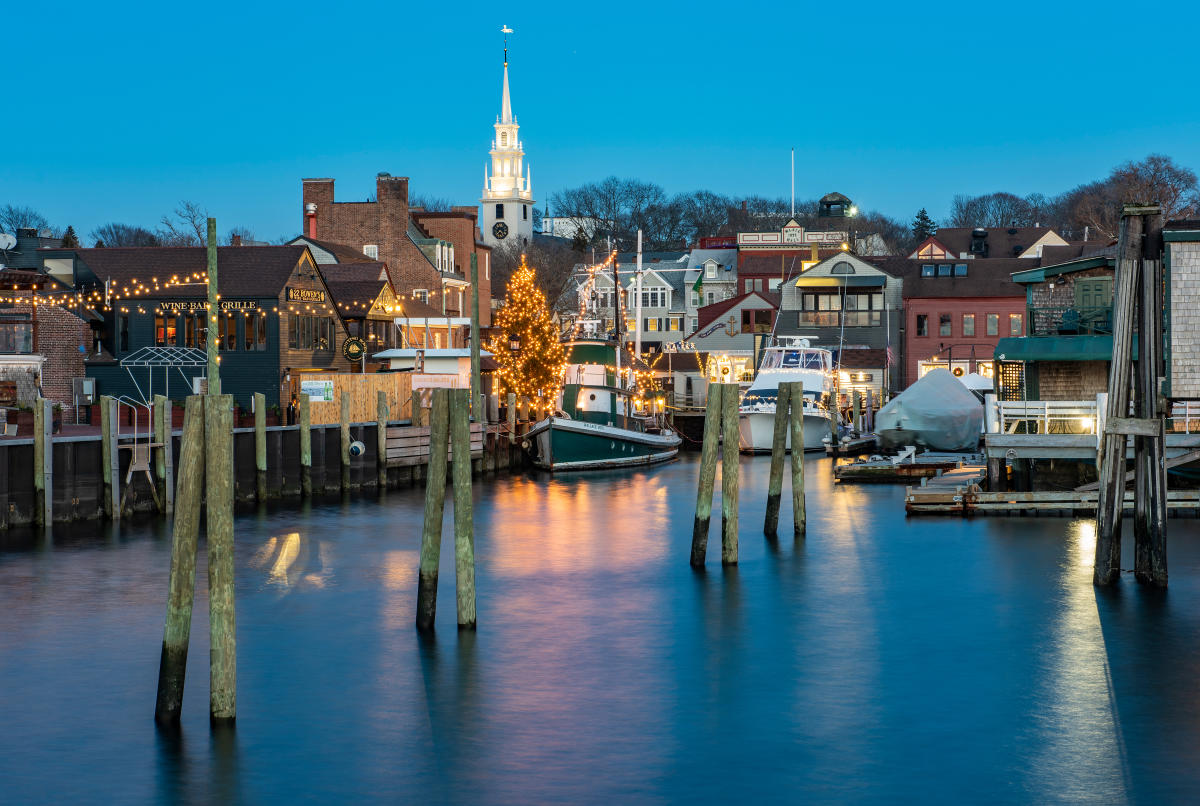 GURNEY'S NEWPORT RESORT & MARINA
Tucked away on Goat Island, Gurney's Newport Resort + Marina affords water views in every direction. Commanding views of the Newport Bridge and the resort's onsite lighthouse, alongside their enchanting outdoor Lounge + Fire pit adorned in string lights, set the scene for some picturesque moments. The resident goats help, too. 
Pro Tip: Make your way over at sunset to up the ante.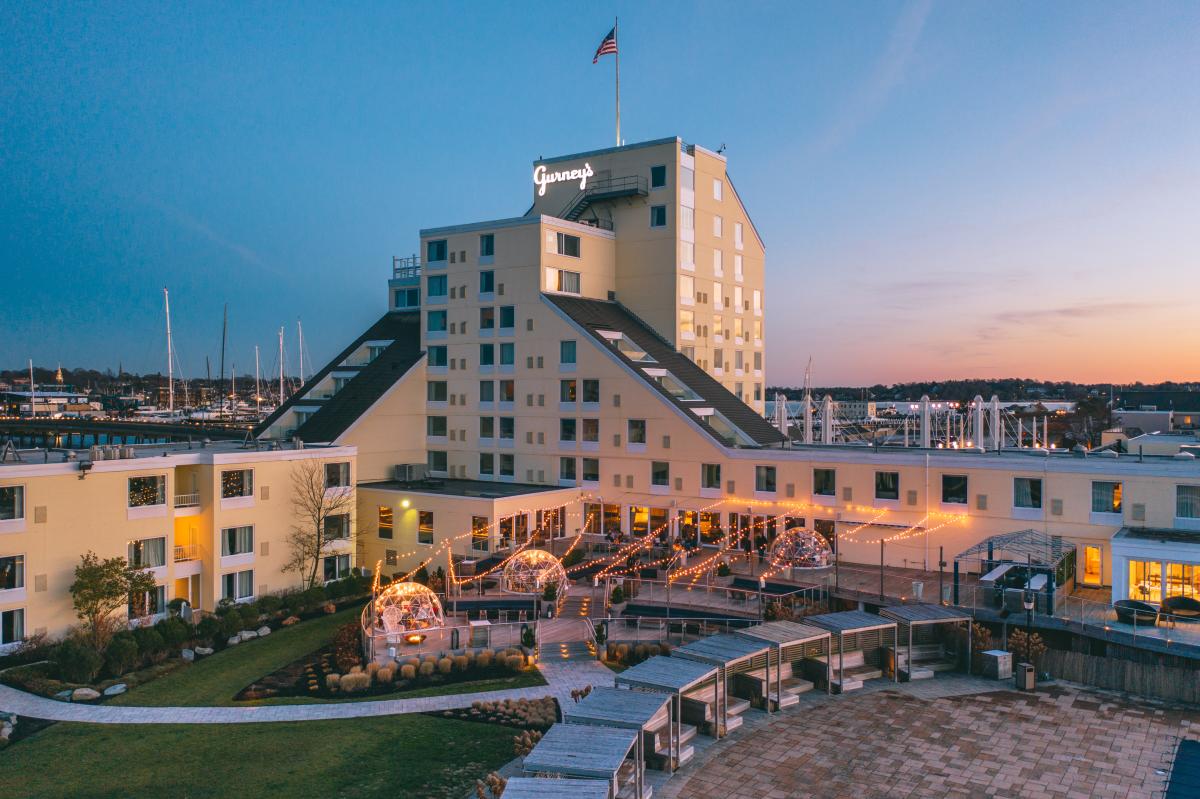 OCHRE COURT
Ochre Court was designed by famed architect Richard Morris Hunt between 1888 and 1892 as a summer residence for New York real estate magnate Odgen Goelet and his family. The Beaux-Arts style mansion, residing on Newport's Cliff Walk overlooking the Atlantic Ocean, flaunts pointed arches, stained glass and gargoyles, and is said to have been inspired by medieval French Gothic style. 
NEWPORT VINEYARDS
Newport Vineyards is home to a 60-acre vineyard, restaurant, cafe, marketplace, tasting room and tank room. The vineyard was originally established in 1977 with the goal of producing fine wines as a way of preserving agricultural land from rapid development. Make your way out among the vines for a photo-worthy scene.
GET SOCIAL
Tag your photos #TheClassicCoast for the chance to be featured on our accounts.