The decadence of Newport's Gilded Age mansions meets the sparkle and magic of Christmas during the return of Christmas at the Newport Mansions on Saturday, November 17, 2018 through January 1, 2019.  Wander three mansions, the The Breakers, The Elms and Marble House, dripping in 25 enchanting Christmas trees, a floor-to-ceiling poinsettia tree, hundreds of fresh flowers, evergreens and elaborate ornaments. 
New this year, professional event designers will create contemporary holiday tablescapes in the dining rooms at Marble House and The Elms, and in the Breakfast Room of The Breakers, to provide inspiration and ideas to visitors for ways they can decorate their own holiday tables.
NEW THIS YEAR: INSIDE THE MANSIONS
Explore new 9-foot tall Christmas trees throughout the Vanderbilt family bedrooms on the second floor for the first time along with the traditional 15-foot red poinsettia tree boasting nearly 150 individual plants in the Great Hall. On the second floor loggia, a garden scale Hudson JE Steam Locomotive, a replica of one of the Vanderbilt family's New York Central Railroad locomotives with accompanying cars, will run on a newly designed track and landscape layout.
At The Elms, enjoy a cluster of three angel-themed Christmas trees in the Ballroom alongside a collection of vintage holiday toys and Santas donated by Berwind family descendant Margaret Schiffer.
For the first time, Alva Vanderbilt's bedroom will feature a 9-foot tree decorated in purple feathers and ribbons matching the room's historic purple wall covering. The exterior of Marble House also includes a 25-foot tall live tree decorated with white lights, displayed directly in front of the elevated entrance driveway.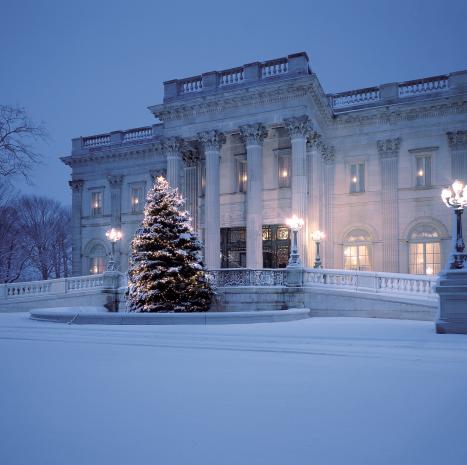 Visits with Santa
December 2: The Breakers
December 9: Marble House
December 16: The Elms

12:00 - 3:00 PM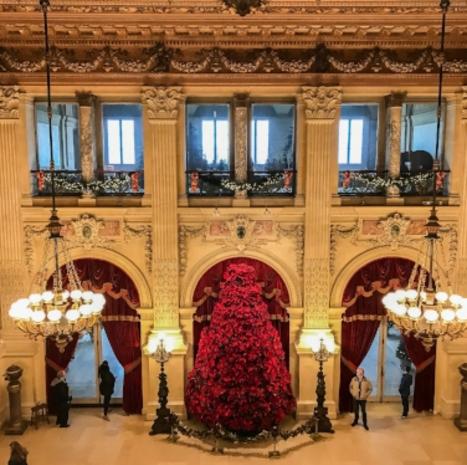 Holiday Evenings
Wander through The Breakers and explore the decorations, listen to live holiday music and enjoy cookies, eggnog + cider.

November 24
December 1, 8, 22 and 29

6:00 - 8:00 PM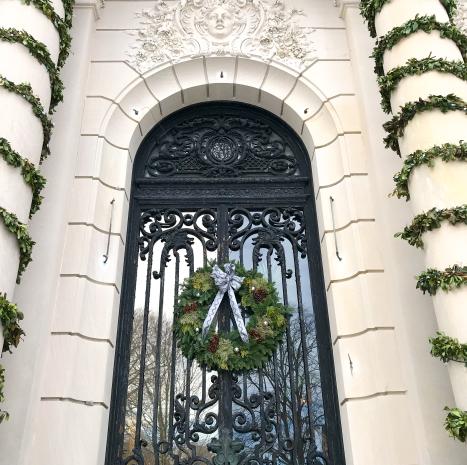 Shopping Discounts
Every Monday from November 21 to December 10 will be Cyber Monday at NewportStyle.net, with extra discounts and shopping promotions for all online shoppers.
ADMISSION:
The Breakers: $24, $8 ages 6-17
Other houses: $17.50, $8 ages 6-17
Pro Tip: The Winter Passport ticket provides daytime admission to up to four houses for $30 for adults, $10 for children 6-17. Children under the age of 6 are free. 
SCHEDULE:
Houses are open daily for tours, except Thanksgiving and Christmas Day, through January 1, 2019. Rosecliff will close from November 5 to December 1 but will reopen on December 2 for tours and visits to the exhibition. 
GET SOCIAL
Tag your photos #TheClassicCoast for the chance to be featured on our accounts.