Discover Newport announces four new members to its Board of Directors. The new appointments will be filling the seats of board members whose terms have expired.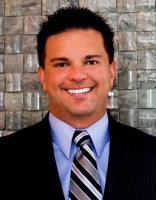 Keith Chouinard, Director of Sales and Marketing at the Hyatt Regency Newport Hotel & Spa, will be representing hotels over 100 rooms within the destination. With more than 15 years' experience in the hospitality/tourism industry exclusively in resort destinations, Chouinard brings valuable insight and enthusiasm to the Board of Directors. He is a graduate of the Isenberg School of Management at the University of Massachusetts Amherst and volunteers as a youth baseball coach. He currently resides in Tiverton with his wife and three children. 
Matt Plumb of Brick Alley Pub & Restaurant in Newport and co-founder of both Jennie-Kay Beauty and ROMA Neighborhood Farms joins the Board of Directors representing restaurants within the destination. Plumb's restaurant has been in his family for 35 years and was the inspiration behind creating a start-up neighborhood farm in Portsmouth to produce organically-grown foods including tomatoes, cucumbers, raspberries, herbs and more. He has served on the Board of Directors of the Newport County YMCA since 2012 and was named the Rhode Island Hospitality Association's Education Ambassador of the Year in 2013. Plumb resides in Portsmouth with his wife and two young sons.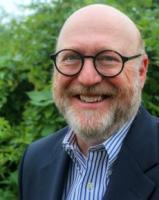 John Edick, Owner/General Manager of Blackstone Caterers in Middletown, will serve as an at-large member on the Board of Directors. Edick's industry expertise in hotels, restaurants, business and industry, education, catering and retail food environments includes operational leadership at the highest levels of contract foodservice. In these arenas, he has led teams in sales, marketing, human resources and operations. He has made his home in Newport for more than 25 years with his wife and children.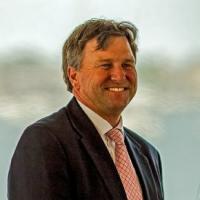 Brad Read, Executive Director at Sail Newport, will represent attractions on the Board of Directors. Read also concurrently served as the Newport Stopover Director of the 2015 Volvo Ocean Race (and will again spearhead the effort for the event in 2018). As the head of New England's largest public sailing center, Read and his team has helped grow Sail Newport's fleet to 140 various types of sailboats which act as hand-on classrooms for the more than 1,000 children who complete sailing programs there annually. Read was instrumental in bringing the America's Cup World Series to Rhode Island in 2012 and continues to lobby to bring major sailing events to Newport. He resides in Middletown with his wife and two children.

The Discover Newport Board of Directors is comprised of 18 members with representation from the nine municipalities within Newport and Bristol Counties and five specific industry appointments.
The new appointees will each serve on the board for a term of three years.
 
ABOUT DISCOVER NEWPORT
Discover Newport is the official destination management organization (DMO) dedicated to promoting the City of Newport and the eight surrounding coastal townships in Newport and Bristol counties, Rhode Island. These include Barrington, Bristol, Jamestown, Little Compton, Middletown, Newport, Portsmouth, Tiverton and Warren. As a non-profit organization, Discover Newport partners with stakeholders throughout our tourism and hospitality industry to market the region as a premier destination for business and leisure travel.
###