FAST FACTS
What: Newport Antiques Show
When: July 28 - 30, 2017
Where: St. George's School, Purgatory Road, Middletown RI
Admission: $15 per person or $20 for a three-day pass; 
---
Over the last decade, the Newport Antiques Show has ascended as one of America's leading upscale antiques events. It's no surprise that Antiques & The Arts Weekly has described the Show as, "One of the most interesting events around: glamorous, luxurious, festive, colorful, knowledgeable." 
Each year the Newport Antiques Show presents a selection of more than 40 of the industry's most distinguished antiques dealers in one venue alongside a loan exhibit and series of educational lectures. This year the Show will continue to feature a diverse selection of dealers of fine arts and antiques. Several new dealers of traditional antiques, such as Jessie Davis from London and Robert Lloyd of New York will join the incredible team of returning exhibitors. A total of four dealers of vintage and antique jewelry will attend—Three Golden Apples, Reh Fine Jewelry, David Rovinsky Fine Jewelry and Sue Brown—as well as Only Authentics, a dealer of vintage handbags. Also new this year, Jessica Hagen Fine Art & Design will feature the photographs of Elliott Landy, the official photographer of Woodstock in 1969 who captured American rock musicians as well as the iconic anti-war demonstrations of the 1960s, along with neo-expressionist artist Hunt Slonem. 
This year continues to offer an educational component, with booth talks presented by select dealers throughout the show, as well as a brand new exhibit entitled "Mapping the Newport Experience: A History of the City's Urban Development," where John Tschirch, the Newport Historical Society's Visiting Curator of Urban History, will highlight selections from his project Mapping the Newport Experience, which illustrates a visual timeline for urban development in Newport using maps, photographs and written descriptions.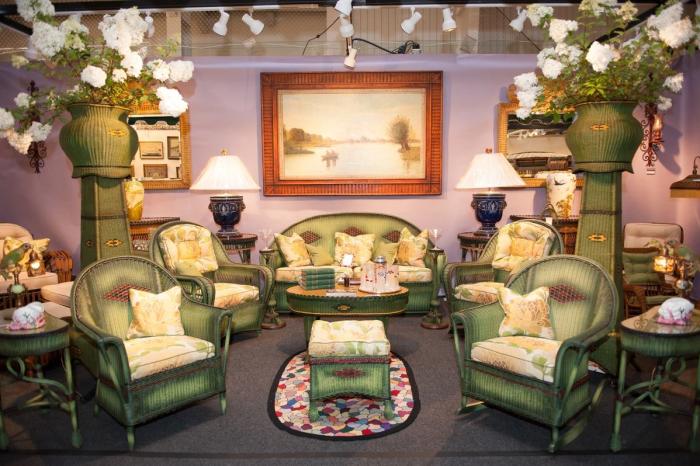 Established in 2007, The Newport Antiques Show is one of the nation's premier antiques venues presenting a wide selection of important Americana antiques. Over forty of the country's top dealers present paintings, furniture, folk art, jewelry, and fine and decorative arts. Show Manager Diana H. Bittel, who is a distinguished antiques dealer and annual exhibitor, hand selects each dealer. Anne F. Hamilton of Newport and Philadelphia is the Show Chair; Honorary Chairs include Mrs. Robert H. Charles and Mrs. John R. Donnell.
The 2017 Newport Antiques Show takes place July 28 - 30 at St. George's School on Purgatory Road in Middletown, RI; the Show opens with the Gala Preview Party on July 27. General admission costs $15 per person or $20 for a three-day pass.
For additional details and to purchase tickets visit NewportAntiquesShow.com.