Feeling blue is about to feel fantastic. The Blue Garden kicks off its Thursday tours beginning June 15 through October 12, 2023.
The exquisite garden was originally designed by Frederick Law Olmsted Jr. to create a secret garden inspired by shades of blue. Flowers in a variety of blue hues and shades were reflected by the sky and ocean. In 1913, being invited to the garden was the most anticipated summer season event of all. Years later, it fell into disrepair and the garden was restored in 2014 using original Olmsted plans. 
Today, visitors can experience this classic example of American landscape art and historic preservation for themselves exclusively on Thursday's, June through early October.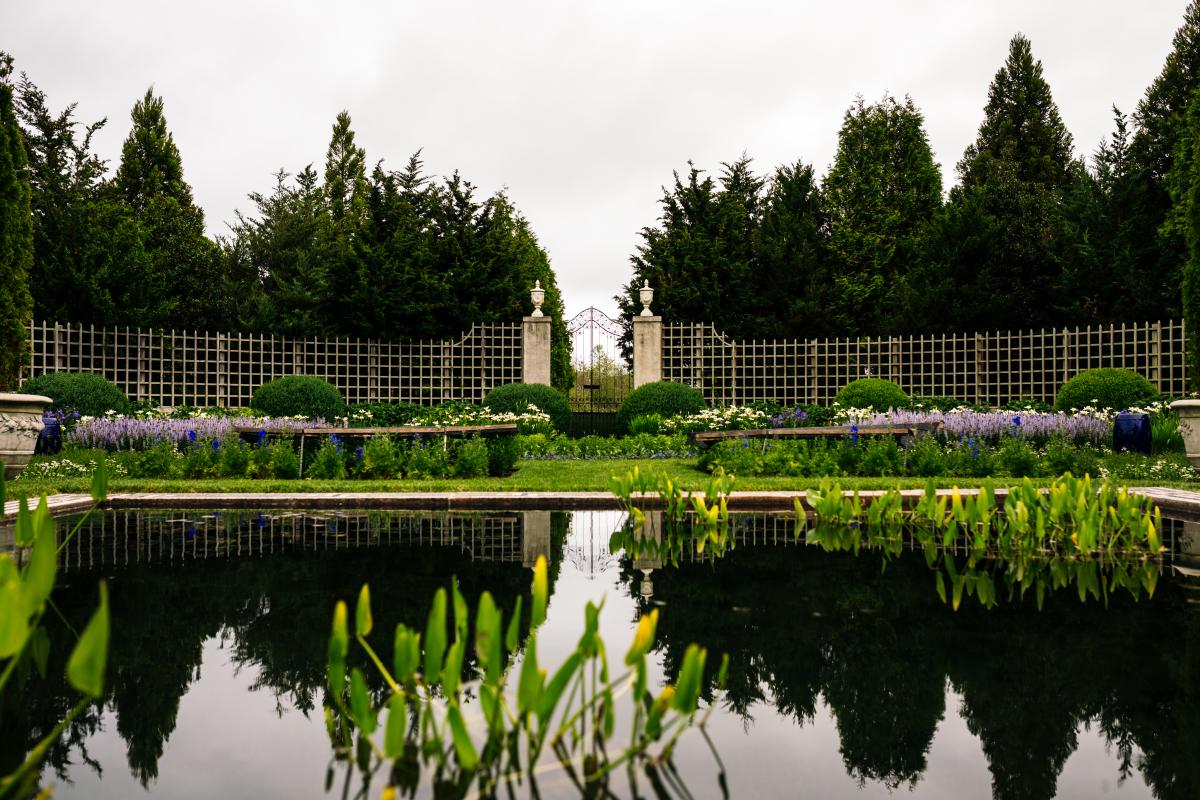 The Details
Tours take place exclusively on Thursdays at 11:00 AM, 12:30 PM, and 2:00 PM for groups or individuals who enjoy landscape architecture, garden design, historic preservation, and horticulture
Space is limited. Prior reservations and a payment of $20 per person are required in advance of your visit
The address, directions, and information about parking will be emailed to you when tickets are purchased
Tours are guided, but visitors are encouraged to walk the garden on their own
For more visitor information, click here. 
Fast Facts
The Blue Garden qualified as an accredited arboretum with the Morton Register of Arboreta
​In 2018, a permanent conservation easement was placed on the Blue Garden property by the Aquidneck Land Trust
Among the many notable gardens created by Frederick Law Olmsted Jr., and the Olmsted firm
For more history and information, click here. 
Tickets
Tours are limited to 24 guests. Private tours are available for groups, in advance, by booking any available Thursday tour. For more information, please contact Sarah Vance, Director. Tickets on sale here.
TOUR TIMES
:  11:00 AM, 12:30 PM, AND 2:00 PM
WHEN
:  ONLY ON THURSDAYS, JUNE 15 - OCTOBER 12
TICKETS
:  $20 PER PERSON  
Frequently Asked Questions
Where can I park?
Parking is available on site, but is limited.
 
What if it rains?
The garden does not close for rain. In the event of hazardous weather, you will be notified and a full refund will be issued.
 
Are there bathrooms?
One restroom is available.
 
Is the Garden accessible? 
The lawn paths in the garden are available for wheelchairs.
 
Can I take pictures?
Photography is permitted and encouraged.
GET SOCIAL
Tag your photos #TheClassicCoast for the chance to be featured on our accounts.