Watch your step as you descend the four-story spiral staircase dressed in holiday evergreens at Linden Place Mansion. There's a lot to be mesmerized by in the 200-year-old mansion as it is bedecked in its holiday finery for the annual Christmas at Linden Place. The federal-style mansion place boasts an array of holiday decor for the season, from a trio of Christmas trees displayed in its Gothic-style conservatory to myriad wreaths, illuminated mantles and a host of sporadic evergreens.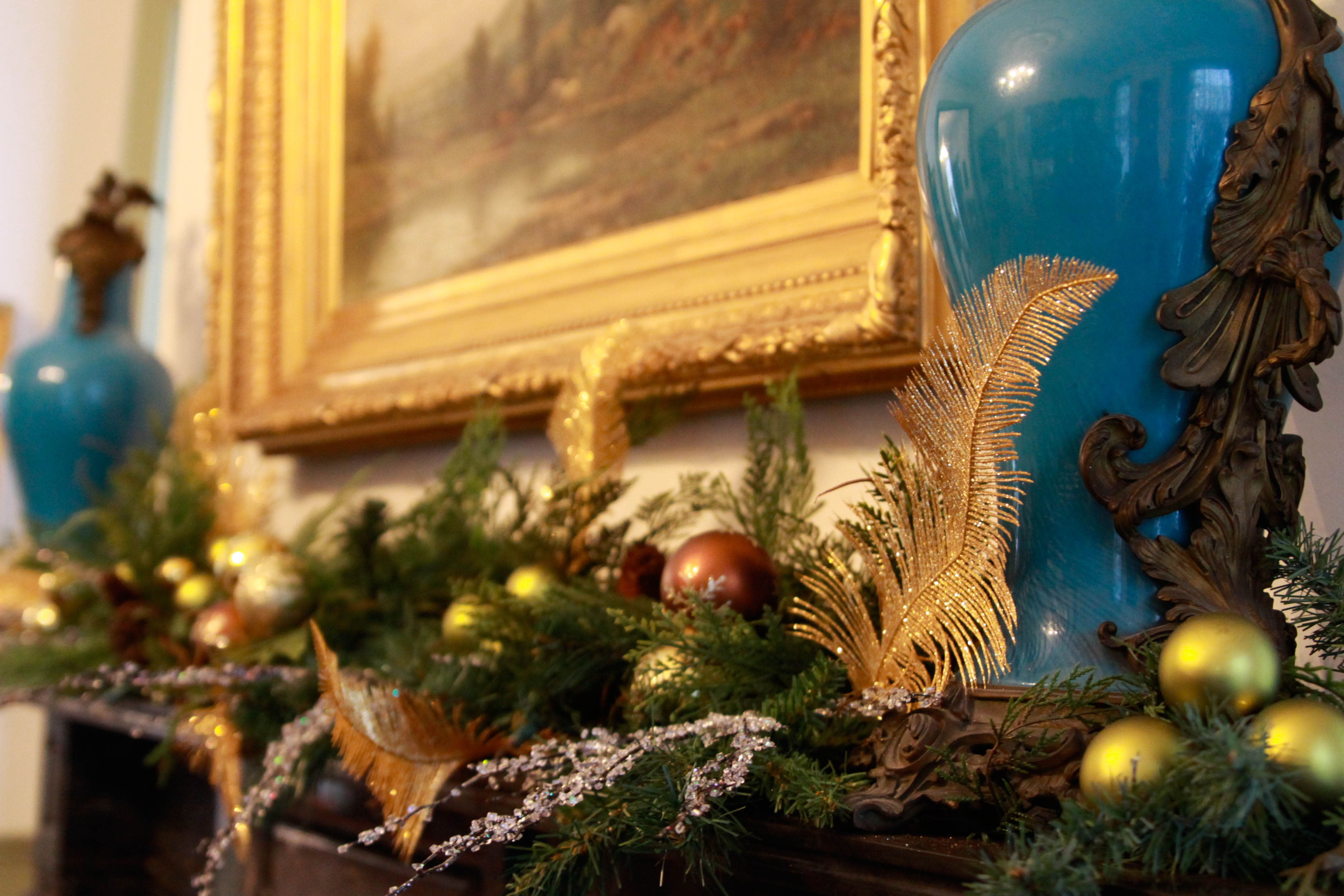 New this year is a Scavenger Hunt Tour which offers children and adults the opportunity to experience ever nook and cranny of the historic house. Seek out dozens of artifacts around the home while taking in the architecture and old stories about the Colt Family. The mansion will be open Tuesdays through Saturdays from 10 am-5 pm and Sundays from 12 pm-5 pm from November 29 through January 9. Admission is $10 for adults, $8 seniors and $6 for youths 6-17. (Children under 6 are free). In addition to tours, Linden Place is also hosting a series of holiday-themed concerts in the ballroom:
December 11 Evening fundraiser concert and sing-a-long with Josh Groban style pianist and singer, Michael DiMucci, 7:30pm in the ballroom.
December 13 DiMucci encore performance, 2pm.
December 18 The Clancy Legacy Celtic Christmas, a concert honoring both the holidays and winter solstice, 7:30pm.
Tickets to all concerts are $20, $16 for Linden Place members and $12 for Colt Circle Members and should be reserved in advance by calling the museum at 401.253.0390. For more details and information, visit lindenplace.org