We love brunch as much as the next mimosa-fiend, but there's something to be said about waking up in a new place for an early morning moment to yourself. These local hotels and inns throughout The Coast dish out some of the best homemade breakfast around to fuel your day— from stacks of pancakes made fresh and omelettes with your choice of fillings to homemade baked goods and fresh juices. 
THE ATTWATER
For a stay out-of-the-ordinary, make your way to The Attwater. A Lark Hotel, the 17-room boutique hotel is tucked away off Bellevue Avenue just three blocks from Newport Harbor. Design-drive accommodations are a hallmark of Lark Hotels and it's especially true here, where shades of turquoise and navy blue, and pops of bright orange accent your night's stay. As for amenities, they run the gamut with an all-day coffee cafe, gas fireplaces in the King Suites, on-site spa services and a homemade breakfast each morning of fresh baked goods, pastries, granola, baked egg dishes, fresh fruit and juices. And in the afternoon, homemade cookies. Settle in, we have an inkling you'll feel right at home. 
THE BAYBERRY INN
Steps from historic Bellevue Avenue and a 10-minute walk from the area's busiest shops and restaurants is Bayberry Inn. A 7-room Victorian home built in 1837, this cozy hideaway was the former home of Navy Captain Charles Hunter and his family, and nails the balance between coastal oasis (the interior is dressed in a tranquil palette of ocean hues and vibrant pops) and chic hangout (arched cathedral windows and jacuzzi tubs accent the rooms). In the morning, savor the chef-prepared gourmet breakfast.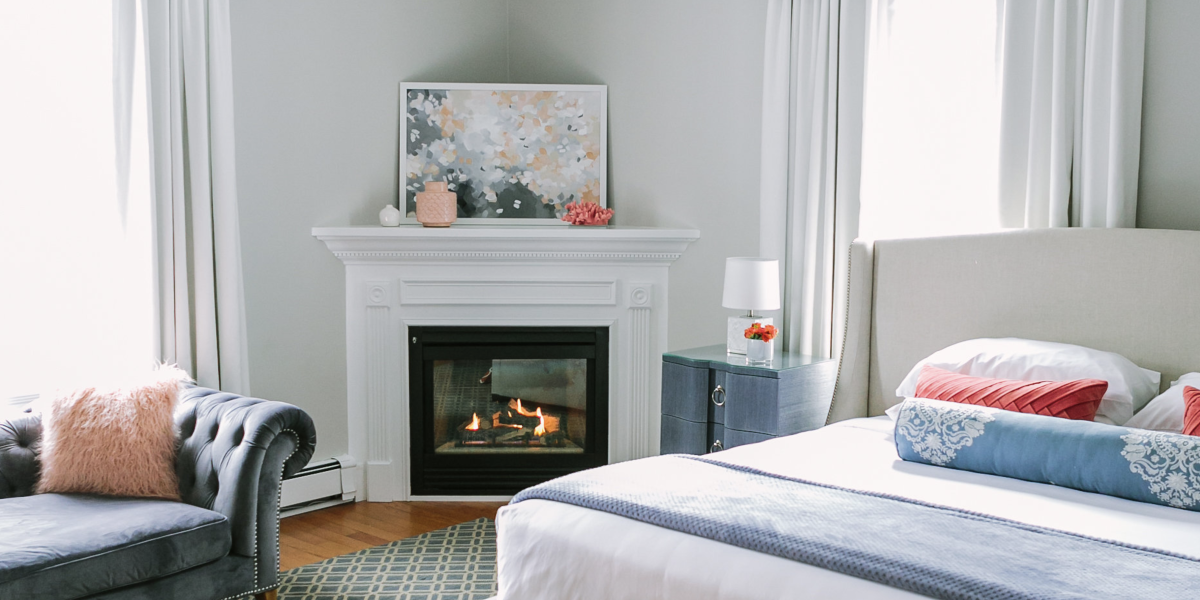 FRANCIS MALBONE
Named after Colonel Francis Malbone, a shipping merchant during a time when Newport Harbor was among the busiest harbors in the new world, the Francis Malbone House was built in 1760. Malbone is believed to have smuggled merchandise into the house to avoid taxes, with subterranean passages in the cellar leading to the pier nearly confirming this notion. During the American Revolution, the mansion was seized by the British and used to store looted gold and treasures. In the early 1800s, before the famed Newport Mansions were constructed, Francis Malbone House was said to have been one of the most opulent houses in Newport. Today, the historic house operates as an inn, boasting Queen Anne style furnishings for a nostalgic feeling.
First Timer's Note: Don't miss their afternoon tea, a mid-day tradition of cookies, cakes, tarts, pizza, cheeses, and more sweet and savory delights all baked daily. Served 3:00 - 6:00 PM.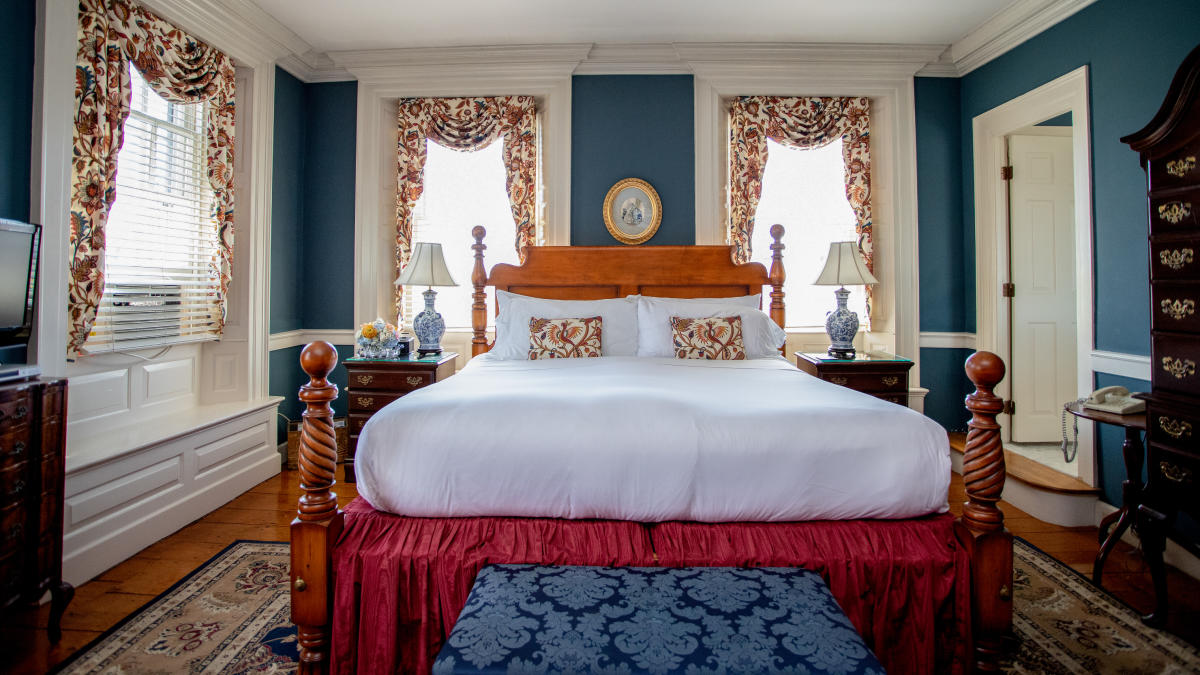 GILDED HOTEL
Enter through the vibrant Brinley Street doors into this 17-room manor house awash in bold hues and whimsical touches. A Lark Hotels property, Gilded—aptly named after Newport's most noteworthy era— fuses the decadence of the Gilded Age with quaint, modern-day charm. Visit the billiards room boasting a black velvet and white lacquer pool table, or enjoy a tranquil afternoon in the secluded courtyard complete with a croquet practice court. In the morning, savor a tapas-style breakfast buffet from the kitchen adorned in bright wallpaper and rich hues for a radiant start to your day.
CLIFFSIDE INN
Nestled in between Newport's famed 40 Steps at Cliff Walk and First Beach is The Cliffside Inn, a Lark Hotels property and Second Empire Victorian Manor House with 16 well-appointed rooms and suites. A boisterous palette of jewel tones, rich textures and eclectic patterns compliment your experience at this c. 1876 property that used to be Maryland Governor Thomas Swann's summer residence—hence the "Swan Villa" nickname. With gas fireplaces in every room, private outdoor spaces, a wrap-around front porch, parlor and library, Cliffside Inn is an unexpected breath of fresh air tucked away from the buzzing downtown area. Plus, it's no secret their gourmet breakfast is one of the best in town.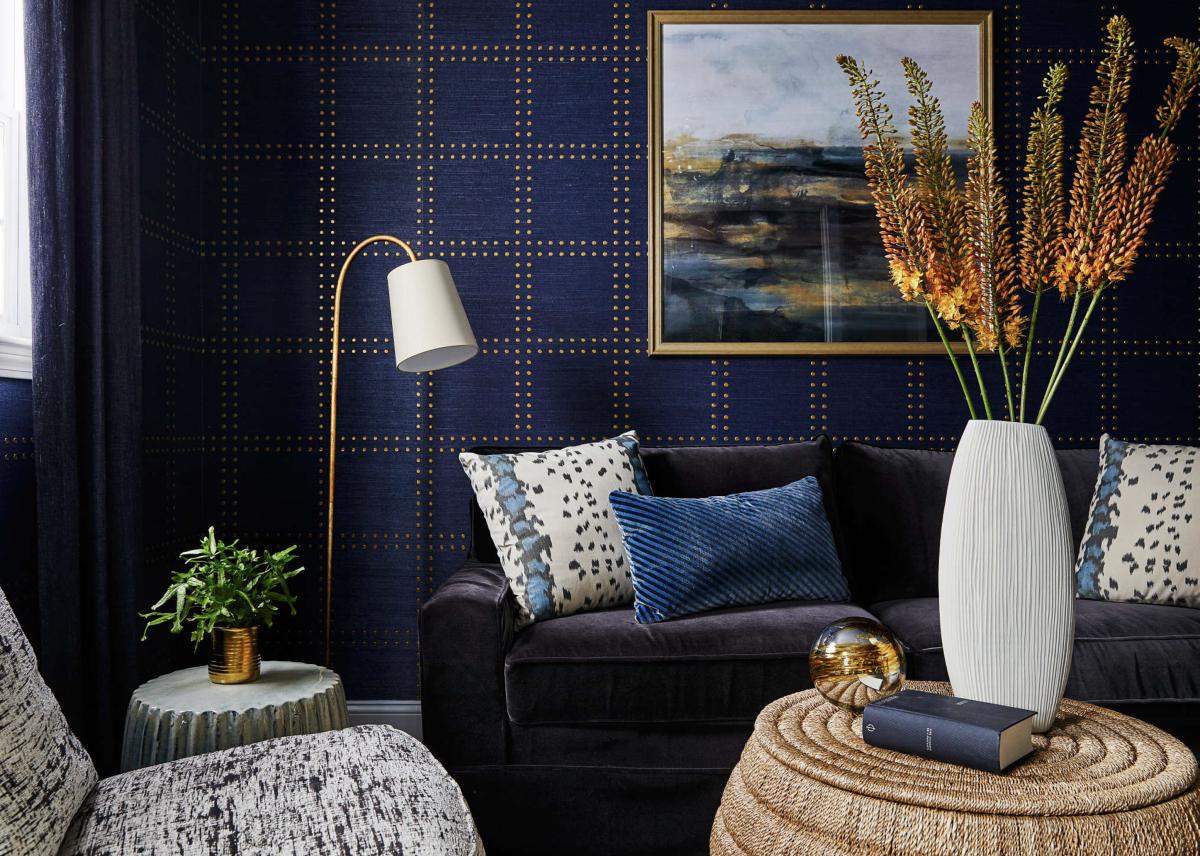 GET SOCIAL
Tag your photos #TheClassicCoast for the chance to be featured on our accounts.