Every year Conde Nast Traveler readers weigh in on their favorite travel experiences from around the world. Based on a standard five-point scale, then converted to a percentage, readers share the good, the great and the best of their travel adventures from location and service to food and design. The results for this year are in, and among them reside four Newport Hotels ranked the best in the Northeast, and one ranked as a top resort. 
Step out of your butler-drawn bath complete with rose petals and step into your room overlooking the ocean at The Chanler. Escape to your own slice of paradise on a private, 40-acre peninsula with panoramic ocean views at Castle Hill Inn. Nestle up in a former private mansion turned luxury hotel in the heart of downtown at The Vanderbilt. Stay at the historic Hotel VIking for modern amenities, classic finishings and elevated touches. Or venture to Goat Island for a resort experience at Newport Harbor Island Resort complete with elegant rooms, classic décor, and serene water views.
Top Newport Hotels
It's easy to see why readers named these hotels the best of the best. 
Top Newport Resort
Elegant rooms and classic décor meet serene water views.
Formerly known as Gurney's Newport, the Newport Harbor Island Resort is a seaside oasis located on Goat Island. From in-house spa services to firepits, world-class dining, and the perfect spot for sunset—this Newport resort will be your new home away from home. 
Newport Harbor Island Resort offers a wide variety of waterfront eateries featuring ingredient-driven menus with healthy bites, locally sourced dishes, and seasonal classics. Additional amenities include a spa; Newport's only outdoor resort pool, a year-round heated indoor pool, and a well-equipped fitness center.
Rank: #21 in the Northeast
Score: 85.45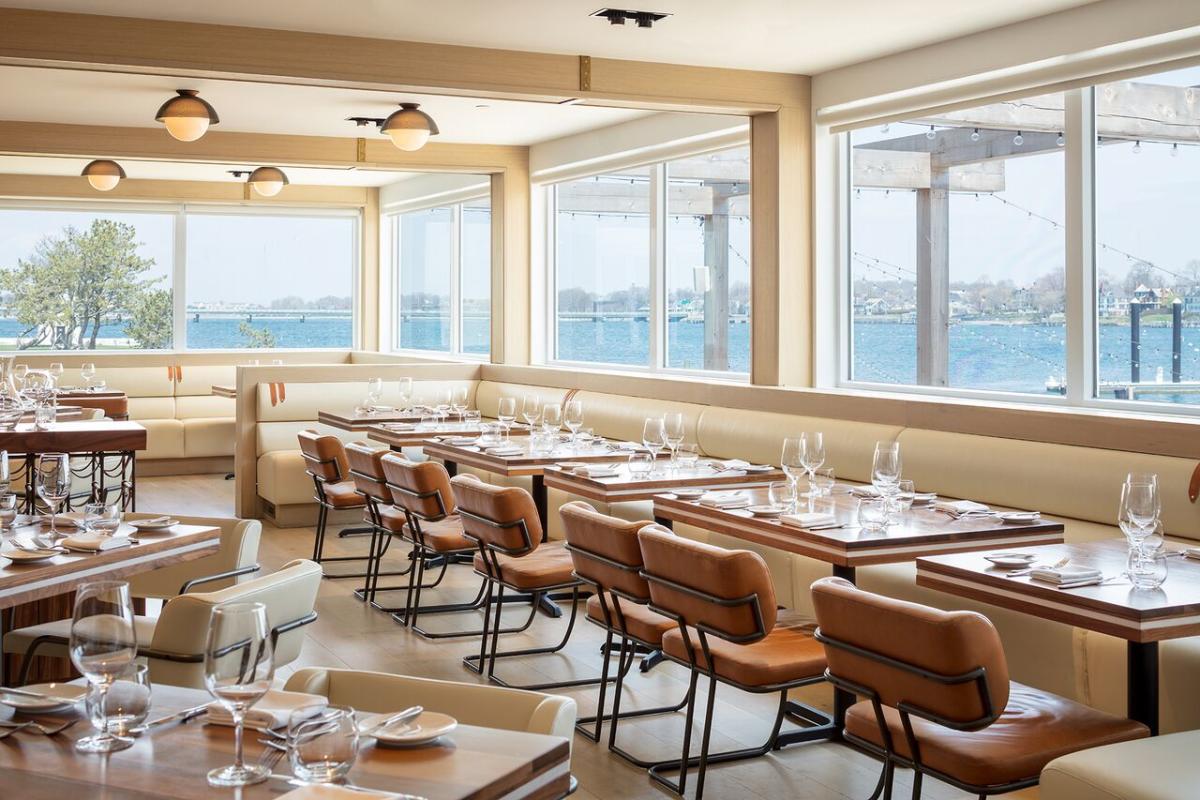 GET SOCIAL
Tag your photos #TheClassicCoast for the chance to be featured on our accounts.