If you have never had a Dark N' Stormy while watching the sunset over the Newport Bridge, you haven't lived. 
Summer in Newport is synonymous for rooftop bars, al fresco patios, and dockside dining paired perfectly with a fresh seasonal cocktail. From the most perfect mudslide on a sunlit patio, to a Newport Water served on the rocks, or a mocktail to hydrate after a day at the beach, there is something for everyone to sip on here in Newport. 
These inspired cocktails and mocktails from our local bars and restaurants are sure to scream summer.
COVID-19 NOTE:
When you're ready, we can't wait to welcome you back to The Classic Coast. Rest assured, the safety and well-being of both visitors and locals remains our top priority.  All we ask when you land on these shores is that you play your part in keeping everyone safe. Please be kind and adhere to local guidelines. 
Another fire drink, this time without the heat, from Stoneacre Garden, your whimsical al fresco experience comes adorned in lush greenery hung from the outdoor awning. Sip on one of their many mocktail options, our favorite is the Lemongrass Spritz, complete with Citrus, Oleo, and tonic. 
WHERE TO SIP A LEMONGRASS SPRITZ
Stoneacre Garden
151 Swinburne Row
Newport, RI
Another great option from Bar and Board Bistro on Thames is on their Spiritless menu, the Son of a Beaty is sure to quench your thirst and curb your cocktail craving. 
This beautiful and tasty mocktail is with Beet shrub, cucumber, lime, ginger, and seltzer. 
WHERE TO GET THE SON OF A BEATY
Bar and Board Bistro
282 Thames Street
Newport, RI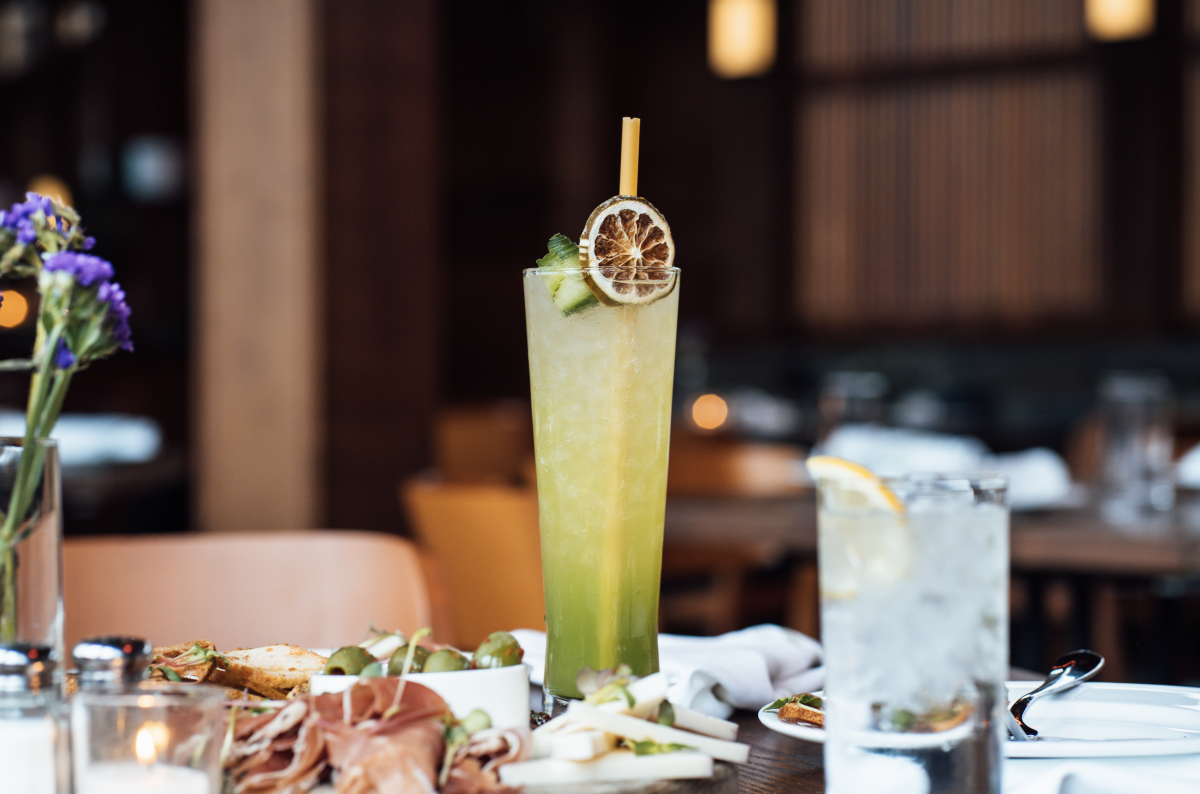 *Pictured here is sample of the many great mocktails offered by Bar and Board Bistro
GET SOCIAL
Tag your photos #TheClassicCoast for the chance to be featured on our accounts.