Newport's various sectors of religious history come together during Four Enduring Faiths, Four Remarkable Landmarks, a walking tour of the city's four historic houses of worship.
Begin your journey at Touro Synagogue, the oldest synagogue building still standing in the United States, the oldest surviving Jewish synagogue building in North America, and the only surviving synagogue building in the country dating back to the colonial era.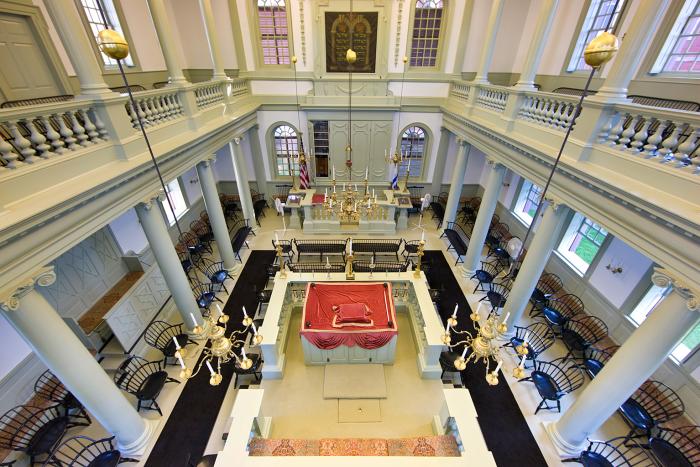 Then, make your way to Trinity Church, Rhode Island's oldest Episcopal congregation, and  home to the only center-aisle, freestanding, triple-decked pulpit left in America today. 
Pro tip: Keep an eye out for box pew on the south side of the main aisle, adjacent to the Clerk's Desk, ornamented with engraved silver plaques. It commemorates famous visitors seated there. The earliest is George Washington; others include Queen Elizabeth II, Prince Andrew, and Archbishop Desmond Tutu and his wife Leah.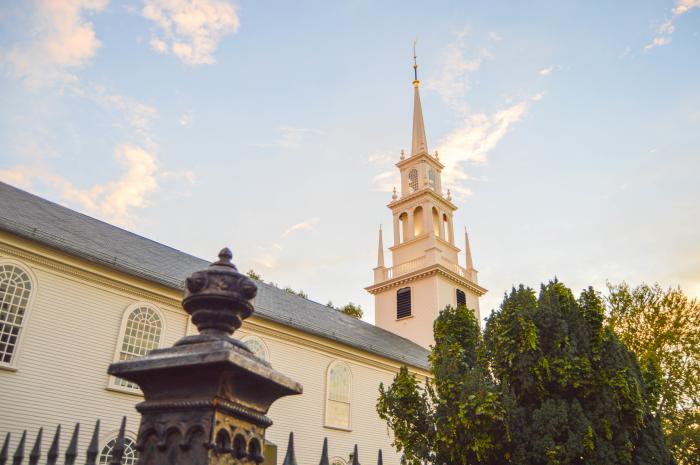 After Trinity Church, you'll visit Newport Congregational Church where you'll learn about John LaFarge and his contribution to the church's breathtaking opalescent stained glass windows. Designed in 1880, Newport Congregational Church is the only surviving comprehensive architectural interior by LaFarge. 
Finally, end at Saint Mary's Church, Rhode Island's oldest Catholic Parish and the place where Jacqueline Bouvier and John F. Kennedy were married.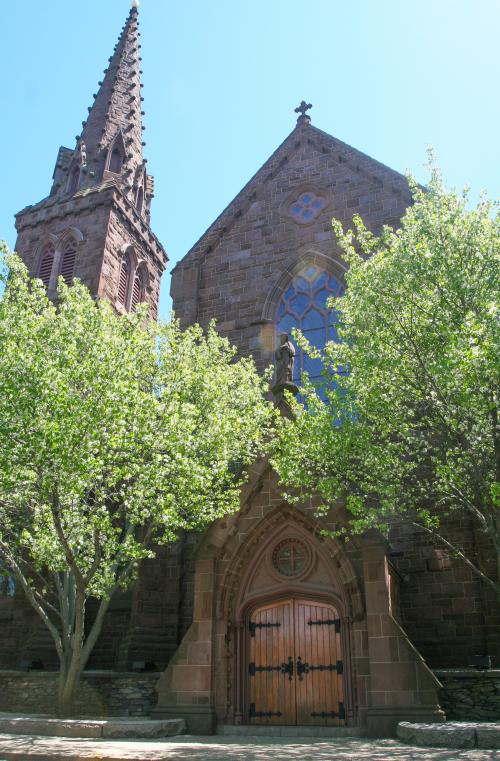 TICKETS
Adults: $28
Seniors 65+: $24
Ages 6-21: $20 
Where to Purchase:
Newport Visitor Information Center
Bowen's Wharf Pilot House, Market Square 
ADDITIONAL INFORMATION
When: Tuesdays: 1:00 ; 4:00 PM through October 31, 2017
Location: Tour departs from the Loeb Visitors Center, 50 Spring Street, Newport
Proper shoes suggested
Not recommended for children 5 and under
The Congregational Church & Touro Synagogue are not handicap accessible
Restrooms available at the Loeb Visitors Center
Indoor photography permitted, except Touro Synagogue
For more information visit www.4faiths.org